Home
>
Music of Aberdeen and Scotland
>
Concerts and Music Events in Aberdeen
Concerts and Music Events in Aberdeen
Aberdeen attracts some big named groups and musical events such as
Fyvie Live
,
Little Mix
,
Disney on Ice
,
Iron Maiden
, Operas, Ballets, Musicals, Fiddlers and much more at venues such as The Lemon Tree, The Music Hall, His Majesty's Theatre and The Aberdeen Exhibition Conference Centre and Press and Journal Arena.
Follow us on:
Instagram
,
Twitter
and
Facebook
.
Contact Me
.
My new novel: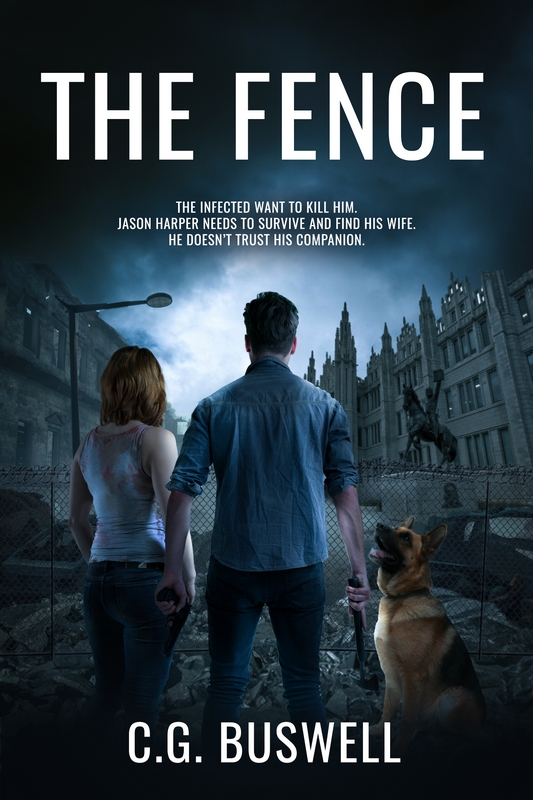 The Aberdeen skies are under attack from an enemy jet. It is spilling a strange yellow smoke. Minutes later, people start killing each other.
Former Royal Air Force Regiment Gunner Jason Harper witnesses this and then his wife, Pippa, telephones him, shouting that she needs him. They then get cut off. He sets straight out, unprepared for the nightmare that unfolds during his journey. Everyone seems to want to kill him.
Along the way, he pairs up with fellow survivor Imogen. But she enjoys killing the living dead far too much. Will she kill Jason in her blood thirst? Or will she hinder his journey through this zombie filled dystopian landscape to find his pregnant wife?
The Fence is the first in this series of post-apocalyptic military survival thrillers from the torturous mind of local horror and science fiction novel writer C.G. Buswell.
Download Now.
Buy the Paperback.
Aberdeen Strathspey and Reel Society Annual Concert at Ferryhill Church, Fonthill Road, on Saturday 30 April 2022 at 7pm.
10ft Tall Aberdeen
The Trickery
combines music, burlesque, comedy and magic in a monthly cabaret show at The Nox.
During the summer parks such as The Duthie Park and the gardens of castles such as Crathes Castle in Banchory, Aberdeenshire hold live open air concerts and gigs to audiences as much as 5000 people.
A new concert event in Aberdeen is the Northern Lights Music Festival. Read the AboutAberdeen preview of this music event on the
Seaton Park Concert Aberdeen Northern Lights Music Festival
page.
Oxjam Music Festival
Oxjam
is a month long music festival throughout October around the UK. Each Oxjam music festival is run by volunteers who all share a love of music and want to raise money for Oxfam to help save lives around the world. The catchphrase of Oxjam Music Festival is
Local music, global impact!!!
The Oxjam Music Festival began in 2006 and raised more than �1.5 million towards Oxfam�s important work. This helped to buy 13,000 emergency shelters, 60,000 goats or 900 classrooms. Oxfam is a vibrant global movement of dedicated people fighting poverty together. From saving lives and developing projects that put poor people in charge of their lives and livelihoods to campaigning for change that lasts.
Oxjam Takeover 2012
Oxjam Takeover 2012
will take place in Aberdeen on the 19 Ovtober across 6 venues of the Tunnels 1 and 2, Caf� Drummonds, The Blue Lamp, Snafu and, for the first time, The Athenaeum.
Tickets are available now for �7 from WeGotTickets (www.wegottickets.com) or for �10 on the night, and allow festival goers into each of the six venues.
Oxjam Aberdeen Takeover 2012 manager, Nikki Morris, said:
We are delighted to announce that tickets are now on sale for this year�s Aberdeen Takeover. Oxjam Aberdeen is all about showcasing the very best of local talent and we are extremely confident that our line-up does just that. Whether you are a big fan of the bands we�ve got on the bill, or even if you haven�t heard of them, this will be an unmissable night for any music lover.

We really hope the people of Aberdeen will come out and support us, the bands and the venues which are giving up their time for free to be part of this event � and the best part is that all the money raised is going to Oxfam.

Ramsay Clark, from Stanley, said:

We are very happy to be involved with Oxjam Aberdeen once again, for the second year running - this event is fast becoming established as a well-organised and diverse annual showcase of great quality musical acts from the North-east of Scotland, as well as raising much needed funds and awareness for such a good cause.

For regular news and updates on Oxjam Aberdeen Takeover 2012, including the full line up, visit www.oxjam-aberdeen.org.uk, www.facebook.com/oxjam.aberdeen or www.twitter.com/oxjamaberdeen. For more information about how to get involved, email oxjam.aberdeen2012@gmail.com.


Click the links below to go to read about each concert venue and music event throughout Aberdeenshire:

Wizard Festival

Hazlehead Park Concert

Live On The Lawn

Aberdeen International Youth Festival

Jazz Festival

Open Air Concerts Banchory

Scottish CDs

Touch of Tartan Ball

His Majestys Theatre

Music Hall

Duthie Park Ballet and Opera Concerts

Status Quo

Feugh Fest

Castlegate Hogmanay Concert

Box Office

Rootin About

Disney on Ice

Doric Festival

Free At The Dee

Events Listing

Festival4stars

Exhibition Centre (AECC)

Flower Of Scotland Words

Gang Show

Radio 2 Roadshows

Nightclubs

Deveron Music Festival

Balmoral Castle Concert Queen'\s 80th Concert

Madama Butterfly

Scrooge The Musical

Cowdray Hall Aberdeen

Little Britain Live

Northern Lights of Old Aberdeen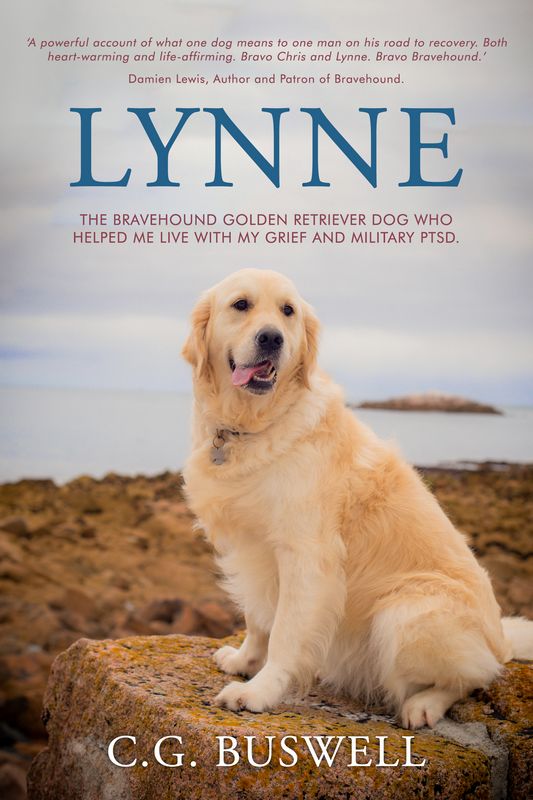 Have you seen my beautiful golden retriever Lynne out and about in Aberdeen? Ask her for a high-five! She's a Bravehound PTSD assistance dog, so we'll often be in shops, restaurants, and the cinema together.

We've written a book where I talk about growing up in Aberdeen and then joining the army to be a medic and nurse, and developing military Post Traumatic Stress Disorder.

I also talk about losing my son to suicide and the therapy I have had at Royal Cornhill Hospital and grief support groups in Aberdeen.

The author, Damien Lewis, said of Lynne:

"A powerful account of what one dog means to one man on his road to recovery. Both heart-warming and life-affirming. Bravo Chris and Lynne. Bravo Bravehound."

Download.

Buy the paperback.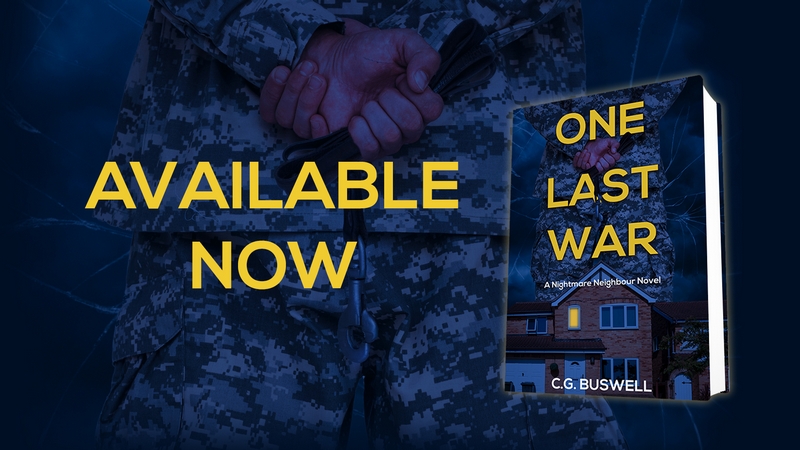 An army veteran moves his family back to his Aberdeenshire home, but his nightmare neighbour starts a battle of wits with him. Who will win this One Last War?
Buy this latest novel by local author C.G. Buswell on Kindle or Paperback.




Advertise Here from just £90.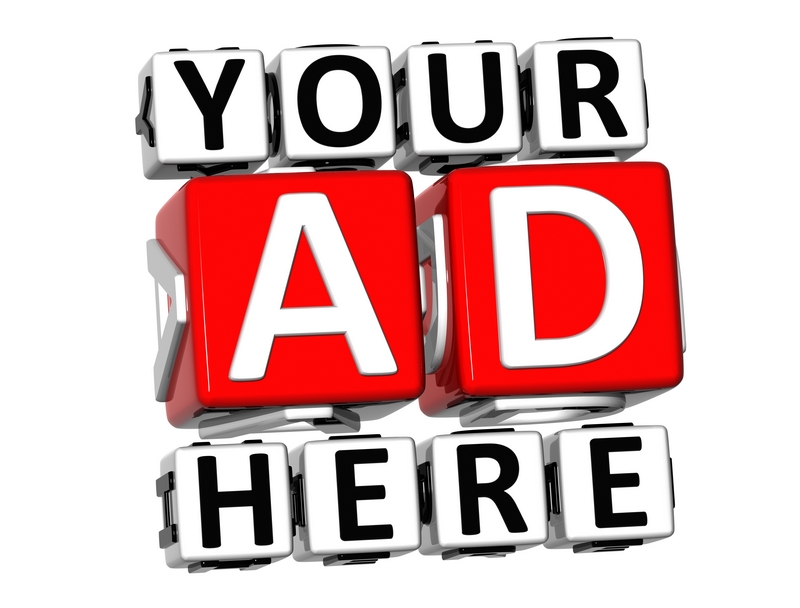 NEX Factor

New to the Aberdeen concerts page is the NEX Factor, The North East X Factor which starts as a singing competition for 13-19 year olds in the North East of Scotland area. The NEX Factor was first held in 2011 and will be an annual Aberdeen concert event.

Tickets to the NEX Factor event, which raises money for charity are now on sale and the event will take place on the 13 August 2011 at the Gordon Suite of the AECC. Buy tickets to the NEX Factor via their website www.malaika-africa.co.uk where you can learn more about this special Aberdeen concert and the charity which aims to raise money to build a primary school, adult learning centre and food kitchen for those with HIV or AIDS in Mirerani, Tanzania which is a rural mining community. This will be in partnership with NGO Light in Africa.

The Aberdeen concert will have performances by the nine young finalists and music groups which includes The Trade, 23Drops and Organixx. There will also be other fund raising activities such as raffle prizes to be won.

Just like the ITV programme The X Factor there will be the opportunity for members of the audience to choose the winning act on the night. The inner of the 2011 NEX Factor will be awarded the prize of �1000, recording studio time courtesy of Musical Vision and a professional photo shoot courtesy of Paul Mackie photography.




Fired Up

The Aberdeen music event FIRED UP will feature Bucksburn and District Pipe Band and Boghall and Bathgate Caledonia Pipe Band in an end of season concert on the 9th October 2010 at the Aberdeen Music Hall.

This Aberdeen concert, which is one of the largest undertakings Bucksburn and District Pipe Band has ever undertaken, will go down in the North East of Scotland�s Pipe Band History as one of the greatest events to take place there for over 20 years. Boghall and Bathgate Caledonia Pipe Band are delighted to have been asked to play at such an event and will take with them a 40 strong Band to entertain the audience in Aberdeen. This Aberdeen concert event hopes to attract a sell-out crowd with Boghall and Bathgate being the main attraction with performances from Bucksburn�s youth and senior Bands where the experience and talents of Pipe Major Robert Stewart and Leading Drummer Scott Niven will command from the front.

Gus McAskill, Bucksburn Band President, says

It�s great to have such an event like this here in Aberdeen. To secure a top class Grade one Band of the calibre of Boghall and Bathgate Caledonia is wonderful, not only for Bucksburn Pipe Band, but for the whole of the North East. Boghall and Bathgate are a fantastic Band with very talented players and are guided by 2 of the best in the business, Pipe Major Ross Walker and Leading Drummer Gordon Brown.

There is a huge buzz in the Bucksburn Band and the North East of Scotland about this. It is a venture, now started, that must continue and it is one that will, in turn, help strengthen the standards of the North East Pipe Bands. The whole idea of the concert is to heighten the interest and excitement within the North East Pipe Band world and to hopefully encourage youngsters to take up piping or drumming. If one youngster looks and likes what is on offer and, not only dreams about being a piper or drummer, but achieves Grade One standard or becomes a top solo player, then we have achieved our goal.

Malcolm Swan, President of Boghall and Bathgate Caledonia adds

We are delighted and honoured to be invited to what promises to be a cracking night of piping and drumming in the Aberdeen Music Hall. This celebration of everything that is good about the presentation of pipe band music across the generations and grades is something that is close to our hearts here at Boghall. We are looking forward very much to this venture with Bucksburn and both organisations promise to lay on an evening of immense entertainment and enjoyment for the performers and audience alike.

For further information and to book tickets please contact www.boxofficeaberdeen.com or tickets@bucksburnpipeband.com or phone Aberdeen Box Office on 01224 632400 or Bucksburn Pipe Band on 01224 312979.



Ceilidh Aberdeenshire

Below are details of each Ceilidh Aberdeenshire:


Monday 19th July 2010 - CAIRNGORMS C�ILIDH TRAIL - CONCERT AND FAMILY CEILIDH. C�ilidhean air chuairt sa Mhonadh Ruadh. Traditional Music, Song and Dance in and around the Cairngorms National Park, presented by some of Scotland�s best young performers. C�ol traidiseanta air a cluich leis an �igridh as fh�arr bho feisean air feadh na G�idhealtachd. Na caill iad! Doors Open at 7.30pm. Tickets �5.00 & �3.00 (conc). Family Ticket �15.00 (2 + 4). Licensed bar & soft refreshments available. For more information 019756 51779 or visit
www.feisspe.org.uk/index.asp?pageid=238651


Friday 6th August 2010 - ABERDEEN INTERNATIONAL YOUTH FESTIVAL � EXTENDED FESTIVAL at Lonach Hall at Strathdon with performances from BIFOLK and Andrew Kagumba on Friday 6th August as part of the AIYF 2010 Extended Festival. BIFOLK come from Gomel, one of our twin cities. Andrew Kagumba will be playing traditional African Music. Start time: 7.30pm. Tickets cost �5 (4 can be purchased for �16). Available from Simon Crouch on 01975 651779 or visit
www.aiyf-listings.org.uk/listing.php?listing_id=248

BIFOLK is a modern, slavic-celtic, folk-rock band. Their musical style is a result of the musicians� creative synthesis of different European musical traditions. They perform many loose renditions of Belarusian, Russian and Ukrainian folk songs, along with some even looser variations on medieval European music compositions and classic rock songs.

The Belarusian band formed in 2001 by musicians Ignat Gerdecki (flute, vistle, Belarusian bag-pipe and vocals) & Artsiom Fred Kuzmichiov (guitar). The music of BIFOLK, in spite of being a combination of various genres, is well crafted and artistically unique. Their songs are full of imagery and have emotionally charged melodic patterns making poetic lyrics, understandable to people from all walks of life. BIFOLK's repertoire is still growing and expanding not only due to new songs being written by the band members, but also by giving traditional folk songs a new interpretation.



At Lonach Hall, Strathdon there will be a Fundraising Ceilidh with Clachan Yell on 19 June 2010 from 7:30pm until midnight. The cost of tickets for this Ceilidh Aberdeenshire are �15 or �10 for concessions. The Lonach Hall ceilidh is organized to raise funds for Help for Heroes, Horseback UK and Huntly Rugby Club. It is being held to celebrate the birthday of Charlie Mathieson. Everyone is welcome and a meal of mince and tatties is included in price of this Aberdeenshire ceilidh. Real ale will be available on the night. For more information visit: www.mungodor.co.uk/clachan.htm


Bon-Accord Silver Band 10th Annual Concert

The Bon-Accord Silver Band 10th Annual Concert which features the Bon-Accord Silver Band, the Bon-Accord Silver B Band, and guests, the Albyn School Ensemble takes place on Sunday 12 September 2010 at 19:30pm. Tickets cost �6 adult, �4 Students, OAP�s and Under 16�s and are available on the night or via the band website www.bonaccordband.org.uk

The Bon-Accord Silver Band 10th Annual Concert takes place at The Sanctuary, Queens Cross Church, Albyn Place, Aberdeen.

Music ranges from Shostakovich to Philip Sparke so all musical tastes should be catered for. For more information visit www.bonaccordband.org.uk


2 May 2009 at 7pm - Brass Band Concert - Bon-Accord Silver Band will be featuring in a fundraising concert in aid of band funds. To be held in the superb acoustics of St Machar Cathedral, The Chanonry, Aberdeen. Conductor: Tim Tricker (A Band) and Richard Kidd (B Band). For more information visit www.bonaccordband.org.uk Tickets available via band website or at the door.


Band and Pipes & Drums of the Scots Guards




27 April - The Band and Pipes & Drums of the Scots Guards are giving a one night concert at the Music Hall. Book a ticket to a concert, event or a performance at the Box Office.




Ythan Fiddlers Annual Fiddlers Rally

29 November 2008 - The Ythan Fiddlers Annual Fiddlers Rally at the Old Academy Hall, Ellon, Aberdeenshire at 7.30pm. The conductor will be Graeme Reid with guest artist the Internationally acclaimed Fiddler Karen Steven. Proceeds will all go to the Aberdeen Royal Infirmary Brain Trauma ward. Tickets from ythanfiddlers website or from Patersons Shoe shop in Ellon. For more information visit www.ythanfiddlers.org and https://www.brainhelp.co.uk/KarenSteven.htm

US Minister Musicians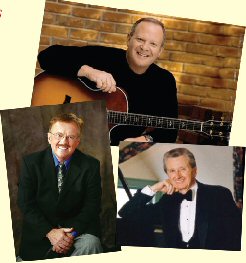 Friday 12 September 2008 - Larry Ford, Lorne Matthews and Alan Parks are three ministers and musicians from the US. They will be in concert at Queen's Cross Church, Albyn Place at 7:30 pm.

Larry Ford is a Grammy award winning tenor best known as a featured soloist on the Bill and Gloria Gaither Homecoming videos. Mr Ford has sung in 49 states in the United States and over 30 countries abroad. A pastor in the US described Mr Ford as gospel music's ambassador to the world. He is regarded as having one of the most powerful voices in Christian music.

Lorne Matthews is a classically trained pianist who was educated at the Toronto Conservatory of Music and at London Bible College, London, Ontario. In 2003 Mr. Matthews received the "Living Legend Award" for over 45 years in Gospel music. While presenting a concert in Nigeria in 2006 Mr Matthews played for over 8 million people at that one concert.

Alan Parks began singing publicly over 40 years ago. He has recorded 16 albums of Christian music which have been sold in 178 countries around the world. He has travelled to 58 countries. Both a singer and songwriter, Mr. Parks is the writer of the song, My Redeemer, which as earned numerous international awards. For information, please call +44 1224 644742.



Every other year local station Northsound Radio holds a free open air concert with top acts like Sandi Thom, The Sugababes and Girls Aloud in Aberdeen City areas like the Quay, Duthie Park and Hazlehead Park.