Home
>
Scottish Comedy
>
Oor Wullie
Oor Wullie
Sunday Post cartoon character famous for sitting on his bucket. Information about Oor Wullie and his adventures
He is a cheeky wee lad whose antics appear in the Sunday Post newspaper each week. He had fans, young and old, throughout Scotland and the world.
This year there will be an 2016 oor Wullie and a Broons annual to celebrate their 80th anniversary.
Buy Now at a discounted price
There is also
The Broons/Oor Willie Giftbook 2016
and
The Broons Annual 2016
.
Follow us on:
Instagram
,
Twitter
and
Facebook
.
Contact Me
.
Oor Wullie: Sing-a-long Favourites CD
is the perfect gift for those with a love of Scottish music and songs. There are over 50 hits including family favourites like Skinny Malinky Long Legs, Aunty Mary Had a Canary, Stop Yer Ticklin Jock, Fitba Crazy and Ally Bally Bee. There are also classic theme tunes such as The Lone Ranger (Hi Ho Silver Away), Champion the Wonder Horse and The Addams Family to enjoy.
Buy Now.
2013 and 2014 are great years for fans. There is the new
Broons and Oor Wullie Giftbook 2014
.
This great Oor Wullie book is packed full of comical cartoons with his pals from Auchtershoogle along with friends from Glebe Street. And of course if you missed last year's it would still make the ideal Christmas present for young and old -
Oor Wullie Annual 2013.
.
The Oor Wullie annual will be published for 2013 but there is a
The Broons
annual and in addition there is the
Broons and Oor Wullie Rare Vintage Comic Strips (Gift Book)
which collects some of the strips over 75 years, a free CD of The Broons Family Party music, and a calendar based around his unique tartan.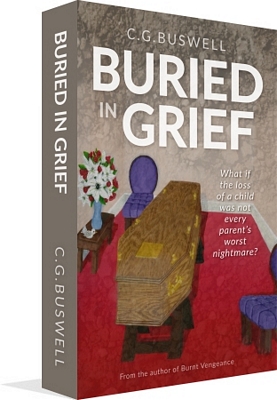 My new emotive, suspenseful Aberdeen crime novel is
Buried in Grief.
What if the loss of a child was not every parent's worst nightmare?
Hamish and Alison wake to some awful news from the police banging at their door, but what if their trauma was only just beginning?
Read how this couple cope with their grief through to a terrifying ending.
Available in Paperback or Kindle and other devices.
Read the Opening Chapter for Free.
Advertise Here from just £100.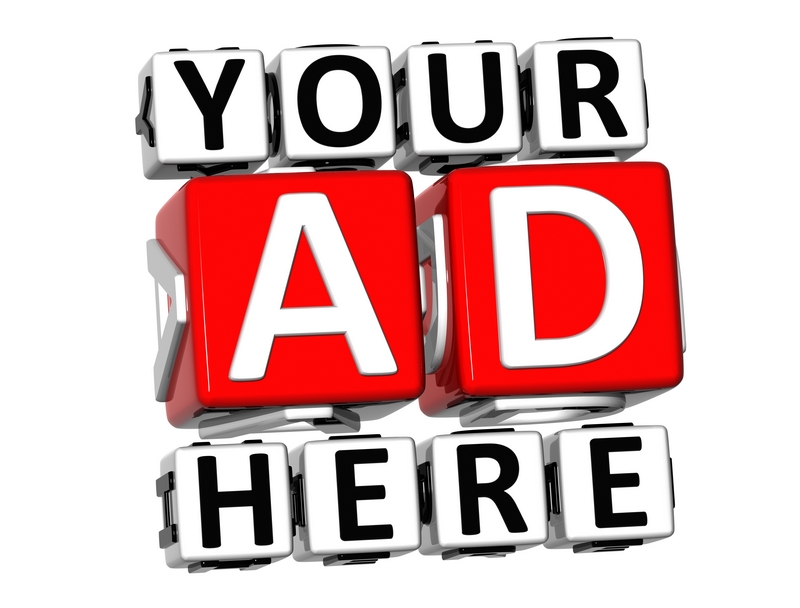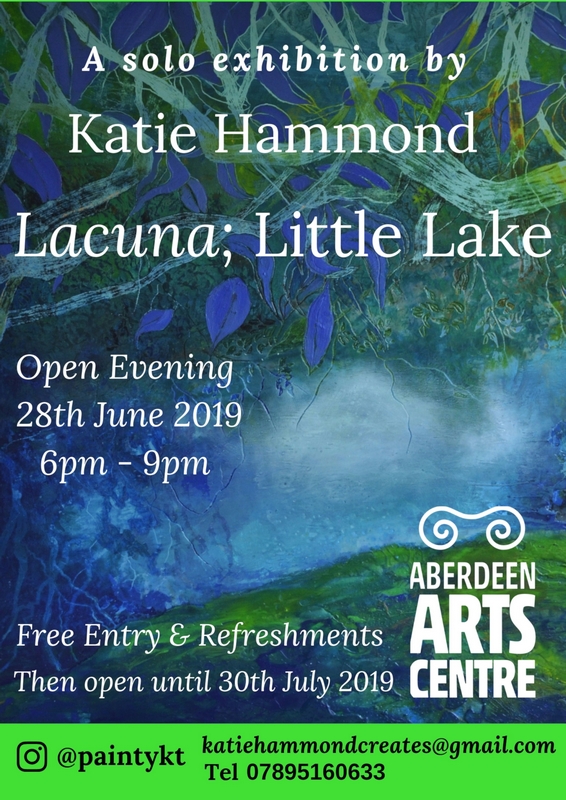 Katie Hammond Solo Exhibition Lacuna Little Lake Aberdeen Arts Centre
at 33 King Street with an opening evening on Friday 28th June 2019 from 6pm - 9pm. Entry is free and there will be drinks and nibbles provided at the opening. The exhibition will then be open Tuesday to Saturday 10am - 4pm until 30th July 2019.
His tartan scarf was made and available for sale in the colours red, yellow, grey, black and white. It is 100% wool and the colours represent red from the hackle worn on the bonnet of the Black Watch Regiment in which his Uncle Wattie served, his famous bucket is represented by the grey colour and also represents Jeemie his mouse. The black colour is from his dungarees and yellow for his hair. This yellow is shown in three lines which portray his mates, Soapy, Wee Eck and Fat Bob.
The designer was Brian Wilton who is the Director of Scottish Tartan Authority. Read more at www.tartansauthority.com
The tartan is made at the House of Edgar whose site is www.houseofedgar.com
A kilt from the tartan is also available.
Oor Wullie Annual
Every other Christmas there is a new Oor Wullie annual. He takes turns with The Broons. Reprints such as the number one annual are also published.
The original usually sells for thousands of pounds between collectors and this is a rare treat to have a reproduced copy of a bit of history and to see how these early comic strips looked.
Auchtershoogle
He lives in the fictional Scottish village of Auchtershoogle with his Ma, Dad, Harry the West Highland Terrier and Jeemy his mouse.
Sunday Post
Each week you can read about the mischief he creates with his friends Fat Bob (sometimes called Fat Boab), Soapy Souter and Wee Eck. PC Murdoch the village bobby keeps a close eye on them! He reluctantly tolerates Primrose as his girlfriend.
With his pals they love to go fishing in the nearby burn or racing cairties down Stoorie Brae.
His favourite meal is mince and tatties. He loves to wear dungarees and his favourite seat is his bucket. His favourite catchphrases include Jings, Crivvens and Help Ma Boab.
The first cartoon strip appeared in The Sunday Post Fun Section on the 8th March 1936. The first annual was printed in 1940. The first Broons annual was published in 1939 and each is now published in alternate years, the only exception being between 1943 and 1946 due to the paper shortages caused by World War 2.
More
Scottish Comedy
.
Dudley D. Watkins
They were created by Dudley D. Watkins (he also created Desperate Dan) and are published by D.C Thomson, Dundee.
Oor Wullie and The Broons
History was made on the 1 May 2011 when Oor Wullie and The Broons appeared in the same strip spread over two pages to celebrate the Royal Wedding of Kate Middleton and Prince William. All The family were in it along with all the regulars like PC Murdoch, Wee Eck, Soapy, Fat Bob, Primrose, Harry the white highland terrier, Jeemy the moose and Ma and Pa.
A souvenir special 16 page supplement called Happy Birthday 75 years young celebrated the comic strips. This was published on 13 March 2011. Readers learnt what happened to his little brother The Bairn and gang member Fizzy who hanged out with him, Fat Bob, Soapy Soutar and Wee Eck. The origins was described and famous Scots folk talked about their love of the characters. This included Elaine C Smith, Bobby Lennox, Sir Tom Farmer, Andy Clark, Craig Brown, Stuart Cosgrove and Ken Bruce.
It included a history of it during World War Two and its use as a propaganda tool against Hitler and how the creators, Dudley D Watkins and DC Thomson managing director Robert D Low, were placed on a Nazi hit list.
The original number one strip from 1936 was republished next to a quiz. Famous Scottish stars who have appeared in the strip over the years was included such as Lorraine Kelly and Colin Montgomerie and a look at the artists who have drawn him who were Dudley D Watkins, Ken Harrison and now Peter Davidson.
Kieran Duguid from Aberdeen made headline news in February 2011 when his tattoo photo was reported. It is taken from the cover of the 1996 annual showing PC Murdoch, friends Soapy, Wee Eck and Fat Bob, Harry his West Highland dog, Primrose, his ma and pa and his famous bucket seat. Kieran Duguid paid £250 to a tattooist and it took three hours to complete spread over two sessions.
To celebrate his 70th birthday BBC Scotland will broadcast a special documentary on television called Happy Birthday Oor Wullie! It will be on BBC 1 on March 10th at 9:30pm. A host of Scottish stars will pay tribute to everyone's favourite cheekiest laddie. These include comedienne Karen Dunbar (Chewin' The Fat), actors Iain Robertson (Craig Stevenson in Sea of Souls) and Sanjeev Kohli (Navid from Still Game), Stuart Cosgrove and Tam Cowan (sports programme Off The Ball presenters). Iain Robertson plays the voice of Oor Wullie. It will be narrated by Billy Boyd, most famous for playing Pippin (Peregrin Took) in the Lord of the Rings Films and Malky in The Flying Scotsman.
The programme will also show the men behind the current cartoon strip published each week in the Sunday Post. These are the DC Thomson editor David Donaldson, artist Peter Davidson and the writer Tom Morton.
His surname will also be revealed and has never been directly mentioned but is thought to be Russell. This was traced back to a cartoon strip in which he set off to join the army and he packed his uncle's kitbag.
In March 2007 he became the first virtual supporter of Glasgow's bid to host the 2014 Commonwealth Games. Abuja in Nigeria is the other city competing to host the 2014 Commonwealth Games and voting will take place in November 2007. Many real celebrities are behind the bid by Glesca City and this includes Andy Murray, Lorraine Kelly, Ashley Jensen, John Barrowman, Carol Smillie, Yvonne Murray, Ally McCoist, Brian Cox, Lulu, Sir Alex Ferguson, Julyan Sinclair, Duncan Bannatyne, Colin McAllister and Justin Ryan.
Find out more and give your support at www.glasgow2014.com
Oor Wullie Figurine
On 2 July 2006 The Sunday Post launched a limited edition Oor Wullie figurine ornament to celebrate his 70th anniversary. The first person to receive one of the figurines was actor Brian Cox, who plays Inspector McLevy on Radio 4. Brian Cox was presented with the statue during his 60th birthday party at Birkhill Castle in Fife.
Each is 23cm tall and the first batch run was for 2300 figurines. A second batch is to be made to help with the demand for these lovely figurines. They were designed and sculpted by Peter Davidson the artist who draws it each week.
Another figurine was made available on the 2 November 2008. This new one shows the loon sitting on his bucket with Jeemy his mouse by his side. He is dressed in his favourite blue dungarees and white shirt and tackety boots.
During the Scottish Woodfair 2008 event at Perth chainsaw sculptor Peter Bowsher sculpted him into a carving using just a chainsaw. It then went on display before being given to a competition winner as a top prize.
Visitors to Hopeman Beach in Moray, Scotland should look out for a beach hut which has been painted with a special cartoon. The Oor Wullie beach hut belong to lifelong fans Lorna and Donald Beattie. The pictures were drawn and painted by one of their friends. It keeps in the tradition of the images by being painting black on white.
It is about a shed competition that he enters. Sadly his shed do not win the competition. His mouse Jeemy is also pictured.
As an added bit of fun the writers and cartoonists often base the story line around famous Scottish celebrities. Famous people who have been in it include crime write Ian Rankin and musicians Aly Bain and Phil Cunningham.
On the 1 April 2007 their Magazine, Post Plus, ran a feature about updating his image. This involved taking away his trusty bucket and giving him a designer beanbag designed by the soft furnishing company Change Or Nothing (CON). Readers were asked to visit the webpage for more information. This led to a picture of the cheeky lad holding up a sign that said April 1st!
In the newspaper of the same day their April Fool's prank was a joke about special smoking booths being built for Scottish pubs to help people cope with the smoking ban. These sealed booths were said to have piped music, a two way speaker so that smokers could still talk with their pub friends and an air ventilation system to carry away the smoke!
In September 2008 Harrods in London had an exhibition called Comic Timing in which original artwork from comics through the decades were on display. These forty pieces of art included several from D.C. Thomson including Oor Wullie, Dennis the Menace, The Bash Street Kids, Korky the Cat and Commando.
The Comic Timing exhibition was part of the That's Entertainment promotion and ran from September to October 2008 at Harrods. The curator was Rich Johnston a columnist who writes about comics and is an avid comic reader.