Home
>
Shopping in Aberdeen Scotland
>
Woolworths Aberdeen
Woolworths Aberdeen
Shop online or at the local Woolworths store in the Bon Accord Centre Aberdeen. Shop review with facilities and contact details
:
Woolworths
, or Woolies as it is fondly known throughout the North East of Scotland has had a long presence in Aberdeen. The first Woolworth store in Aberdeen was the 79th store that Woolworth opened in Britain and could be found near George Street, on a small street close to St. Nicholas Street. Another Woolies opened on Union Street and was the 228th store Woolies store to be opened in the UK. It was a much larger branch with two floors. Up until the mid eighties it could still be found on Union Street near the Trinity Centre, though the smaller George Street area branch had closed.
Follow us on:
Instagram
,
Twitter
and
Facebook
.
Contact Me
.
My new novel: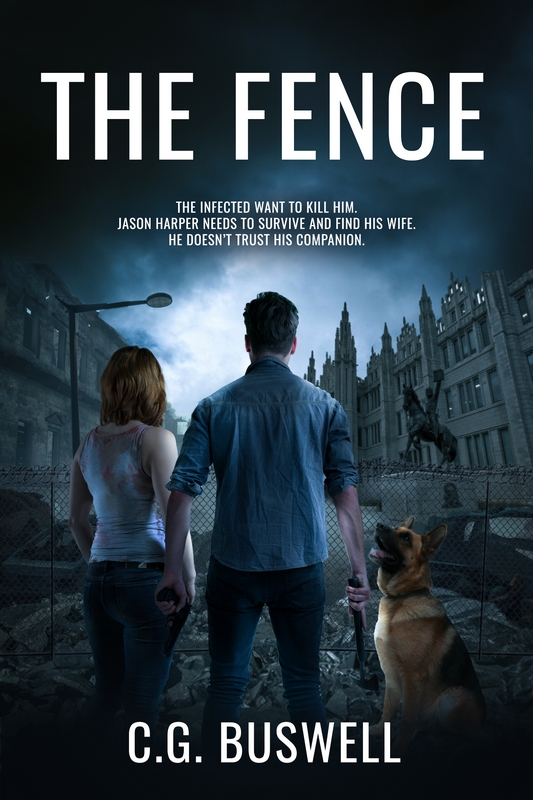 The Aberdeen skies are under attack from an enemy jet. It is spilling a strange yellow smoke. Minutes later, people start killing each other.
Former Royal Air Force Regiment Gunner Jason Harper witnesses this and then his wife, Pippa, telephones him, shouting that she needs him. They then get cut off. He sets straight out, unprepared for the nightmare that unfolds during his journey. Everyone seems to want to kill him.
Along the way, he pairs up with fellow survivor Imogen. But she enjoys killing the living dead far too much. Will she kill Jason in her blood thirst? Or will she hinder his journey through this zombie filled dystopian landscape to find his pregnant wife?
The Fence is the first in this series of post-apocalyptic military survival thrillers from the torturous mind of local horror and science fiction novel writer C.G. Buswell.
Download Now.
Buy the Paperback.
Though the Woolworths high street shops closed in 2008. The woolworths.co.uk website return online in June 2009. Through the new owners, Shop Direct Group, it now offers more than half a million fantastic products in various internet departments such as Toys, Kidswear, Entertainment and Party. Woolworths.co.uk remains a family orientated site with many items that would have been found in Woollies, including the much loved pick and mix sweets, and many more products. Indoor and outdoor toys include big name brands like Mattel, Fisher Price, Hornby, Hasbro and Tomy with about 20% of toys costing less than £10. www.woolworths.co.uk also stock a wide range of trusted consumer electronics and technology brands guaranteeing families can play together whatever the weather.
Kidswear can still be found at woolworths.co.uk which includes the much loved Ladybird children's brand for ages 0–8 and additionally, will be introducing children's clothing, footwear and sportswear for older kids.
The woolworths.co.uk Entertainment shop has hundreds of thousands of games, DVDs, blu-ray, CDs and books with weekly charts, exclusive promotions and great special offers, all available with free delivery. There is a huge back catalogue of music, which ensures customers can hear whatever they want in the way they want, including all those albums from the 80s and beyond that adults will remember from their own childhoods.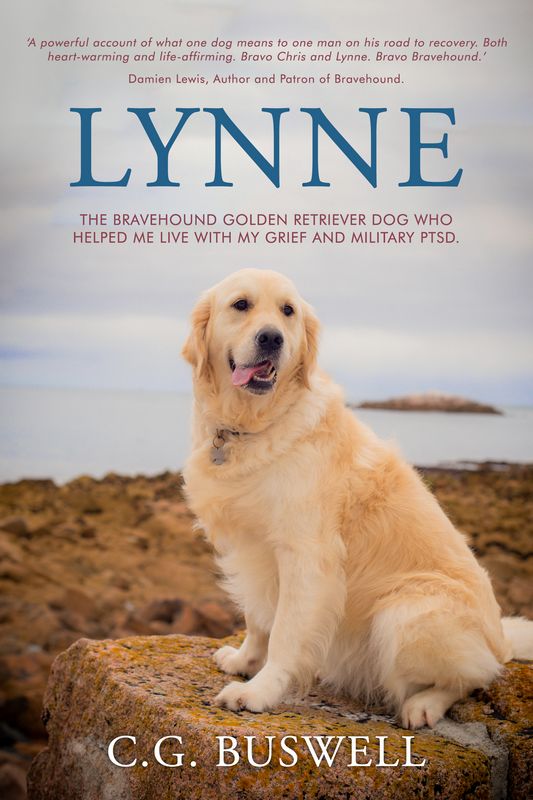 Have you seen my beautiful golden retriever Lynne out and about in Aberdeen? Ask her for a high-five! She's a Bravehound PTSD assistance dog, so we'll often be in shops, restaurants, and the cinema together.
We've written a book where I talk about growing up in Aberdeen and then joining the army to be a medic and nurse, and developing military Post Traumatic Stress Disorder.
I also talk about losing my son to suicide and the therapy I have had at Royal Cornhill Hospital and grief support groups in Aberdeen.
The author, Damien Lewis, said of Lynne:
"A powerful account of what one dog means to one man on his road to recovery. Both heart-warming and life-affirming. Bravo Chris and Lynne. Bravo Bravehound."
Download
.
Buy the paperback
.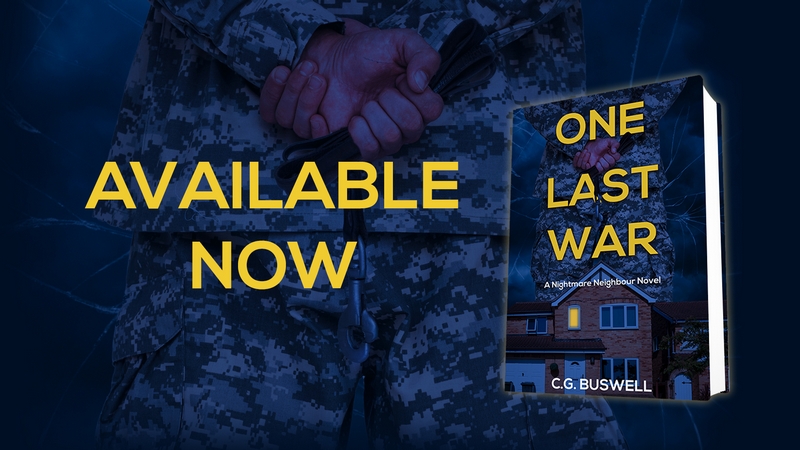 An army veteran moves his family back to his Aberdeenshire home, but his nightmare neighbour starts a battle of wits with him. Who will win this One Last War?
Buy this latest novel by local author C.G. Buswell on
Kindle
or
Paperback
.
Advertise Here from just £70.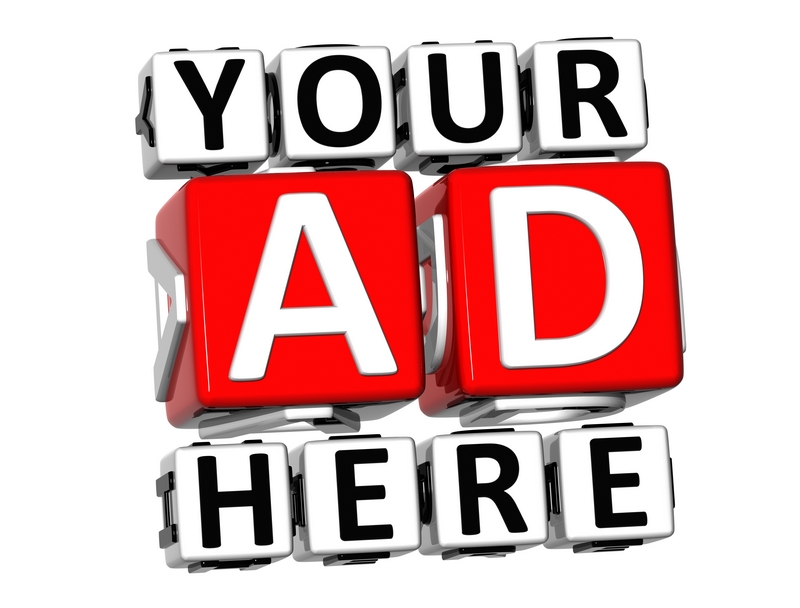 Feedback from families was that Woolies was the best place to find everything they needed for an adult or kid's party, so the Party Shop is stocked with all the partyware, fancy dress costumes for young and old, games, goody bags, balloons and party gifts that customers asked for and will love. Prices start at just 5p for party bag fillers and go up to £21.99 for a giant inflatable palm tree drinks cooler. Additionally, all the children's big party themes are available, including Hannah Montana, Ben 10, Disney Princess, In the Night Garden and High School Musical. Of course, Woolworths.co.uk also has the original pic n'mix, now known as Click n' Mix.
Through engaging with nearly one million UK families, Woolworths.co.uk has been able to create a Very Important Families (VIF) club. By registering to become a VIF, families can receive great perks including free movies on Saturday mornings in cinemas across the country, special exclusive movie screenings of the latest family blockbusters and the chance to win free Woolworths goodies.
Read more about the VIF club andhow you can claim your free movie screenings on the
Cineworld Cinema Aberdeen
page.
Woolworths can now be found at the rear of the Bon Accord Centre. This review will describe the shop facilities throughout the Woolworths Aberdeen shop with handy information like parking. There is also the opportunity to shop online at Woolworths which gives you access to special offers and home delivery.
Aberdeen Woolworths Review
Woolworths Aberdeen is located on the ground floor of the Bon Accord Centre. There are no internal steps within the outlet making this ideal access for disabled shoppers and for people with pushchairs, prams, etc. The store is well laid out with ample spacing between aisles and shelves. There are no doors to negotiate to get into Woollies once you are in the shopping centre.
As you enter the well lit shop there are handy purchases like drinks, sandwiches, magazines, newspapers and snacks. There is also the firm favourite of any shopper to Woolworths - the pick n mix sweeties! Next to these are a wide selection of sweets and chocolates, often on a buy three and only pay for two offers. This store is also one of the few places you can buy large tins of chocolates like Roses or Quality Street throughout the year. At Christmas chocoholics are spoilt for choice with a wide range of advent calendars, selection boxes, Christmas tree chocolates, and confectionary gifts. Continuing the seasonal themes this Woolworths always caters for the latest celebration and stocks a wide range of Christmas gifts and decorations, Halloween treats, St Valentine card, Easter Eggs, etc. Throughout the year there is always a wide range of wrapping paper and greeting cards for most occasions such as birthdays, anniversaries, etc
There is a wide range of toys and games stocked at Woolworths Aberdeen which includes the Chad Valley and Fisher Price ranges as well as popular and latest puzzles, soft toys, dolls, stationery, arts and crafts, cars and models, musical and learning toys and popular books and annuals. There are usually located in the middle of the store.
Clothing tends to be aimed at babies, toddlers and younger children though there is a hosiery section and seasonal wear like gloves for ladies. The child range is colourful quality clothing and offers range from discounted prices throughout to buy two and get one free mix and match offers. Of note for this review of Woolworths Aberdeen is that is it popular for parents looking for bargain school uniforms and has one of the cheapest prices for school trousers, skirts, shirts and blouses for primary school children whilst still offering comfortable, durable clothing. The Ladybird brand is the most popular range.
The electrical section is located at the rear of the Aberdeen Woolworths and sells items ranging from CDs, DVDs, computer games and consoles, DVD players, TVs, mobile phones, laptops, digital cameras etc.
The household section varies from lighting, hot water bottles, pots and pans, luggage, cushions, bedding, one of the widest range of batteries in Aberdeen, handy items like coat hangers and generally items you can't find in your average store since Arnotts closed in the 80s. If you can't find it after trawling Union Street do try Woolies, they are bound to have it!
The flooring is wooden type rather than carpeted so makes walking, pushing a buggy or a wheelchair much easier. It is always clean and there are many assistants around to help. Other than Christmas, when every store around the UK is busy, we have rarely had to queue for long.
For the more active Woolies sells seasonal sports equipment and toys from golf equipment, footballs, exercise equipment, cricket, ride on toys, camping and picnic gear, bicycles and the most popular trampolines. There is also a garden section selling seeds, bulbs, ornaments, solar lights, BBQs, character gnomes and seating.
There is a beautiful seating area with plants right outside the Aberdeen Woolworths shop. I usually sit there in comfort with a hot chocolate and muffin from Millies whilst the family do the shopping. There are some wooden seat and benches at the other end of the shopping centre, near to the Schoolhill exit.
Big W Aberdeen
The Big W Aberdeen store opened in July 2003 at the Beach Boulevard Retail Park Aberdeen. It was a short lived venture and closed after about 18 months. The store was left empty for some time but is now an Asda store. This review information relates to the Aberdeen, Bon Accord shopping centre branch.
Woolworths Parking
Parking can be found at the Bon Accord car park which is sign posted from Union Street. It can be found by driving down Union Street and turning left into broad Street just before King Street. Then follow the road past Marischal College on the right and look for the turning on the third left into Paul Street. The multi storey car park is directly on the left. You will need to take the ticket from the machine and carry this with you because you need to pay at one of the special machines at the pedestrian entrance to the car park when you return from shopping.
There are parent and toddler and disabled parking spaces in the car park. There are lifts that take you to the shops however there are some heavy doors to get from the car park to the stairs and elevators. There does not seem to be any automatic doors for disabled access. It is busy though and most Aberdonians are polite enough to help open doors.
This seems to be the cheapest car park in Aberdeen if you stay more than 2 hours. You are charged for the first two hours at a set price, there is no reduced rate for one hour parking. The Trinity Centre does though it is a bit of a long walk.
When you exit the Bon Accord car park there is no right turning permitted.
How To Get To Woolworths Aberdeen
If you take the park and ride then get off at The Baker's Oven in Union Street and walk to the pedestrian crossing, cross the road and enter the St Nicholas shopping centre beside Marks and Spencer. Walk through the shopping centre and right outside the exit is another lighted pedestrian crossing. The entrance to the Bon Accord Centre is across the road between Burger King and a hairdressing saloon. There are automatic doors to both shopping centre stores at the outer doors. The middle doors can be a bit on the heavy side and have to be manually pushed. Woolworths Aberdeen can be found at the far end of the Bon Accord Centre.
Nearest Toilet
There are no customer toilets in Woolworths. However there are some in John Lewis next door or at the upper mall. The lift and escalator stairs to these are just by the exit of Woolworths. The free to use toilets are at the opposite end of the mall next to the restaurant and cafe area. These are well maintained and spotlessly clean, so much so that they won an award for best toilet a few years ago! Ladies will be pleased to hear that these are one of the few public toilets in Aberdeen that have more cubicles devoted to them and reduces or stops the need for queuing. There are disabled toilets and parent and baby changing facilities. The gentleman toilets are to the left of Boots and the female toilets are just beyond. There are seats outside to wait in comfort.
Christmas Job Vacancies Woolworths
Each September Woolworths takes part in the Bon Accord job recruitment day where information and application for any work vacancies are advertised. Staff and managers are available to talk with and interviews take place on this day. At other times a job vacancy will be advertised at the local job centre or on the positions vacant pages of the Evening Express.
Woolworths Address Website and Phone Number
Woolworths
Unit 19a
Bon Accord Centre
Aberdeen
Scotland
AB25 1UG
Telephone Number: 01224 625950
Website: www.woolworths.co.uk
Do you have a photograph of the original Woolworths store on Union Street, Aberdeen?
I'd love to put the photo on this Aberdeen Woolworths review page. Please
Contact Me
if you can help.
Bon Accord Shopping Centre Review
History of Woolworths
The first Woolworths store was opened on the 21 June 1879 in Lancaster, Pennsylvania, America by Mr Frank Woolworth. It was based on an idea he had whilst working as a sales assistant in the Augsbury and Moore Dry Goods Store in Watertown, New York.
The owner, William Moore, asked Frank to make a display of varies items priced at 5 cents. In those days the goods were stocked on shelves behind the counter and did not display prices. Customers liked not having to ask an assistant for a price of a product and Frank's display of red and gold material and lettering added customer interest.
And so the idea of Woolworths was born. Frank knew customers would prefer a store to be filled with items where they could see the prices displayed and make decisions based on the value of the products on offer, rather than a single counter and being under the mercy of the assistants who often made up prices depending on the look of a customer.
Frank persuaded Mr Moore to let him open a shop of his own in Utica, New York. Sadly this failed because the shop was on a side street. Frank Woolworth then opened his own store in the high street of Lancaster (USA). It was a roaring success and took $127.65 on its first day - a fortune in those days.
A second store was soon opened in Scranton, Pennsylvania. It was run by Frank's younger brother Charles Sumner Woolworth who was nicknamed Sum. This too was a success and the brothers businesses grew and grew. It introduced a 10 cent range and together with the original 5 cent idea was known as Five and Ten throughout America.
Three more stores were opened and in 1912 the brothers and their partners merged with Frank's old boss William Moore to form the company F.W. Woolworth.
First UK Woolworths
The first UK Woolworths shop opened on Church Street in Liverpool on 5 November in 1909.It was known as Woolworths Limited and was a subsidiary of the American company F.W. Woolworth. Branches soon opened throughout England, Scotland and Wales
The home music boom of the sixties and seventies helped secure Woolworths success during a time of changed shopping habits because they adapted to this market by providing double sided singles which covered two versions of a hit at a cheaper price.
In 1982 the UK company was purchased by Paternoster Stores Ltd who later became Kingfisher plc. During the nineties shoppers were demanding larger stores and the Big W was developed to accommodate thee tastes, much like the Wal Marts of the USA. These did not catch on in the UK and these stores were sold to Asda and Tesco in 2004. Some were rebranded as Woolworths Out of Town stores.
Woolworths in Union Street Aberdeen was famed for its record department before it closed and moved to the Bon Accord Centre. Top musicians, singers and bands would hold record signings for their fans. For example on the 5 April 1987 the lead singer of Simple Minds, Jim Kerr, was mobbed during his record signing.
There is an in depth account of the history of Woolworths at their official website where you can visit their virtual museum and view historic images and photographs and read through the eras including after the World Wars.
In November 2006 Woolworths announced that it had designed a range of merchandise to celebrate the engagement of His Royal Highness Prince William to his long term girlfriend Kate Middleton who he met whilst at St Andrews University. No confirmation about their engagement has come from Buckingham Palace but Woolworths were unable to produce merchandise for the wedding of HRH Prince Charles to Camilla and did not want to not be able to provide customers with Royal merchandise like plates, tea towels and mugs.
It was reported that in August 2008 Woolworths had rejected a bid from Malcolm Walker of Iceland food chain to buy out its 815 UK stores for £50 million.
In September 2008 Woolworths announced a pre-tax loss of £90.8 million.
A £1 nominal sale to restructuring firm Hilco was not successful.
In November 2008 there was shock news that Woolworths had to call in administrators. Camelot withdrew sales and support of lottery tickets when the news broke. To safeguard the jobs of the 30,000 employees Prime Minister Gordon Brown and his Ministers stepped in. On Wednesday 26 November 2008 shares in Woolworths were suspended whilst talks were held to rescue the business which included its 40% share in 2 Entertain publishing joint venture with BBC Worldwide.
There was hope that Theo Paphitis of BBC Dragon's Den fame, may have bought over the stores and distribution network but this deal fell through. Others unsuccessful bids were from Sir Geoff Mulcahy a former Chief Executive of Woolworths and David Buchler the Corporate Consultant known for turning around and restructuring companies.
Though many established food chains are showing an interest in the existing Woolworths sores which have planning permission to sell food. These include Tesco, Asda and Sainsbury's.
On Thursday 11 December Woolworths held an up to 50% off sale throughout the UK. Many saw this as a closing down sale and stores were packed with bargain hunting shoppers. Deloitte are the administrator of Woolworths.
Woolworths Aberdeen in the Bon Accord Centre closed on Saturday 27 December 2008 with North East of Scotland branches such as Fraserburgh, Peterhead, Northfield and Mastrick due to close on Tuesday 30 December 08. Prices were slashed up to 50% during the closing down sales. Even shop furnishings like shelves, pick and mix shelving and even staff microwaves were sold at discounted prices during the total stock liquidation. January 5 2009 saw the last of the 800 Woolworths stores close throughout the UK leaving about 27,000 staff redundant. It is thought that the former Woolies store in the Bon Accord centre of Aberdeen will be incorporated into the redevelopment of 2008 with a new store opening in 2009.
In February 2009 Woolworths online store was bought by Shop Direct the home shopping retailer that also owns Littlewoods.
Pick n Mix Sweets
The last bag of Woolworths pick n mix sweets was auctioned for the charity Retail Trust and raised over £14,500 form auction at eBay. There were over 100 bids for this unique piece of history. The 800g pick n mix sweets bag contained favourites such as pineapple cubes, fizzy cola bottles, rhubarb and custards, white mice and Turkish delight. The pick n mix was collected by Petts Wood, Kent Woolworths store manager Ed Adams and was officially certified by Deloitte, the Woolies administrators.
More Aberdeenshire Shopping
.