Home
>
Festivals and Fairs in Aberdeen
>
Wizard Festival New Deer
Wizard Festival New Deer
Information about the New Deer Wizard Festival with performers and campsite facilities
:
Click here
to book a ticket to the Wizard Festival at New Deer in Aberdeenshire.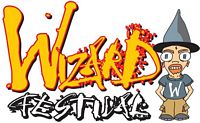 The first
Wizard Festival at New Deer
between Ellon and Peterhead in Aberdeenshire took place on the 24 and 25 August 2007. It was described as a magical music festival and an Aberdonian Glastonbury and featured some top bands, musicians and groups. There were two stages, set amongst the stunning Buchan countryside, playing back to back live music on the Friday and Saturday under cover.
Follow us on:
Instagram
,
Twitter
and
Facebook
.
Contact Me
.
My new novel: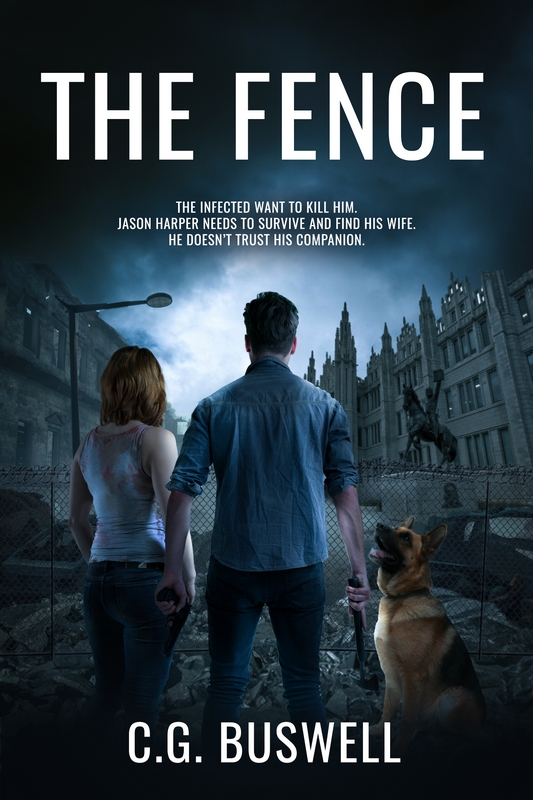 The Aberdeen skies are under attack from an enemy jet. It is spilling a strange yellow smoke. Minutes later, people start killing each other.
Former Royal Air Force Regiment Gunner Jason Harper witnesses this and then his wife, Pippa, telephones him, shouting that she needs him. They then get cut off. He sets straight out, unprepared for the nightmare that unfolds during his journey. Everyone seems to want to kill him.
Along the way, he pairs up with fellow survivor Imogen. But she enjoys killing the living dead far too much. Will she kill Jason in her blood thirst? Or will she hinder his journey through this zombie filled dystopian landscape to find his pregnant wife?
The Fence is the first in this series of post-apocalyptic military survival thrillers from the torturous mind of local horror and science fiction novel writer C.G. Buswell.
Download Now.
Buy the Paperback.
The Wizard Festival continues each summer and visitors can bring their tent or camper van and camp out at the location which is a 50 acre showground at Craigford Park. There will also be a large car park for day visitors.
Wizard Festival 2011
Wizard Festival 2011
takes place on the 26 and 27 August and is the fifth Wizard Festival to be held at New Deer, Aberdeenshire. Confirmed acts for the Wizard Festival 2011 include The Stranglers.
Other Wizard Festival 2011 line up acts now include The Magic Numbers, The Twang, Tommy Reilly, Adrian Edmondson and the Bad Shepherds
Details of the
Wizard Festival 2012
will be added soon.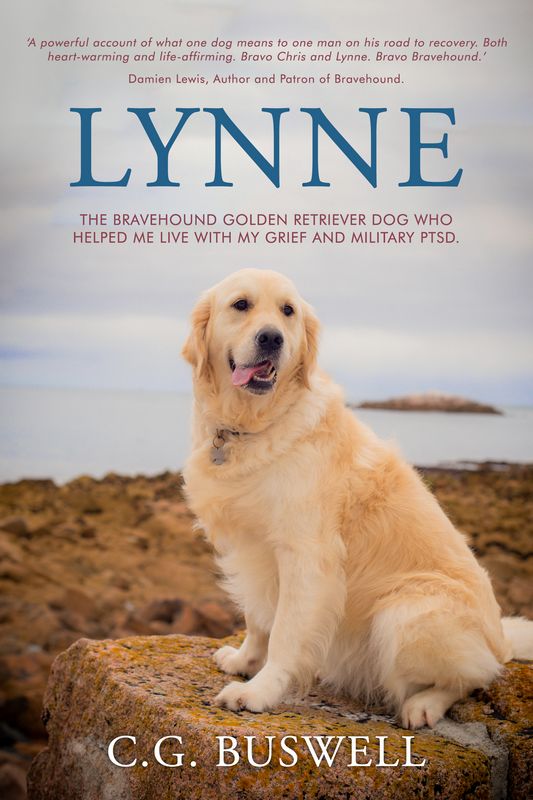 Have you seen my beautiful golden retriever Lynne out and about in Aberdeen? Ask her for a high-five! She's a Bravehound PTSD assistance dog, so we'll often be in shops, restaurants, and the cinema together.
We've written a book where I talk about growing up in Aberdeen and then joining the army to be a medic and nurse, and developing military Post Traumatic Stress Disorder.
I also talk about losing my son to suicide and the therapy I have had at Royal Cornhill Hospital and grief support groups in Aberdeen.
The author, Damien Lewis, said of Lynne:
"A powerful account of what one dog means to one man on his road to recovery. Both heart-warming and life-affirming. Bravo Chris and Lynne. Bravo Bravehound."
Download
.
Buy the paperback
.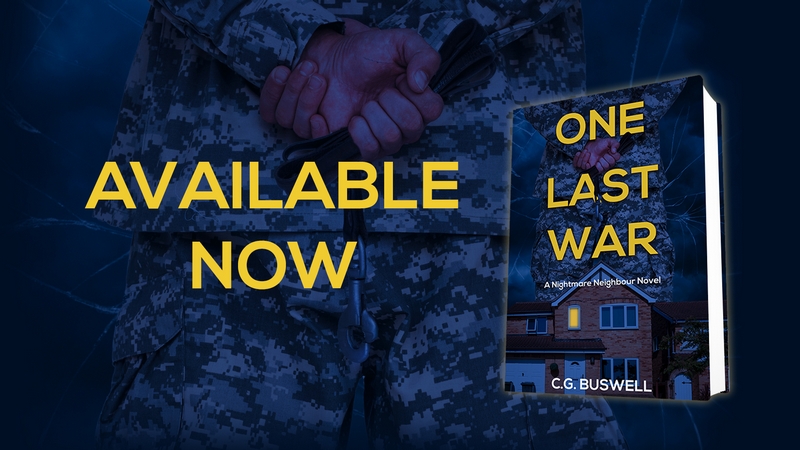 An army veteran moves his family back to his Aberdeenshire home, but his nightmare neighbour starts a battle of wits with him. Who will win this One Last War?
Buy this latest novel by local author C.G. Buswell on
Kindle
or
Paperback
.
Advertise Here from just £70.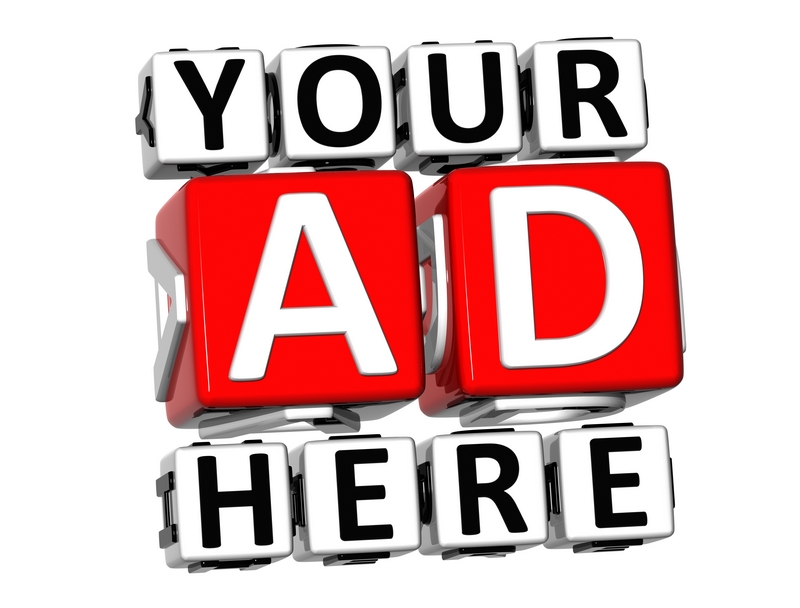 Wizard Festival 2010
The first confirmed act for The Wizard Festival 2010 is The Happy Mondays who will perform on Saturday 28 August.
The Wizard Festival 2010 line up continues with confirmed acts James who will headline the opening night on 27 August 2010. Other confirmed acts for Wizard Festival 2010 include
Sandi Thom
, Pearl and the Puppets, The Dykeenies, James, Peatbog Faeries, Alabama 3, The Dangleberries, Kid British and the Complete Stone Roses.
Wizard 2009
Wizard 2009
was the third Wizard Festival to be held in New Deer and took place during the August bank holiday weekend of Friday 28 and Saturday 29 August. Despite the bad weather of rain and high winds festival goers had a great time with over 5000 attending Wizard Festival 09. Tickets for the Wizard Festival 2010 will be available via Ticketmaster. Children aged twelve and under go free if accompanied by an adult.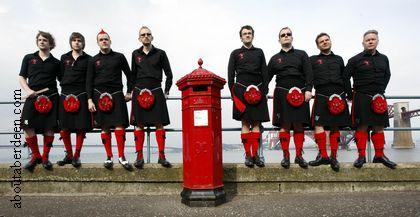 Pictured above are the Red Hot Chilli Pipers who will be playing on Friday Aug 28 2009.
The Levellers will be headlining the main stage, the Voodoo stage, on Friday August 28 and will be supported on the main stage by the contagious rhythms of The Beat.
On Saturday, on the main stage which is called the Voodoo stage, The Charlatans will entertain festival goers. Other confirmed acts at Wizard Festival New Dear 2009 include Indie music group The Buzzcocks, Twisted Wheel, Luva Ana and The Ray Summers. More information to follow though please read previous year's info for facilities, etc.
Idlewild will perform on the main stage of the Wizard Festival on Friday August 28.
The compere for the 2009 Wizard Festival is Scottish DJ Vic Galloway who performs on BBC Radio 1 and BBC Radio Scotland.
Other confirmed acts for Wizard Festival 2009 include Proud Mary, The Cuban Brothers, King Voodoo and Celtallica.
Other Wizard Festival events will take place throughout the North East of Scotland and this includes showcase events at The Lemon Tree on July 18, Aug 1 and 15 and during the Peterhead Scottish Week at Mambos and The Lido Marquee at Peterhead on July 23, 24 and 25.
Wizard Festival Guide
A free Wizard Festival guide consisting of a lanyard and laminated pack is available free when you buy a copy of the Evening Express at the New Year Showground. This free Wizard Festival guide has a map and details of events over the weekend.
Wizard 2008
Wizard 2008 Festival will take place on Friday 22 and Saturday 23 August 2008.
The line up for the Wizard festival 2008 include the Indie iconic band Supergrass who will perform tracks from their new album Diamond Hoo Ha. Joining Supergrass are the punk band The Damned, Alabama 3, The Cinematics, Logan and Chris Helme. Other confirmed acts include McCusker/Drever/Woomble (Idlewild), Proud Mary, Dreadzone, Parka, The Amigos and Flood Of Red. Other confirmed acts include Mark Morris, the Celtic funk band Celtallica, DJ Andy Duguid and The Kazoo Funk Orchestra. Other Scottish bands at Wizard include The Dykeenies, The Peatbog Faeries, MacFloyd, The Haze, Honey Ryder, Kyte, Edgar Prais and The Xcerts.
Early Bird tickets for the Wizard Festival in New Deer Aberdeenshire are now on sale from Ticket Master. Festival goers are advised to book a ticket as soon as possible because tickets to the 2008 Wizard Festival are expected to sell out quickly. Once again there will be three stages at the Wizard Festival. Early Bird Ticket prices are £60 for an adult weekend which includes parking and camping, an adult day ticket for £40 which includes camping and parking on the Saturday. Children aged under 12 years go free to the Wizard Festival, New Deer. This offer is only valid until the 15 March 08.
The compere for the Wizard Festival 2008 will be Tom Morton the BBC Radio Scotland broadcaster, writer and musician. Tom Morton will host the Voodoo main stage and the Evening Express Freedom stage. During this time Tom Morton will also perform some of his own original material.
For the 2008 Wizard Festival there will be a limited amount of caravan space available. Local magicians, Allans Magic and their 7 feet tall pet rabbit will open the special wee wizards event for the children . Allans Magic recently won the 2008 Scottish Children's Entertainers of the Year Award. Read more about
Allans Magic
Other entertainment for children during the Wizard festival 08 will include face painting, storytelling, a bucking bronco, a climbing wall and a bouncy castle.
Spray Painters
Spray painters from around the North East have been given blank canvases to work on so that they can demonstrate their abilities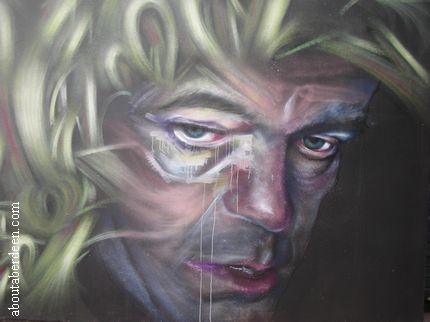 The NWSK Collective
The NWSK Collective are a group of experienced spray painters who will be at the Wizard festival 2008. The NWSK Collective often attend festivals and such concerts have included T in the Park and Wickerman. During the weekend The NWSK Collective will create a new piece of spray painting artwork to give a visual accompaniment to the auditory experience. Up to four painters will work on the large canvas at any time. The photographs above and below are examples of the NWSK Collective spray painting artwork.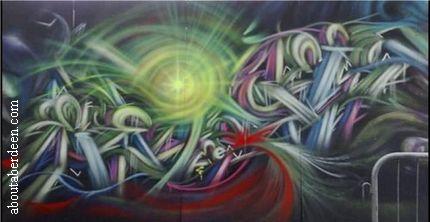 Alabama 3 will be performing on the main stage, the Voodoo Stage. TV viewers of The Sopranos will recognise Alabama 3 from the theme tune
Woke up this morning
Chris Helme is the former front man of the Seahorses and has performed The Yards and will be performing his solo act at The Wizard Festival.
Glasgow band The Cinematics will perform their indie beat box driven tunes. More recently The Cinematics will appeared at the SXSW event in Texas.
Wizard Fringe
Leading up to the Wizard Festival 2008 will be a number of Wizard Fringe events throughout Aberdeen and the Shire. For example on Saturday 16 August Banshee stage acts The Underkills, Velvet Audio and Bundy will perform live at the Country Inn Park in Mintlaw, Aberdeenshire. Then on Thursday 21 August another Wizard Fringe event will take place at Beluga Bar on Union Street Aberdeen City with Lady Mercedes, Gunslinger and Kashmir Red performing live music.
Happy Bus
The
Happy Bus
will transport concert goers from Dundee, Dunfermline, Edinburgh, Glasgow, Perth and Stirling to the Wizard festival in New Deer near Ellon. The Happy Bus will be operated by Aberdeenshire company Stagecoach which will also run a bus from the Wizard Festival site main entrance to Aberdeen bus station on Sunday 24th August at 11am. These special bus tickets cost £5 and tickets can be bought from the Wizard Festival box office or seat on the Happy Bus can be booked online at the www.happybus.com or www.stagecoachbus.com websites.
Battle of the Bands Night
Prior to the Wizard Festival there will be a Battle of the Bands Night each Monday night at The Tunnels in Aberdeen City. These Battle of the Bands Nights are expected to continue to June 08 as bands from around Scotland compete for a place at the Wizard Festival Aberdeenshire. The winners of the battle of the Bands will win a much prized spot on the main stage at the Wizard Festival. Bands can enter Battle of the Bands night by contacting The Tunnels direct on telephone number (01224) 625005 or visiting The Tunnels website at www.thetunnels.co.uk or at wizardfestival.co.uk
This was won by Eskimo Blonde and Toy. Read more about them on the About Aberdeen
Eskimo Blonde
page.
Craigford Park
Facilities at the Wizard festival campsite include a campervan park, tent campsite, portaloos, food courts, shopping areas, fairground, first aid and security and plenty of parking.
More Aberdeen Festivals
.
Musical Performers
Performing bands, groups and musicians for the Wizard festival 2007 include local singer
Sandi Thom
, the groups The Bluetones, Eddie & The Hotrods, Stiltskin, Dodgy's frontman Nigel Clark, Bombskare, Old Blind Dogs, Union Avenue, The X-Certs, The Undertones and pop duo The Macdonald Brothers. The Banshee supporting stage will be packed with soul, ska and sensational talent. The Little Kicks, Popup, Proud Mary, Hayseed Dixie, Soul Funkin Hot, Paddyrasta, Sergeant, AB/DC, Soul Funkin Hot, Darkwater, Steely Glint, Logan, The Doors Alive, Junkstar, The Law, The Lorelei, Shutter, Amy Sawers, Edgar Prais, Skaramanga, The Cuban Brothers from Havana and Rocket Fox are amongst many artists due to appear in between main stage sets.
The Wizard festival will also showcase many local bands and musical performers.
Stages
The main stage is called Voodoo whilst the supporting stage goes by the name of Banshee.
Rent a Tipi or Yurt
Rent a Tipi or Yurt
at the Wizard Festival from Hearthworks the renowned tipi and yurt supplier. They include a reception area, separate toilets and be erected and ready for you to move in and make your outdoors home more fun and comfortable whilst enjoying the love music and entertainment. These tipis and yurts can be pre booked by Wizard festival goers. Each tipi or yurt for rent can sleep up to 15 people and are perfect for families or a group of friends. To make your tipi stay more comfortable Hearthworks can also supply chairs, a table. rugs and a stove. Rent a tipi or yurt from www.hearthworks.co.uk or via wizardfestival.com
Children aged under 12 years will get free entry to the Wizard Festival 2008 when accompanied by an adult. There is a large children's area with entertainment such as puppetry, face painting, climbing walls, fairground rides and other kids activities.
Site Work Stewards
The Wizard Festival 2008 needs your help and are looking for site work stewards. Those who work at the Wizard Festival will be rewarded with free entry to the musical event. Site work Stewards must be aged 16 years and can get an application form from The Wizard Festival website www.wizardfestival.com
Roy Thain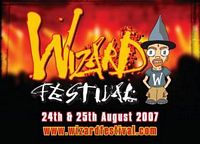 Roy Thain, an experienced musician and musical promoter is the creative mind and energy behind the Wizard Festival at Craigford Park in New Deer. Roy is an Aberdeenshire loon born and bred and has always dreamt of hosting a music festival in Buchan. Roy says:
It couldn't have been anywhere else really. It's my home and a place I feel most passionate about. The area has seen music events come and go over the years. I wanted to create a festival, with a mixture of new and existing sounds, which would be here in ten, twenty maybe thirty years or more. It's important locals have something to feel proud of and someplace they can go to relax, have a wicked time and ultimately take the whole family to. We hope to tick all those boxes.
More information with photographs can be found at the official Wizard Festival website at www.wizardfestival.com and there is various merchandise like Wizard festival t-shirts that will be on sale soon at their site.
Tickets for the Wizard Festival
A weekend ticket for the Wizard Festival is available now at £55 which includes free camping and car parking. A ticket to the Wizard festival can be purchased locally at the following shops and bars. Some of these outlets may charge a small booking fee.
DFS Sports Shop, 50 Marischal Street Peterhead AB42 1HS, Telephone: (01779) 478395 (No booking fee)
Cost Cutter Shop, The Square, Mintlaw, Peterhead, AB42 5EH Tel: (01771) 623694 (No booking fee)
Beluga Bar, 492 - 494 Union St, Aberdeen, AB10 1TS, Tel: (01224) 636331 www.barbeluga.co.uk (No booking fee)
Aberdeen, One Up Records, 17 Belmont Street, AB10 1JR Telephone number - (01224 642662) (£5 booking fee per ticket)
Banff, The Tanning Co, 46 Bridge St, Banff, AB45 1HB Tel (01261) 818283 (No booking fee)
Ellon, Excell Sports and Leisure, Unit 1A, Neil Ross Square, Bridge Street, AB41 9AA Tel (01358) 721173 (No booking fee)
FraserburghDicks Sports, 52-54 Broad St, AB43 9AH Tel - 01346 514120 (No booking fee)
Inverurie – DFS Sports shop, 13 High St, Inverurie, AB51 3QA, Tel - 01467 621445 (No booking fee)
New Deer, Body Bronze, 3 Main Street, AB53 6TA Tel - 01771 644509 (No booking fee)
Tickets for the Wizard Festival at New deer can also be purchased online from Tickets Scotland via their website at www.tickets-scotland.com
There are 3000 tickets available for the 2007 Wizard Festival.
Local Acts At The Wizard Festival
Local acts at The Wizard festivals include singers and groups from the Buchan area of Peterhead, Ellon, New Deer and Aberdeen City. They will be performing in a giant tipi on Friday 24 and Saturday 25 August 2007 at Cragieford Park, New Deer.
These include the Under Kills, Emma Foreman & Dusty Valentino, Grant Davidson, Liars Dice, Headlight, Toy, The Citrus Theory, Devil Train, Gerry Jablonski,
Eskimo Blonde
, The Resolutes, Bundy and Headlight. These local bands and solo artists are to perform during the day. In the evening and during the night there will be relaxing reggae riffs played in the tipi.
Other acts include Craig Jeffrey from Edinburgh, Andi Neat from Edinburgh and Rawfox from London.
The Wizard Festival at New Deer organiser, Roy Thain said:
We have been literally hounded for our local line up from day one, so we're very excited to have it out there and see the response from people. Hopefully they'll be excited too when they see who is playing.
There was no question about having local artists performing at Wizard. It's always been something we felt quite strongly about. We want Wizard Festival to be something that people in north east can be proud of. I really hope we achieve something wonderful up here and something that sticks around for a good few years.
Tipi Holiday In Scotland
A great way to enjoy the Wizard Festival and have some outdoors comfort is to have a Tipi holiday in Scotland. The Wizard Festival organisers have made this much easier by arranging tipi hire in Aberdeenshire with Hummingbird Tipis from the company lassanatipis. These 20 feet tipis, like that in the tipi photograph to the left, are much like the Native Indian dwellings and is an ideal way to enjoy live music under the mystical northern sky in the heart of Scotland's North East Highlands. Just like the Indians would have done the tipis will be erected in a 20 based village by the canvas masters, HummingbirdTipis who are experts in their fields having supplied big name festivals such as The Big Chill, Greenman and Bloom Festivals.
In addition the Wizard Festival organisers will have a giant tipi where visitors can enjoy reggae and acoustic sounds and debut performances from local bands on the Friday and Saturday.
The tipi holidays in Scotland at the Wizard Festival are expected to be very popular and early booking is recommended via the wizardfestival website at www.wizardfestival.com or by contacting Merle and Ian directly at www.hummingbird_tipis.com