Home
>
Ghosts of Aberdeen and Scotland
>
White Lady Ghost St Andrews
White Lady Ghost St Andrews
The ghosts of St Andrew Scotland including the white lady ghost, monk and nun ghosts, Cardinal David Beaton and Patrick Hamilton
:
St Andrews, Scotland is famous for its golf but it also has some well known and often seen ghosts. These are described below.
White Lady Ghosts
In the ruined Abbey there is said to be a white lady. There are two theories to who this white lady ghost could have been.
The first is that she was a former nun. This could have some truth behind the legend. The ruin was home to a convent and those who have witnessed the ghost of the white lady say that she had a veil over her face. It is thought that in life she became so badly disfigured that she became a nun so that she could hide away from people.
Follow us on:
Instagram
,
Twitter
and
Facebook
.
Contact Me
.
My new novel: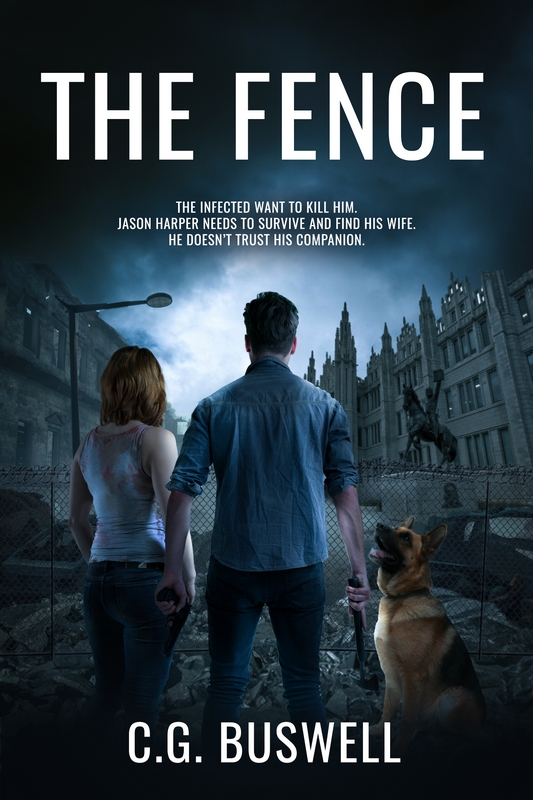 The Aberdeen skies are under attack from an enemy jet. It is spilling a strange yellow smoke. Minutes later, people start killing each other.
Former Royal Air Force Regiment Gunner Jason Harper witnesses this and then his wife, Pippa, telephones him, shouting that she needs him. They then get cut off. He sets straight out, unprepared for the nightmare that unfolds during his journey. Everyone seems to want to kill him.
Along the way, he pairs up with fellow survivor Imogen. But she enjoys killing the living dead far too much. Will she kill Jason in her blood thirst? Or will she hinder his journey through this zombie filled dystopian landscape to find his pregnant wife?
The Fence is the first in this series of post-apocalyptic military survival thrillers from the torturous mind of local horror and science fiction novel writer C.G. Buswell.
Download Now.
Buy the Paperback.
An urban myth has grown over this ghost - it is said that if she beckons you over and you feel compelled to go to the ghosts she will lift her face to reveal a hideous face that will drive you insane. This myth is kept popular because in the early 1960s a student from St Andrews University is reputed to have seen the all in white figure and she beckoned to him. He went across to her as if in a trance and she pulled back her veil to reveal her face to the student who instantly became mad. He was found slumped over stones in the morning saying "The nun" over and over again. He was taken to a nearby mental institution where he remained all of his life.
Other sources consider this white lady ghost of St Andrews to be a figure all in white including wearing white gloves who appears at the Haunted Tower which is part of the Abbey Wall. This was used in 1605 to dispose of the bodies of plague victims. It was sealed in 1868. Several years later sightings of a white figure in a flowing white robe have been regular. It walks the grounds of St Andrews Cathedral and the nearby shoreline, most often seen in the winter months.
The site was investigated by historians who discovered a sealed vault. It contained a number of coffins. These were opened and one was said to contain a mummified body of a young woman wearing white gloves. Others report that the white lady was the victim of a grave robber and the spirit of this noblewoman wanders the earth seeking her body to lay to rest. She appears mostly on dark stormy nights by the square tower in the priory wall.
Cardinal David Beaton
Cardinal David Beaton who was murdered on 29 May 1546 is still said to haunt the spot on which stood the Castle of St Andrews. There is more written about David Beaton on the
Ethie Castle
page.
In the book
Castles of the Clans: The Strongholds and Seats of 750 Scottish Families and Clans
by Martin Coventry he considers that this spectral ghost coach could be Beaton's spirit.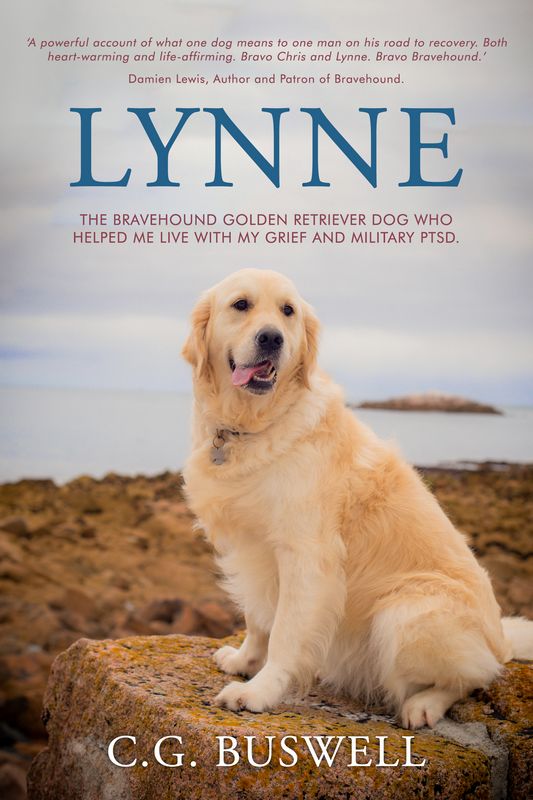 Have you seen my beautiful golden retriever Lynne out and about in Aberdeen? Ask her for a high-five! She's a Bravehound PTSD assistance dog, so we'll often be in shops, restaurants, and the cinema together.
We've written a book where I talk about growing up in Aberdeen and then joining the army to be a medic and nurse, and developing military Post Traumatic Stress Disorder.
I also talk about losing my son to suicide and the therapy I have had at Royal Cornhill Hospital and grief support groups in Aberdeen.
The author, Damien Lewis, said of Lynne:
"A powerful account of what one dog means to one man on his road to recovery. Both heart-warming and life-affirming. Bravo Chris and Lynne. Bravo Bravehound."
Download
.
Buy the paperback
.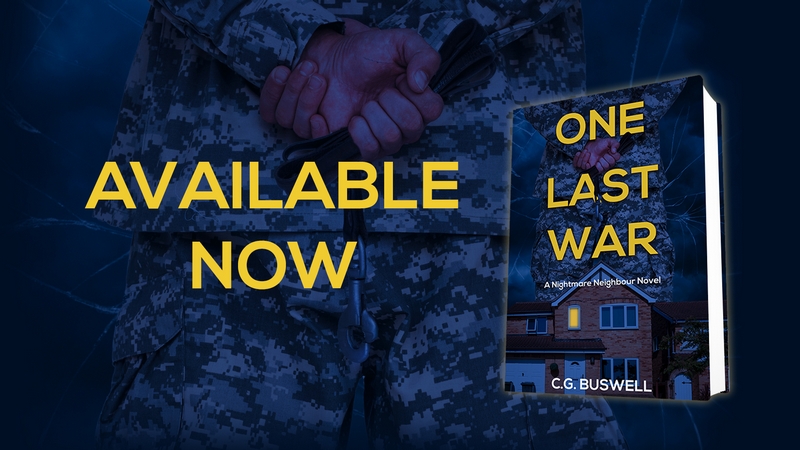 An army veteran moves his family back to his Aberdeenshire home, but his nightmare neighbour starts a battle of wits with him. Who will win this One Last War?
Buy this latest novel by local author C.G. Buswell on
Kindle
or
Paperback
.
Advertise Here from just £70.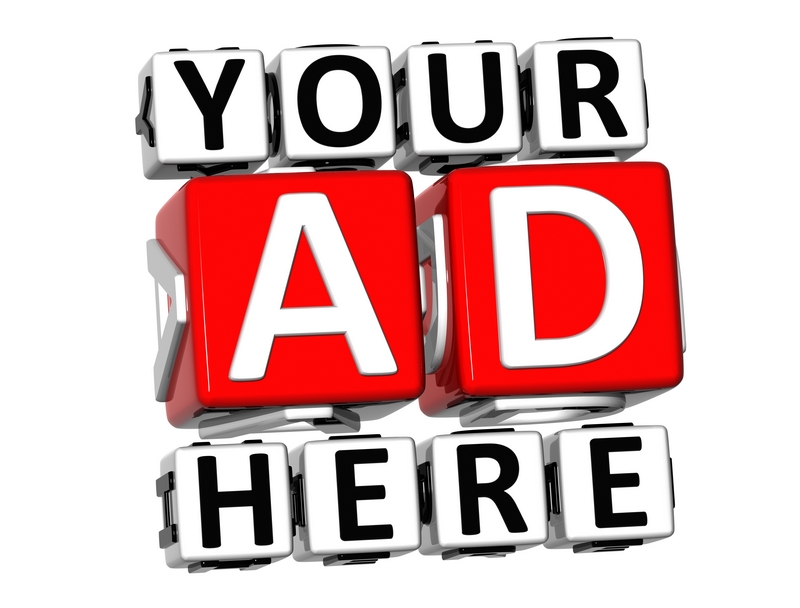 Monk Ghosts
Other ghosts in St Andrews include a friendly and helpful monk who appears on the stairs at St Rule's tower. He offers to help visitors up the stairs as if ensuring they make it to the top safely.
A more sinister ghostly monk lures the unwary into the hidden tunnels and staircases under the ruined cathedral.
Another wandering spirit overlooks St Rule's Tower and is thought to be the undead spirit of a murdered Prior who cannot find peace.
There is said to be a strange presence felt at the Castle Sands.
St Andrews University Ghost
St Andrews University has their own ghost which is thought to be the spirit of a young Protestant martyr called Patrick Hamilton. He was burnt at the stake aged only 21 years for heresy. His spirit haunts the grounds of the University and witnesses have reported strange sounds as if of crackling and the odour of burning flesh. It is said that his image is permanently etched in the stone of the tower he was facing when he was burned alive at a stake.
Strathkinness Road Ghost
At Strathkinness Road people have seen a ghostly image of an old fashioned coach pulled by four large black horses. It is thought that this phantom is the assassinated Archbishop of St Andrews, James Sharp.
More Scottish Ghosts
.