Home
>
Scottish Comedy
>
Where To Go To Watch Live Comedy Acts In Aberdeen
Where To Go To Watch Live Comedy Acts In Aberdeen such as Comedy Capers
Details of comedy acts in Aberdeen and where and when to see the comedians: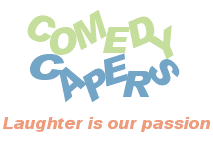 There are many places where you can go to watch live comedy acts in Aberdeen City. Our
events page
will list forthcoming comedy acts by some top Aberdonian, Scottish and UK comedians. Aberdeen also hosts some great international acts thanks to the hard work from groups like Comedy Capers.
Comedy events take place at clubs, bars and pubs throughout Aberdeenshire. Regular comedy acts are listed below:
Follow us on:
Instagram
,
Twitter
and
Facebook
.
Contact Me
.
White Horse Inn Comedy Nights
The White Horse Inn at Balmedie have a series of comedy nights aimed at promoting local comedians and up and coming artists. These are held on the second Friday of every month from 11 June 2010. Tickets cost £3 from the White Horse Inn or on the door. A free finger buffet will be available at the interval and this Aberdeen comedy events will be headlined by
Gus Tawse
from Snafu. Doors open from 7pm. For more information please visit www.whitehorseinn.co.uk
Breakneck Comedy
Breakneck Comedy
is a new stand up comedy club for Aberdeen and started at The Blue Lamp on Sunday 31 January 2010. Breakneck Comedy takes place every second Sunday with many top stand up comics performing live. Tickets are available at the door of The Blue Lamp. An open mic event takes place and more information can be found at the Breakneck Comedy website (TBA).
Comedy Capers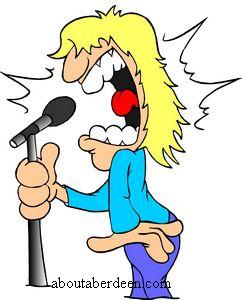 Comedy Capers is run by comedienne
Wendy Ivers
who hosts, organises and comperes events every Tuesday at Snafu. This weekly comedy events is called
Take the Mic - A Comedy Variety Night
and is held from 8:30pm to 11pm and latecomers are admitted. Doors open at 7:30pm and it costs only £2 or £3 to get admission. Club Snafu can be found at 1 Union Street, Aberdeen, AB11 5BU and their website is www.clubsnafu.com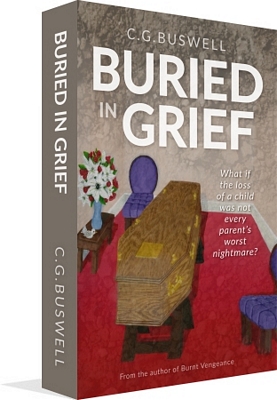 My new emotive, suspenseful Aberdeen crime novel is
Buried in Grief.
What if the loss of a child was not every parent's worst nightmare?
Hamish and Alison wake to some awful news from the police banging at their door, but what if their trauma was only just beginning?
Read how this couple cope with their grief through to a terrifying ending.
Available in Paperback or Kindle and other devices.
Read the Opening Chapter for Free.
Advertise Here from just £90.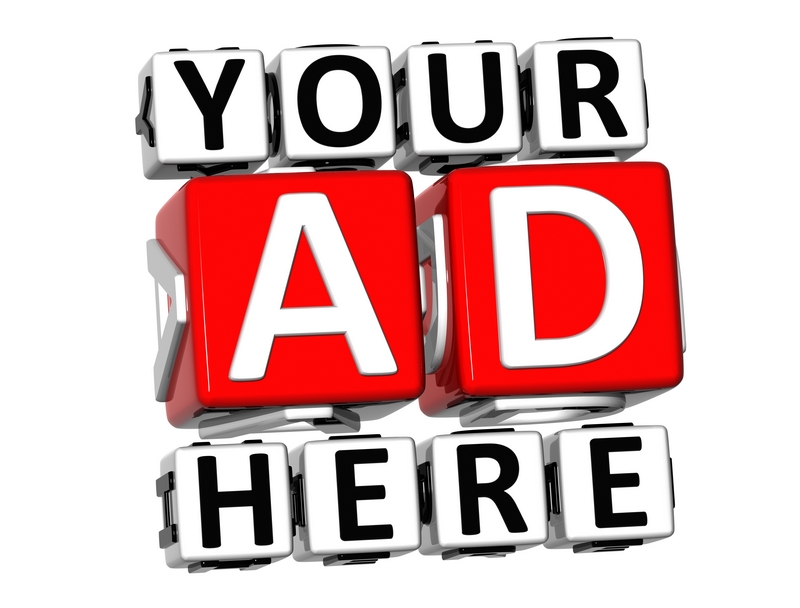 The comedy variety night is a shed load of belly laughs and each night is different from the last. Comedy-Capers brings a mix of new and experienced local comedians who perform stand up, silly sketches or comical poetry and take part in hilarious, 'Whose Line is it Anyway,' and, 'Mock the Week,' style improv games inspired by audience suggestions. So bring along your imaginations.
Each night is weaved together by resident comedian Wendy Ivers or a special guest from the UK comedy circuit. To find out more about Wendy Ivers, about forthcoming guest comperes and to access the comedy profiles of their local performers visit www.comedy-capers.co.uk where you can also find out about other comedy shows in and around Aberdeen.
Comedy-Capers encourage new comedians, performers and sketch groups and will support you or your group. If you would like to perform call Wendy on (01224) 492561 or register on the night
Past and future acts have included John McRuvie, Paddy Burns, Parrot, John Scott, Sarah Millican, Steffan Peddy, Wendy Jane Ivers, Kirsty Moss, Scott Forbes and Mark Webster.
Cafe Drummonds Belmont Street
Cafe Drummonds on Belmont Street host live comedy acts from some great Scottish comedians. As well as professional headline comedians from the UK club circuit there are high quality support acts. A promising newcomer is also given a wee spot and this often includes local Aberdonian comedy. More details to follow.
Together they bring you some great laughs, banter and a funny night out - you'll be laffin yir heed aff afore work on Monday mornin!
Latest Comedy Capers events
and who's on.
More Aberdonian humour
.
John McCruvie
.
Take The Mic Aberdeen Shows 2007
9 October - Take the Mic presents Patrick Rolink at Snafu in Union Street Aberdeen from 8:30pm (doors open at 7:30pm). Other comic acts will include Phil Geddes and new and established North East comedians performing stand up and taking part in hilarious improvisation games. Tickets cost £5 or £4 with a £2 discount for those with this week's comedy phrase.
16 Oct - Take the Mic presents Duncan Guthrie at Snafu in Union Street Aberdeen from 8:30pm (doors open at 7:30pm). Farmer comedian Duncan Guthrie is the special guest along with Montrosian comedy maestro Mr Scott Forbes. Tickets cost £5 or £4 with a £2 discount for those with this week's comedy phrase.
23 Oct - Take the Mic presents Carly Baker Snafu in Union Street Aberdeen from 8:30pm (doors open at 7:30pm). Host is Wendy Ivers. Tickets cost £5 or £4 with a £2 discount for those with this week's comedy phrase.
30 October - Take the Mic presents Kevin McMahon at Snafu in Union Street Aberdeen from 8:30pm (doors open at 7:30pm). Includes comic Phil Geddes and special guest star Kevin McMahon from Channel 4 Faking It. Tickets cost £5 or £4 with a £2 discount for those with this week's comedy phrase.
Take the Mic Comedy Capers shows at Snafu include hospitality entry to an after show party with music and bands till 1am.
Sat 27 October - Flash Mob Zombie Walk Down Union Street from 3pm. Organised by Jason Murphy from Comedy Capers. This test flash mob event in Aberdeen is hoped to attract about 100 people who will dress as a zombie and walk down Union Street. Those taking part will be given a guest pass to a Take the Mic event at club Snafu that can be used in November 2007.
Comedy Capers Aberdeen Shows 2006
Christmas Comedy at Snafu
The Comedy Capers Aberdeen Christmas Comedy Shows take place at Club Snafu, 1 Union Street, Aberdeen during 2006. Ticket prices are £5 or £6 and the doors open at 7pm with each show starting at 8pm and finishing at 10pm unless otherwise stated. Tickets are available at the
Aberdeen Box Office
or from www.clubsnafu.com
Friday 24th November - Live Stand Up Comedy at Snafu
Starring: Vince Atta MC – John McRuvie Support – Glen Maney & Carly Baker
Comedy Capers are pleased to announce another comedy coup - they have secured a headline appearance by a man who is following in the footsteps of Caroline Aherne, Peter Kay and Chris Addison by having been crowned City Life Comedian of the Year. Vince Atta (Manchester) is described as…'An unstoppable force, forging a brilliant rapport with the audience …like an intravenous shot of adrenaline' (Steve Bennett, Chortle) Vince will be supported by Glen Maney (London) and Carly Baker (Houston) and all acts will be effortlessly introduced by local legend and non stop gag merchant
John McCruvie
(Northsound2).
Vince Atta – Every subject he touches turns to gold. His high octane performances, stunning delivery & flawless array of impressions leave you short of breath. With a broad, wonderful spectrum of material ranging from students, Spanish horses in a kitchen, psychotic London ex-girlfriends, pointless racial pride & the advantages of an alcoholic mother, Atta brings an inspiring touch of pathos which demonstrates an unerring ability to turn experience into bullet proof comedy. His show 'Atta, Bowman & Hoo' was one of the few sell out shows in the 2005 Manchester Comedy Festival & included his hour long headline performance.
John McRuvie - Local legend, and Northsound2 DJ, performs cabaret comedy around the North East. He delivers carefully crafted gags alongside his unique perspective on local culture and popular songs. He has some fantastic stuff about his wife, the workers of Aberdeen and the music he listens to that everyone can relate to and should make an effort to hear. He is much funnier than you expect him to be both in person and as a live comedian; John is a cracking gag a minute act and warm and engaging compere.
Glen Maney - is a master of ceremonies, a sit-com writer and a comedian with over 500 gigs under his belt including a successful one man show at the Edinburgh Festival in 2002 titled "… the Meaning of Life, Love, Relationships and Lots of Sex", Glen who can tailor his stuff to suit the most sedate corporate gigs or the most mental stag parties is an old style comic who was tipped for success early in his career as "One of the funniest sets by an up and coming act I've seen" (Lee Mack, The Sketch Show)
Carly Baker - takes everyday life experiences and turns them into hilarious self depreciating stories that everyone can relate to and enjoy… She is a must see." (Scott White) 'Soccer Mom Gone bad,' Carly brings a devious perspective to the roles of wife and mother. A Midwestern girl from St.Louis, Missouri, Carly began her comedy career at the Laff Stop in Houston, and was soon opening for heavy hitters like Darrell Hammond, Ralphie May, and Adam Ferrara. She's reached the finals of several prestigious US comedy competitions and trained with Eddie Brill.
Friday 1st December - Live Stand Up Comedy at Snafu
Featuring –Greg McHugh MC –Vladimir McTavish Support – Susan Calman & Scott Forbes
Greg McHugh is a star on the Scottish Comedy Circuit. His originality comprising intricately woven stories based on everyday life combined with a fresh delivery has wide appeal. He possesses a rare energy which enables him to captivate his audience from beginning to end and his material includes elements of popular culture, observational anecdotes and views on the world at large yet he manages to keep it unique, compelling and more importantly very, very funny. Greg regularly headlines The Stand Comedy clubs in Edinburgh and Glasgow and has made a guest appearance on popular Live Floor Show where he 'had the audience laughing their sides off' (BBC).
Vladimir McTavish is a stunning professional in every sense of the word. Whether using his renowned skills as a top class compere or closing a multi-act bill as a first-rate headline act, Vladimir can adapt to any situation and let his quality shine through. He serves up a delightful feast of social observation and topical satire, seasoned with his caustic wit and presented via a platter of breakneck-pace patter. In addition to his headline appearances throughout Europe, Vladimir has appeared on a number of popular TV and radio shows including 'The Empire Laughs Back' (BBC1), the football game show 'We're On Our Way To Wembley' (ITV) 'Velvet Cabaret' (BBC Radio Scotland) and the 'Live Floor Show' (BBC Scotland). He is 'affable & abrasive, nothing short of superb' (Scotsman) and 'gleefully indulgent' (Guardian).
Susan Calman has proved herself a comedy force to be reckoned with. The 31 year old Glaswegian has risen rapidly through the comedy ranks. She recently hosted the Glasgow leg of the Funny Women national comedy tour and has become a regular compere and headline act at The Stand. Not to do things by halves, she is making her debut at the 2006 Glasgow International Comedy Festival with not one, but two shows – her solo show "Short Story" and collaboration "4 Men & A Little Lady."
'Scott Forbes is a find with a rapid-fire natural delivery that reminds me of a young Billy Connolly' (Evening Express). A natural observational & improvisational comic Scott is impressive considering his youth he speaks with energy, enthusiasm and intelligent satire about Ork's serving him in MacDonald's, life at home with his parents, suicide bombers, boy racers and about the fact people think he's a female from behind. The hippy haired gothic is a native of Montrose and though he shows no signs of growing a tail all that inbreeding and family conflict has made for a natural and flowing sense of humour. At only his second gig Scott reached the semi-final of the J20/Jongleurs Last Laugh Comedy Competition in 2004
Friday 8th December - Live Stand Up Comedy at Snafu
Headline – John Scott, MC – Sean Wilson, Support - Caroline Clifford & Ian Forbes John Scott - "A diamond in the rough" (The List), is an accomplished professional comedian based in Newcastle described by Edinburgh Evening News as "a grungy mix of Billy Connolly and Aragorn, a man who never hits a dry patch, always plays a blinder and turns an audience tearful with laughter." John started his comedy career in May 1999, and just two months later he was participating in his first fringe of the Edinburgh festival in "Stand up Scotland" - a showcase for the best new talent emerging on the Scottish circuit. Since that time he has gone on to complete five runs in Edinburgh, won the "Spike Milligan Award" for new talent 2003, worked as a sketch performer on numerous BBC TV pilots, and now headlines many clubs on the UK comedy circuit.
Sean Wilson is an old style comic who touches close to the bone with his tales about his wife, mother in law and other old people he knows. A lad from Aberdeenshire he also draws inspiration from farming and life around him and he has no shame in admitting that he's happy to steal gags that make him laugh because he wants to make others do the same. He's not a young lad or new to performing he's been entertaining folks in various guises for twenty years and his stand up persona is warm, cute, engaging and laden with laugh a minute gags
Caroline Clifford's stand up stands out; her audiences are required to keep up with intelligent material and stories accompanied by cartoons & visual aids (e.g. pictures of her ex girlfriend's new partners with shit all over their face). "Caroline Clifford was next on the stage, and quickly gripped the crowd with professional and imaginative set, complete with vendetta-fuelled cartoon strips." (Newbury Today) Caroline Clifford's made a name for herself in no time; she achieved final status in the Newbury and Amused Moose New Act Competitions and has been described as, "One of the best new comics to come along for a long time" (Logan Murray) Come and see her you'd be a fool not to.
Ian Fox's stuff is strongly topical; delivered in an engagingly low-key way that defuses much of the offence it could otherwise cause. And there's no doubt Fox knows how to write a gag, with brisk lines and memorable imagery – Womble-bumming, anyone? – combining well with an almost childish delight at saying the wrong thing. The show succeeds admirably in being smart, funny and entertaining without a whiff of smugness. In 2006 Ian received four star reviews for his Edinburgh show – The Butterfly Effect.
Friday 15th December - Live Stand Up Comedy at Snafu
Headline – David Kay, MC – Kevin Bridges, Support - Billy Kirkwood & Kevin McCallum
David Kay is an exceptional comic. Nowhere in the country, will you find anyone with such slow, quirky, unorthodox style, and such a unique blend of extra-ordinary observations and ultra-ordinary solutions. He is one of the most original, imaginative, surreal and - most importantly - downright funny comics currently performing in Scotland. The self-proclaimed and ironically monikered "Fireball" of Scottish comedy can demand immediate attention and concentration from the audience by walking on stage and doing no more than announcing "Hello Fans". David has been kept busy with live gigs headlining, compering and doing main support slots throughout Scotland and beyond. He is also involved in script writing and a number of TV & radio projects.
Kevin Bridges has a natural stage presence and sharp wit that earned him a place in The Sunday Heralds  'ones to watch 2005' feature and he is already making good on his promise of being the next big thing in Scottish comedy. A Young Gun Kevin Bridges performed his first comedy gig at the Stand in Glasgow on February 10th 2004, aged 17 years old. Since then he has rapidly climbed the Scottish comedy ladder with his stories and observations on life as seen by a young man growing up in Glasgow. "His confidence is astonishing, his patter is crude, natural, truthful and hilarious" (Sunday Herald) "The guy was brilliant, an exceptional young comedian. A superstar in the making" (One4review.com)
Billy Kirkwood can be something of a Glaswegian Peter Kay, delivering universal childhood nostalgia with punchy comic rhythms and a dynamic on-stage presence that sweeps all along with him. It's a powerhouse delivery that ensures his breezy set frequently hits comedy pay dirt. The material – which is usually ruder and cruder than Mr Kay at his most blue – could be beefed up a notch or two but this vivacious comic with the wild hair and cheeky glint in his eye is a natural, energetic performer, and that will get him a long way.
Kevin McCallum Kevin is quite new to comedy but has a cracking ten minute set that covers his hapless love life, pulling while drunk, dining out and loads of other stuff folks can relate to. He's a big fan of surreal comedy and anything everyone finds ridiculous. He also likes to ask the big questions in life like; why can you never get a decent banana soufflé when you want one? Is the planet not a globe but a rectangular prism? And why is the Polish taking over the world? Apart from that he just talks rubbish really.
Comedy Acts
Friday 22nd December - Live Stand Up Comedy at Snafu
Headline –Patrick Rolink, MC – Duncan Guthrie, Support - Mark Nelson & Quentin Reynolds
Patrick Rolink - "Is one of the funniest men I have ever seen on stage". Gina McKie, Radio Clyde, who has, "An awesome arsenal of satire and wit, delivered with pinpoint accuracy" (The Notice) Patrick Rolink started gigging in 2002, and has played virtually every comedy club in Scotland as well as many in England, and Ireland. In 2003 Patrick reached the national finals of the Channel 4 competition "So you think you're funny" at the Edinburgh Festival. Patrick has also worked on stage at the Scottish Royal Academy of Drama & Music, demonstrating that his brand of humour crosses all barriers.
Duncan Guthrie - The Clatt Farmer has turned stoicism into an art form" – (Evening Express 06) Aberdeenshire man Guthrie made his reputation in the farming world between 1985 and 1992 with a series of highly popular crop rotations and publication of his masterpieces Pigs Might Sxxt and Never Far from the Dung. He also built his own barn and cleared the blockage to his septic tank. Whilst a Farmer Guthrie became obsessed with, 'John Cravens Country File,' and was finally arrested, prosecuted & convicted & placed on the list of convicted Countryphiles with an order to stay at least 200 yards from Muck Spreaders. This understandably ended his farming career and he turned to comedy to make ends meet. Whether he knows it or not he is a comic genius who should definitely not go back to farming.
Mark Nelson – 2006 Scottish Comedian of the Year Mark Nelson proves his credentials from the get-go. He has the energy to invigorate even the most sluggish of rooms and knows enough to start with a proper joke and keep the ball rolling from then on. His exquisitely written material includes a few simple, blunt, and perfectly aimed barbs at celebrities the nastiness of which are disguised with his well-spoken delivery. His generic observations about shopping at Ikea, and a routine contrasting the lives of hip-hop stars with those of their fans are carefully thought out and his strong closing routine about ugly friends is so well put-together few would doubt that Mark has a healthy future.
Quentin Reynolds – is a strange, strange young man "…an odd Glaswegian Emo Phillips type character whose gags alone do the job". He soon wins the crowds affection with his clean material, hysterical tales and unorthodox views and his youthful energy, likeable stage persona, and excellent material has won him many fans and excellent reviews. He also has a host of TV and radio writing credits to his name and has worked on Chewin the Fat, The Karen Dunbar Show and loads of BBC radio shows.
For more information enquiries, open spots and ticket reservations contact Wendy at her website www.comedy-capers.co.uk or by telephone on (01224) 492561 or mobile tel:07835 648391.
Christmas Night Out At Snafu
Take the Mic (£2) is a comedy variety night with loads of acts & a professional MC every Tuesday. The Comedy Capers Live Stand Up Comedy Nights (£6/5) feature a full line up of professional acts & are confirmed for Fri Nov 24th & Friday Dec 1st, 8th, 15th & 22nd see www.comedy-capers.co.uk for acts biographies To reserve tickets for Fridays call 01224492561 or buy online or in person at
Aberdeen Box Office
Club Snafu can also provide you with a comedian and or an entertainer for your event call 01224492561 to discuss.