Home
>
Aberdeen Information
>
Towns Cities Called Aberdeen In World
Towns Cities Called Aberdeen In World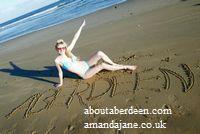 Details and information about Aberdeen in Scotland and the other 33 places, towns and cities called Aberdeen in the World.
This website is dedicated to the City of Aberdeen in the County of Aberdeenshire which is in the area of Grampian in the North East of Scotland. Visit the
Home Page
for more information about the City which is affectionally named the Granite City.
It is the third largest City in Scotland with a population of over 213,000. The main industry in Aberdeenshire is still fishing, though in later years oil has been a huge source of income. More American interest of late has been from Donald Trump who is planning a golf course and centre in Balmedie, on the outskirts of Aberdeen City.
Follow us on:
Instagram
,
Twitter
and
Facebook
.
Contact Me
.
My new novel: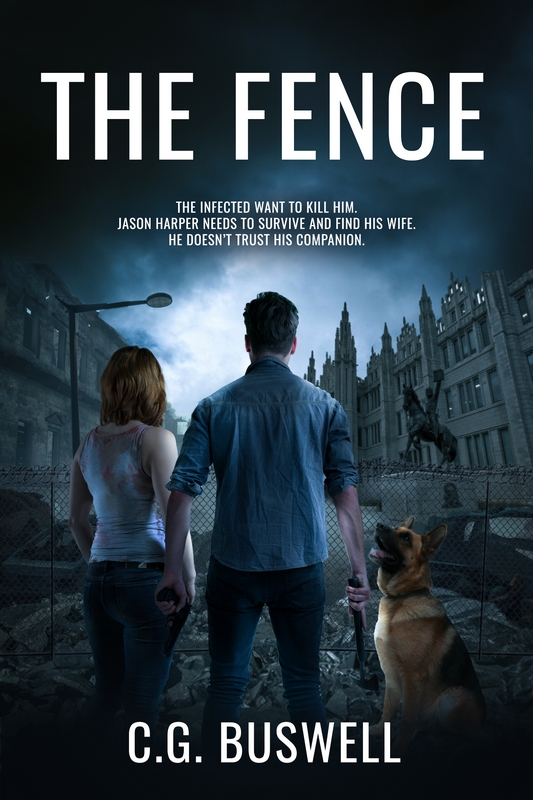 The Aberdeen skies are under attack from an enemy jet. It is spilling a strange yellow smoke. Minutes later, people start killing each other.
Former Royal Air Force Regiment Gunner Jason Harper witnesses this and then his wife, Pippa, telephones him, shouting that she needs him. They then get cut off. He sets straight out, unprepared for the nightmare that unfolds during his journey. Everyone seems to want to kill him.
Along the way, he pairs up with fellow survivor Imogen. But she enjoys killing the living dead far too much. Will she kill Jason in her blood thirst? Or will she hinder his journey through this zombie filled dystopian landscape to find his pregnant wife?
The Fence is the first in this series of post-apocalyptic military survival thrillers from the torturous mind of local horror and science fiction novel writer C.G. Buswell.
Download Now.
Buy the Paperback.
Aberdeen has two rivers - the Dee and the Don and the North East is on the bay of the North Sea. Aberdeen has a large harbour and many villages and towns around Aberdeenshire have their own fishing ports.
There are some stunning buildings in Aberdeen City, made by the local granite and built by famous architects Archibald Simpson and John Smith. These include the
Music Hall
on Union Street and the
Kirk Of St Nicholas Aberdeen
.
The information below is about the other 31 places called Aberdeen:
Aberdeen New Jersey
Aberdeen in New Jersey (NJ) is the oldest Aberdeen outside of Scotland. It was established in 1685. Aberdeen is a township in Monmouth County in the New York metro area with a population of over 17,500.
The name was given by Quakers and Presbyterians who fled Scotland to avoid religious persecution in the 1860s. Those who settled in Aberdeen New Jersey developed into the Lenni Lenape Native Americans and an agricultural society was created.
Aberdeen Harbour Hong Kong
Aberdeen Harbour is situated at the south side of the Island of Hong Kong. Aberdeen Harbour was named after the original Aberdeen by nostalgic Scots who colonised Hong Kong - it is thought by or after Lord Aberdeen of Haddo. It is often visited by tourists and well known for the boat people who live in the harbour. There are many floating seafood restaurants in the harbour, eg the Jumbo Floating Restaurant.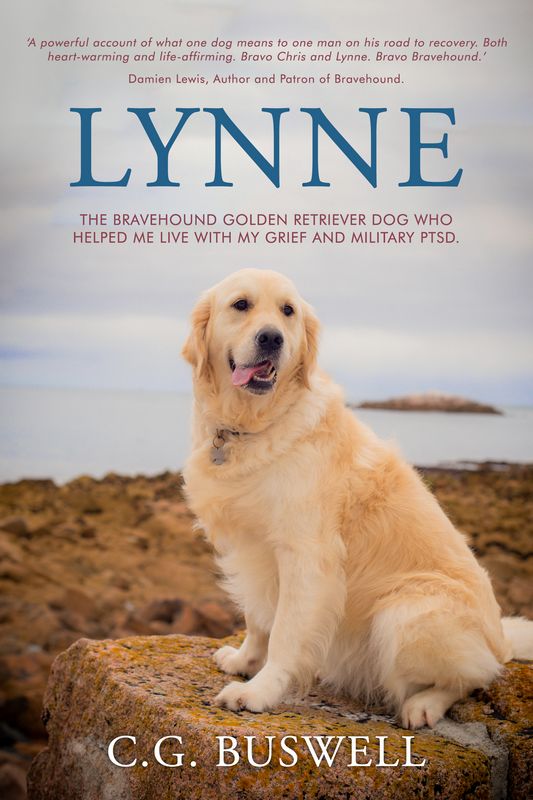 Have you seen my beautiful golden retriever Lynne out and about in Aberdeen? Ask her for a high-five! She's a Bravehound PTSD assistance dog, so we'll often be in shops, restaurants, and the cinema together.
We've written a book where I talk about growing up in Aberdeen and then joining the army to be a medic and nurse, and developing military Post Traumatic Stress Disorder.
I also talk about losing my son to suicide and the therapy I have had at Royal Cornhill Hospital and grief support groups in Aberdeen.
The author, Damien Lewis, said of Lynne:
"A powerful account of what one dog means to one man on his road to recovery. Both heart-warming and life-affirming. Bravo Chris and Lynne. Bravo Bravehound."
Download
.
Buy the paperback
.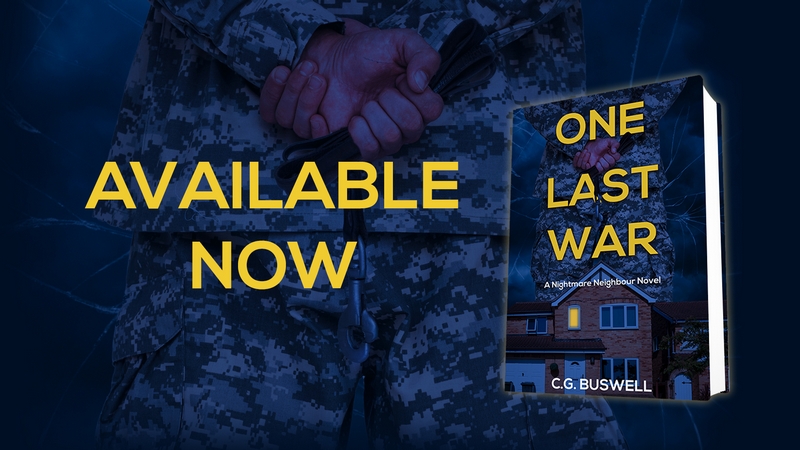 An army veteran moves his family back to his Aberdeenshire home, but his nightmare neighbour starts a battle of wits with him. Who will win this One Last War?
Buy this latest novel by local author C.G. Buswell on
Kindle
or
Paperback
.
Advertise Here from just £90.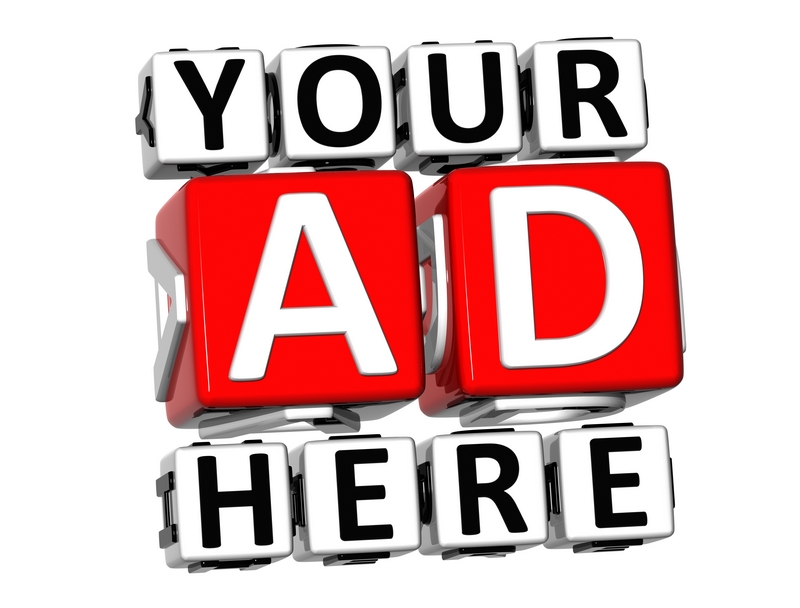 Aberdeen South Africa
The town of Aberdeen can be found in South Africa in the Camdeboo Mountains. It is famed for its stunning examples of Victorian architecture and is an architectural conservation area of the Karoo. It was named by Reverend Andrew Murray from Scotland.
Aberdeen Maryland United States of America
Aberdeen, Harford County in Maryland, USA was named by its first train stationmaster Mr Winston. It has a population of over 14,000. The U.S. Army's Aberdeen Proving Ground (APG) is located here. It was established by an Act of Congress and came into operation in January 1918. APG is headquarters of the United States Army Test and Evaluation Command (TECOM) and uses over 72,500 acres in Harford County.
Aberdeen South Dakota
Aberdeen South Dakota in the county seat of Brown County, USA, was founded in 1880. It now has a population of over 25,000. It has many attractions which include Wylie Park and Zoo and Storybook Land which is a bit similar to Storybook Glen.
The author Frank L. Baum was born in Aberdeen, South Dakota. He wrote The Wonderful Wizard of Oz.
Aberdeen Mississippi
Aberdeen City in the Monroe County of the State of Mississippi in the USA has a population of about 6500. It is located on the banks of the Tombigbee River and was a busy port, especially in the trade of cotton. It was originally named Dundee. Many of the buildings, especially the antebellum homes, are the National Register of Historic Places. The most famous building is The Magnolias which dates back to 1850.
Aberdeen Washington
Aberdeen Washington in Grays Harbor County, Washington State, USA was founded by early settler Samuel Benn in 1884. It now has a population of over 16,500. It has two nicknames: The Gateway to the Olympic Peninsula and The Birthplace of Grunge. The later got its name from Kurt Cobain who was born here. Kurt Cobain was the singer, songwriter and guitarist of the Seattle grunge band Nirvana. The American musician's punk rock and heavy metal band The Melvins were also born in Aberdeen. Other famous Washington Aberdonians include the painter Robert Motherwell, Nobel award winning physicist Douglas Osheroff, artist Elton Bennett, Pittsburgh Steelers player Mark Bruner, photographer Lee Friedlander, choreographer Trisha Brown, novelist Robert Cantwell, professional wrestler "American Dragon" Bryan Danielson and software engineers Peter Norton and Jeff Burlingame.
Aberdeen Washington has a reproduction of the tall ship Lady Washington which was used by the explorer Captain Robert Gray. Its homeport was in Aberdeen.
Aberdeen North Carolina
The town of Aberdeen in Moore County, North Carolina, USA has a population of over 3,500. It was originally named Blue's Crossing but was renamed by Scottish emigrants in the 1700s. The famous Pinehurst Golf Course is only 2 miles away.
Aberdeen Ohio
Aberdeen village in Brown County, Ohio, USA has a population of over 1,600. It was founded in 1816 on the north shore of the Ohio River from a ferry port. It was once the equivalent of the Scottish Gretna Green for America.
Aberdeen California America
Aberdeen in the state of California in the United States of America (USA) was once a railroad halt.
Aberdeen Arkansas
Aberdeen, Arkansas was destroyed during the American Civil War.
Aberdeen Florida
Aberdeen in Palm Beach County, Florida, USA.
Aberdeen Montana
Aberdeen, Montana was home to the ranching Gibb family from the North-East of Scotland.
Aberdeen Idaho
Aberdeen City in Bingham County, Idaho has a population of over 2000 and sits on the world's largest aquifer.
Aberdeen West Virginia
Aberdeen is a community in Lewis County, West Virginia, USA.
Aberdeen Kentucky
Aberdeen in Kentucky was named by a passing Scots tramp (called hobo in America).
Aberdeen Indiana
Aberdeen, Indiana was famous for the Gillespie Muzzleloader. George Gillespie (circa 1860) was a gunsmith who built the regionally know "Ole Gillespie Muzzle loader rifle". His great, great grandson has traced the family history and has documented that George's father, Robert, was a surgeon trained in Edinburgh. He settled near Rising Sun, Indiana and founded the town of Aberdeen, named after his hometown in Scotland. George built the guns on the family homestead near Aberdeen.
Aberdeen New South Wales
Aberdeen New South Wales is a small town in the upper Hunter Valley region of New South Wales in Australia.
Aberdeen Western New Brunswick Canada
The Parish of Aberdeen in Western New Brunswick, Canada is on the Southwest Miramichi River in Carleton County. It has a population of just over 1000 people.
Aberdeen Grey County Ontario
Aberdeen in Grey County in Ontario, Canada is an historical Canadian village.
Aberdeen Prescott and Russell County Ontario
The third Aberdeen in Canada is Aberdeen in Prescott and Russell County, Ontario. It was created in 1800 from a portion of Glengarry County and later merged with Russell County to form Prescott and Russell United Counties.
Aberdeen Saskatchewan Canada
The fourth Aberdeen in Canada is located in Saskatchewan with a population of over 500. Aberdeen Saskatchewan was named by James Mowat from Fraserburgh.
Aberdeen Cape Breton
Aberdeen, Cape Breton in Canada was named by Lord Aberdeen the Governor General.
Aberdeen Thompson-Nicola Regional District in British Columbia
Aberdeen in Thompson-Nicola Regional District in British Columbia is a neighbourhood in southern Kamloops. It is bordered by Highways 5A and 1.
Aberdeen Centre
Aberdeen Centre is a shopping centre in Richmond, British Columbia, in the Golden Village district on Hazelbridge Way. It was named after the Aberdeen Harbour of Hong Kong.
Aberdeen New South Wales Australia
Aberdeen in New South Wales, Australia can be found 267km North of Sydney. between Scone and Muswellbrook. This Highway town of Aberdeen is in New England and was developed on the site of the Upper Hunter River ford which was used by early 19th century pioneer settlers. The area is noted for its world famous Scone thoroughbred studs and is home of the Blue Kelpie, the Australia sheepdog.
25 of the Aberdeens in the world were named by people from the North-East of Scotland.
There are other Aberdeen's in the world such as
Aberdeen Jamaica
Aberdeen Bay Nunavut
Aberdeen Lake Nunavut
Aberdeen Massachusetts
Aberdeen Pennsylvania
Aberdeen Texas
Aberdeen Georgia
Aberdeen South Andaman Island's harbour is called Haddo Docks
Aberdeen Nova Scotia
I will research and write some more about these Aberdeens soon.
In 2002 Scottish Aberdonian Fred Bull, a retired art teacher, set out to visit the 34 existing Aberdeens of the world. So far he has visited 28. He travelled over 95,400 miles in 16 weeks in his journey.