Home
>
Famous Aberdonians
>
Thomas Blake Glover - The Scottish Samurai
Thomas Blake Glover - The Scottish Samurai
Biography of the Famous Fraserburgh and Aberdeen man who moved to Japan invented and helped the Samurai to overthrow their military leader, the Shogun. Thomas Blake Glover built warships for the Japanese, developed the company Mitsubishi and was awarded the Order of the Rising Sun. Thomas Glover became known as The Scottish Samurai
Statue of Thomas Blake Glover in Glover garden in Nagasaki city.
Thomas Blake Glover
was born in Fraserburgh on the 6th of June 1838. For the first six years of his life he lived at number 15 Commerce Street in Fraserburgh. His father was the chief coastguard in Fraserburgh, he was English and his mother was A Scot from Fordyce, Banffshire. His father was formerly an Officer in the Royal Navy. Thomas Blake Glover had 6 brothers and a sister. The house no longer remains because it was destroyed after a bombing by the German Luftwaffe Air Force during World War 2.
In 1851 the family moved to a Victorian Home in Bridge of Don in Aberdeen. They lived at 79 Balgownie Road.
Follow us on:
Instagram
,
Twitter
and
Facebook
.
Contact Me
.
My new novel: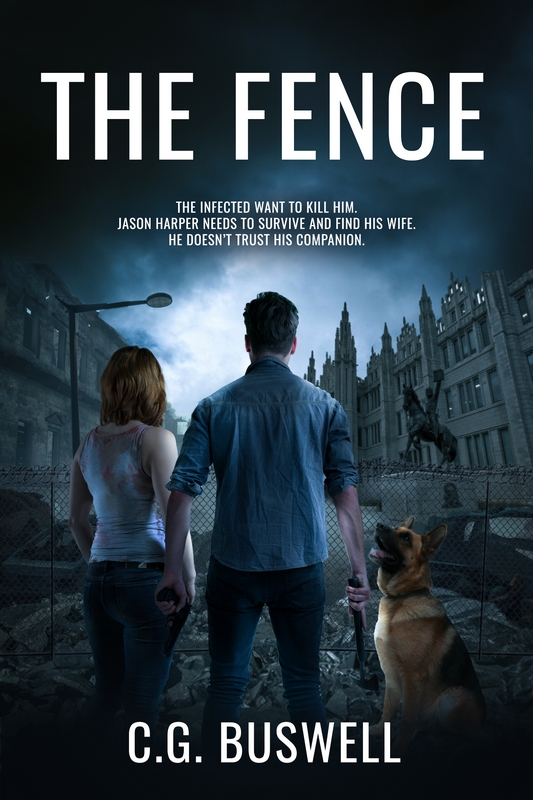 The Aberdeen skies are under attack from an enemy jet. It is spilling a strange yellow smoke. Minutes later, people start killing each other.
Former Royal Air Force Regiment Gunner Jason Harper witnesses this and then his wife, Pippa, telephones him, shouting that she needs him. They then get cut off. He sets straight out, unprepared for the nightmare that unfolds during his journey. Everyone seems to want to kill him.
Along the way, he pairs up with fellow survivor Imogen. But she enjoys killing the living dead far too much. Will she kill Jason in her blood thirst? Or will she hinder his journey through this zombie filled dystopian landscape to find his pregnant wife?
The Fence is the first in this series of post-apocalyptic military survival thrillers from the torturous mind of local horror and science fiction novel writer C.G. Buswell.
Download Now.
Buy the Paperback.
Thomas Blake Glover - Japan
Upon leaving school Thomas Blake Glover started work for a trading company and was soon travelling the World, becoming a successful trader in weapons and ships. His travels took him to Japan with one of his brothers when they both worked for the tea merchant Jardine, Matheson & Co. during the late 1850s and early 1860s. In 1861 Thomas Glover formed his own trading company. He lived in Nagasaki where in 1863 he built a house on the Minami Yamate hillside which overlooks Nagasaki Harbour. This still remains as the oldest Western style building in Japan. Over 2 million people visit it each year. It is known as Glover House and boasts a stunning garden. It is Japan's top tourist attraction.
Scottish Samurai
During his time in Japan Thomas Glover achieved a great deal. He helped the Samurai to overthrow their military leader, the Shogun. This action helped to restore The Emperor to his throne. This earned Glover the nicknames The Broch Samurai and The Scottish Samurai.
Thomas Blake Glover - Mitsubishi
Thomas Glover was also a key part in the industrialisation of Japan. After commissioning three warships to be built at Aberdeen shipyards (including the Jho Sho Maru which was their first iron-clad warship) for the Japanese Navy he formed his own shipbuilding company. This developed into the company Mitsubishi after his bankruptcy in 1870. He remained in the company as a Consultant. He also introduced the first trains to Japan and the first mechanised coal mine. He owned the Takashima Coal Mine and helped found the Kirin Beer Company.
Along with other foreign residents they built and funded the Trinity Episcopal Cathedral at the Minami Yamate hillside in 1862.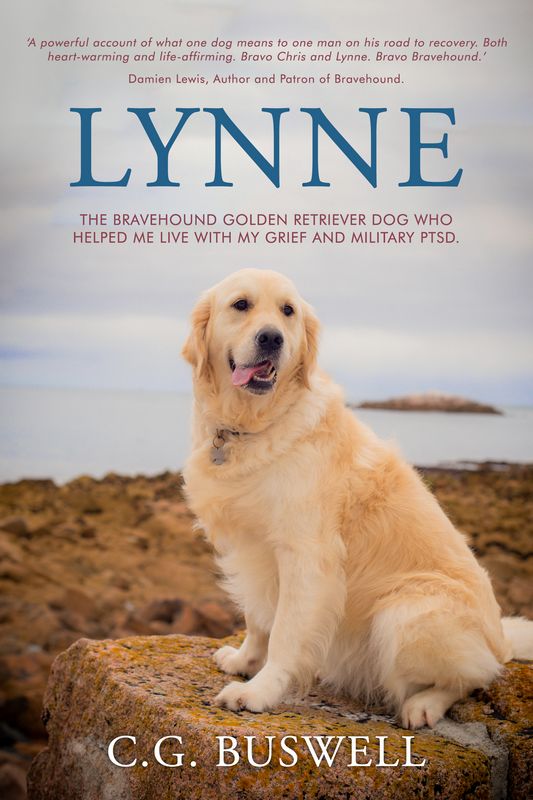 Have you seen my beautiful golden retriever Lynne out and about in Aberdeen? Ask her for a high-five! She's a Bravehound PTSD assistance dog, so we'll often be in shops, restaurants, and the cinema together.
We've written a book where I talk about growing up in Aberdeen and then joining the army to be a medic and nurse, and developing military Post Traumatic Stress Disorder.
I also talk about losing my son to suicide and the therapy I have had at Royal Cornhill Hospital and grief support groups in Aberdeen.
The author, Damien Lewis, said of Lynne:
"A powerful account of what one dog means to one man on his road to recovery. Both heart-warming and life-affirming. Bravo Chris and Lynne. Bravo Bravehound."
Download
.
Buy the paperback
.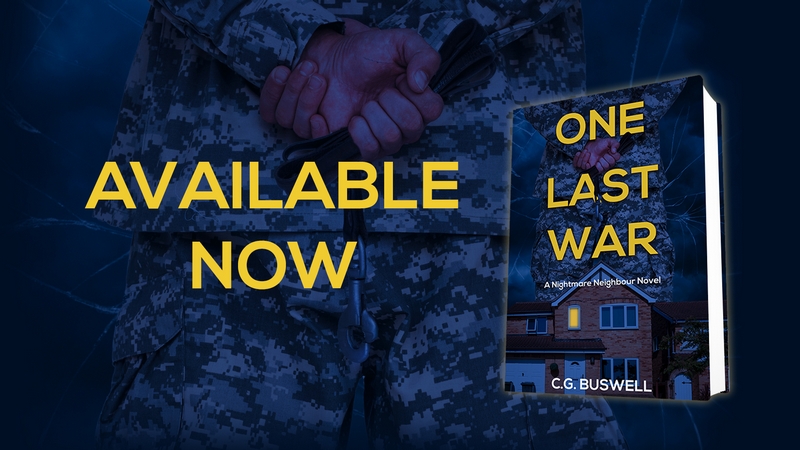 An army veteran moves his family back to his Aberdeenshire home, but his nightmare neighbour starts a battle of wits with him. Who will win this One Last War?
Buy this latest novel by local author C.G. Buswell on
Kindle
or
Paperback
.
Advertise Here from just £70.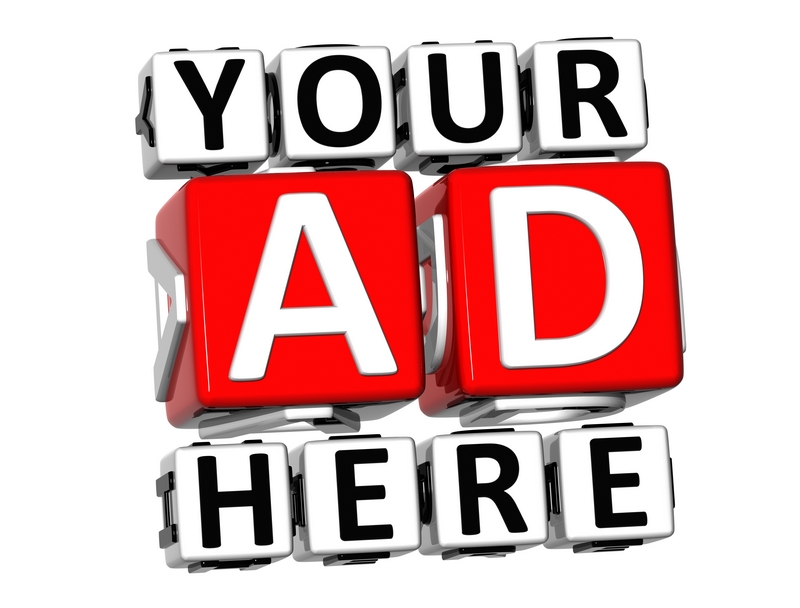 Madame Butterfly
Thomas Blake Glover married Tsura, the daughter of a Samurai, in 1867. The couple are thought to have inspired John Luther Long to write the story that Puccini later based the Opera Madame Butterfly based on. Tsura often wore a butterfly emblem on her clothes. They had two children called Hana and Tomisaburo, who was nicknamed Tommy by his father.
Read more information about Madame Butterfly
.
He was the first non Japanese citizen to be awarded the Order of the Rising Sun, one of the highest honours of the Country.
Thomas Blake Glover died on the 13th December 1911. He was 73 years old.
Thomas Blake Glover Scholarship
There is a yearly award called the Thomas Blake Glover Scholarship which goes to a Nagasaki University student one year and a Fraserburgh student the next year. Each student has the opportunity to visit the other Country to give them a taste of the culture and hospitality of Nagasaki and Fraserburgh.
Author and Professor of Creative Writing at Aberdeen University, Alan Spence, has written a book called The Pure Land which is a fictionalised and factual account of the life of Thomas Blake Glover, The Broch Scottish Samurai. Chapters include his life story in Fraserburgh and Aberdeen and then continue with his adventures in Japan. The book can be ordered from
Amazon
and free delivery is available. Alan Spence was Scottish writer of the year in 1995.
More famous Scot's
.
Cyrus Glover
During Homecoming Scotland 2009 the great, great, great grandson of Thomas Glover, Cyrus Glover, visited Scotland from Arizona. Cyrus Glover attended the Aberdeen Highland Games and visited the Scottish Parliament.
Glover House
Glover House
, the family home of Thomas Blake Glover who was nicknamed the Scottish Samurai, and a fine example of a Scottish Victorian House used to be open each summer and at certain times throughout the year. It is now shut to the public.
The Last Explorers
On Thursday 15 December 2011 the life of Thomas Blake Glover was broadcast on BBC One in the TV programme The Last Explorers by Neil Oliver.
Scottish Samurai Parade
To celebrate the one hundredth anniversary of the death of Thomas Blake Glover Aberdeen held a
Scottish Samurai Parade
to mark his life achievements. This Scottish Samurai Parade took place at the Bridge of Don, the area of Glover House, on Saturday 17 September 2011. Primary School children, Secondary School children and students dressed in traditional Japanese costumes which ranged from Geisha girls, warriors and even dragons. They were helped with many rehearsals from Theatre Modo from Glasgow and the children re-enacted scenes from the life of Thomas Blake Glover. Other events that took place at the Bridge of Don Aberdeen, including at Gordon Barracks, included Japanese culture such as Kendo displays and a fireworks display.