Home
>
Authors From Aberdeen
>
Stuart MacBride
Stuart MacBride
Aberdeen Crime Author Stuart MacBride books and biography and cheapest price for his books such as Flesh House, Dying Light and Cold Granite with free delivery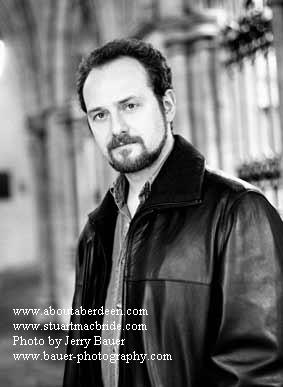 Stuart MacBride
is the bearded crime writer from Aberdeen who now lives in Oldmeldrum rural Aberdeenshire where he grows potatoes. He also writes some fantastic crime thrillers! His first book, Cold Granite, was published in 2005 and since then he has continued the characters in a further two books. Stuart MacBride was signed up to a three book deal with publishers HarperCollins to write thrillers based in Aberdeen. He used to work in IT and is married to Fiona.
(Photo of Stuart MacBride by Jerry Bauer).
Follow us on:
Instagram
,
Twitter
and
Facebook
.
Contact Me
.
My new novel: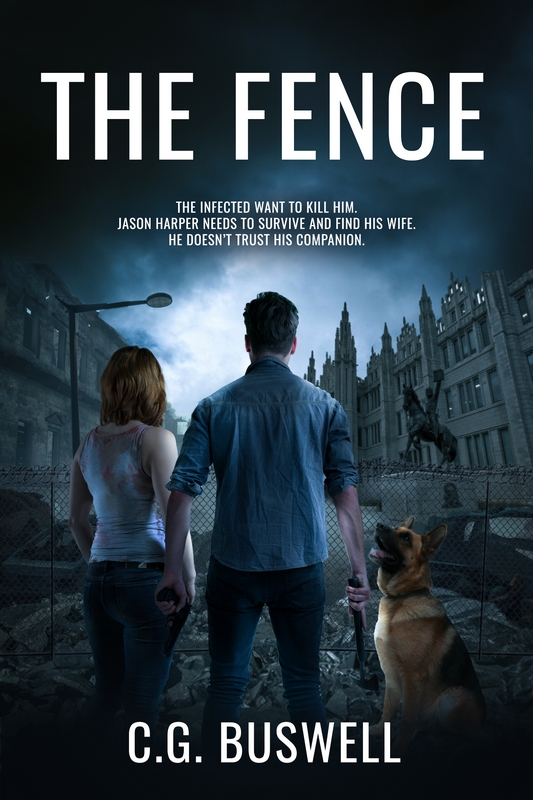 The Aberdeen skies are under attack from an enemy jet. It is spilling a strange yellow smoke. Minutes later, people start killing each other.
Former Royal Air Force Regiment Gunner Jason Harper witnesses this and then his wife, Pippa, telephones him, shouting that she needs him. They then get cut off. He sets straight out, unprepared for the nightmare that unfolds during his journey. Everyone seems to want to kill him.
Along the way, he pairs up with fellow survivor Imogen. But she enjoys killing the living dead far too much. Will she kill Jason in her blood thirst? Or will she hinder his journey through this zombie filled dystopian landscape to find his pregnant wife?
The Fence is the first in this series of post-apocalyptic military survival thrillers from the torturous mind of local horror and science fiction novel writer C.G. Buswell.
Download Now.
Buy the Paperback.
Million for a Morgue
The
Million for a Morgue
campaign started in the autumn of 2012 to help the University of Dundee raise £1 million to build a world leading forensic centre and morgue. To raise awareness the University of Dundee sought the help of leading crime writers which included Stuart MacBride. The author authors helping the Million for a Morgue campaign are Lee Child, Jeffrey Deaver, Jeff Lindsay, Val McDermid, Tess Gerritsen, Peter James, Kathy Reichs, Mark Billingham and Harlan Coben. The Centre specialises in human identification, forensic anthropology, cranio-facial reconstruction and the study of the human body.
For each £1 donated by voters the author will get one vote towards the prize of having this Dundee morgue named after them. For more information visit
www.millionforamorgue.com
Logan McRae
The Hero of the books Cold Granite, Dying Light and Broken Skin is Detective Sergeant Logan McRae. In his first book, Stuart MacBride, sets the hero status of his main character early on in the first chapter by flashing back to his being stabbed in the stomach when arresting a murder suspect who gets killed in the struggle. McRae nearly dies but recovers over time, earning him the nickname Lazarus or Laz. Readers do not get to read first hand about this event but through memories and narratives with other characters.
Like all good heroes Logan McRae has a huge wound to testify to his heroic actions. Unfortunately it has left him with an ongoing medical problem which hinders his ability to run after criminals and cope with his job. But like all true heroes Logan McRae overcomes these difficulties and provides the reader with a gritty and often harrowing account of the hidden underworld and villainous activities in Aberdeen City and the surrounding Shire. Readers expecting a Sunday night type of TV crime drama should close their books now. Stuart MacBride is not a sensitive writer - he is raw and realistic and this is what makes his books unique. He brings the real Aberdeen, real villains and their nasty ways and the work of Grampian Police to the reader. Along the way he does his bit for Aberdeen tourism by describing places of interest such as the Duthie Park, Hazlehead Park, Westhill, Aberdeen Beach, Cults, Pittodrie, The Castlegate, etc.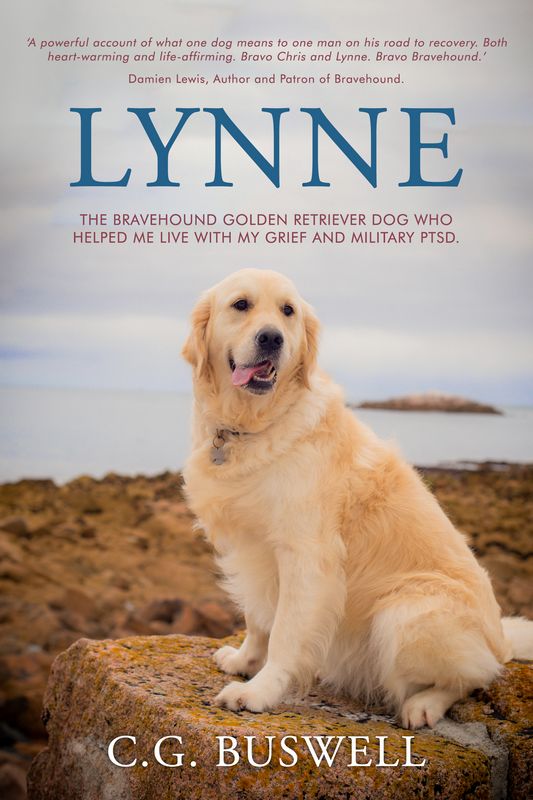 Have you seen my beautiful golden retriever Lynne out and about in Aberdeen? Ask her for a high-five! She's a Bravehound PTSD assistance dog, so we'll often be in shops, restaurants, and the cinema together.
We've written a book where I talk about growing up in Aberdeen and then joining the army to be a medic and nurse, and developing military Post Traumatic Stress Disorder.
I also talk about losing my son to suicide and the therapy I have had at Royal Cornhill Hospital and grief support groups in Aberdeen.
The author, Damien Lewis, said of Lynne:
"A powerful account of what one dog means to one man on his road to recovery. Both heart-warming and life-affirming. Bravo Chris and Lynne. Bravo Bravehound."
Download
.
Buy the paperback
.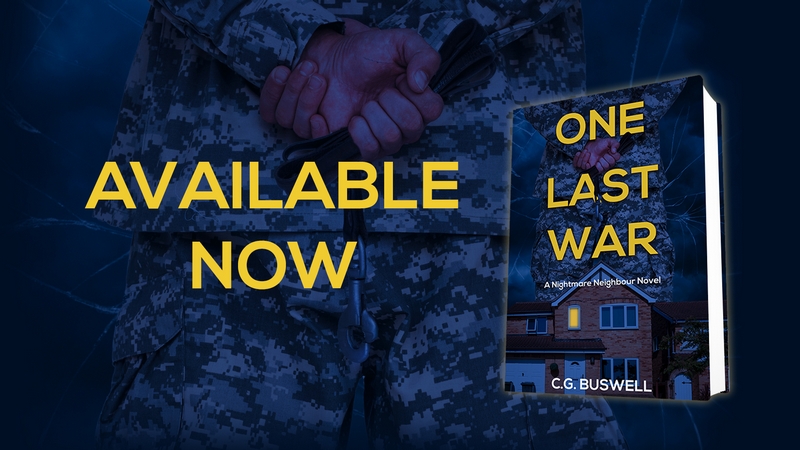 An army veteran moves his family back to his Aberdeenshire home, but his nightmare neighbour starts a battle of wits with him. Who will win this One Last War?
Buy this latest novel by local author C.G. Buswell on
Kindle
or
Paperback
.
Advertise Here from just £90.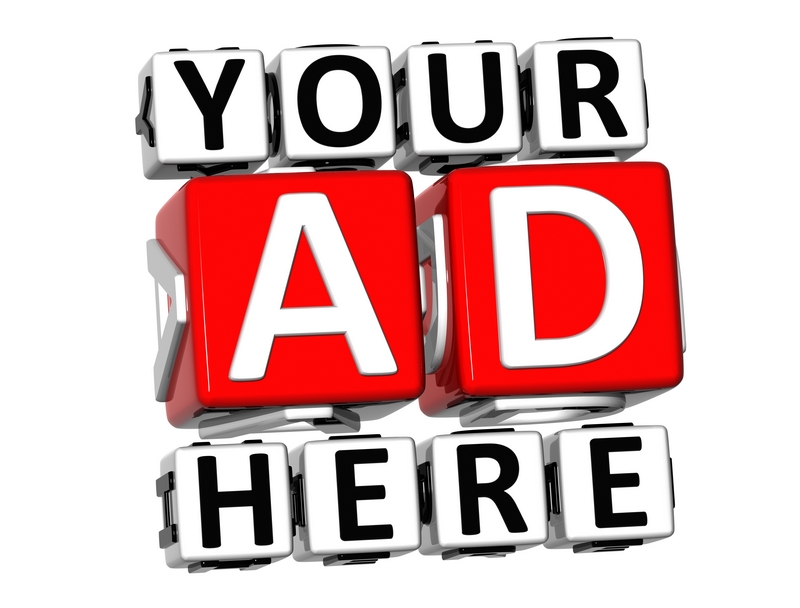 WPC Jackie Watson
We live amongst child murderers, rapists, an active red light district, drug dealers, pimps, prostitutes and paedophiles. Throw in a bit of alcoholism, wife beating, lunacy, anti-social behaviour and detection then you have a typical Stuart MacBride book. Not that each novel reads the same - the characters grow on you and feel like new friends who you learn more about each time you meet. You can feel their joys, disappointments, anger and every other raw emotion. When Logan McRae looks down the barrel of a gun you can feel his fear. As it is pointed at his girlfriend WPC Jackie Watson you can feel his dread and want her to survive because you want Logan McRae to experience some joy in his life and for their relationship to last. Which she does of course, after all this is the Police Constable nicknamed The Ball Breaker! She is made of harder stuff than his last girlfriend whom they both still work with as each murder victim if found. She is Isobel MacAlister the Chief Pathologist who carries out the post mortems of the murder victims that Logan McRae keeps finding.
Colin Miller
Life is never easy for our DS because this past relationship is complicated even more as she is now dating his new best friend Colin Miller. He is a hot shot Glaswegian reporter who had to flee to Aberdeen after writing a major article about criminals. He now works for the Press and Journal and Evening Express newspapers and feeds off his girlfriend and new best friend for stories, until his past comes back to haunt him.
So nothing is easy for any of the main characters and far from being a one book wonder, Stuart MacBride has shown us that he has carefully thought out his characters, each plot and sub plots. We can enjoy many more novels featuring Logan McRae, Jackie "The Ball Breaker" Watson, Isobel and Colin Miller.
As each book is published we learn more about other characters like dog and sweetie loving Detective Inspector Insch and DI Steel who loves to have brief relationships with the Policemen's wives. DI Steel heads the screw up squad of police that have made blunders or are has beens. Sadly our hero is destined for the screw up squad and works hard to get back onto Insch's team. Can he recover his career?
Comparisons have already been made by some critics to the television series Taggart and the books of Rebus by Ian Rankin which are set in Edinburgh, the capital of Scotland, whilst others feel the author is a crime writer of a new genre. Whatever your opinions all Aberdonians agree on one thing - when are the books of Stuart MacBride and the adventurers of Logan McRae going to be made into a crime thriller TV series?
Books By Stuart MacBride
Each year since 2005 Stuart MacBride brings more sunshine to the Granite City and delights Aberdonians on a dreich day by bringing out a new hardcover novel about the latest case of Logan McRae. Each has also been released on talking book CD read by actors like Scotsmen John Sessions and Kenny Blyth. The books by Stuart MacBride are listed below, with a brief synopsis:
Dark Blood
Dark Blood
was published on 28 April 2010 and is another DCI Logan McRae novel. Dark Blood is about a sex offender who moves to Aberdeen from another part of Scotland and tells the story of how Grampian Police deal with problems such as the public reaction to having a sex offender living close by.
Stuart MacBride had a novel way of advertising his book trailer for Dark Blood. He invited Aberdonians to come to Victoria Park in Aberdeen and act as the part of an angry mob for his ad video. They were asked to dress in winter clothes, carry placards and look angry. Lee Carr, the assistant manager of Waterstone's bookshop, acted as the villain for the short film. The DVD appears online at youtube and at online bookshop websites.
Buy Now.
Flesh House
Flesh House
was published in May 2008 and was launched in Aberdeen at Waterstone's in Union Bridge, Aberdeen on Wednesday 30 April 2008. Flesh House continues the story of Aberdeen Detective Logan McRae. The Flesher is a serial killer who butchered his victims throughout the UK. He was caught by Grampian Police and imprisoned in Peterhead Prison. The Flesher, Ken Wiseman, was released seven years ago on appeal. But now a container full of joints of human meat has been found at Aberdeen Harbour. The hunt is on for the killer, Ken Wiseman is on the run, bent on revenge and DS Logan McRae has to work with Chief Constable Mark Faulds from Birmingham who was on the original investigation team. Can the Flesher be caught before the body count increases?
Buy Flesh House
with free delivery available.
Broken Skin
Broken Skin is the third book written by Stuart MacBride and will again feature Logan McRae. It will be published in hard back on the 8 May 2007. It is set in winter, a season that MacBride likes to write about. Aberdeen is a dreich City, but it does not always rain - sometimes it snows! This hampered the first investigation we read about when Logan and his team had to investigate Roadkill and the disappearance of children whose mutilated bodies were found in the City.
This time he has to find an adult rapist who tortures his women. WPC Watson acts as bait to lure out the Aberdeen rapist and Logan cannot be there to protect her, he is investigating the bloody corpse of an unknown male that was dumped at the Foresterhill A&E department. The victim is soon identified thanks to the detection work of Logan who find that the suspect starred in bondage films. He has to enter the seedy world of Aberdeen's S&M scene and investigate the Aberdeen bondage community.
Meanwhile the star striker of Aberdeen Football Club has been arrested under suspicion of being the Aberdeen rapist. But he is released because he has an alibi for each sex attack. Will Aberdeen women and WPC Watson be safe on the streets with his release?
Buy Broken Skin
with free delivery available.
Dying Light
Dying Light was the much anticipated second novel of Stuart MacBride to feature DS Logan McRae and did not disappoint his many readers. It was published on the 2 May 2006 in hardback. The paperback edition was published on 2 January 2007. The pace of writing remained fast, the characters believable and the plot intense. If anything the depth of the characters grew. DI Steel is more thoughtful to her fellow officers though still hides behind a veener of hardness. In contrast McRae still feels empathy with the victims and still tries to understand the emotions and motives of the murderers he encounters and in Dying Light he meets and captures a few. Even though the violence goes up a few notches in Dying Light McRae remains a cop with a heart.
Prostitutes are disappearing from Aberdeen harbour red light district only to reappear a few days later in woods like Tyrebagger and Garlogie, in bits. Logan McRae has been transferred to the screw up squad headed by chain smoking Detective Inspector Steel. He messed up a raid on a building after an ill informed tip off in which a Constable died and now he must face his demons and the Professional Standards.
Dying Light is set in the summer and gives the author a chance to prove to his national and international readers that the sun does shine in Aberdeen and turns the granite buildings silver. But things still remain dark and grime in Aberdeen when people are dying in petrol soaked buildings with doors and windows screwed shut from the outside. Are the cases connected?
Buy Dying Light
with free delivery available.
Buy Dying Light Audiobook on CD
read by Scottish actor John Sessions with free delivery available.
Cold Granite
Cold Granite was published by Harper Collins and was launched on the 3rd May 2005 in hardback. The paperback edition of Cold Granite was published on 16 January 2006. Cold Granite was the first book in the DS Logan McRae series and opened with the shocking discovery of a child's body in the Bridge of Don beach area. The child is missing a vital part of his body and it looks like he may have been interfered with. More children go missing and the investigating team fear that a paedophile has them and may commit more murders.
The body count piles up as a killer stalks the Granite City, preying on innocent children at Christmas Time. The depths of a harsh Aberdonian winter heeds the investigation as the team find the sleet, snow and ice difficult to content with; especially in rural areas of Aberdeenshire. Another hindrance to the team is the local papers, the P&J and the EE. Colin Miller the flash Weegie reporter seems to be one step ahead of the police and is reporting things in the papers that have not been made public. The most humiliating of which was naming a murder victim before the family could be informed. How will McRae overcome this problem, stay one step ahead and catch the evil murderer before he strikes again?
Cold Granite is interspersed with the dry humour of an Aberdonian and was short listed for the best first novel by the International Thriller Writers Association. It was voted the best first novel published in the US 2005 and won the Barry Award.
Buy Cold Granite
with free delivery available.
Purchase the talking CD Audio Book
. version which is narrated by John Sessions. Free delivery is available and these are the cheapest internet prices I can find.
Barnardo's Book Shop Aberdeen
On Saturday 2 June 2007 author Stuart MacBride will open the charity book shop, Barnardo's in George Street, Aberdeen, Scotland. This is the first book store that Barnardo's have opened in the UK and the manager is Jenny Cumming. It will also sell second hand CDs and records. Stuart MacBride will read extracts from his latest crime book, Broken Skin. Other entertainment for the opening of the Barnardo's Book Shop Aberdeen include face painting and story telling for the children.
During
Word Festival 07
Stuart MacBride and fellow tartan noir author Allan Guthrie gave a talk on Scottish crime writing at 1:30pm at King's College Auditorium at the King's College Centre.
On Saturday 5 May Stuart MacBride launched his third book, Broken Skin, at the book shop Waterstone's at Aberdeen Mall Trinity Centre at noon.
In April 2007 Stuart MacBride along with fellow Scot authors Isla Dewar and Maggie Craig held a writing event at Fyvie Castle. It was organised by Aberdeenshire Library Information Service and sponsored by Aberdeenshire Council's Formartine Area Committee and the Scottish Book Trust. Attendees had the opportunity to talk with Stuart MacBride.
The Fishwife's Lament
On Thursday 3 July 2008 the short story, The Fishwife's Lament, by Stuart MacBride was the Afternoon Reading on BBC Radio 4. The Fishwife's Lament was part of the SOS - Save Our Souls series which celebrated the 100th anniversary of the international distress call. An old fish gutter tells an unconvincing tale told in the dark and humorous way by Stuart MacBride. The Fishwife's Lament was read by Lisa Gardner.
The official website of Stuart MacBride is www.stuartmacbride.com and his blog can be found at halfhead.blogspot.com
The nickname of Stuart MacBride is MacBeard.
The photograph of Stuart MacBride on this review was taken by Jerry Bauer. His website can be found at www.bauer-photography.com
Stramash
Stramash
was a short story by Stuart MacBride published in the Evening Express in December 2011. It featured DS Logan McRae and Di Steel on a case on the Isle of Jura.
DI Steel's Bad Heir Day
DI Steel's Bad Heir Day
was an Aberdeen set Christmas short story by Stuart MacBride that first appeared in the Evening Express newspaper in December 2010.
More famous North East of Scotland authors
.