Home
>
Media of Aberdeen
>
Sky Digital TV Aberdeen
Sky Digital TV Aberdeen
Where to get Sky Digital TV in Aberdeen and Aberdeenshire with free packages when available and professional installation and other SkyTV offers
Sky Digital TV and Sky+ HD is available in Aberdeen and reaches most parts of Aberdeenshire.
Sky Digital TV in Aberdeen
and throughout the UK gives you a wide range of sports, movies and top entertainment programmes, including live football matches, blockbuster films, latest TV programmes, educational programmes and documentaries.
Subscribe online and take advantage of Sky Aberdeen offers. The current offers at Sky are now:
Please note that there are several Sky Aberdeen and Sky+HD Aberdeen packages to choose from online for those living in the North East of Scotland. The above offers are available for specific Sky TV packages and the Sky Aberdeen offers are available to those customers ordering online.
Follow us on:
Instagram
,
Twitter
and
Facebook
.
Contact Me
.
My new novel: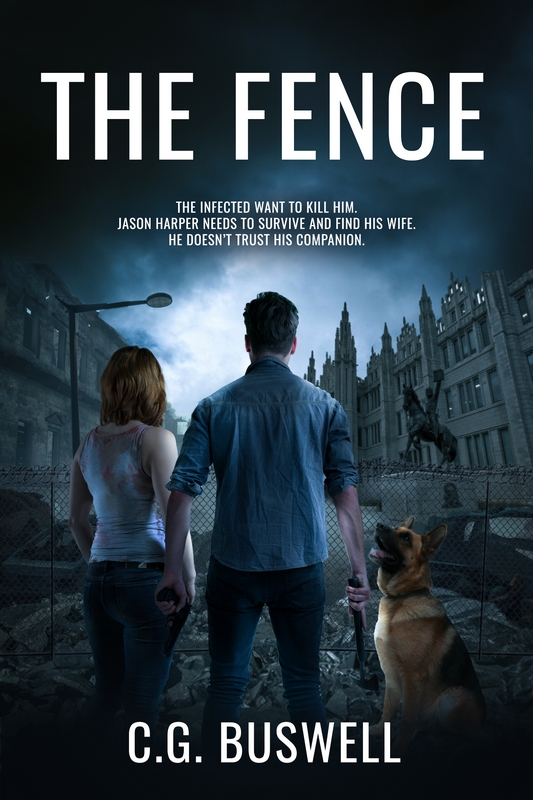 The Aberdeen skies are under attack from an enemy jet. It is spilling a strange yellow smoke. Minutes later, people start killing each other.
Former Royal Air Force Regiment Gunner Jason Harper witnesses this and then his wife, Pippa, telephones him, shouting that she needs him. They then get cut off. He sets straight out, unprepared for the nightmare that unfolds during his journey. Everyone seems to want to kill him.
Along the way, he pairs up with fellow survivor Imogen. But she enjoys killing the living dead far too much. Will she kill Jason in her blood thirst? Or will she hinder his journey through this zombie filled dystopian landscape to find his pregnant wife?
The Fence is the first in this series of post-apocalyptic military survival thrillers from the torturous mind of local horror and science fiction novel writer C.G. Buswell.
Download Now.
Buy the Paperback.
Sky Aberdeen
If you run a
Sky Aberdeen
related company or service and would like free listing on this page then please contact
About Aberdeen
.
Sky Atlantic
Sky Atlantic
was launched on Sky Aberdeen and around the UK on the 1 February 2011. Sky Atlantic and Sky Atlantic HD brings the top American dramas from HBO with leading directors and actors. This includes prohibition era drama Boardwalk Empire which has been directed by Oscar film winner Martin Scorsese and The Sopranos Emmy Award winning writer Terence Winter. Boardwalk Empire features famous actors such as Steve Buscemi , Michael Pitt and Kelly Macdonald. Boardwalk Empire has been so successful that a second season is already in production.
Fans of fantasy dramas will love Game of Thrones which is based on the series of books A Song of Ice and Fire by George R.R. Martin whilst fans of dramas and offbeat classics can enjoy re-runs of HBO original series such as The Sopranos, The Wire, The Pacific and Six Feet Under. Those who have been following the drama Mad Men will be able to enjoy new episodes from Mad Men season 5 at Sky Atlantic HD where they will be first broadcast on Sky Digital TV.
Sky Atlantic will not only broadcast US drama sand new HBO produced dramas but also some from the UK and Ireland. This new entertainment channel
Dustin Hoffman is the star of Luck and other famous stars on Sky Atlantic include Kate Winslet on Mildred Pierce. Other Sky Atlantic shows to be broadcast on Sky digital TV include Treme , Entourage, Big Love, Blue Bloods and The Borgias.
Comedy drama will aslo be broadcast on Sky Atlantic and Sky Atlantic HD, This includes How To Make It In America and Weeds.
Sky Atlantic HD can be found on Sky channel 108, the old channel previously being dedicated to Sky3. Sky Atlantic is on channel 173.
Sky Atlantic HD
Sky Atlantic HD
comes free to Sky Digital TV subscribers of the HD Pack (High Definition Pack). Subscribers to the Sky Digital TV variety pack will get Sky Atlantic HD in addition to channels such as Sky 1, Sky Living,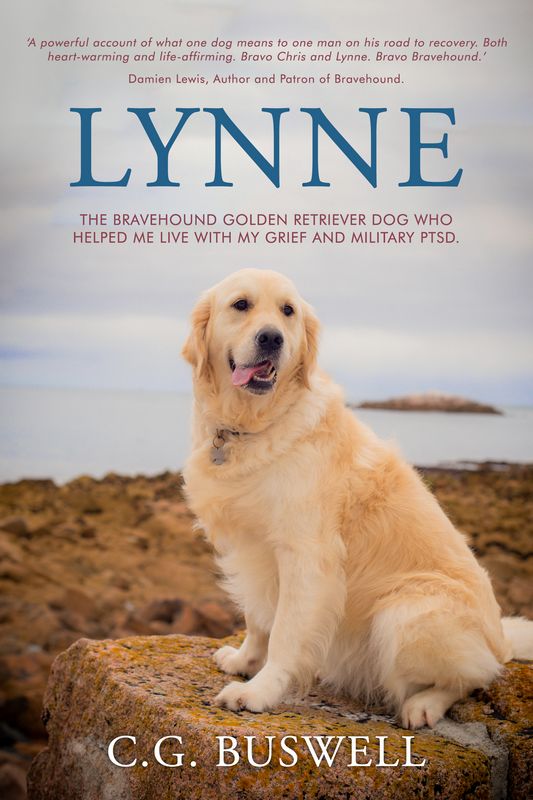 Have you seen my beautiful golden retriever Lynne out and about in Aberdeen? Ask her for a high-five! She's a Bravehound PTSD assistance dog, so we'll often be in shops, restaurants, and the cinema together.
We've written a book where I talk about growing up in Aberdeen and then joining the army to be a medic and nurse, and developing military Post Traumatic Stress Disorder.
I also talk about losing my son to suicide and the therapy I have had at Royal Cornhill Hospital and grief support groups in Aberdeen.
The author, Damien Lewis, said of Lynne:
"A powerful account of what one dog means to one man on his road to recovery. Both heart-warming and life-affirming. Bravo Chris and Lynne. Bravo Bravehound."
Download
.
Buy the paperback
.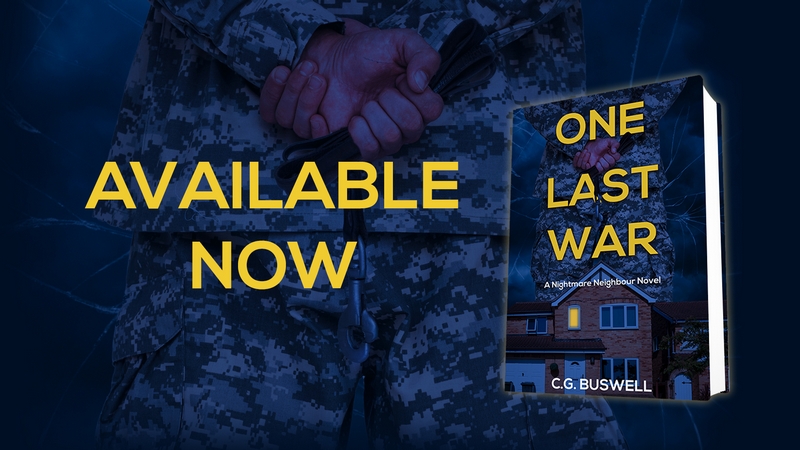 An army veteran moves his family back to his Aberdeenshire home, but his nightmare neighbour starts a battle of wits with him. Who will win this One Last War?
Buy this latest novel by local author C.G. Buswell on
Kindle
or
Paperback
.
Advertise Here from just £90.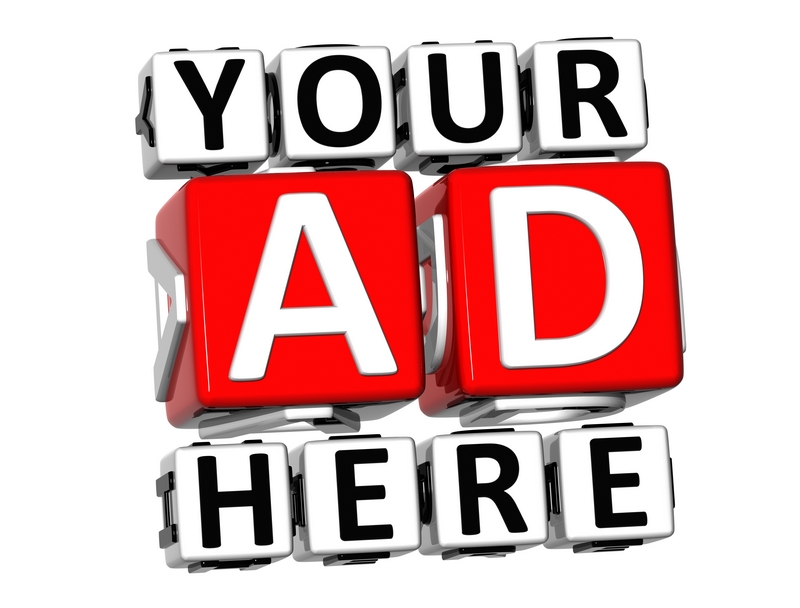 Mad Dogs
Mad Dogs
is an example of an exclusive new drama available to Sky Aberdeen and UK subscribers to Sky1 and Sky1 HD. Mad Dogs stars some of the best UK actors such as Max Beesley (Survivors, Helter Skelter, Hotel Babylon, The Reckoning), Philip Glenister (Life on Mars, Treasure Island, Ashes to Ashes, Cranford), John Simm (Doctor Who, Exile, Seven Days, Moving On), Marc Warren (Hustle, Wanted, Marple) and Ben Chaplin (Twixt Now and Sunrise, London Boulevard, Ways To Live Forever). Mad Dogs on Sky1 is about four school friends, now in their forties, who re-unite for a holiday in Majorca where they intend to visit the fifth member of their old sixth form gang, but things do not go according to plan.
Mad Dogs has been so popular that a second series of Mad Dogs is planned.
Series one of Mad Dogs was first broadcast in 2011.
Sky Aberdeen information can also be sourced locally. For example in the
Bon Accord Shopping Centre
there is a Sky Aberdeen representative in a kiosk and display near to H Samuel. This Sky Aberdeen sales person can help advise you on the various Sky Aberdeen packages and Sky Aberdeen deals and offers. Those who intend to take out a subscription to Sky should also check the Sky links and offers above which are exclusive to online subscribers to get the best deal from both sources.
With
Sky Digital TV in Aberdeen
and Aberdeenshire you can chose your own entertainment package that includes Sky Talk telephone service and Sky Broadband or you ca simply choose your own cable TV, or rather Digital TV Sky package. This includes choosing your movies from Sky Movies 1 and Sky Movies 2. Clicking on the Help Me Choose box will bring up an easy walk through guide to the type of films you like such as comedy, family movies, classics, modern films, action, thriller, sc-fi, horror, indie, drama and newly released premier movies.
Special Sky Digital Television channels ranging from kids, music, news, events, knowledge and style and culture. And not forgetting what
Sky Digital TV Aberdeen
and throughout the UK is most popular and famous for - the Sky Sports channels.
After making this selection for your
Sky Digital TV in Aberdeen
using the easy to follow guide at sky.com you then choose the type of Sky box you would like such as the Sky Box, Sky + Box or the Sky HD Box. This then gives you the total monthly cost of your personalised Sky subscriber package. You will also see what your one off costs will be, ie the set up costs of the Sky engineer coming to your home and setting up your Sky package.
More Aberdeen TV channels, radio and media sources
.
Family channels available to
Sky Digital TV Aberdeen
viewers include Sky One which has a mix of comedy and science fiction programmes such as new episodes of The Simpsons, Bones, Road Wars, Law and Order, Battlestar Galacticia, Lost Project Runaway, Gladiators with Ian Wright and Kirsty Gallacher, and repeats of classics such as Futurama, Malcolm In The Middle and Stargate SG 1.
Not all programmes are American though. Many new British programmes appear first on Sky Digital TV channels such as Gavin and Stacey and Ideal on BBC3. Though these often do appear on terrestrial telly some do not appear for some time or often stay exclusively on cable TV. BBC4, ITV2, ITV3 and E4 also offer new programs as well as repeats of many loved programs and films such as PD James, Eastenders, Dragon's Den, Dempsey and Makepeace, The Champions, The Sweeney, The Professionals, Ironside and Upstairs Downstairs. Murder mystery whodunnit fans can enjoy re-runs of Inspector Morse, Inspector Wexford, Rosemary and Thyme, Agatha Christie's Miss Marple and Poirot, Wycliffe and Heartbeat.
Science Fiction fans can enjoy reruns of Star Trek, Star Trek The New Generation, Voyager, Deep Space Nine and the X Files on Virgin1 satellite channel.
Older BBC and ITV UK programmes such as Last of the Summer Wine, Casualty, Keeping Up Appearances, The Good Life, Only Fools and Horses, Open All Hours, The Catherine Tate Show, The Two Ronnies, Doctor Who, Blakes 7 and Worzel Gummidge are often broadcast.
Dramas can be found on the Hallmark channel whilst chat show, DIY and home improvement programmes can be found on the Living channel. New and old gameshows can be seen on the Challenge station which often includes Weakest Link specials, Dale's Supermarket Sweep, Catchphrase, Gladiators, Classic Who Wants To Be a Millionaire, It's Not What you Know, Family Fortunes and Shooting Stars.
Animal lovers will enjoy nature and pet programmes on Sky Digital TV channels such as Sky Three with programmes such as Zoo Vet At Large, The Dog Whisperer or the World's Deadliest Creatures. Other popular Sky Three programmes include Luton Airport, Grimebusters and Relic Hunter.
Old reruns of Tenko, Bergerac, Dangerfield, Judge John Deeds and many more dramas are broadcast on the UKTV Drama channel.
Documentaries on a wide range of subjects such as World War One , the Second World War, the Romans, ancient history, antiques, Kings and Queens and more nature programmes can be found on channels such as Discovery, Discovery Real Time, UKTV Documentary, Animal Planet, UKTV History. Biography, NAT Geographic and the History Channel.
Children are not forgotten at Sky Digital TV Aberdeen and throughout the UK. There are many kids channels which include CBeebies, CBBC, CITV, Disney Channel, Cartoon network and Nickelodeon who all have a wide range of cartoons, shows, films and child dramas. These include Bob the Builder, Lizzie McGuire, Teletubbies, LazyTown, Tweenies, Mickey Mouse Clubhouse, Lilo and Stitch, SpongeBob, Hilltop Hospital, Tom and Jerry, Roar and Blue Peter.
Sports channels at Sky Digital TV include Sky Sports1, Sky Sports2, Sky Sports3, British Eurosport, Setanta Sports 1 and Sky Sports Xtra. Sky sports channels broadcast live football, rugby, boxing, British Rally Championship, horse racing, motor racing, poker, wrestling, golf, cycling and greyhound racing.
Popular movie channels at SkyTV include Sky Premier, Sky Comedy, Sky Sci-Fi and Horror, Sky Action and Thriller, Sky Family, Sky Drama, Sky Classics, Sky Modern Greats, Sky Indie, Sky Screen 1, Sky Screen 2, True Movies, TCM and Film4.
Aboutaberdeen.com hope that there are enough there for you to enjoy your package at
Sky Digital TV Aberdeen
.
Please note that Sky Aberdeen will no longer be providing the Sky+ box as a standalone product but new customers to Sky TV will receive a Sky+ HD box. Sky+ is a service rather than a box, so it is not going; customers will just receive it on a Sky+ High Definition box rather than the existing Sky+ box. Sky refer this new service as Supertelly.
With Sky TV you can build your own packages and channels from as little as a month (new subscribers will get this half price at the moment). As your interests grow you can add another channel to your subscription package.
From the 1 July 2008 Sky Aberdeen are upgrading their products. So the Sky HD changes to Sky + HD as part of the Sky Digital TV re-branding. HD subscription will change to HD Mix. The Sky+ HD product will now consist of three components which are the Sky+ HD box, the Sky HD Mix, which has a monthly subscription of and is dependant on a Sky Digital subscription. And thirdly the Sky HD Mix which may also be known as the HD Mix or the Sky HD Service.
As part of these exciting new changes the Sky+ subscription will be providing Sky+ PVR functionality). The credit offer will expire at the end of June 2008 and UK pricing will be replaced with:
Standard box
Standalone standard box for new customers for existing Sky Aberdeen customers. Installation costs for new and existing Sky customers.
There is an offer for new customers only for a standard box taken with any BB and Talk package. There is an install fee.
Sky+
Standalone Sky+ box costs for new and existing customers with an installation fee for new customers for existing customers. Sky+ Box when you take a combination of Sky Talk, Sky Broadband and Sky Multiroom to a value of at least a month so as package examples:
Sky+ taken with MR with install fees for new customers for existing customers.
Sky+ taken with BB Max with an install fee for new customers and for existing customers.
Sky+ taken with BB Mid and Talk Unlimited with an install price for new customers and for existing customers. The price point is only available on the first Sky+ box.
Sky+ HD
The Standalone Sky+ HD box for new and existing Sky Digital TV customers with an install fee for new customers and for existing customers.
Further Terms Apply and these can be read at Sky.com
The Republic of Ireland Sky Digital television prices differ and are:
Standalone standard box - to new customers and existing customers if already taken. The install fee is for new and existing customers.
Standalone HD box for new and existing customers with an installation fee.
Further Sky Digital TV Terms and Conditions are:
Sky+: Sky+ box with Sky TV when you take a combination of Sky Talk, Sky Broadband and Sky Multiroom to a value of at least a month (e.g. Sky Talk Unlimited a month) with Sky Broadband Mid a month); or Sky Multiroom or Sky Broadband Max a month)]. Only one discounted Sky+ box per customer. Additional Sky+ boxes are charged at the full applicable standard price. Sky+ box plus standard installation for non-Sky TV customers. Only compatible with digital satellite. Sky+ can store an average of 40 hours of programmes at a time.1 Sky+ subscription required to use Personal Video Recorder features of Sky+ (free for Sky TV subscribers while you subscribe to any Sky digital package, otherwise. Sky selects your equipment.
Sky+
2008 prices for Sky Aberdeen Digital TV started at a month for Sky+ and Sky TV with free broadband and phone calls. A one off payment of is needed and you may still have to pay line rental to BT. Benefits available to subscribers of Sky+ include being able to record 40 hours of telly without tapes or timers and being able to record two programmes at once. Another major benefit of Sky digital TV is being able to record an entire series automatically. Many subscribers like the ability to be able to pause live TV, perhaps to visit the toilet or make a cup of tea, and then when they press play their Sky programme starts where they left off.
Another option, especially if you want to see something again or missed something on screen is the ability to rewind live television. This is popular amongst sports fans who want to watch the sporting action again. Many football fans use it to replay goals. Even if you forget to set your Sky+ box and you are away from home it can be programmed by using your mobile phone.
Sky+ channel packages are split into entertainment mixes to give subscribers a wide choice and additional entertainment mixes can be added for just extra a month.
Free Wireless Broadband Package
The free wireless broadband package gives you up to 2Mb download speed from your free wireless router. You will also get a 12 months free McAfee security package and 24/7 technical support. Higher download speeds can be purchased for a small additional cost and at the time of writing this AboutAberdeen Sky Digital TV Aberdeen review this was extra each month for speeds of up to 8Mb downloads and for super fast 16Mb download speeds.
Free Calls
Sky+ subscribers further benefit from a free calls package called the Sky Talk Freetime. Sky+ subscribers can still keep their same British Telecom phone number and line. Benefits include free evening and weekend calls to UK landlines and 5% cheaper calls to United Kingdom mobile phones and international numbers when compared to BT unlimited weekend plan.
Alternatively Sky+ subscribers can pay extra each month and benefit from unlimited and anytime calls to UK landlines and 20 International destinations.
Up to date offers and terms and conditions can be found at www.sky.com which includes details of the Sky digital TV 30 day money back guarantee offer.
Sky is a CarbonNeutral company.
Sky+
You may have seen the Sky+ adverts on terrestrial television and in newspapers and magazines where celebrities talk about how they love Sky+ and their digibox. For example the actor Ross Kemp (Grant Mitchell in Eastenders, Staff Sergeant Henno Garvie in Ultimate Force and Ross Kemp in Afghanistan on Sky One) says about Sky Digital TV:
I am out of the country for months at a time and Sky+ allows me to keep up to date with the TV programmes I like. I have been travelling a lot lately and Sky+ means I do not miss a thing. Even if I am away for months, I just set it up before I leave. Then, when I come home, I sit down with a beer and curry and catch up on all the football programmes I've missed. Sky+ has changed the way I watch television completely. It allows you to control what you watch. My nan's got it and she records the snooker and watches it back.
Chat show host and radio presenter Sir Michael Parkinson discusses the ease with which he uses his Sky+ box and control and calls it
utter simplicity. You wonder how you managed without it
Many busy people, including the celebrities love the ability to record entire series of TV programmes so that they never miss an episode of their favourite serial. Mariella Frostrup, a journalist and TV presenter, works long hours but still likes to watch television and says
Without series link I' would have to rely on my non-existent memory. Sky+ helps me to see all episodes of the series I'm into. It just makes your life so much easier. My kids make me pause and rewind, pause and rewind to replay one particular scene from one programme. They love the gory scenes from the nature programmes – like when the snake gets the mouse. I just wish they could focus on the whole series, to experience a nicer range of things.
Doctor Who, The Camomile Lawn, Rosemary and Thyme and The Good Life star actress Felicity Kendall sums Sky+ up succinctly:
Something that was quite complicated once is now very, very simple.
Sky+ has certainly revolutionised how people at home watch and record their favourite programmes. Personal video recorders could soon be consigned to the history books as more and more people bring Sky+ to their homes and learn to use this simple gadget effortlessly. Sky+ has a proven track record of reliability with its memory of 80GB providing over 40 hours of recording time. The on screen menu is simple to follow and even the most technophobe can handle its easy programming as it guides you through its instructions to record the programmes of your choice.
Even if you leave home and forget to set Sky+ you can always use your mobile phone to set your programs via a satellite. Surround sound can be enjoyed thanks to the multichannel amp.
Sky+ allows you to watch one channel and record another and the hard drive stores the program thus saving space in the home from cumbersome videos or delicate discs. The playback quality is identical to the original transmission and not grainy like in some recordings. With Sky+ it is even possible to watch the start of the recording even before the end of the program has been recorded. After you've used Sky+ you will wonder why you ever used a VHS video recorder and tapes. The Sky+ Personal Video Recorder is simply one of the best gadgets invented for home entertainment.
Older
Sky Digital TV Aberdeen
offers promoted at AboutAberdeen included:
Free equipment
Free installation by a qualified Sky engineer
Half price monthly subscriptions for 3 months
An opportunity to upgrade to a Sky+ box