Home
>
Robert Burns
>
Selkirk Grace by Robert Burns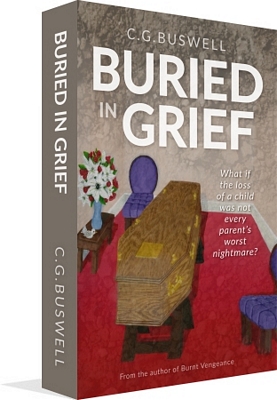 My new emotive, suspenseful Aberdeen crime novel is
Buried in Grief.
What if the loss of a child was not every parent's worst nightmare?
Hamish and Alison wake to some awful news from the police banging at their door, but what if their trauma was only just beginning?
Read how this couple cope with their grief through to a terrifying ending.
Available in Paperback or Kindle and other devices.
Read the Opening Chapter for Free.
Selkirk Grace by Robert Burns
Words to Scottish dinner toast The Selkirk Grace with a history of why and when Robert Burns wrote this Scots poem
:
The words below are traditionally said to toast a Scottish dinner or meal, especially at a social gathering. It is often thought that Robert Burns wrote them, but they were in use long before his time:
Some hae meat and canna eat,
and some wad eat that want it,
but we hae meat and we can eat,
and sae the Lord be thankit.
Follow us on:
Instagram
,
Twitter
and
Facebook
.
Contact Me
.
History of the Selkirk Grace
Robert Burns was touring Galloway in 1794 with his friend John Syme. They stayed with the Earl of Selkirk at his family home at St Mary's Isle in Kirkcudbright. Burns would entertain the family with his humour, poems, songs and conversation. Before each meal he would give Scottish toasts. One evening he recited an old version of a traditional Scottish grace known as the Galloway Grace or the Covenanter's Grace which he changed to his style of recital and writing. The guests were impressed by this new Scottish toast and Burns published it as the Selkirk Grace in their honour. Since then it has been said by many a Scots family before formal and informal meals.
Some sources state that this took place in the summer of 1793 whilst others state that the Selkirk Grace was written in the Selkirk Arms Hotel in Kirkcudbright which is now owned by the Best Western Hotel group.
Read about Robert Burns
.
Read about Burns Night celebrations
.
Aberdeenshire Burns Night Events
.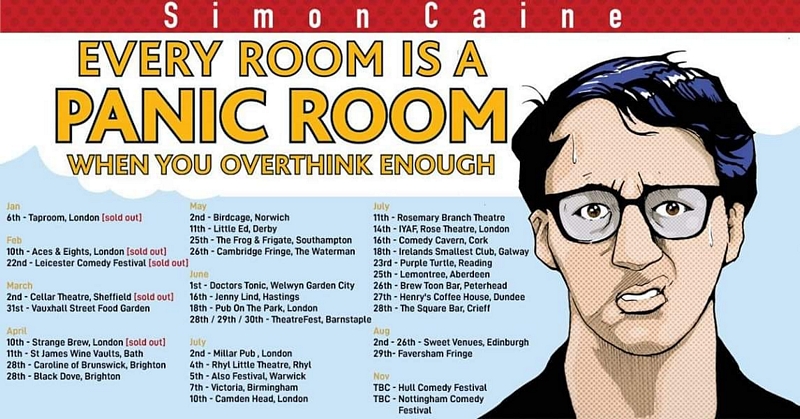 Win Two Tickets to see comedian Simon Caine perform his two Edinburgh Fringe shows at the Aberdeen Lemon Tree on the 25th July 2019. This event will start with local North East comic Marc Christie.
Simon's new show, Every Room is a Panic Room (when you overthink enough), is selling out during his Nationwide tour to critical acclaim.
To enter the competition visit the AboutAberdeen
Facebook
and/or
Twitter
pages and Like, Share and Retweet the posts about his show. A winner will be chosen after the closing date of midnight 20th May.
Advertise Here from just £100.