Home
>
Traditions of Scotland
>
Scottish Wedding Traditions
Scottish Wedding Traditions
There can be no bonnier place than Scotland to get married and no wedding would be complete without a piper, highland outfits, a splash of tartan and taking part in Scottish wedding traditions.
Customs About Weddings And Marriage In Scotland
Many of the Scottish marriage customs described below have been taking place for centuries. They are steeped in superstition and tradition and are thought to bring good luck, fortune, health, love and fertility to the bride and groom throughout their married life.
The Showing Of The Presents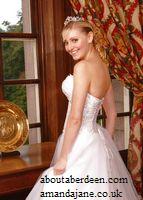 One night of the week leading up to the wedding the bride and her mother will host a party for the ladies who are invited to the wedding. The wedding presents are delivered by the guests, opened by the bride, and put on show by mother and daughter with cards displayed to say who has given which gift.
Refreshments are served and the evening provides an opportunity for everyone to get to know each other, have a natter and fun. Some people may follow through the evening with a hen night or host this on another night.
Follow us on:
Instagram
,
Twitter
and
Facebook
.
Contact Me
.
My new novel: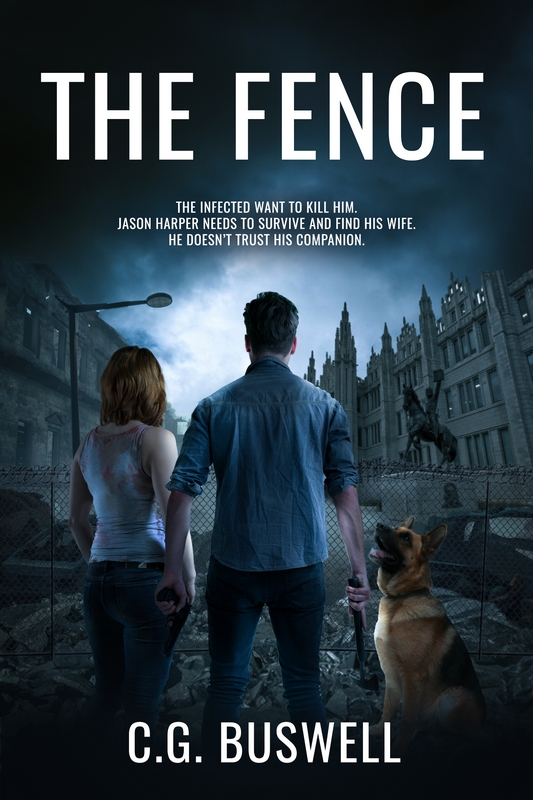 The Aberdeen skies are under attack from an enemy jet. It is spilling a strange yellow smoke. Minutes later, people start killing each other.
Former Royal Air Force Regiment Gunner Jason Harper witnesses this and then his wife, Pippa, telephones him, shouting that she needs him. They then get cut off. He sets straight out, unprepared for the nightmare that unfolds during his journey. Everyone seems to want to kill him.
Along the way, he pairs up with fellow survivor Imogen. But she enjoys killing the living dead far too much. Will she kill Jason in her blood thirst? Or will she hinder his journey through this zombie filled dystopian landscape to find his pregnant wife?
The Fence is the first in this series of post-apocalyptic military survival thrillers from the torturous mind of local horror and science fiction novel writer C.G. Buswell.
Download Now.
Buy the Paperback.
Washing The Bride And Groom Feet
An old tradition still exists in some parts of Scotland where the friends of the bride will wash her feet on the eve of the wedding. A ring is placed in the bath, basin or bowl beforehand. The friends take turns to wash her feet and whoever finds the ring will be the next person to be predicted to wed. During this feet washing the groom waits outside. After the bride has had her feet washed by each of her friends he comes in and sits in the water. He is then daubed with soot, ash and cinders.
The Scottish Bride's Wedding Preparations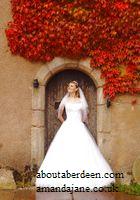 Silver Coin In The Bride's Shoe
A silver coin may be placed in the bride's shoe to help bring her good luck. She should step out to her wedding by placing her right foot first.
The Wedding Scramble
As she steps into bridal car, her father, or whoever is giving her away, should throw a generous handful of coins to any waiting children. This is called a scramble and helps to bring good financial luck.
Something Borrowed, New And Blue
To bring more luck the bride should have borrowed something (preferably from a happily married woman to symbolise the parting of knowledge and happy blessings), wear something old (usually a gift from her mother to help start her off on married life), something new (symbolises the new start married life represents) and blue. Blue signifies constancy, love, modesty, purity and fidelity.
Bride's Dress Accessories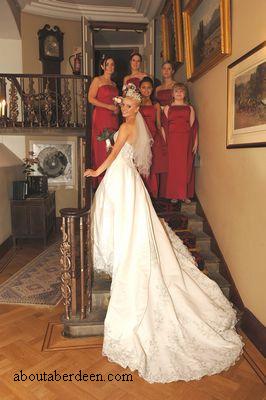 The bride usually wears a traditional white or cream wedding gown but can add a tartan bow, sash or ribbon, wear a white heather sprig for luck, or carry a horseshoe within her bouquet. At some weddings, the pageboy will hand the bride the lucky horseshoe as she steps out of the church with her husband. Brides will wear a garter to symbolize and after the wedding will show this off to the male guests and have photos taken.
The Scottish Groom's Wedding Preparations
Scottish Groom Wedding Outfit
The groom has less to do! He does have to attend and survive the stag night. For stag night information click here.
The groom's wedding outfit is traditional highland dress, and most Scottish male guests will come kilted. Traditionally this will consist of wearing a Bonnie Prince Charlie jacket (with a sprig of lucky white heather on the lapel) and waistcoat, a kilt of the family tartan with tartan flashes (worn at the top of the white socks) to match, brogue shoes, kilt pin (may be a family heirloom or have the clan motto), skean dhu (Dirk knife), sporran, black belt with buckle, a winged collar shirt with either a black or bow tie or a tartan tie, though some men prefer to wear a Jacobite Shirt.
Scottish Wedding Piper
As the guests arrive a Piper, in full highland dress, may be playing the bagpipes to greet them into the church. He may also pipe in the groom and then the bride. He will usually pipe out the married couple from the church to their wedding car. Another scramble of coins to the wedding party children will be thrown by the groom as he steps into the wedding car with his bride. Some couples prefer to have the Piper play to the congregation during the signing of the marriage certificate.
Some Pipers offer their skean dhu for the wedding couple to cut the wedding cake.
Scottish Wedding Photographers
As guests arrive they have the opportunity to have their photographs taken by the wedding photographer. The prints are usually available to view at the evening reception and orders placed. The guests can also place orders for the wedding photos.
The Scottish Wedding Reception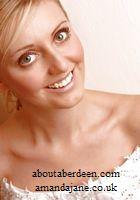 Most Scottish weddings take place in the late afternoon and are then followed by a formal meal reception, toasts and speeches. The female guests will receive wedding favours on their tables.
Later in the evening, usually between 7 - 8pm the wedding dance begins, where the bride and groom have the first dance, then family and friends join them on the dance floor.
Other Scottish Wedding Traditions
Traditional Penny Wedding
Some couples may like a traditional Penny Wedding where guests are expected to bring their own food and drinks to the reception hall to celebrate after the ceremony is over.
Lang Reel
The Lang Reel is a Scottish wedding tradition amongst fishing communities such as the North East of Scotland and Aberdeenshire. This traditional dance sees the wedding party and villagers start a dance procession from the harbour or pier. Couples walk or dance through the streets of the village or town and as they pass each house the couples who live in each home leave the lang reel. The last couple to depart the lang reel are the bride and groom who have the last dance of the night.
Wedding Customs Around The World
Sugared Almonds As A Wedding Gift For Luck
A popular wedding custom in the UK, especially in England, is for a mother to give their daughter five sugared almonds for luck. Each sugar almond is said to signify good health, happiness, wealth, fertility and a long life. There are many variations as to the origins of this wedding custom and tradition but it seems to date back to a Greek legend of a love story between a young man called Demophon who fell in love with a Thracian Princess called Phyllis. They planned to marry but his father died in Athens just before the wedding ceremony could take place and Demophon had to return to Athens. He promised Phyllis that he would return to marry her but he did not return and three months later she hung herself in her grief. The Greek Gods were so moved at her demonstration of undying love that they turned her body into an almond tree. When Demophon returned he was grief stricken to learn that she took her own life and hugged the tree declaring his eternal love for her. The almond tree blossomed and became a symbol of impetuous youth and undying love.
Some bride's like to give their female guests sugared almonds as wedding favour gifts on the wedding reception table to bring more luck at the wedding and to give their guests luck.
Wedding anniversary dates
and types of gifts to buy.
Aberdeen Wedding Show
.
Wedding Dress Shop Aberdeen
.
More Scottish customs and traditions
.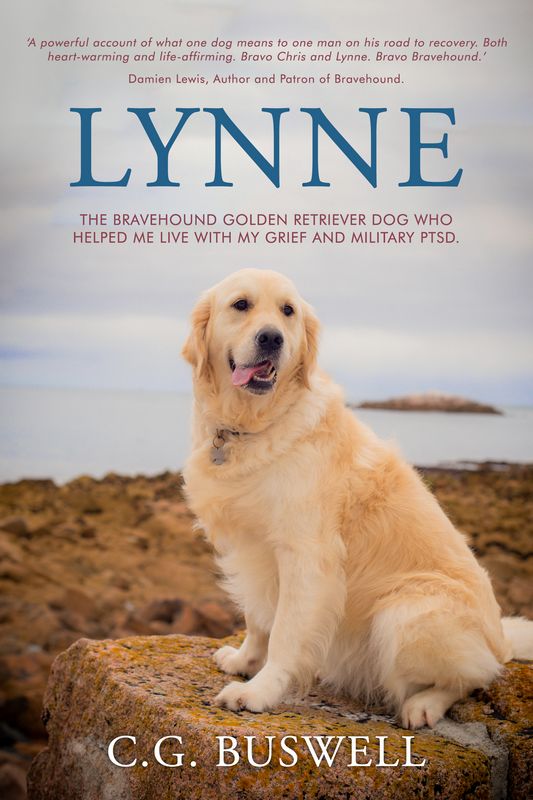 Have you seen my beautiful golden retriever Lynne out and about in Aberdeen? Ask her for a high-five! She's a Bravehound PTSD assistance dog, so we'll often be in shops, restaurants, and the cinema together.
We've written a book where I talk about growing up in Aberdeen and then joining the army to be a medic and nurse, and developing military Post Traumatic Stress Disorder.
I also talk about losing my son to suicide and the therapy I have had at Royal Cornhill Hospital and grief support groups in Aberdeen.
The author, Damien Lewis, said of Lynne:
"A powerful account of what one dog means to one man on his road to recovery. Both heart-warming and life-affirming. Bravo Chris and Lynne. Bravo Bravehound."
Download
.
Buy the paperback
.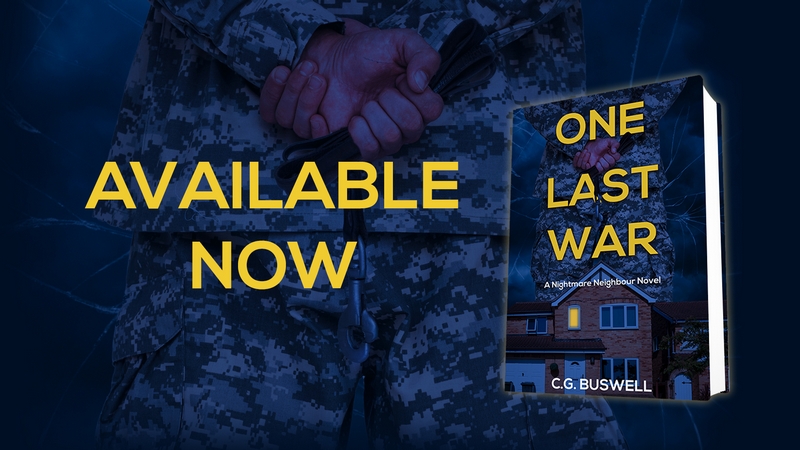 An army veteran moves his family back to his Aberdeenshire home, but his nightmare neighbour starts a battle of wits with him. Who will win this One Last War?
Buy this latest novel by local author C.G. Buswell on
Kindle
or
Paperback
.
Advertise Here from just £70.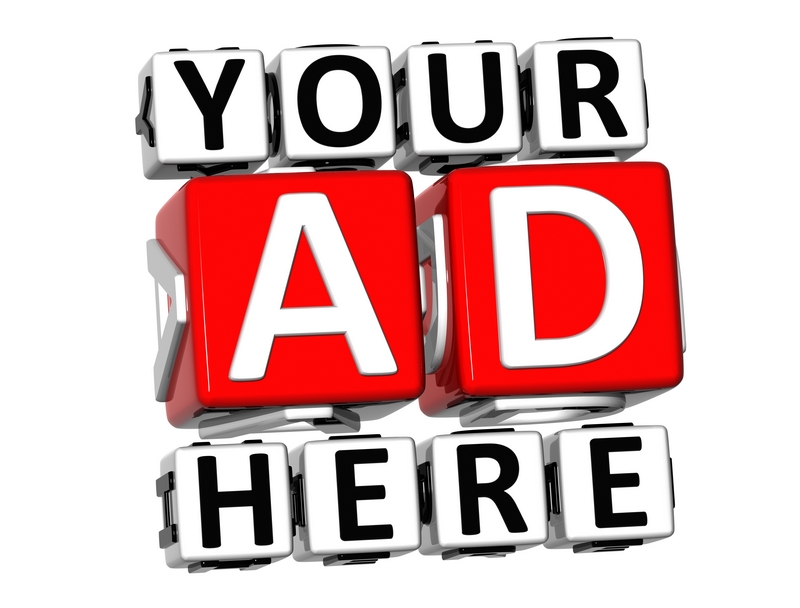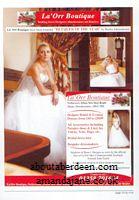 www.laorrboutique.co.uk
supplied the stunning wedding dresses as modelled on this page by Aberdeen model
Amanda-Jane Taylor
. La'orr Boutique are based at Nethermuir, Aberdeenshire and sell a range of dresses, evening gowns, accessories, shoes, tiaras, veils, shawls, gloves, garters and complete outfits for Bridesmaids and Flower girls and for Proms.
The photographs on this page were taken by wedding photographer Simon Clubb who is available for hire throughout Aberdeen. See his website at
www.simonclubb.com
for more information.