Home
>
Famous Aberdonians
>
Sandi Thom Biography
Sandi Thom Biography
Biography of Banff born Sandi Thom and her first album Smile it confuses people and first single I Wish I Was A Punk Rocker with concert and gig appearances
:
Alexandria Thom (nicknamed Sandi) was born in Banff, Aberdeenshire on the 11th August 1981.
Sandi Thom
later moved with her family to nearby Macduff and Kinneff.
In Secondary School at Robert Gordon's College, Aberdeen, she formed her first band called The Residents in which she sang and played the keyboards. They performed around Scotland for about 3 years.
After leaving school
Sandi Thom
busked around Europe and then joined The Institute of Performing Arts in Liverpool. During this time Sandi busked and played gigs which included a spell with a gospel choir called Love and Joy.
Following this Sandi travelled worldwide working with various musicians.
Follow us on:
Instagram
,
Twitter
and
Facebook
.
Contact Me
.
My new novel: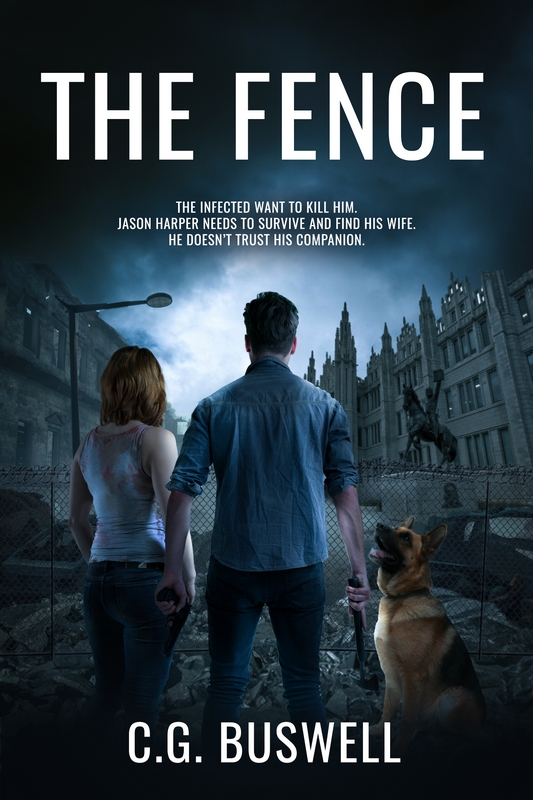 The Aberdeen skies are under attack from an enemy jet. It is spilling a strange yellow smoke. Minutes later, people start killing each other.
Former Royal Air Force Regiment Gunner Jason Harper witnesses this and then his wife, Pippa, telephones him, shouting that she needs him. They then get cut off. He sets straight out, unprepared for the nightmare that unfolds during his journey. Everyone seems to want to kill him.
Along the way, he pairs up with fellow survivor Imogen. But she enjoys killing the living dead far too much. Will she kill Jason in her blood thirst? Or will she hinder his journey through this zombie filled dystopian landscape to find his pregnant wife?
The Fence is the first in this series of post-apocalyptic military survival thrillers from the torturous mind of local horror and science fiction novel writer C.G. Buswell.
Download Now.
Buy the Paperback.
2010 Wizard Festival
Sandi Thom will perform at the
Wizard Festival
, New Deer, Aberdeenshire in August 2010.
Caledonia
Sandi Thom had the esteem and honour of recording a new version of Caledonia which was originally sung by Dougie MacLean. Sandi was persuaded by First Minister Alex Salmond to sing this new Scottish anthem for the Year of the Homecoming campaign for Homecoming 2009 which celebrates Scotland and the 250th anniversary of the birth of Robert Burns.
BBC Hogmanay Show
In 2008 Sandi Thom was given the prestige of singing the first song of 2009 just after the 2008 New Year Bells at the
BBC1 Hogmanay Show
at Edinburgh Castle. This clashed with her appearance at the
Castlegate Aberdeen Hogmanay
concert so she took a private jet to the Scottish capital to be on time to sing Caledonia to herald in HomeComing 2009.
Cancer Research UK SunSmart Campaign
In August 2008 Sandi Thom took part in the Cancer Research UK SunSmart campaign where her photo was digitally enhanced by 30 years and then the picture was changed to show how she would look aged 57 years if overexposed to the sun and having used sunbeds. The effects on her photograph included many wrinkles, drooping eyelids, a severe frown, skin pigmentation changes and spotting, saggy and flappy skin and deeply sunken eyes.
Other celebrities supporting the Cancer Research UK SunSmart campaign include Sian Lloyd the television weather presenter, Andrew Newton Lee the Hollyoaks actor and Natasha Hamilton from Atomic Kitten. Read more about the Cancer Research UK SunSmart campaign at info.cancerresearchuk.org/healthyliving/sunsmart/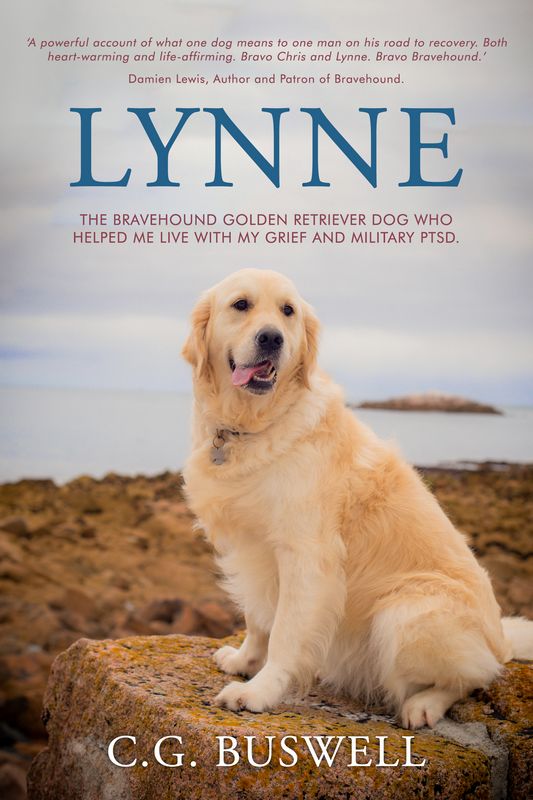 Have you seen my beautiful golden retriever Lynne out and about in Aberdeen? Ask her for a high-five! She's a Bravehound PTSD assistance dog, so we'll often be in shops, restaurants, and the cinema together.
We've written a book where I talk about growing up in Aberdeen and then joining the army to be a medic and nurse, and developing military Post Traumatic Stress Disorder.
I also talk about losing my son to suicide and the therapy I have had at Royal Cornhill Hospital and grief support groups in Aberdeen.
The author, Damien Lewis, said of Lynne:
"A powerful account of what one dog means to one man on his road to recovery. Both heart-warming and life-affirming. Bravo Chris and Lynne. Bravo Bravehound."
Download
.
Buy the paperback
.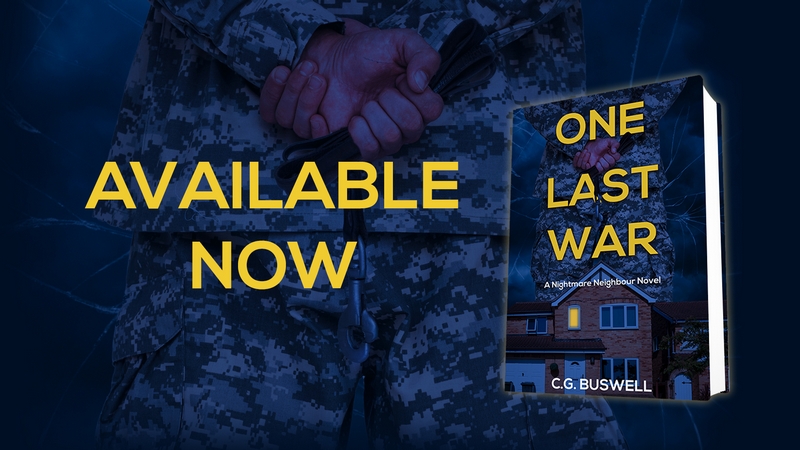 An army veteran moves his family back to his Aberdeenshire home, but his nightmare neighbour starts a battle of wits with him. Who will win this One Last War?
Buy this latest novel by local author C.G. Buswell on
Kindle
or
Paperback
.
Advertise Here from just £90.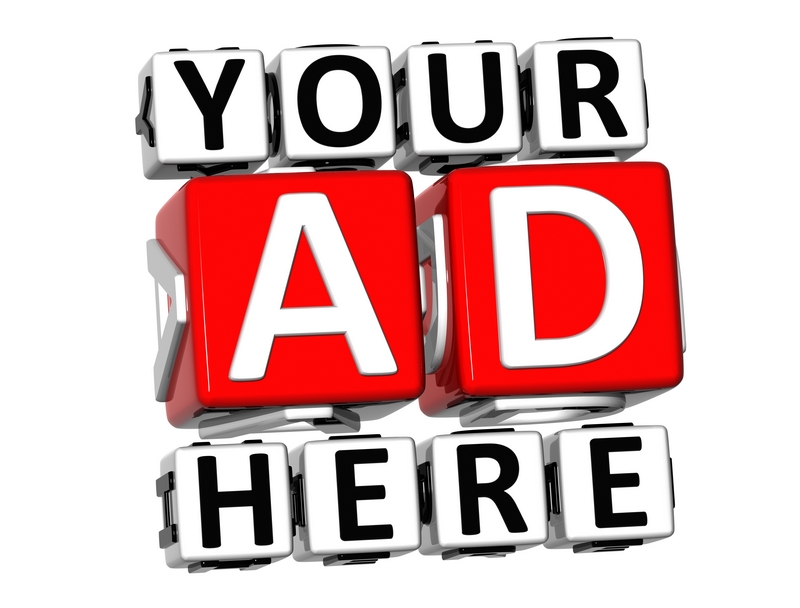 The Pink and the Lily
On Tuesday 27 May 2008 Sandi Thom appeared at HMV in The Mall Trinity Shopping Centre Aberdeen where she gave a small performance based on the hits from her new album The Pink and the Lily. Sandi also gave performances from The Pink and the Lily in Dundee, Edinburgh, Glasgow and Perth as part of her two day Scottish tour to promote her album.
Tracks on The Pink and the Lily include Devil's Beat, Shape I'm In, Wounded Hearts, Saturday Night, Beatbox, Remote Control Me, Success's Ladder, Mirrors, Music In My Soul, The Pink and the Lily, I'm A Human Being, The Last Picturehouse and My Ungrateful Heart.
Buy Now!
Sandi Thom Hogmanay Concert Aberdeen
Sandi Thom will return home at the end of 2007 where she will be singing at the Hogmanay Concert in Aberdeen to see in the year 2008 at the Castlegate. This is a free Sandi Thom concert and other performers include the Scottish group Travis and Albannach the Scots tribal drumming band. For more information see the AboutAberdeen
Hogmanay Aberdeen
page which includes times, how to get entry, etc.
Sandi Thom returned to the Castlegate to perform in the 2008 to 2009 New Year celebrations with Amy Macdonald and Keith Jack.
First Single Called I Wish I Was A Punk Rocker With Flowers In My Hair
Her first single called I Wish I Was A Punk Rocker With Flowers In My Hair caught the attention of Radio 2 broadcaster Johnny Walker and given airtime on his breakfast show. It helped launch her career. The inspiration for the song came to her one day when her mobile phone was stolen and she thought how simple life was before iPods and mobile phones where all telephone numbers and contacts are kept. She sees the song as a quirky homage to the 1960s and 70s.
The song was first released on an independent label and the initial release saw it reach number 55 in the charts.
In April 2006 Sandi Thom released a video of her band playing on the internet. The site received over 10,000 hits a day during the 21 day gigs and caught the attention of the National Media when over 250,000 people worldwide were watching her performances. It resulted in TV appearances for Sandi Thom when she got signed by major record label RCA and Sony BMG. Her single I Wish I Was A Punk Rocker With Flowers In My Hair was re-released in May 2006 and given a great deal of exposure. This included a Television advert TV and Radio interviews and magazine articles not only in her homeland of Scotland and the UK but also worldwide in countries such as America, Germany, Switzerland and Australia.
Sandi Thom's single I Wish I Was A Punk Rocker (With Flowers In My Hair) was also a huge hit in Australia. So much so that it was Australia's highest selling single of 2006. It had spent ten weeks at number one.
In May 2006 Sandi Thom made number one in the iTunes chart for the most downloaded tune for I Wish I Was A Punk Rocker With Flowers In My Hair. The song entered the top 40 singles chart at position 15 even though the single hadn't been released - this was just from downloads. The next week, on Sunday 28 May 2006, it shot to number two, being piped to the coveted number one spot by Gnarls Barkley song Crazy. A week later, on Sunday 4 June 2006 Sandi toppled the Gnarls Barkley nine week run and made it to number one. She moved to the number two spot from Sunday 11 - 18 June 2006. Nelly Furtado replaced her at number one with Maneater.
I Wish I Was A Punk Rocker (With Flowers In My Hair) was number one in the Australian charts for ten weeks.
Not bad for a lass fae MacDuff and Banff!
The Sandi Thom information continues further below.
Smile It Confuses People
Her first album Smile, it confuses people was released on 5 June 2006.
Buy Smile It Confuses People
for under £9 with free delivery available.
Track Listings
:
1. When Horsepower Meant What It Said
2. I Wish I Was A Punk Rocker (With Flowers In My Hair)
3. Lonely Girl
4. Sunset Borderline
5. Little Remedy
6. Castles
7. What If I'm Right
8. Superman
9. Human Jukebox
10. Time
In 2006 Smile It Confuses People sold over 600,000 copies of the album worldwide.
Sandi Thom has performed at
Free At The Dee
, Aberdeen. In December 2005 she played support with The Proclaimers throughout Scotland.
Sandi Thom Concert Appearances
Scottish Royal Variety Performance
Sandi Thom is due to take part in the first Scottish Royal Variety Performance at The Royal Concert Hall in Glasgow on Thursday 8 October 2009 at 7:30pm. Tickets cost £65 or £75 with proceeds from the Scottish Royal Variety Performance being donated to the Royal Blind School Appeal. Royal Family thought to be in attendance at the Scottish Royal Variety Performance will be HRH The Duke of Gloucester and His Grace The Duke of Buccleuch and Queensberry.
There will be a range of entertainers at the Scottish Royal Variety Performance ranging from dancers, singers, comedians and poets such as Craig Armstrong, Dougie MacLean, Singers and the Orchestra of Scottish Opera and their orchestra, The Red Hot Chilli Pipers, The Peres Brothers, Frightened Rabbit, Scottish Rhythmic Gymnastics and Danny Bhoy. The Scottish Royal Variety Performance will be hosted by Tam Cowan and Jenni Falconer.
On Saturday 30 August 2008 Sandi Thom will headline the second Feugh Festival in Stonehaven. Read about the
Feugh Festival
.
In 2007 Sandi Thom may be supporting Rod Stewart on his tour which should include Hampden Park.
On Hogmanay December 31 2006 Sandi Thom helped Glaswegians see in the year 2007 when she played at the Glasgow George Square concert. Other Scottish acts in the New Year Glasgow concert were The Fratellis and The View.
In the autumn of 2006 Sandi Thom played concerts in Australia.
Sandi Thom appeared at T in the Park on 9 July 2006. Other acts at T In The Park 2006 which was from July 8 to 9 were The Who, The Arctic Monkeys and The Strokes. Kula Shaker performed a T In The Park warm up concert at Edinburgh's Liquid Rooms on the 7 July.
What If I'm Right - Sandi Thom's second single was released on Monday 28 August 2006.
On Saturday 14 October Sandi Thom officially opened The Hub at Aberdeen University and performed several of her songs to the staff and students and then had an informal question and answer session. She was then given a tour of the refurbished dining, leisure and social complex which replaced the central refectory.
In the evening Sandi performed a live concert at the nightclub Moshulu. She played tracks from her album Smile It Confuses People and a cover of the Gnarls Barkley hit Crazy, which was the only single in 2006 to have sold more copies than her hit I Wish I Was A Punk Rocker.
Sandi Thom now lives in London. Her family still live in Aberdeenshire. Her father, Sandy, lives in Hatton, Peterhead. Her mother lives in Edzell and her grandmother has become a local TV celebrity with her television appearances praising her granddaughter.
Trivia About Sandi Thom
Sandi has a cat tattoo on her ankle
Sandi was the voice of the Impulse body spray advert.
Sandi was signed to Legacy Records with an album, called Rockabyeberry.
Sandi performs with other Scottish lassies from Edinburgh in the band G, KS and Ally. They have released a single called Way You Move.
The nickname of Sandi Thom here in the North East is the Babe fae Banff!
Alex Salmond
In March 2007 Sandi Thom demonstrated her support of the Scottish National Party (SNP) by presenting SNP leader Alex Salmond with a souvenir copy of the disc. Alex Salmond is also her local constituent MP for her hometown of Macduff. Sandi Thom presented Alex Salmond with a souvenir copy of her platinum selling debut album Smile...It confuses people.
Tartan Week
During the 2007 New York Tartan Week Sandi Thom appeared in the fashion show
Dressed To Kilt
with a customised tartan guitar alongside fellow North East lass
Nicola McLean
.
Sandi Thom opened the inaugural Coast Festival at Banff and Macduff which took place at Banff Castle from the 23 to the 26 May 2008.
Evening Express Columnist
In May 2009 Sandy Thom added a new talent to her biography when she became an Evening Express columnist for the Wednesday edition of the EE. Her column discussed current issues and Sandy gave a recommendation for a TV programme and music to listen to in her column.
Jake Fields
In May 2009 Sandi Thom became engaged to Jake Fields. He proposed at a restaurant whilst they were on holiday in Barcelona. Jake Fields comes from Cheshire and met Sandi when they were studying at the Liverpool Institute for Performing Arts.
Spikey Tyres
Ahead of her release of her new album The Pink And The Lily on 26 May 2008 Sandi Thom is to set up a film production company with her brother Chris. Their film company will be called Spikey Tyres and the first film will be a short movie about the travels of a cigarette lighter around the world.
For pictures and photos of Sandi Thom and to hear her songs visit her website at www.sandithom.com
More famous Aberdonians
.