Home
>
Museums of Aberdeen
>
Provost Skene's House Aberdeen
Provost Skene's House Aberdeen
Review tour facilities and history of Provost Skene's House Aberdeen. Includes photographs and details of the costume and painted gallery and Hanoverian troops during the Jacobite Rebellion.
Located in the heart of the city centre, Provost Skene's House is a rare surviving example of the early burgh architecture.
In Scotland a Mayor is called the Provost. So it is named after one of its owners, Sir George Skene, who was a wealthy merchant and Provost of Aberdeen from 1675 - 1685.
Previous owners include Alexander Knollis, a Laird, Bishop and Bailie Mathew Lumsden (cited in
The Haunted North: Paranormal Tales from Aberdeen and the North East
by Graeme Milne).
Follow us on:
Instagram
,
Twitter
and
Facebook
.
Contact Me
.
My new novel: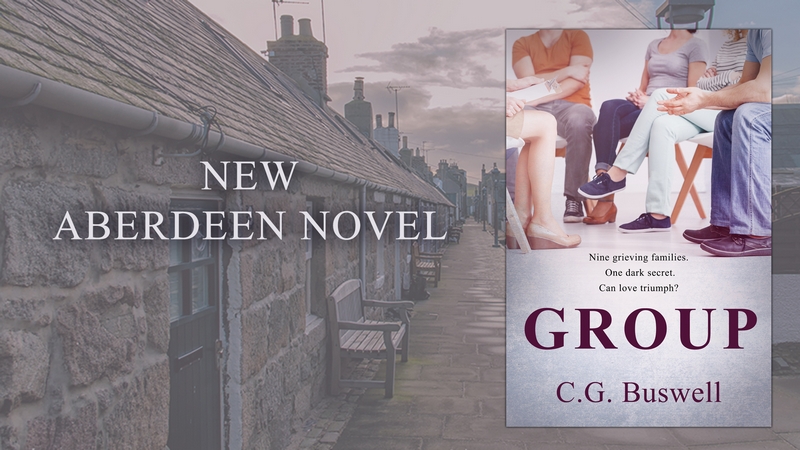 Nine grieving Aberdeen families, one dark secret. Can love triumph?
Group is the new emotionally raw psychological character-driven suspense romance by author C.G. Buswell
Buy on
Kindle and other devices
or
Paperback
.
During the Jacobite rebellion it was used by Hanoverian troops as a billet. The Duke of Cumberland stayed here on his way to Culloden and for some time the building was known as Cumberland House.
Walter Duthie then Miss Elizabeth Duthie, who gifted the Duthie Park to our city, were owners and the building was used as place of refuge and renamed Victoria Lodging House (cited in The Haunted North).
This
Dolphin Sculpture
painting by artist Lesley D McKenzie showcases the beautiful building:
In 1953 the Queen Mother opened it as a Museum.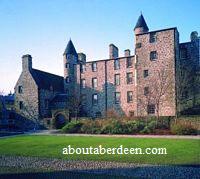 There is a fine lawn and pond with fountain outside, with seats which makes this a perfect picnic spot on a lovely sunny day. The cafe sells a delicious selection of home bakes and a wide range of hot and cold drinks. The floor in the cafe has a glassed section through which can be seen the cellars with an assortment of period curiosities.
Toilets are situated next to the cafe and by the entrance.
Admission is free and you can take a free information sheet. A reasonably priced book about it is available to purchase.
There are some stairs to climb so this visit isn't suitable for disabled people.
The first room has a display of olden household curiosities.
Through to the Dining Room there is a fine example of a mahogany table dating back to 1790. The plastered ceilings are dedicated to Scotland, France and England with the plastered thistles, French de-lys and English roses.
The 17th Century Bedroom has the coat of arms of Sir George Skene plastered on the ceiling.
It is closed on a Sunday. The opening hours are:
Monday- Saturday, 10am - 5pm.
Please note though it is currently closed to the public due to the demolition of St Nicholas House.
Painted Gallery
Up a small flight of stairs is the Painted Gallery which has 10 painted panels of religious paintings which represent the life of Jesus Christ from Annunciation to Ascension. No one knows why the paintings were commissioned or when and why they were created, or indeed who painted the pictures.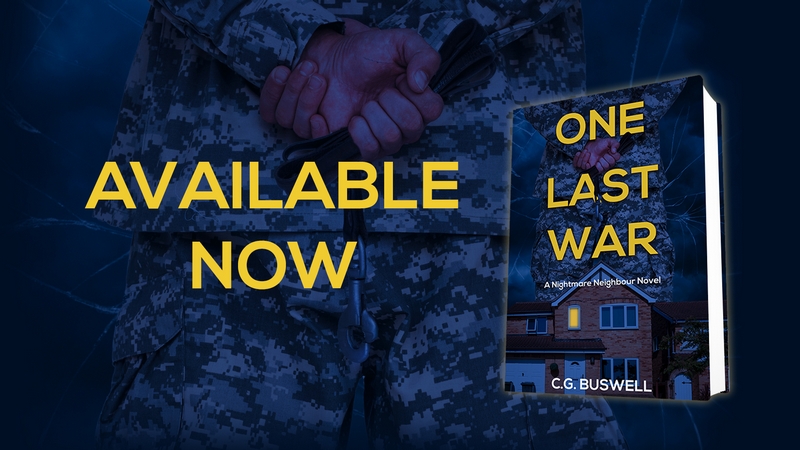 An army veteran moves his family back to his Aberdeenshire home, but his nightmare neighbour starts a battle of wits with him. Who will win this One Last War?
Buy this latest novel by local author C.G. Buswell on
Kindle
or
Paperback
.
Advertise Here from just £90.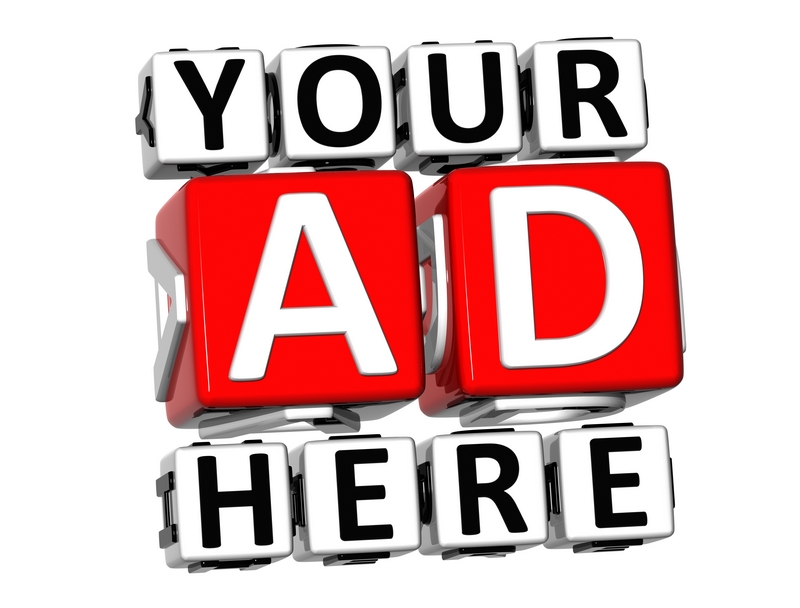 Costume Gallery
In another room called the Costume Gallery is a display of uniforms ranging from military, nurses, Royal Marines, waitress, British Rail, Robert Gordon's Technical College, Cricketing, Boys Brigade, and Gordon Highlanders uniforms. There are also examples of Bay City Rollers trousers, a Bishops Cassock and a Teddy Boy Coat.
The next room has a range of Seaton Pottery on display.
Going downstairs brings you to a late 19th Century Nursery with china faced dolls, Victorian books and scraps, a dolls house and a rocking horse.
The next rooms are Bedrooms and the Regency Rooms.
On the way to the exit there is a wall mounted cache of flintlock muskets from 1758 - 1759. They were nicknamed Brown Bess by the troops.
There have been many reports of ghosts at Provost Skene's House. Many people, especially staff who have to lock up alone at night and in the dark have reported a presence in the building. Staff members have reported being followed by ghostly footsteps in the turret staircase.
Several visitors have reported being shoved or jostled by an unknown spirit and not being able to open the painted gallery door because someone or thing is pushing against it (cited in
The Haunted North
by Graeme Milne.
The ghost of a woman has been sighted in the 17th century parlour room.
The Haunted North
state that staff think she might be Elisabeth Aberdour, the wife of Mathew Lumsden. The same book cites a haunting in the old kitchen area with the figure wearing an old dress and crinoline bonnet.
During December the guides take visitors round the building on an atmospheric candlelit Christmas tour where they talk about how former occupants would have celebrated Christmas centuries ago and their customs and traditions. Booking is essential and the adult tour is only suitable for those aged over 13 years. Each candlelit tour takes about 40 minutes and there is a shorter tour available for children.
Guestrow
Aberdeen
Grampian
Scotland
AB10 1AS
Tel: (01224) 641086
Website:
More
Aberdeen Museums
.