Home
>
Famous Aberdonians
>
Peter Williamson - Indian Peter
Peter Williamson - Indian Peter
Biography
Child Slavery Kidnapping
In the 1740s it was common practice for villains to kidnap young boys, aged from 6 years to teenagers, and sell them into slavery abroad, usually to America. Such practice was called listing and the people behind it were called press gangs. A similar practice would occur years later to "recruit" people into the Navy - gangs of sailors would go looking for fit men, usually drunk at the time and bundle them aboard ship, usually after being coshed. The unfortunate people would upon sobering up or waking from their assault find themselves far out at sea and have no alternative but to work their passage.
Peter Williamson from Hirnlay in Aboyne was one such victim of listing in 1743. He was born in 1730 and in 1740 he went to Aberdeen to live with his aunt. Three years later, whilst innocently playing at the harbour quayside, he was accosted by two men and taken to a barn in nearby Torry. He was later shipped to the New World on a ship called The Planter, commanded by Captain Robert Ragg.
Follow us on:
Instagram
,
Twitter
and
Facebook
.
Contact Me
.
My new novel: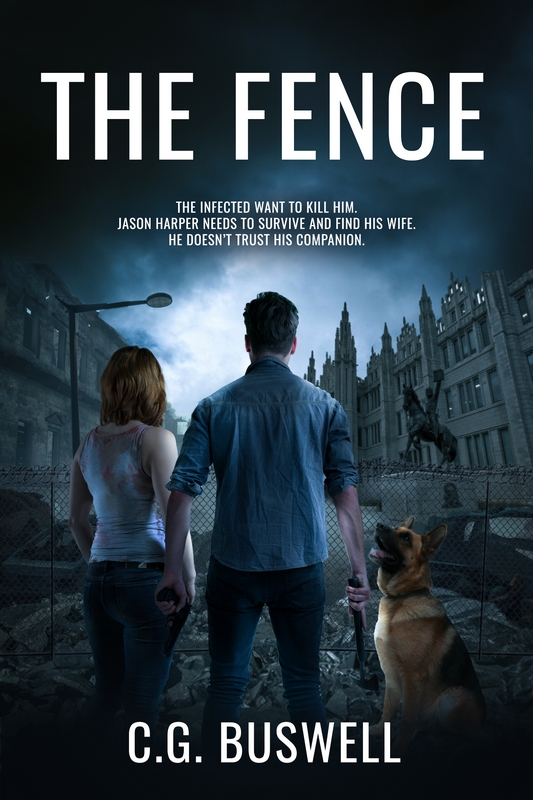 The Aberdeen skies are under attack from an enemy jet. It is spilling a strange yellow smoke. Minutes later, people start killing each other.
Former Royal Air Force Regiment Gunner Jason Harper witnesses this and then his wife, Pippa, telephones him, shouting that she needs him. They then get cut off. He sets straight out, unprepared for the nightmare that unfolds during his journey. Everyone seems to want to kill him.
Along the way, he pairs up with fellow survivor Imogen. But she enjoys killing the living dead far too much. Will she kill Jason in her blood thirst? Or will she hinder his journey through this zombie filled dystopian landscape to find his pregnant wife?
The Fence is the first in this series of post-apocalyptic military survival thrillers from the torturous mind of local horror and science fiction novel writer C.G. Buswell.
Download Now.
Buy the Paperback.
Graeme Milne in his book
The Haunted North: Paranormal Tales from Aberdeen and the North East
describes how The Green, on the bottom of the large steps on Union Street, had buildings that were used to house slave boys until they were shipped off abroad. These kidnappers houses employed the service of a Piper to play the bagpipes so that this noise would drown out the sounds of the children.
The voyage was eventful and the ship was wrecked during a storm. Peter survived and was sold to another Scot called Hugh Wilson who had also been listed, though from St Johnstown. Peter worked on Hugh's farm but also attended school in the winter months where he learnt to read and write.
Four years passed and Hugh died. He left a large sum of money, his horse, saddle and clothing to Peter in his will, leaving Peter a free man.
For seven years Peter went from town to town working as a labourer. He then fell in love with a wealthy planter's daughter in Chester County in Pennsylvania.
In 1754 on the 2nd October he was taken prisoner again, this time by some Indians. He was kept alive to work for them and was tortured. Three months later he escaped and made his way home but unfortunately his wife had died two months earlier. He then joined the Pennsylvania Volunteers and saw active service until 1756 when he journeyed back to the UK to Plymouth. He then travelled to York. Here he published his memoirs. The book was called French and Indian Cruelty: Exemplified in the Life and Various Vicissitudes of Fortune of Peter Williamson etc. He helped increase book sales by dressing up as an Indian with headdress and war paint, smoking a peace pipe and carrying a tomahawk and doing war dances.
Fifteen years after first being kidnapped he arrived back in Aberdeen to find his family. He was soon arrested for libel after talking about his kidnapping and writing about it in his book because he blamed civic officials for being behind the illegal slave trade. Though he was fined and banished from the town he did raise a court case to seek damages from his abductors. Though there were many underhand activities during the trial he eventually won his case.
Peter Williamson then moved to Edinburgh where he continued his writings and kept a tavern. He married a lass called Jean and they had a daughter. Peter established the Penny Post in Edinburgh and published a newspaper called The Scots Spy. He died in 1799 on the 19th January aged 69.
It is thought he may have inspired the novels of James Fenimore Cooper who wrote books such as The Last Of The Mohicans.
More famous Aberdonians
.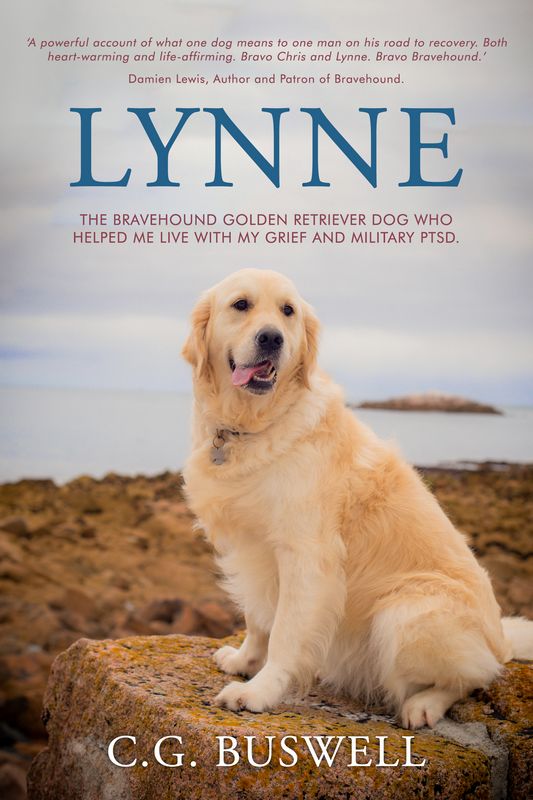 Have you seen my beautiful golden retriever Lynne out and about in Aberdeen? Ask her for a high-five! She's a Bravehound PTSD assistance dog, so we'll often be in shops, restaurants, and the cinema together.
We've written a book where I talk about growing up in Aberdeen and then joining the army to be a medic and nurse, and developing military Post Traumatic Stress Disorder.
I also talk about losing my son to suicide and the therapy I have had at Royal Cornhill Hospital and grief support groups in Aberdeen.
The author, Damien Lewis, said of Lynne:
"A powerful account of what one dog means to one man on his road to recovery. Both heart-warming and life-affirming. Bravo Chris and Lynne. Bravo Bravehound."
Download
.
Buy the paperback
.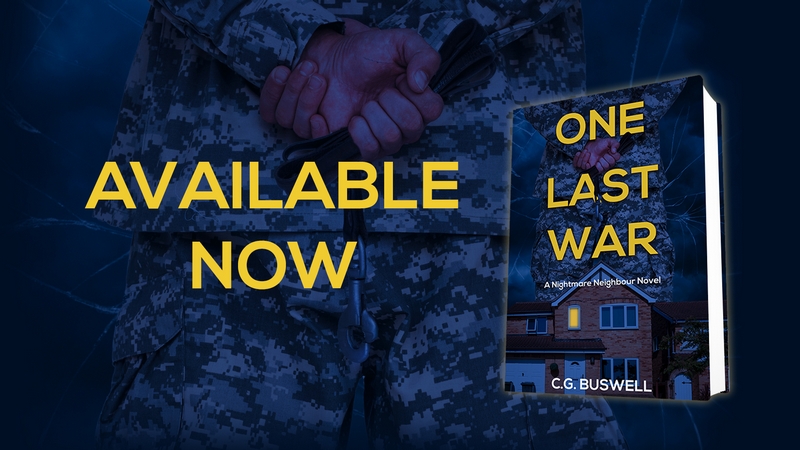 An army veteran moves his family back to his Aberdeenshire home, but his nightmare neighbour starts a battle of wits with him. Who will win this One Last War?
Buy this latest novel by local author C.G. Buswell on
Kindle
or
Paperback
.
Advertise Here from just £70.