Home
>
Famous Aberdonians
>
Nicola McLean Ellon Aberdeen Model
Nicola McLean Ellon Aberdeen Model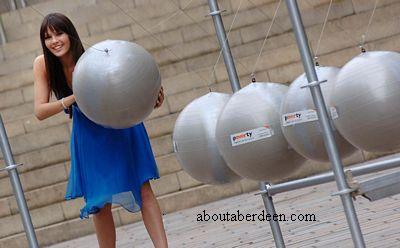 Biography of model Nicola McLean from Ellon in Aberdeenshire and Miss Scotland and Miss UK winner 2006 soon to appear on reality TV show
Biography
Model Nicola McLean comes from Ellon in Aberdeenshire and was educated at Ellon Academy
In 2003 Nicola was named The Face of Vital for the Daily Record newspaper.
In 2004 she came 3rd in the Miss Scotland contest.
In 2006 she won the titles of Miss Scotland and Miss UK.
Follow us on:
Instagram
,
Twitter
and
Facebook
.
Contact Me
.
My new novel: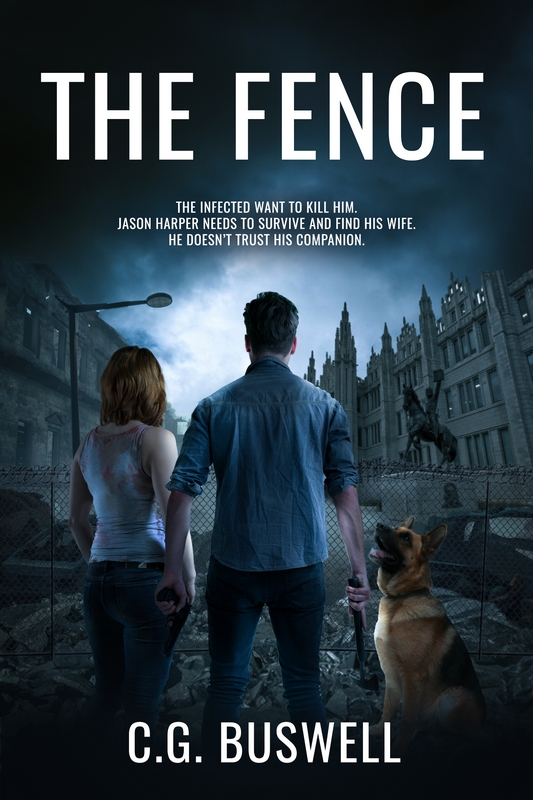 The Aberdeen skies are under attack from an enemy jet. It is spilling a strange yellow smoke. Minutes later, people start killing each other.
Former Royal Air Force Regiment Gunner Jason Harper witnesses this and then his wife, Pippa, telephones him, shouting that she needs him. They then get cut off. He sets straight out, unprepared for the nightmare that unfolds during his journey. Everyone seems to want to kill him.
Along the way, he pairs up with fellow survivor Imogen. But she enjoys killing the living dead far too much. Will she kill Jason in her blood thirst? Or will she hinder his journey through this zombie filled dystopian landscape to find his pregnant wife?
The Fence is the first in this series of post-apocalyptic military survival thrillers from the torturous mind of local horror and science fiction novel writer C.G. Buswell.
Download Now.
Buy the Paperback.
Miss Scotland 2006
In 2006 Nicola McLean made the top 10 in the Miss Scotland contest and took part in the Miss Scotland final in June 2006. She won this competition and became Miss Scotland 2006 winner and won:
£10,000 prize


A contract with The TFF Agency publicists


A unique piece of diamond jewellery from Glasgow designer Eric Smith


A designer outfit from Slanj, the Scottish Highland Dress manufacturer to wear at the Miss World Pageant in Poland


A year's free hair care from top stylist Taylor Ferguson, Scotland's top stylist based in Glasgow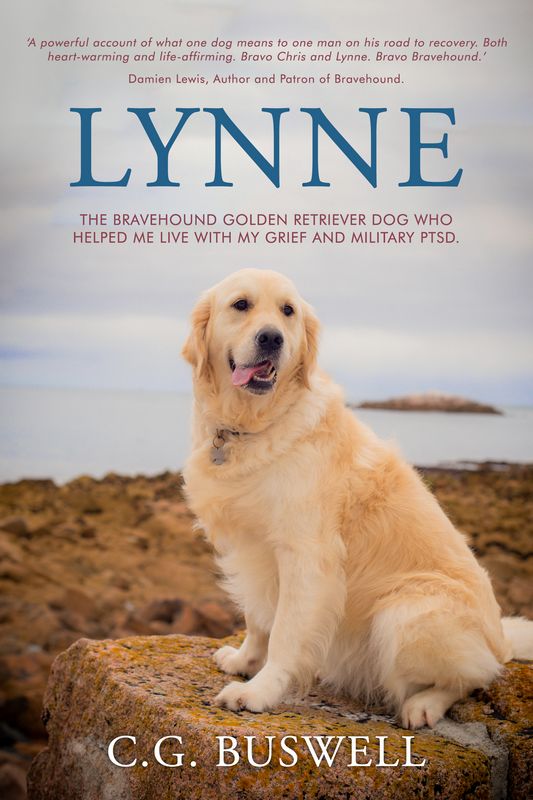 Have you seen my beautiful golden retriever Lynne out and about in Aberdeen? Ask her for a high-five! She's a Bravehound PTSD assistance dog, so we'll often be in shops, restaurants, and the cinema together.
We've written a book where I talk about growing up in Aberdeen and then joining the army to be a medic and nurse, and developing military Post Traumatic Stress Disorder.
I also talk about losing my son to suicide and the therapy I have had at Royal Cornhill Hospital and grief support groups in Aberdeen.
The author, Damien Lewis, said of Lynne:
"A powerful account of what one dog means to one man on his road to recovery. Both heart-warming and life-affirming. Bravo Chris and Lynne. Bravo Bravehound."
Download
.
Buy the paperback
.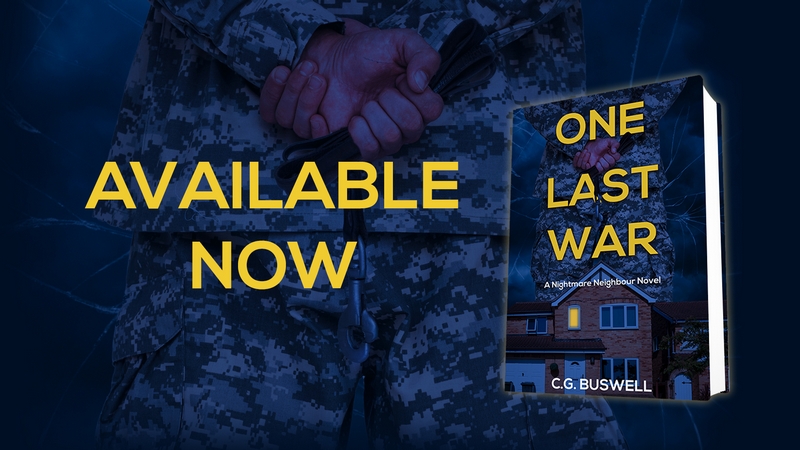 An army veteran moves his family back to his Aberdeenshire home, but his nightmare neighbour starts a battle of wits with him. Who will win this One Last War?
Buy this latest novel by local author C.G. Buswell on
Kindle
or
Paperback
.
Advertise Here from just £90.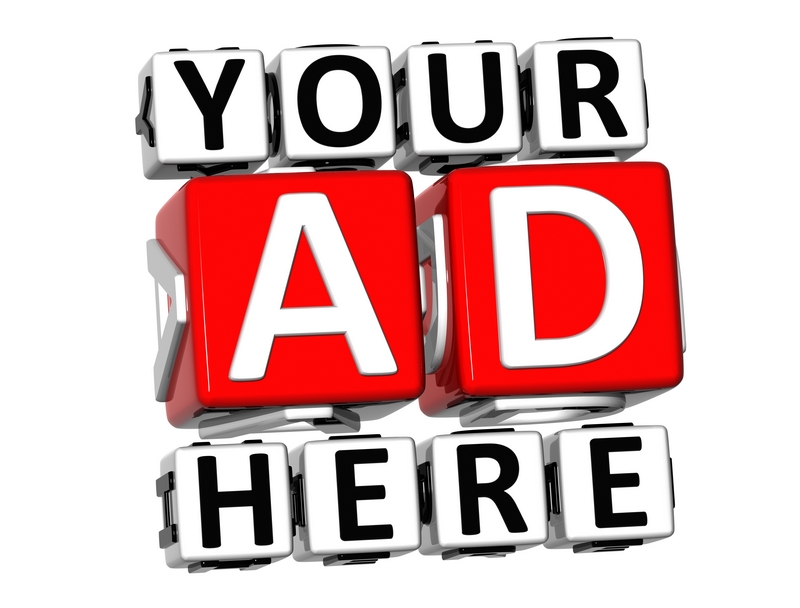 Reality TV
In August 2007 Nicola Mclean left Radio Clyde to begin a new career in telly. Nicola Mclean is to appear in a reality TV television programme but is keeping secret about what the reality show is called. Nicola McLean the nude and page 3 model is to star in the Channel 5 TV programme Help I've Got A High Maintenance Wife which will be broadcast sometime in 2008. This isn't the Nicola McLean from Ellon but the model and TV star Nicola McLean from London.
I'm A Celebrity Get Me Out Of Here 2008
Nicola McLean, the model who is the fiancee of Peterborough United footballer Tom Williams and the namesake of Nicola McLean from Ellon appeared in the ITV TV programme I'm A Celebrity Get Me Out Of Here in 2008. It was shown on ITV1 on Sunday 16 November 08 for two weeks. She was joined by Hollywood actor George Takei (Mr Sulu from the original Star Trek television series and films and Kaito Nakamura from Heroes on BBC2, Esther Rantzen (That's Life and founder of Childline), presenter Dani Behr, MEP Robert Kilroy-Silk, tennis champion and sports commentator Martina Navratilova, politician and former Deputy Assistant Commissioner to London Metropolitan Police Brian Paddick, WAG model and personal trainer Carly Zucker, actor Joe Swash (Eastenders Mickey Miller) and Blue musician Simon Webbe. No sign of Big Bob despite the best efforts of Al Murray! I'm A Celebrity Get Me Out Of Here 2008 is series 8 of the telly program.
In the first few days of I'm a Celebrity get Me out of Here the celebrities endured heavy rain from a storm that swept Australia.
In the first episode of I'm a Celebrity get Me out of Here Nicola MacLean was chosen to take part in the Monday episode bushtucker trial.
Ladbrokes are giving betting odds on Nicola McLean being the winner of I'm a Celebrity get Me out of Here at 16/1.
Though Ladbrokes may want to change these odds on Nicola Mclean winning I'm A Celebrity Get Me Out Of Here 2008 when she won her first bushtucker trial. This was against Joe Swash during the I Scream Van trial. They had to eat bush tucker grub. Nicola Mclean ate three crocodile eyes, three live crickets, a croc foot, five silk worms and a kangaroo testes. Joe Swash had to eat two scorpions, three live cockroaches, a witchetty grub, a croc penis and testicles through he refused to eat a bush fowl foot. With this bushtucker trial win Nicola McLean won kangaroo steak and Australian vegetables for her Away Team Camp.
Nicola McLean showed her compassionate side when she helped to comfort Esther Rantzen who was missing her family and grieving for her husband. Esther affectionately called Nicola Nic though Robert Kilroy-Silk called her Nicole. Nicola McLean felt nude without her make up and described her beauty techniques to the other contestants.
In the head to head celebrity challenge Nicola was competing against Dani Behr and went on to win the chest treat which was a cheese platter for her team. Dani and Nicola had to climb down a rope that was counter weighted with a heavy log.
Flooding from heavy rain meant that the away camp had to go and live with the home camp so that all the celebrities lived together. They are to be joined by two surprise celebs who are being held hostage in a cage awaiting the celebrities to free them.
Two new celebrities were introduced to the jungle camp but on the way were caught in nets and locked into prison cells. They were then ransomed for release if the celebs in the camp gave up their luxury items. The vote was not to do so and Nicola McLean got to keep her mascara. The new celebs, Timmy Mallet and Dollar singer David Van Day, were released the next morning.
Nicola realised that it was the first birthday of her boobs and to celebrate the boob job anniversary the celebrities sang Happy Birthday to her breasts which were nicknamed Pinky and Perky!
Several days into I'm a Celebrity get Me out of Here the sun finally cam out and whilst Brian Paddock showered in the nude the other celebrities kept their clothes on and Nicola McLean was able to get her pink bikini out. The other ladies soon followed and wore their bikinis.
During the jungle quiz test Nicola won and with Carly Zucker and Brian Paddick was treated to a jungle living room with comfortable chairs and sofa, a TV to watch an England football match, pizza and beer.
During the viewer phone in Nicola was voted to perform the Cavern of Calamity. This involved Nicola entering a totally dark cave filled with beasties like rats and creepy crawlies like spiders and huge cob webs which were all her major fears. Nicola bravely won three stars to swap for three meals for the camp. Later Nicola McLean took part in a jungle bush battle with Timmy Mallet and Robert Kilroy Silk where they were placed in a tank of smelly gunk and the person who stayed the longest won immunity from being voted off the first eviction voting of I'm a Celebrity get Me out of Here. Timmy Mallet won.
In another Bush Battle Nicola took part in the Night Living Bed which involved contestants lying down in a wooden coffin like box with a lid. Creepy crawlies were then added to the box. Due to her claustrophobia Nicola only lasted a few seconds. The winner of this Bush battle was Esther Rantzen.
Nicola underwent another chest challenge, this time with Joe Walsh. They had to undo knots during which a leech attached itself to her boobs. They won the challenge and were awarded with a jar of coffee and cream.
During her time in the jungle Nicola McLean took part in two more bush tucker trials. One of these involved using the controls of a large downfall type game to guide balls to two more celebrities. In a celebrity chest challenge with David Van Day they won a candy bra which was shared with the other celebs to eat the sweeties. Nicola kept her white polka dot bikini.
Nicola found a new friend in the jungle when a tic attached itself to her neck.
To liven up life in the camp Nicola McLean showed the other celebrities how to pose as a page 3 model with her boobs stuck out, tummy tucked in and bum stuck out. She then took Polaroid photos of George Takei striking a sexy pose!
Sadly Nicola McLean was voted off I'm A Celebrity Get Me Out Of Here on Tuesday 2 December 2008. She was the seventh voted off. She was met at the bridge by her agent Chrissy Johnstone and her boyfriend Dane Bowers because her fiancé and son could not come to Australia.
In the Coming Out party programme Nicola McLean nude was no more when she was able to wear her favourite clothes and make up rather than jungle boots, shorts and red top. She admitted that she was successful in smuggling some make up into the camp. On her return to the six star hotel Nicola stopped off at McDonalds for a vanilla milk shake and hash brown. At the I'm A Celebrity Get Me Out Of Here hotel she tucked into chocolate and ice cream before going to a lingerie photo shoot.
Help! I've Got A High Maintenance Wife
The other Nicola McLean has a boyfriend called Tommy Williams who plays football for Peterborough. WAG (Wives and Girlfriends) Nicola McLean stars in the television programme Help! I've Got A High Maintenance Wife on Channel Five which was first broadcast on Thursday 24 January 2008 at 10pm.
Help! I've Got A High Maintenance Wife showed the efforts model Nicola McLean takes to always look her best for Tommy Williams. This includes going to bed wearing her make up and getting up first to reapply her make up before Tommy sees her in their Wexham home in Buckinghamshire where they live with their son Rocky.
Proving that Nicola McLean is high maintenance viewers saw her filmed whilst buying a handbag - for £300 and shoes for a mere £1000.
During the TV programme Help! I've Got A High Maintenance Wife viewers saw Nicola McLean delaying a driving lesson until she could make sure her acrylic nails were perfect: which could go some way to explain why Nicola has failed her driving test many times!
Beautiful Nicola McLean confessed to spending about three hours a day on her personal appearance which ranges from soaking in the bath, exfoliating, shaving and topping up her tan. Then Nicola will apply her nail polish and make up before choosing a gorgeous outfit to wear. That's all before she goes to the beauty saloon to spend more time looking bonnie.
Viewers of Help! I've Got A High Maintenance Wife saw Nicola MacLean say that she would never dream of changing a light bulb nor ordering a take away meal - those are Tommy's jobs.
In the morning of the programme's broadcast UK model Nicola McLean appeared on the Channel 5 chat show The Wright Stuff where she talked about her high maintenance life and the panellists and guests talked about her lifestyle. Also featured in the documentary Help! I've Got A High Maintenance Wife is a wife who is a professional bodybuilder and looks after her muscled body and a wife who is sure that she is about to die.
Other interesting real life stories in the Channel 5 Program Help! I've Got A High Maintenance Wife included:
The story of Neil from Berwick Upon Tweed whose wife, Donna, was a bodybuilder and weightlifter. Donna was competing for several bodybuilding competition and husband Neil and their children Tom and his brother would help her and put up with her mood swings and diet. Help! I've Got A High Maintenance Wife showed Neil having to spend hours driving to body building competitions and then apply tanning agents to her skin which would take several hours.
The life of Peter from Cheshire whose wife Hayley Martin developed OCPD (Obsessive compulsive personality disorder) after her beautiful Golden Retriever dog died. Hayley would check and recheck doors and had feeding habits for her other dogs and horses, sometimes taking up to four hours to feed them and check their health. She had to have a quite house so that her routines would not be disturbed otherwise she had to start again. This meant her husband Peter could not use the telephone or have the sound on the television.
Steve from Carlisle who has to cope with his wife, Karen Armstrong, who has a fear of dying and a strong phobia of illnesses and her own death. Karen would think any symptom was a sign of a major illness or disease like a heart attack. She would visit her doctor up to six times a week and event park outside the surgery to feel safe. Help! I've Got A High Maintenance Wife introduced Karen Armstrong to Ian Banyard, a neurolinguist and confidence coach. Ian Banyard used neuro linguistic programming and techniques from his confidence clinic to boost Karen's self esteem and identify the reasons for her behaviour. This ended in a visit to an Indian restaurant where she was able to overcome her fear of eating spicy food causing her to die. She safely enjoyed a chicken korma with her husband and Ian.
As a result of appearing on Help I'm A High Maintenance Wife and her recent Daily Star lingerie photos page 3 favourite Nicola MacLean has been tempted back into the topless studio for the first time since 2005. The last time Nicola MacLean appeared topless she was a size D cup. For this semi nude photo of Nicola MacLean she will be a G cup after a recent boob job. In that February edition of the Daily Star Nicola Mclean wore a beautiful white basque with matching white stockings in one photo and a pair of black fishnet hold ups in another picture.
The topless photos of Nicola McLean appeared in the 22 February 2008 edition of the Daily Star newspaper.
Wags World
Following on from her success on Help! I've Got A High Maintenance Wife Nicola McLean featured in the Wedding Channel on the programme Wags World. Previous Wives and Girlfriends on Wags World include Danielle Lloyd and it is presented by a WAG: Lizzie Cundy.
ShowBizStyle
The page 3 model Nicola McLean from England often appears in daily newspapers such as The Sun and The Daily Star. Nicola McLean first modelled for The Daily Star when she was 16 years old. For example on the 5 February 2008 Nicola McLean was featured in The Daily Star along with a stunning photo of Nicola McLean in her underwear. She talked about her new online shop and store ShowBizStyle.com which Nicola McLean runs with Chrissy Johnston who is a celebrity agent and formerly a magazine Editor. Together Nicola McLean and Chrissy Johnston aim to bring their customers a range of fashionable lingerie, watches, footwear, lingerie, beachwear, fancy dress and even costumes for dogs like the doggie French maid outfit or the doggie school outfit through
ShowBizStyle
. AboutAberdeen love the doggie pirate costume but much prefer the celebrity style section which has the latest fashion worn by stars like Paris Hilton, Victoria Beckham, Amy Winehouse, Carmen Electra and Pamela Anderson at reasonable prices and often at a discount. Many are specially imported from America.
All the clothing and accessories at ShowBizStyle have been hand picked by Nicola McLean so you know they are going to be fashionable, trend setting and of good quality. Prices range from just £15 for outfits or undies sets.
The Show Biz Style Boutique went online at showbizstyle.com in February 2008 and to launch the shop Nicola McLean modelled some of her lingerie whilst pole dancing, a hobby she has recently started after a hen night out with some WAGS. Nicola even wore some nipple tassles to learn how to show off her assets at home to her boyfriend, Tommy Williams the Peterborough United football player, to really turn him on! Visit www.showbizstyle.com for more information and to see the full Show Biz Style clothing range.
Big Sainsbury's Sport Relief Mile
The English model Nicola McLean joined her fellow WAGs in January 2008 to launch the Big Sainsbury's Sport Relief Mile. This charity event will take place in March 08. Joining Nicola McLean were Alex Best, Jadene Bircham, Jude Cisse, Melissa Johnson and Lizzie Cundy. These sporting beauties were dressed in football shirts, shorts and trainers to launch information about the Big Sainsbury's Sport Relief Mile. Other famous names who are raising funds and awareness of the Big Sainsbury's Sport Relief Mile include the pop group, The Spice Girls, TV presenter Tess Daly, Big Brother host Davina McCall and British singer Leona Lewis. People throughout the UK can help raise funds for Sport Relief by pledging to run or walk 1, 3 or 6 miles. Events can be seen on BBC 1 on Sunday 16 March in a special telly programme called The Sport Relief Mile.
Wouldn't it be great to see former Miss Scotland and Miss UK Nicola Mclean on a similar reality TV programme or even on I'm a Celebrity Get Me Out of Here on ITV with Ant and Dec or Celebrity Big Brother on Channel 4 but definitely not Castaway on BBC 1! There is a new reality TV programme in the autumn of 2008 on ITV1 called Coleen's Real Women hosted by WAG (wives and girlfriends of footballers) Colleen McLoughlin whose boyfriend is Wayne Rooney. She helps ordinary women to gain advertising commercials on television and other high profile modelling jobs. Could this be the programme Nicola Mclean is to star in? Whichever reality TV programme that Nicola Mclean is to appear on we at aboutaberdeen wish her the very best in her new television career.
I keep missing the ITV autumn schedule 2007 advert but from the few glimpses I have seen of it, and the commercial does go rather fast, I am sure I have seen Nicola Mclean on the opening of the ad about to kiss a handsome man.
Ant and Dec are currently filming Ant and Dec's Saturday Night Takeaway on ITV until mid October 2007 so if Nicola Maclean is on I'm A Celebrity Get Me Out Of Here then we may see Nicola on the telly late October early November.
Rumoured celebrities for I'm A Celebrity Get Me Out Of Here 2007 are model and actress Paris Hilton, the singer from Right Said Fred Richard Fairbass, Katie Hopkins who was in another reality TV programme (The Apprentice) and the former Sex Pistols manager Malcolm McLaren who was also in another reality television programme filmed here in Aberdeenshire which is to be screened in Autumn 2007 called
Baron of Troup
. Here's hoping Nicola McLean will be added to the list!
Also rumoured to be joining the cast of I'm A Celebrity Get Me Out Of Here 2007 is Hollyoaks actress Gemma Atkinson
Saturday Night Takeaway
On Saturday 28 February 2009 Nicola McLean took part in the Ant and Dec Saturday Night Takeaway on the Plankety Plank panel which was to the style of Blankety Blank
Miss World Scotland
Nicola McLean represented Scotland in the Miss World pageant in Poland on 30 September 2006. It was the 56th Miss World Final and there were 104 contestants. Nicola McLean came 16th on the night and then after all votes were in it was revealed she came 10th. This entitled her to take the coveted prize of Miss UK 2006. She wore a stunning olive and green dress.
The TV event was hosted by Chinese television presenter Angela Chow and British host Tim Vincent who both hosted the 2005 event. They were joined by leading Polish TV presenter Grazyna Torbicka.
Musical entertainment was performed by Irish boy band Westlife, the veteran singer Robin Gibb from the group The Bee Gees and pop opera quartet Amici.
The final of Miss World attracts the world's largest live annual TV event viewers with global viewing figures topping two billion across nearly 200 countries. It was broadcast in the UK on satellite channel Challenge TV.
The official judges at the Miss World 2006 Final on 30th September included:
Julia Morley - Miss World Organisation Chairman and Chairman of the Judges,
Aneta Kreglicka - Poland's only former Miss World, who held the title in 1989,
Denise van Outen - UK actress and TV presenter known for her style and personality
Karan Johar - Indian director known worldwide for his award winning movies
Dame Kelly Holmes - Multi Olympic gold medallist and British heroine
Krish Naidoo - Miss World Organisation International Ambassador
Louis Walsh - Irish mastermind behind some of the world's leading pop acts and The X Factor judge
Mike Dixon - West End and Broadway award-winner musical director
Wilnelia Forsyth - Puerto Rican Miss World and designer of the Miss World beachwear range.
The winner of Miss World 2006 was Miss Czech Republic Tatana Kuchanrova.
Storm Model Agency Work
Nicola works as a model for Storm model agency in London, Glasgow based agency The Look and Milan based agency Beatrice.
This keeps her busy and in demand doing many fashion shows such as Armani, Amanda Wakely, Paul Costelloe, Urban Outfitters, Paul Smith, and The Big Ultimo Show in 2004 with Penny Lancaster. More recently Nicola McLean has modelled at The Scottish Style Awards. She has modelled for London fashion week and for fashion designer Ronit Zilkha.
Working as a model has taken Nicola to countries such as Thailand, Cyprus and Greece.
In 2006 Nicola McLean appeared on the catwalk at LA Fashion Week.
During the 2006 Los Angeles Dressed to Kilt fashion event she was approached by a video and computer game design company to appear in a role when they learnt that she was a former karate champion.
Charity Work
Nicola is involved in many charity shows and charities that she has worked for include Breast Cancer Care, The Red Cross and Cash For Kids. The photograph above of Nicola Mclean was a picture taken from her charity work.
Nicola McLean is currently studying acting and is hoping to combine her modelling work with a career in films and television.
Nicola McLean is 5 feet 11 inches tall.
National Lottery Game Adverts

In July 2006 Nicola McLean helped launch a new National Lottery game with Scottish Olympic silver medal winner Campbell Walsh and swimmer Rebecca Cooke. They were dressed in pyjamas and jumped onto a giant bed as part of the publicity to advertise the new Dream Game which replaced the Lotto Extra game. The new lottery game has a £500,000 jackpot prizes with smaller prizes available to win.

RSPB Advert

In August 2006 Nicola McLean was the model that helped the RSPB launch their new tartan. The tartan was named capercaillie and the sale of the tartan will help to protect the capercaillie birds which are a large species of grouse found in Scotland.
Tartan weavers Lochcarron who made the new tartan will donate 7% of royalties to the Royal Society for the Protection of Birds.
The colours of the tartan are blue and red to resemble the colours of the feathers of the capercaillie.
The capercaillie is an endangered bird and is on the RSPB red list of endangered species.


Post Office Advert

When the Post Office introduced new postal price rates for different sized envelopes and letters Nicola McLean was their model in the advertising. She went to the Glasgow Mail Centre, to the delight of many posties, and took part in a photo shoot wearing a bonnie red dress and crown. More photos of Nicola McLean can be found at her website wwwnicolamclean.co.uk


Nicola McLean Radio Clyde 1
In November 2006 started work as a radio DJ for the breakfast show at Radio Clyde1 which serves Glasgow and Central Scotland on frequency 102.5FM. She will become co-presenter with George Bowie from 6 am until 9 am. Nicola McLean was a guest to the Scottish radio show in October 2006 and so impressed the presenter and listeners that she got the job.


Miss Scotland 2007 Neve Jennings

On Saturday 2 June 2007 Nicola MacLean attended Miss Scotland 2007 to hand over the title and crown of Miss Scotland to the winner of Miss Scotland 2007 Neve Jennings from Glasgow.


Britannic Asset Women's 10km Run Glasgow
On the 13 May 2007 Nicola McLean will raise funds for the charity Breast Cancer Care which supports those affected by breast cancer throughout Scotland and the UK. Nicola's aunt had breast cancer and she is running to support her. The Britannic Asset Women's 10km Run is the only women's only road race that is timed and held in the UK. It starts and finishes at Bellahouston Park, Southside, Glasgow.


Samantha Mumba

In March 2007 Nicola McLean made a controversial comment on her live radio programme saying the singer, model and actress Samantha Mumba "looked like a monkey". She later apologised to Samantha Mumba and her listeners and explained that she was not a racist and did not condone racism behaviour. It is thought she made the remark as an attempt at humour, albeit an ill judged attempt, during a live discussion about possible new judges for the X Factor TV programme.


Tartan Week 2007

In April 2007 Nicola McLean appeared in Tartan Week in New York, America when she took part in the Dressed To Kilt fashion show along with Banff lass Sandi Thom.


The publicist who works with Nicola McLean is Ejay McEwan of the TFF Agency.


Nicola McLean does not pose topless or do nude modelling. If you are on this page looking for such nude images and pictures of Nicola McLean then you are searching for the London model of the same name who I think also appears on page 3. I will try and find her website so that I can direct AboutAberdeen visitors.


Nicola McLean from Ellon has a boyfriend called Robert McStranock.

Model Nicola McLean from Scotland has a Bebo page with some lovely photos and pictures which can be seen at https://www.bebo.com/missyscot06 The official Nicola Mclean website can be found at nicolamclean.co.uk


More famous Aberdeenshire Models.

More famous female Aberdonians.