Home
>
Ghosts of Aberdeen and Scotland
>
Melrose Abbey Ghosts
Melrose Abbey Ghosts
The ghosts that are said to haunt Melrose Abbey with a history of Melrose Abbey
:
There are three Melrose Abbey ghosts that are still said to haunt the ruins in the borders of Scotland:
Monk Ghosts
A group of monk ghosts have been witnessed walking in the area.
Michael Scott
In life Michael Scott was a philosopher and wizard who practised black magic and the black arts. It was said that he could fly. He is buried at Melrose Abbey and is said to haunt his grave. His stone coffin was thought to have been found in the aisle of the south chancel in 1812.
Follow us on:
Instagram
,
Twitter
and
Facebook
.
Contact Me
.
My new novel: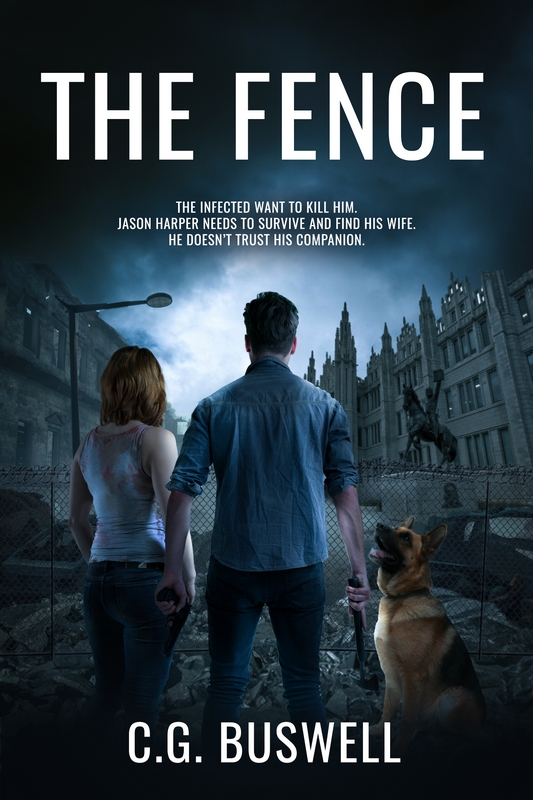 The Aberdeen skies are under attack from an enemy jet. It is spilling a strange yellow smoke. Minutes later, people start killing each other.
Former Royal Air Force Regiment Gunner Jason Harper witnesses this and then his wife, Pippa, telephones him, shouting that she needs him. They then get cut off. He sets straight out, unprepared for the nightmare that unfolds during his journey. Everyone seems to want to kill him.
Along the way, he pairs up with fellow survivor Imogen. But she enjoys killing the living dead far too much. Will she kill Jason in her blood thirst? Or will she hinder his journey through this zombie filled dystopian landscape to find his pregnant wife?
The Fence is the first in this series of post-apocalyptic military survival thrillers from the torturous mind of local horror and science fiction novel writer C.G. Buswell.
Download Now.
Buy the Paperback.
Sliding Figure
A mysterious figure has been witnessed sliding along the grounds of Melrose Abbey.
Vampire Monk
One of the Abbey's monks who was a bit evil in life returned from the dead as a vampire. It was said that he would rise from his grave at Melrose Abbey and feed at the local nunnery. One night a brave monk kept vigil at his tomb and when the vampire monk climbed out to feed he chopped his head off with an axe. This killed the vampire monk but his evil presence was thought to remain at the Abbey for some time. Some say they can still feel his evilness.


Melrose Abbey History
Melrose Abbey was founded in 1136 by Cistercian monks on the request of King David I of Scotland. The Abbot or Commendator of Melrose headed the Abbey. A previous Monastery had been built in the 6th century about two miles away which had been dedicated to Saint Aidan. This was destroyed in the year 839 by Kenneth the I of Scotland. One of the Abbots was St Cuthbert who left for Holy Island in Northumberland. King David I had wanted to build Melrose Abbey on this land but the Cistercians persuaded him against this because the land was infertile and the eventual site for Melrose Abbey made better farm land.

Building work to the East End of Melrose Abbey was finished in 1146 and the other buildings were completed over a 50 year period. These buildings formed the shape of a St John's cross. Melrose Abbey became the mother church of the Cistercian order in Scotland. On the 28 July 1146 the church of the convent was dedicated to St Mary.

Many Scottish Kings throughout the centuries have been buried at Melrose Abbey. This includes Alexander II.

A town grew around Melrose Abbey and was therefore named Melrose. The motto of the town of Melrose was taken from an inscription on the Abbey staircase by the master mason John Morow. It read Be halde to ye hende. This translates to Keep in mind, the end, your salvation.

Melrose town was attacked by the army of Edward II in 1322 and most of the original Melrose Abbey was destroyed. King Robert the Bruce helped to rebuild Melrose Abbey.

The embalmed heart of Robert the Bruce was laid to rest, encased in lead, in the Melrose Abbey grounds whilst his body is buried in Dunfermline Abbey. During archaeological excavations centuries later in 1996 a conical lead container was unearthed. It had an engraved copper plaque which indicated earlier unrecorded excavations. It read The enclosed leaden casket containing a heart was found beneath Chapter House floor, March 1921, by His Majesty's Office of Works. As no other heart had been recorded as being buried in Melrose Abbey it was thought that this was the heart of Robert the Bruce. It was reburied on the 22 June 1998 and a plinth covers the burial site.

The army of Richard II burned down Melrose Abbey in 1385 as his troops were hunting down David II of Scotland and his army.

Over the next 100 year Melrose Abbey was rebuilt and records show that it remained unfinished during the visit by James IV in 1504.

Melrose Abbey sustained damage by the English army in 1544, and was never repaired, during fighting over marriage proposals between the infant Mary Queen of Scots and the son of Henry VIII. This damage marked the decline of Melrose Abbey as a working Monastery. The son of James V, James Stuart, was the last Abbot. James Stuart died in 1559 and the last monk died in 1590.

During the English Civil War Melrose Abbey sustained canon fire damage by the troops of Oliver Cromwell to some of its walls. This damage can still be seen today. During these Reformation years Melrose Abbey lost much of its land when they were seized by the crown or passed onto nobles, much of which went to the Buccleugh family.

A parish church was built in 1610 using a converted portion of the Abbey's church. This served the town of Melrose until a new church was built within the main town in 1810.

Melrose Abbey is now owned and managed by Historic Scotland. Visitors can see the ruins which still contain fine examples of decorated masonry and well preserved figure sculptures some of which include likenesses to saints and images of dragons and gargoyles. There is a museum which contains relics of the Abbey and this is housed in a building which dates back to 1590.


More Scottish Ghosts.






Have you seen my beautiful golden retriever Lynne out and about in Aberdeen? Ask her for a high-five! She's a Bravehound PTSD assistance dog, so we'll often be in shops, restaurants, and the cinema together.

We've written a book where I talk about growing up in Aberdeen and then joining the army to be a medic and nurse, and developing military Post Traumatic Stress Disorder.

I also talk about losing my son to suicide and the therapy I have had at Royal Cornhill Hospital and grief support groups in Aberdeen.

The author, Damien Lewis, said of Lynne:

"A powerful account of what one dog means to one man on his road to recovery. Both heart-warming and life-affirming. Bravo Chris and Lynne. Bravo Bravehound."

Download.

Buy the paperback.




An army veteran moves his family back to his Aberdeenshire home, but his nightmare neighbour starts a battle of wits with him. Who will win this One Last War?
Buy this latest novel by local author C.G. Buswell on Kindle or Paperback.




Advertise Here from just £90.