Home
>
Leisure Facilities In Aberdeen
>
Mecca Bingo Aberdeen
Mecca Bingo Aberdeen
- Play bingo to win cash prizes and have fun.
Situated in the
Berryden Retail Park
town centre, the
Mecca Bingo Aberdeen
Club offers free membership to the bingo hall and facilities. In order to join you will need to complete an application form 24 hours form in advance. This then permits you to use the Mecca Bingo Clubs Halls in all parts of Scotland, such as Edinburgh, Dundee and Leith.
Alternatively play at the Mecca Bingo online site at www.meccabingo.com where you can claim a free £50 bingo game.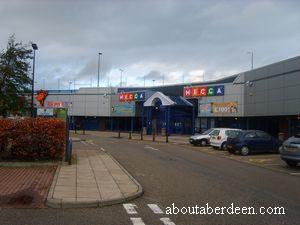 There is a licensed bar and food is available and there is comfortable seating to enjoy a relaxing drink or snack before or after bingo games.
The foyer contains many slot machines which you can play for cash prizes.
There are disabled facilities.
There is a large free car park just outside the hall.
Follow us on:
Instagram
,
Twitter
and
Facebook
.
Contact Me
.
My new novel: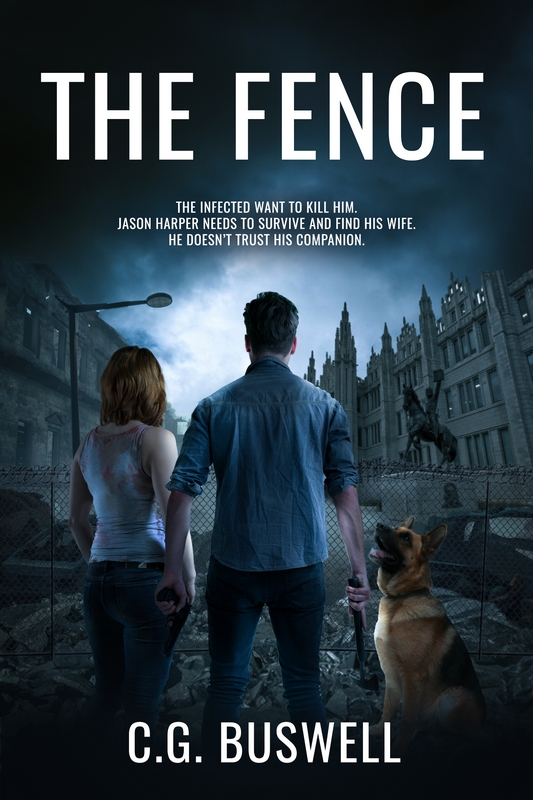 The Aberdeen skies are under attack from an enemy jet. It is spilling a strange yellow smoke. Minutes later, people start killing each other.
Former Royal Air Force Regiment Gunner Jason Harper witnesses this and then his wife, Pippa, telephones him, shouting that she needs him. They then get cut off. He sets straight out, unprepared for the nightmare that unfolds during his journey. Everyone seems to want to kill him.
Along the way, he pairs up with fellow survivor Imogen. But she enjoys killing the living dead far too much. Will she kill Jason in her blood thirst? Or will she hinder his journey through this zombie filled dystopian landscape to find his pregnant wife?
The Fence is the first in this series of post-apocalyptic military survival thrillers from the torturous mind of local horror and science fiction novel writer C.G. Buswell.
Download Now.
Buy the Paperback.
Address, Telephone Number And Website Of The Mecca Bingo Hall In Aberdeen
Mecca Bingo
Berryden Retail Park
Unit 2
Centrepoint
Berryden Road
Aberdeen
AB2 3SQ
Tel: (01224) 641998
Website: meccabingo.com
More Aberdeen Bingo Halls
.
In 2005 one of the Aberdeen Mecca Bingo Hall's callers won the Scottish Bingo Caller Of The Year Award and featured on a BBC TV programme.
Read about him
.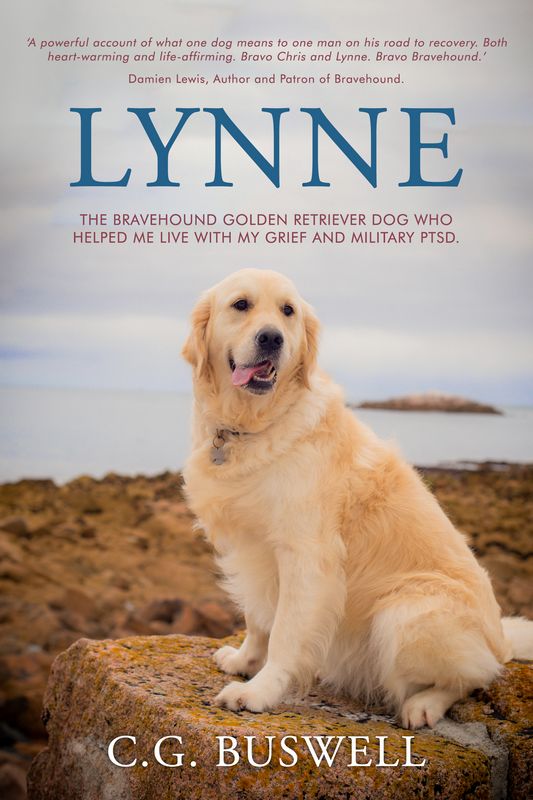 Have you seen my beautiful golden retriever Lynne out and about in Aberdeen? Ask her for a high-five! She's a Bravehound PTSD assistance dog, so we'll often be in shops, restaurants, and the cinema together.
We've written a book where I talk about growing up in Aberdeen and then joining the army to be a medic and nurse, and developing military Post Traumatic Stress Disorder.
I also talk about losing my son to suicide and the therapy I have had at Royal Cornhill Hospital and grief support groups in Aberdeen.
The author, Damien Lewis, said of Lynne:
"A powerful account of what one dog means to one man on his road to recovery. Both heart-warming and life-affirming. Bravo Chris and Lynne. Bravo Bravehound."
Download
.
Buy the paperback
.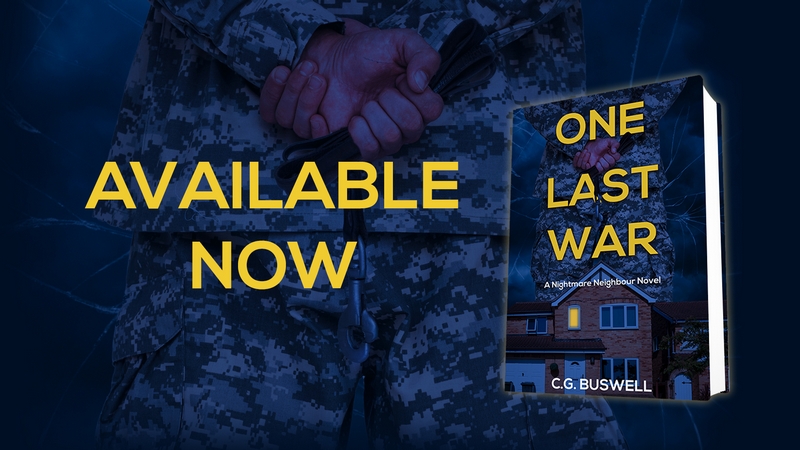 An army veteran moves his family back to his Aberdeenshire home, but his nightmare neighbour starts a battle of wits with him. Who will win this One Last War?
Buy this latest novel by local author C.G. Buswell on
Kindle
or
Paperback
.
Advertise Here from just £90.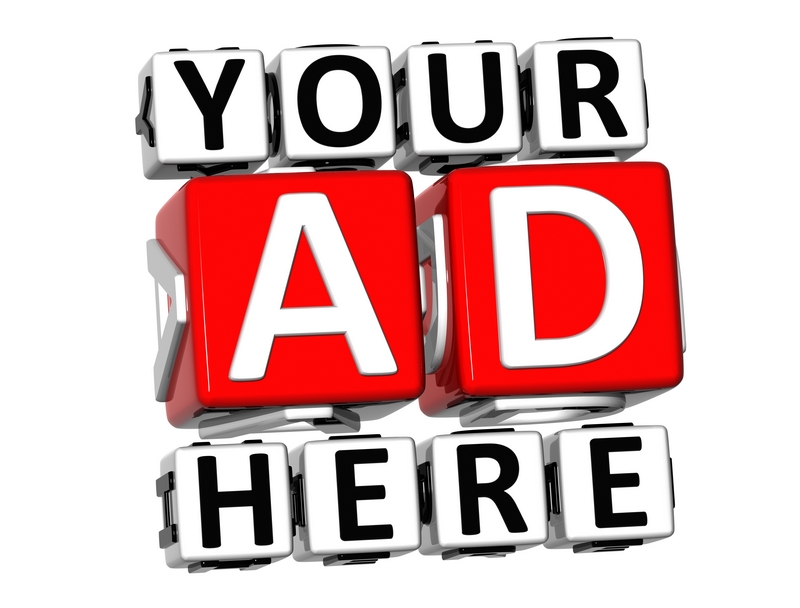 Table Service
Mecca Bingo Aberdeen at Berryden shopping centre now have a new table service which was introduced in April 2010. This means that the staff will bring your food and drinks to tables so that you do not miss any Mecca bingo game numbers being called. Mecca Aberdeen also introduced a new separate social lounge.
Binglo
Binglo
is a fun way to play bingo in the dark each Saturday night at Mecca Bingo in Aberdeen after 9:30pm. This amusing bingo party allows bingo players to use special glow in the dark daubers whilst the Mecca Bingo Aberdeen staff play special music and use lighting during the after dark binglo. There are special prizes to be won at the after dark binglo which can include a Borat Mankini, senz stealth umbrella, slanket, pogp instant photo printer and vuzix iwear.
Mecca Bingo prices for the after dark binglo are £5, though the special price of £10 includes normal bingo games prior to after dark binglo.
After Dark Binglo also takes play at the Mecca Bingo halls in Beeton in Nottinghamshire, England, Catford near London and Oldury in the Midlands.
Britain's Got Talent Game
A new
Britain's Got Talent Game
of bingo has been introduced in 2010 by Mecca Bingo and can be played online at meccabingo.com and at Mecca Bingo clubs throughout the United Kingdom and inludes the Mecca Bingo Aberdeen hall. This Britain's Got Talent Game is exclusive to Mecca Bingo after signing a deal with the makers of Britain's Got Talent, FremantleMedia Enterprises (FME). This three year deal for the Britain's Got Talent Game enables Mecca Bingo to use the Britain's Got Talent music, graphics, images and logo so that players of the Britain's Got Talent Game get a unique gaming experience.
Angus Nisbet, Director of Gaming for parent company Rank Interactive said of the Britain's Got Talent Game:
We are very excited to be joining forces with one of the UK's most successful TV brands, in the first deal of its type for meccabingo.com. This deal will give us exposure to a new audience, including the opportunity to promote meccabingo.com to Britain's Got Talent fans. It will also enable us to enhance our offering to our existing customers. For example we will be able to give them the opportunity to win some fantastic prizes including trips to Britain's Got Talent auditions and live shows.
Dominic Burns, SVP Licensing UK for FME said of the Britain's Got Talent Game:
We are delighted to be building this long term partnership between meccabingo.com and Britain's Got Talent. Last year's series final was the most watched show on TV in 2009 and we are looking forward to building on that success in 2010 and beyond. These types of deals are crucial in extending the brand successfully beyond the TV screen.
Britain' Got Talent is one of the most popular TV programmes on STV in Scotland and on ITV throughout the UK. Britain' Got Talent is the highest rated entertainment show of the noughties and won an audience of 18.3 million viewers for the finale of series three where Scot's lass Susan Boyle shot to fame. This figure is almost one third of the total UK population. Series three of Britains Got Talent was the UKs highest rated series of 2009 wining an average audience of 13.3 million viewers and a share of 52.8%. Over the course of the series, 43 million people tuned into Britain's Got Talent - this represents 76% of the total UK population. Series on series the average audience for Britain's Got Talent rose by 30%. Scottish singer Susan Boyle helped raise the popularity of the ITV1 show Britain?s Got Talent when it became an international phenomenon in 2009 with over 200 million internet views of her initial audition.
Prices of the Britain's Got Talent Game and details of the prizes and how to play Britain's Got Talent Bingo Game will appear on this aboutaberdeen Mecca Bingo Aberdeen page soon.
Mecca's Got Talent
Mecca Bingo Aberdeen are one of the many Mecca Bingo halls throughout the UK offering players the chance to take part in a special competition that celebrates their new bingo game of Britain's Got Talent. Team members will be able to take part in the Mecca's Got Talent competition to show their special talents and get the chance to win an amazing prize. Mecca's Got Talent started on Saturday 17 April 2010 and Mecca customers and team members who think they have a talent that deserves to be recognised can enter to take part in the nationwide search. Mecca's Got Talent will culminate in a national final event hosted by popular Scottish TV presenter Lorraine Kelly. The overall winner of Mecca's Got Talent will receive a £3,000 cash prize and the chance to perform at Wembley Stadium next May during the 2011 Blue Square Premier Play-off.
Mecca's Got Talent will include singers, dancers, jugglers, impersonators - basically anyone who can get on stage and keep an audience entertained.
The winning club act of Mecca's Got Talent will receive a pair of tickets to the live Britain's Got Talent tour and be invited to compete in a regional semi finals event. If they are lucky enough to make it through the semi-finals, they will then compete against other winners from Mecca clubs across the UK in the national finals event. The finals event will take place on 4 September 2010 at Mecca Bingo in the Midlands, with TVs Lorraine Kelly as host.
Lorraine Kelly says,
I'm thrilled to be part of Mecca's talent search. Britain's Got Talent is a fantastic show and I'm sure Mecca's Got Talent will be just as exciting and entertaining. Who knows, we might even find the next Susan Boyle!
In addition there is also Mecca's Got Talent Online at the Meccabingo.com Facebook fan page whose link can be found at www.meccabingo.com There you can upload your home made videos hosted through YouTube. Mecca will then choose the best five talent videos and Mecca bingo customers can vote for their favourite. The two with the most votes will go through to the Grand Final and meet Sunday Post columnist and TV star Lorraine Kelly. The first place winner will win a £3,000 cash prize and be given the chance to perform live at Wembley Stadium in May 2011.
Mecca Moment
In September 2010 Mecca Bingo introduced a new promotion called
Mecca Moment
which is based on that special feeling you get when you win at Mecca: A Mecca Moment. There was also a special TV Ad where Mecca players described their own Mecca Moments or what would they do if they won at Meccabingo.com
Mecca Moments also appeared on internet media sites such as Facebook, Twitter, Flickr and YouTube. One lucky person had the chance to have their Mecca Moment dream come true. There was also other weekly prizes such as £50 online free play and £50 cinema vouchers.
The Mecca Moment finalists were announced in November 2010 following the recent social media campaign launched by Meccabingo.com to find out what the nation's 'Mecca Moment' would be. The finalists are:
Lisa Frame who said: " My Mecca Moment would be to use the money to go away with my husband. He is in the army and we had to cancel our honeymoon due to him having to go to Afghanistan and we have not been able to afford one since."
Laura Louise Brine: " My Mecca Moment would be to join the local gym to lose my tyres and buy myself a new wardrobe to go with the new body!"
David Roberts: "My Mecca Moment would be to get down on one knee and surprise my girlfriend with the BIGGEST diamond ring she has ever seen and pop the question, just to show her how much I appreciate her and love her."
Mandy Webb: "My Mecca Moment would be to put a deposit down on a flat for my 3 eldest to move out of home so they don't keep hogging my laptop lol while I'm playing Mecca lol! Or enough to buy them a laptop each!"
Catherine Pope: "My Mecca Moment would be getting Madonna to come and sing at my 40th birthday in December as I've been a lifelong fan!!! That would truly be a marvellous, magical Mecca Moment."
The five finalists and their Mecca Moments'have been uploaded to the Mecca Bingo Facebook fan page at www.facebook.com/meccabingo - and Mecca Bingo is now asking Customers and bingo fans to vote for their favourite by clicking on the Facebook'Like' button. The 'Mecca Moment with the most votes by Sunday, 19th December will win &pound2,000 to help their dream come true!
Launched in October across Facebook, Twitter, Flickr and YouTube, Mecca Bingo has been asking Customers to upload their 'Mecca Moments' via these channels. 'Angus Nisbet Gaming Director for Meccabingo.com, comments: "The responses have been overwhelming. We have had everything from the funny, to the bizarre, to the truly heart warming and we would like to thank everyone that has participated".
£10,000 Giveaway
In March 2010 Mecca bingo had a daily £10,000 giveaway jackpot where one £10,000 prize was guaranteed to be won each day. Mecca bingo website also launched new games which included Deal or no Deal, Rainbow Riches, Cleopatra and Clover Rollover.
Mecca Bingo Aberdeen players joined the nationwide group of bingo players taking part in the £10,000 Daily Jackpots which saw 30 winners in the first few weeks. So popular has this bingo game been that meccabingo.com have extended the bingo promotion through to the end of March 2010. Two lucky bingo winners have won twice. One such lucky bingo player uses the username of divorcedatlast and comes from East Kilbride in Scotland. He had only recently joined www.meccabingo.com and won the £10,000 jackpot in February and March: He said
I love playing online bingo because it is just so easy. You can sit and have a cup of tea and relax whilst playing. Since joining MeccaBingo I have been very lucky indeed! It still has not sunk in that I have won the £10,000 Jackpot twice. I was not watching the first time around and wondered who all the roomies were congratulating! The second time I was on the phone to a friend when I saw my name flash up. Neither of us could believe it! My youngest daughter turns 18 soon and my eldest turns 21, so this will go towards something extra special for my children.
MeccaBingo user Winformeplease from Sheffield in England was the first £10,000 jackpot winner. She has been a MeccaBingo player for over three years and went on to win another £10,000 a few weeks later. She told MeccaBingo
I am absolutely surprised! I was just playing because I like bingo and certainly did not expect to win the first time never mind again! We have decided to really treat ourselves and my partner and I have bought a new car, computer, all sorts for the house and have of course treated our three children.
Mecca Bingo Aberdeen had a grand relaunch party on the night of Thursday 1 April 2010. Visitors to the revamped Mecca Bingo Aberdeen could win a car as well as seeing the new changes to the bingo hall, Mecca Bingo Aberdeen prices and facilities. New players at Mecca Bingo Aberdeen in Berryden could also enter an extra competition to win £500 of high street shopping vouchers.
There is a dedicated Mecca Bingo Facebook fan page, url to follow.
Visitors to the Mecca Bingo Hall in Aberdeen are encouraged to bring along any unwanted foreign coins. From the summer of 2009 the Mecca bingo Aberdeen staff are collected these overseas coins and notes for the charity Whizz-Kidz which ensures disabled children receive specially customised wheelchairs and other mobility aids
Bingo rooms at Mecca Bingo online UK site include:
Two Little Ducks
Two Little Ducks
is the 24 hour bingo room at www.meccabingo.com and Two Little Ducks has some of the biggest jackpots at Mecca Bingo UK. Each day between 3pm and 6pm there are buy One Get One Free (BOGOF) bingo games. In addition Two Little Ducks bingo room at MeccaBingo have free bingo games three times a day.
Dancing Queen
Dancing Queen
is an afternoon and evening bingo room at Mecca Bingo and opens from noon until 11pm daily. Dancing Queen also has great jackpots, BOGOF offers between 3pm and 6pm and two free games a day!
Key To The Door
Key To The Door
is one of the cheapest bingo rooms on the internet at www.meccabingo.co.uk with bingo games starting at just a penny and going up to just 25pence. Key To The Door allows meccabingo.co.uk players to play a maximum of 18 bingo tickets per game.
Lucky For Some
Lucky For Some
is a popular bingo room at www.meccabingo.co.uk and opens from 6pm until 11pm.
Lucky 7
Lucky 7
bingo room at meccabingo.co.uk is a 75 ball bingo room that stays open 24 hours a day. Each bingo game of Lucky 7 has five winners to share the bingo pot. Each hour there is also a 1p bingo game in the Lucky 7 room and each evening at 10pm there is a £500 bingo game.
£100,000 Mecca Monster Bingo Game
On the 28 March 2008 at MeccaBingo.com there was a £100,000 Mecca Monster bingo game. The one line prize pool was £5000, the two line prize pool was a guaranteed £15,000 whilst a full house was a cool £100K. Tickets to these special Mecca bingo games cost £3 each and went on sale on the 22 March 2008. Every full house 90 ball winner between 1 and 27 March was rewarded with one ticket to the £100k Mecca Monster game.
In addition to the £100,000 Mecca Monster Bingo Game MeccaBingo had other March 08 promotions such as the £2k Mecca Mayhem game which took place every night at 10pm and only cost £1 a ticket. One hour later, at 11pm, there was the Mecca Monster Freebie which was a free bingo link up game. This free bingo game had a guaranteed bingo pot of £1,000. Other Mecca Bingo link games took place every hour on the hour with some fantastic prizes available to those who play online rather than at Mecca Bingo Aberdeen.