Home
>
Ghosts of Aberdeen and Scotland
>
Leith Hall Ghosts
Leith Hall Ghosts
Leith Hall was built by the Leith family in 1650 and remained in the Leith-Hay family until 1945. There were extensions added in 1738, 1810 and in 1904. It was built on the site of the medieval Peill Castle.
It is owned by the
National Trust for Scotland
.
www.nts.org.uk
In the uprising of 1745 Andrew Hay of Rannes hid at Leith Hall after the Battle of Culloden where he fought for Bonnie Prince Charlie. He was unable to seek refuge at his own estate. He eventually made it to France. In 1780 he was given a pardon by King George. This Jacobite pardon is still at Leith Hall in the Historic Wing and is thought to be the only surviving pardon document.
During the First World War Leith Hall, like many large buildings, became a temporary hospital. It housed over 500 patients who returned injured and wounded from fighting in Belgium.
Follow us on:
Instagram
,
Twitter
and
Facebook
.
Contact Me
.
My new novel: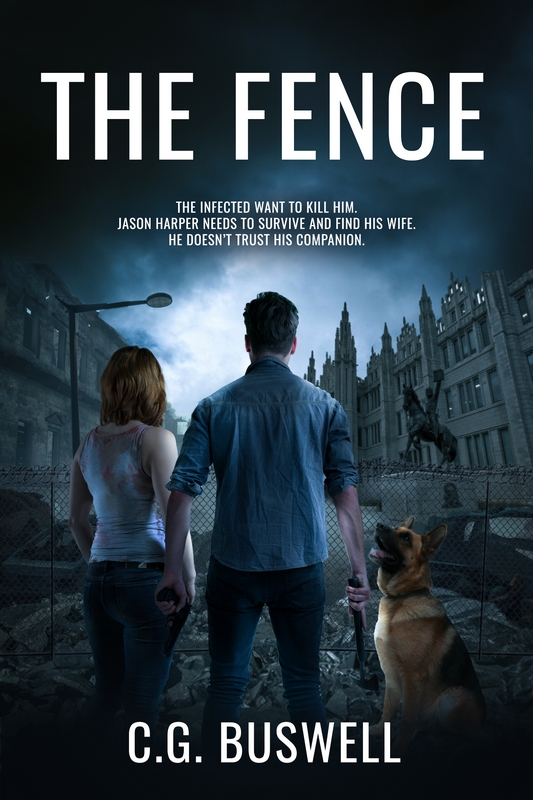 The Aberdeen skies are under attack from an enemy jet. It is spilling a strange yellow smoke. Minutes later, people start killing each other.
Former Royal Air Force Regiment Gunner Jason Harper witnesses this and then his wife, Pippa, telephones him, shouting that she needs him. They then get cut off. He sets straight out, unprepared for the nightmare that unfolds during his journey. Everyone seems to want to kill him.
Along the way, he pairs up with fellow survivor Imogen. But she enjoys killing the living dead far too much. Will she kill Jason in her blood thirst? Or will she hinder his journey through this zombie filled dystopian landscape to find his pregnant wife?
The Fence is the first in this series of post-apocalyptic military survival thrillers from the torturous mind of local horror and science fiction novel writer C.G. Buswell.
Download Now.
Buy the Paperback.
Leith Hall is now in the care of The
National Trust for Scotland
, having been gifted by the Honourable Mrs Henrietta Leith-Hay in 1945. She remained at the Hall until her death in 1963. The Trust also inherited many ghosts! Sadly Leith Hall closed in 2009. The gardens and estate stays open to visitors though the house may be converted into flats. Will the Leith Hall ghosts stay!? As you will read further below you may come to think, like we do at About Aberdeen, that Leith Hall is probably the most haunted building in Aberdeenshire.
The Leith's were staunch Jacobites and saw action in various campaigns and wars such as The Crimea, The Indian Mutiny and The Peninsula Wars. This included Colonel Alexander Sebastien Leith-Hay (1818 - 1900) who portrait is still hung at Leith Hall. He won many medals for bravery and service to his country. The upper floor of the Hall now contains many items of military memorabilia such as weapons, medals and uniforms won or worn by family members.
Witnessed Ghosts And Unusual Occurrences At Leith Hall
The figure of a moaning large man with a dirty white bandage over his head and covering his eyes, wearing dark green trousers and a shirt. The well built figure with a dark beard carried a short weapon, but longer than a knife. This ghost was witnessed by novelist Elizabeth Byrd who said that it was not just an apparition but seemed solid, like a real man was there. She felt that he wanted his presence known, not in a threatening or hating way but just to say I am here at Leith Hall. She shouted out "Go away! Go away" and the figure took a hesitant step back and disappeared in the direction of a window behind a dressing table. She could no longer sleep in that room and slept in a small bedroom on the third floor. Her dog called Strongheart would not enter the room, only staying at the door growling.
This ghost is thought to be the fourth Laird John Leith who was killed on Christmas Day in 1763 in Aberdeen at Archie Campbell's Tavern (Archibald Campbell Vitner, Castle Street) in the Castlegate during a drunken quarrel in which he was shot in the head. Though he was shot in the head at the tavern on the 21 December 1763 he did not die straight away. He was severely wounded and found in the Castlegate and taken to a nearby house where he died several days later, on Xmas Day. It is thought he quarrelled with Abernethy of Mayen and was either shot in the forehead during the quarrel or during a duel. Lord Forbes was present during the quarrel and could not get the two men to make peace. He left the tavern and did not witness the shooting. The Laird's widow, Harriot Leith sued Abernethy for murder but he fled the country and did not stand trial for a further five years. Murder was never proven and Abernethy fined 150 pounds. Could Laird John Leith be trying to settle his premature death or tell someone that it was an honourable duel... His ghost was first seen by Elizabeth Byrd on the 16 July 1968.
Elizabeth Byrd wrote about the haunted experience in her book
A Strange and Seeing Time
.
Her book describes the time that she rented the East Wing of Leith Hall with her husband soon after they married in 1966. They rented 14 rooms at Leith Hall and soon met many of the ghosts. This included the ghost of a Victorian lady in the Leith bedroom who was seen during the day. Footsteps were heard coming from the third floor, though no-one else was in the building. These sounded like a child or a puppy shuffling or scampering along. Doors would slam shut, even on summer days with no wind.
Elizabeth Byrd and her husband also witnessed poltergeist ghosts activity at Leith Hall such as a sherry bottle flying from a hall table and smashing on the floor, a tall standing lamp crashing to the floor in the study and a heavy metal pot cover which was hung on a hook over the stove clattering to the kitchen floor.
At times Elizabeth Byrd felt watched and that there were others sharing a room with her, though no-one was there. She especially felt intrusive in the master bedroom of the second floor. Her guests would often remark about the big bed in the room as having a presence and being terrified of passing it as they made their way to the toilet. This included the actress Isabel Beggs who visited with her husband the film producer Graham Stewart. Another family friend, airline hostess Mary Poulton, would not pass the bed because it made her fearful. Even her husband, Barrie Gaunt, was frightened of this bed and room. He said it was full of threat and had an overpowering presence.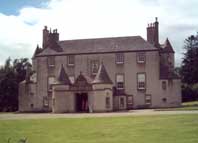 There was a painting at Leith Hall of Joseph, Mary and a donkey. The picture was called Flight Into Egypt. When Elizabeth Byrd looked at the picture she would see a massive black bearded man in the painting, but no-one else could see it. Even when she pointed out the mysterious figure nobody could see it in the painting.
Another novelist, Alanna Knight who wrote The Inspector Faro novels, was staying at the castle with her husband and both woke up with a feeling of being smothered and that there was someone else in the room. She described hearing the clinking of crystal, the rustling of silken dresses and footsteps.
Have the Leith Hall Ghosts got an affection for writers or perhaps they do not like authors and want to scare them?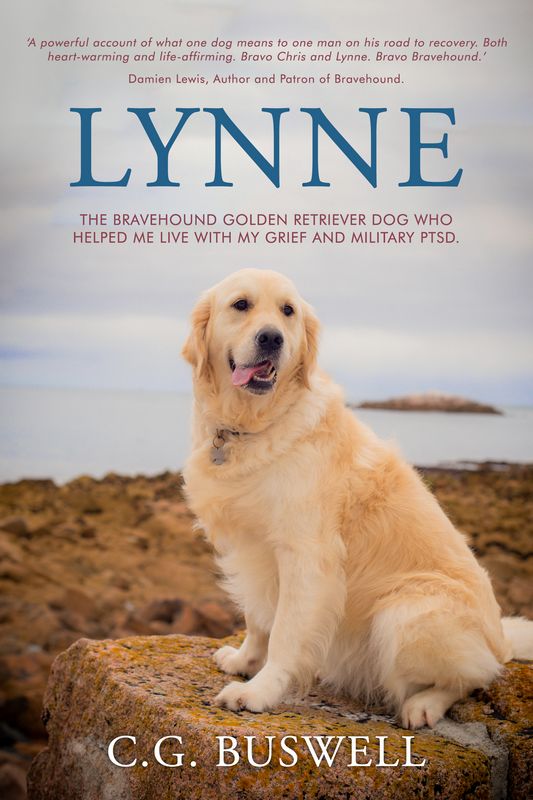 Have you seen my beautiful golden retriever Lynne out and about in Aberdeen? Ask her for a high-five! She's a Bravehound PTSD assistance dog, so we'll often be in shops, restaurants, and the cinema together.
We've written a book where I talk about growing up in Aberdeen and then joining the army to be a medic and nurse, and developing military Post Traumatic Stress Disorder.
I also talk about losing my son to suicide and the therapy I have had at Royal Cornhill Hospital and grief support groups in Aberdeen.
The author, Damien Lewis, said of Lynne:
"A powerful account of what one dog means to one man on his road to recovery. Both heart-warming and life-affirming. Bravo Chris and Lynne. Bravo Bravehound."
Download
.
Buy the paperback
.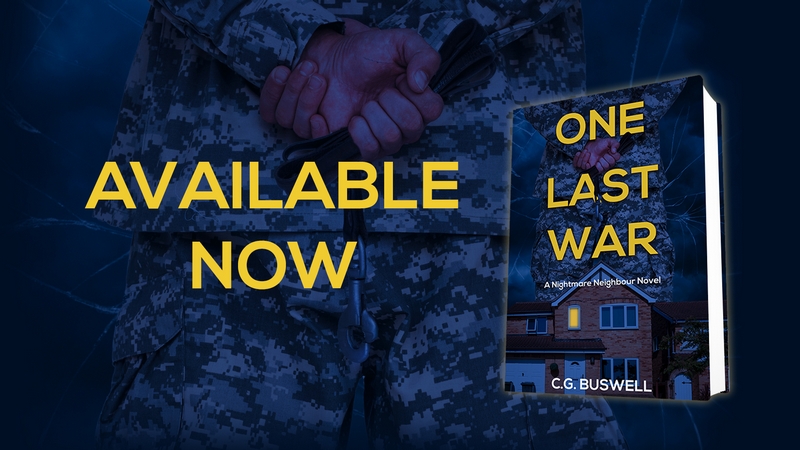 An army veteran moves his family back to his Aberdeenshire home, but his nightmare neighbour starts a battle of wits with him. Who will win this One Last War?
Buy this latest novel by local author C.G. Buswell on
Kindle
or
Paperback
.
Advertise Here from just £70.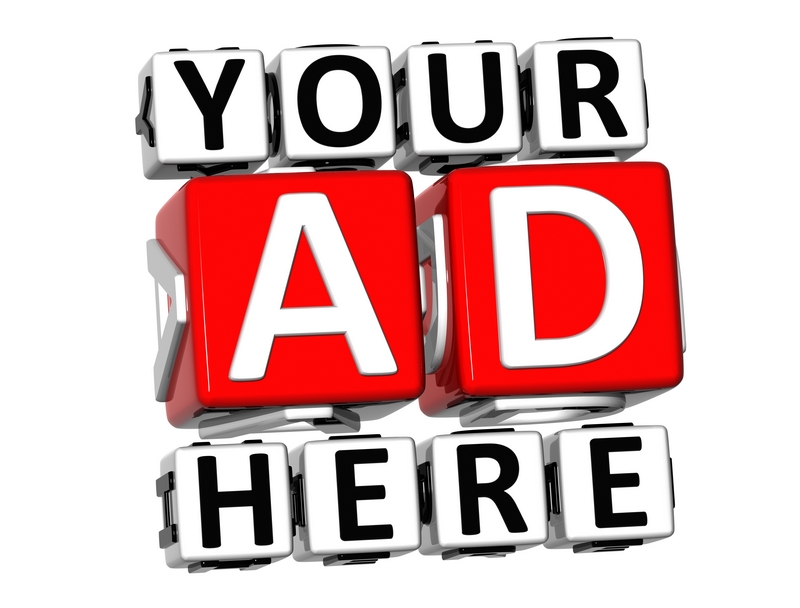 Strange Events At Leith Hall
Ghostly music of drums and bagpipes.
Strange smells of camphor and food in bedrooms.
Heavy footsteps heard in the night.
Unexplained flashes of light.
The sound of a lady laughing.
Sudden changes in temperature and atmosphere.
Noises as if from a party, though no-one could be found.
Feeling touched though no-one is there.
Sightings of children playing in Leith bedroom.
A young man in military uniform has been seen walking in the grounds of Leith Hall. This is thought to be the last Laird who was killed in a motorbike accident.
The sound of a child giggling on the second floor of Leith Hall.
A formless grey mist on the spiral stone stairs leading to the third floor. The people who witnessed this ghostly form described a strong feeling of malevolence, feeling sick and being unable to pass this eerie ghost.
Guests at Leith Hall have nightmares about a face bending over them and feelings hands at their throat or feeling smothered with a pillow.
The television programme Most Haunted investigated the ghosts at Leith Hall. Derek Acorah, the TV programmes medium, made contact with John Leith and found evidence of a tree in the grounds which had been used by the Lairds over the Centuries to punish local criminals and to perform some hangings. The tree is nicknamed the duel tree and by some, the hanging tree.
Ghost Hunting
On Saturday 14 October from 8pm until 6 am on Sunday 15 October 2006 paranormal investigators went ghost hunting at Leith Hall. Volunteers were welcome to attend and helped them find evidence of ghosts. Those who took part in the ghost hunt were given a training workshop during the night which included learning how to use the ghost hunting kit described at
The Ghost Hunting Experience Page
. A buffet and refreshments was provided and there was a ghost walk with a medium
If you missed this ghost hunting experience the team will be returning on 14 April 2007 and 14 October 2007.
More ghost stories from Aberdeenshire
.
North West Spirit Seekers Ghost Hunt at Leith Hall
On Saturday 16 June 2007 North West Spirit Seekers will hold a Ghost Hunt at Leith Hall from 9pm to 6am at a cost of £60 in aid of Macmillan Cancer. The cost of this ghost walk includes ghost walks and history talks by the historian and guides, training and use of ghost hunting equipment, refreshments, a workshop with their resident medium, late night vigil during which paranormal experiments will take place which ghost hunters can take part in and after the Leith Hall ghost hunt there will be a post event discussion. More information can be obtained from the organisers at www.northwestspiritseekers.co.uk
Hidden Gateway
In July 2007 a hidden gateway was unearthed at the grounds of Leith Hall. Gardeners had been hitting a rock each time they mowed the lawns. This buried rock had been gradually making its way to the surface. National Trust for Scotland staff became intrigued and studied the archives of Leith Hall. In an estate map that dated to the year 1758 it showed a courtyard at the entrance to Leith Hall. This hidden gateway was revealed because of heavy rains during the summer causing the ground to sink. A landscape survey has been carried out by the Murray Archaeological Services and archaeologists Hilary and Charles Murray were able to reveal the walls of the courtyard. Historical items found at the hidden gateway of Leith Hall included parts of slat roof and handmade glass. NTS staff think the building at the courtyard may have been an ornate garden pavilion or a porter's lodge. The slate is thought to be over 350 years old and quarried at Glens Foundland.
The Gallery In The Garden
In 2007 Leith Hall hosted the Gallery in the Garden art exhibition event. It featured works of art from the Open Ground Collective.
Visitors could meet the artists and discuss and buy their art work.
The Gallery in the Garden at Leith Hall near Kennethmont was organised by the National Trust for Scotland and the Oyne Arts Complex Touched By Scotland.