Home
>
Famous Aberdonians
>
John Alexander Cruickshank Victoria Cross Holder W
John Alexander Cruickshank Victoria Cross Holder World War 2 Hero
Information about John Alexander Cruickshank who won the VC during the Second World War and is the oldest surviving recipient of the Victoria Cross
:
The Victoria Cross is the highest British military award given for gallantry and valour in the face of the enemy. On the 17 July 1944 Aberdonian John Alexander Cruickshank was awarded the VC. This article describes his bravery and why he was awarded the Victoria Cross.
Follow us on:
Instagram
,
Twitter
and
Facebook
.
Contact Me
.
My new novel: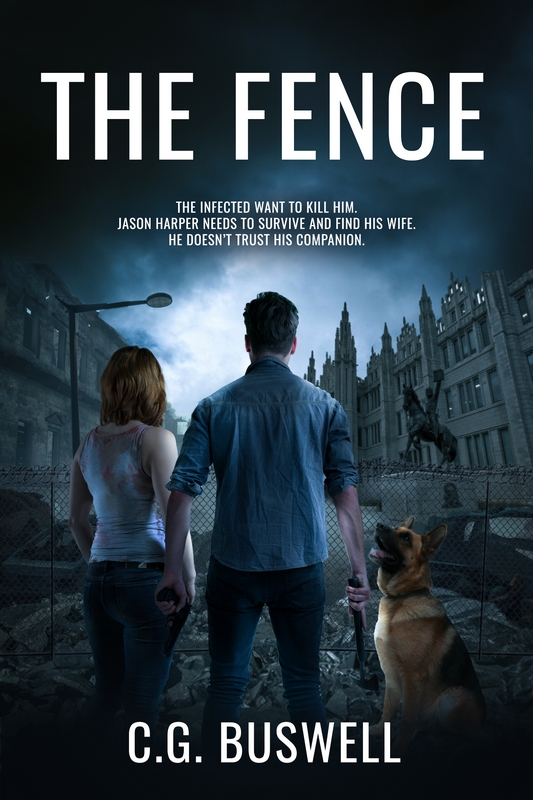 The Aberdeen skies are under attack from an enemy jet. It is spilling a strange yellow smoke. Minutes later, people start killing each other.
Former Royal Air Force Regiment Gunner Jason Harper witnesses this and then his wife, Pippa, telephones him, shouting that she needs him. They then get cut off. He sets straight out, unprepared for the nightmare that unfolds during his journey. Everyone seems to want to kill him.
Along the way, he pairs up with fellow survivor Imogen. But she enjoys killing the living dead far too much. Will she kill Jason in her blood thirst? Or will she hinder his journey through this zombie filled dystopian landscape to find his pregnant wife?
The Fence is the first in this series of post-apocalyptic military survival thrillers from the torturous mind of local horror and science fiction novel writer C.G. Buswell.
Download Now.
Buy the Paperback.
John Alexander Cruickshank
John Alexander Cruickshank was born in Aberdeen, Scotland on the 20 May 1920. Though Sir John Smyth, in his book,
Great Stories of the Victoria Cross
cites John Alexander Cruickshank as being from Edinburgh, but we are sure he is an Aberdeen loon!
At the outbreak of World War 2 he joined the Royal Artillery in May 1939. He served in the RA for two years and then transferred to the Royal Air Force. He trained in Canada and the United States of America and gained his flying wings in July 1942. John Cruickshank underwent more training and was then drafted to 210 Squadron Royal Air Force Volunteer Reserve Coastal Command in March 1943. He piloted Consolidated Catalina flying boats and was the rank of Flying Officer (FO).
Why Did John Cruickshank Win The VC
The following account will explain why John Cruickshank won the VC:
FO John Cruickshank and his crew were on anti-submarine patrol on the night of 17 July to the 18 July 1944. It was his 48th mission. They were patrolling the North Atlantic, North West of the Lofoten Islands, and were attacking a U-boat (U-boat 347) near the Arctic Circle which returned fire. Under a hail of anti aircraft flak shells the aircraft was hit and the aircraft's depth charges failed to drop. The navigator who was also the bomb aimer was killed instantly and the second pilot, Flight Sergeant Jack Garnett, and two other members of the crew sustained wounds.
Flying Officer Cruickshank was also injured but he fought his injuries and went in to attack the U-boat again and released the depth charges which resulted in the sinking of the enemy submarine. However FO John Cruickshank was seriously injured, being hit 72 times and sustained 12 wounds: two large wounds to his lungs and ten penetrating wounds to his lower limbs.
The co-pilot took over the controls and the craft because FO Cruickshank went in and out of consciousness but refused any pain killing drugs like morphine because he needed to help the surviving aircrew to make the dangerous 5 1/2 hour flight home to the Shetland Islands. He took back control of the craft and would only relinquish command and receive first aid when he knew that the course home had been plotted and set and that the signals had been sent. He knew that the crew were not experienced enough and badly injured themselves to land the plane though and had to be carried back to the second pilot's seat where despite great pain he landed the plane when the weather, sea and light conditions were right. He landed the plane safely onto the water and directed the plane to taxi and beach so that it could be salvaged. He was bleeding heavily during the flight home and needed an immediate blood transfusion when the Medical Officer went aboard the plane to administer treatment to the crew. He was then transferred to the hospital.
Flight Sergeant Jack Garnett was awarded the Distinguished Flying Medal (DFM).
By December 1944 Flying Officer Cruickshank had recovered from his wounds so that he could perform administrative duties, but could not return to active duty or flying command. He was promoted to Flight Lieutenant and stayed in the Royal Air Force until September 1946 where upon discharge he returned to his pre war career in banking which included working in the Calcutta branch of Grindlays Bank. He retired in 1977.
Four Victoria Crosses were awarded to Coastal Command during WWII and the other three were awarded posthumously.
For Valour: John Cruickshank
In 1995 the British Film Institute (BFI) recorded a documentary about the bravery of Flight Lieutenant John Cruickshank called For Valour: John Cruickshank. It was broadcast on BBC1 on the 7 May 1995 from 1:20 - 1:50pm. The Series Producer was Nick Shearman and the Presenter was Martin Bell.
In retirement Flight Lieutenant John Cruickshank worked with Aberdeen children to educate them about the history and effects of World War II, often working with the Gordon Highlanders Museum.
Last Living Scottish Holder Of The VC
From June 2006 Flying Officer John Cruickshank was the oldest living recipient of the Victoria Cross for air action from the Second World War and the last living Scottish holder of the VC. There are only six British people alive who are holders of the Victoria Cross.
Erskine Park Care Home
In March 2007 attended the opening of a new Erskine care home, Erskine Park Care Home, for ex servicemen and women with dementia which HRH The Princess Royal officially opened. One of the houses within the complex has been named in honour of Flight Lieutenant John Cruickshank.
We do not have a photograph of Flight Lieutenant John Cruickshank if you are able to provide a photo to accompany this article then please
Contact Me
More Aberdeenshire Heroes
.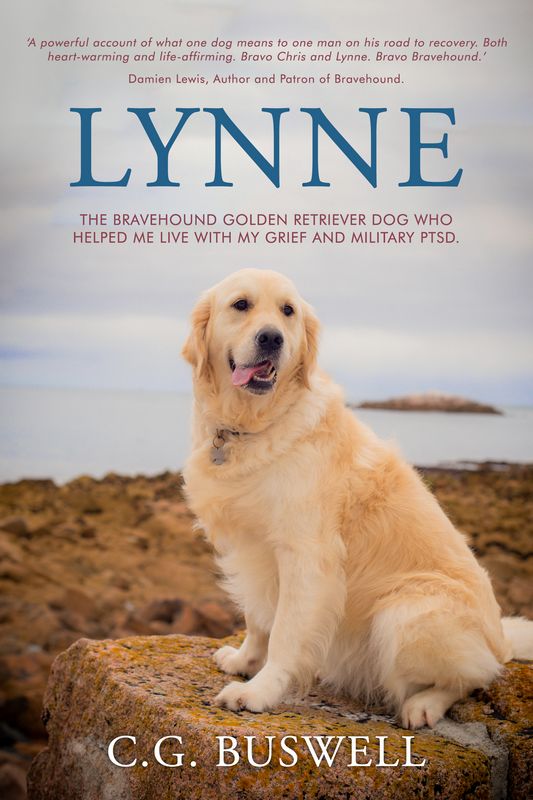 Have you seen my beautiful golden retriever Lynne out and about in Aberdeen? Ask her for a high-five! She's a Bravehound PTSD assistance dog, so we'll often be in shops, restaurants, and the cinema together.
We've written a book where I talk about growing up in Aberdeen and then joining the army to be a medic and nurse, and developing military Post Traumatic Stress Disorder.
I also talk about losing my son to suicide and the therapy I have had at Royal Cornhill Hospital and grief support groups in Aberdeen.
The author, Damien Lewis, said of Lynne:
"A powerful account of what one dog means to one man on his road to recovery. Both heart-warming and life-affirming. Bravo Chris and Lynne. Bravo Bravehound."
Download
.
Buy the paperback
.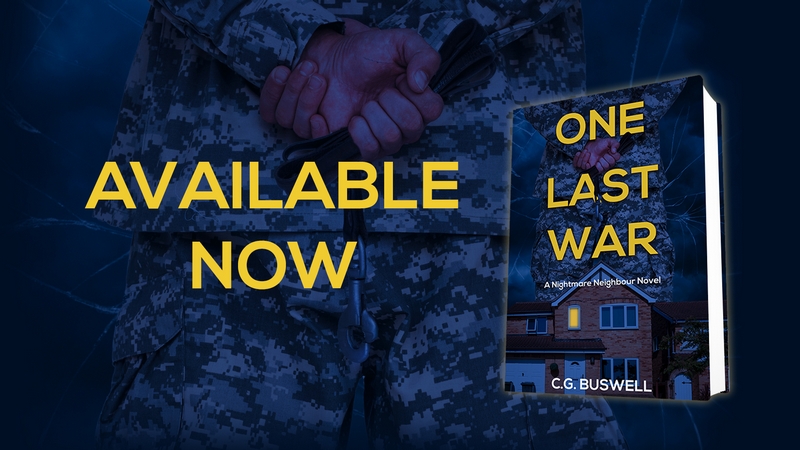 An army veteran moves his family back to his Aberdeenshire home, but his nightmare neighbour starts a battle of wits with him. Who will win this One Last War?
Buy this latest novel by local author C.G. Buswell on
Kindle
or
Paperback
.
Advertise Here from just £90.