Home
>
Famous Aberdonians
>
James Doohan Scotty Chief Engineer Star Trek Enter
James Doohan Scotty Chief Engineer Star Trek Enterprise Born In Aberdeen, Scotland
Actor James Doohan
The Canadian actor James Doohan played Scotty, the chief engineer of the Starship Enterprise, in the original Star Trek series which also starred William Shatner as Captain Kirk, Leonard Nimoy as Spock and DeForest Kelley as Dr McCoy. The series ran from 1966 - 1969. The characters full name was Montgomery Scott and his rank was Lieutenant Commander (Lt Cmdr). He also starred in the 6 spin off Star Trek films and the film Star Trek The Next Generation: Generations.
Catchphrase of Scotty
The catchphrase of Scotty was "Och, the engines cannae take it Captain!" and folklore has it that Captain Kirk often said to him "Beam me up Scotty", though this was never said in the series nor the films.
Follow us on:
Instagram
,
Twitter
and
Facebook
.
Contact Me
.
My new novel: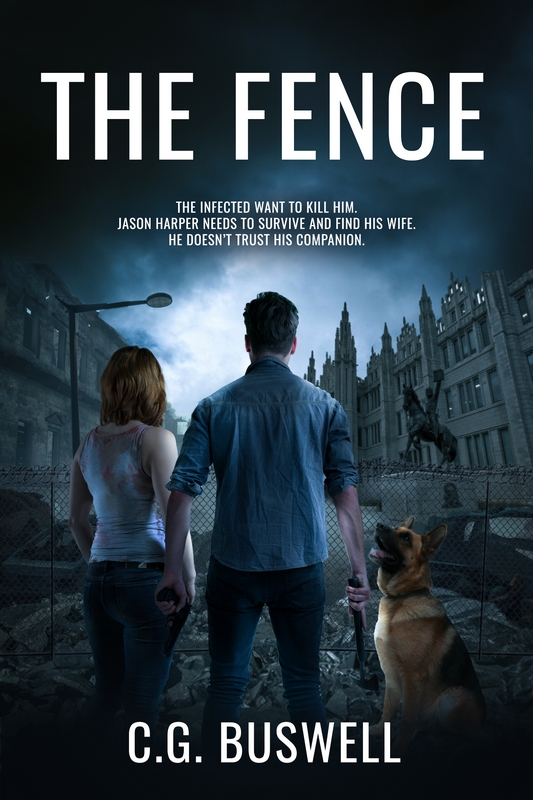 The Aberdeen skies are under attack from an enemy jet. It is spilling a strange yellow smoke. Minutes later, people start killing each other.
Former Royal Air Force Regiment Gunner Jason Harper witnesses this and then his wife, Pippa, telephones him, shouting that she needs him. They then get cut off. He sets straight out, unprepared for the nightmare that unfolds during his journey. Everyone seems to want to kill him.
Along the way, he pairs up with fellow survivor Imogen. But she enjoys killing the living dead far too much. Will she kill Jason in her blood thirst? Or will she hinder his journey through this zombie filled dystopian landscape to find his pregnant wife?
The Fence is the first in this series of post-apocalyptic military survival thrillers from the torturous mind of local horror and science fiction novel writer C.G. Buswell.
Download Now.
Buy the Paperback.
James Doohan claimed to have used the accent of an Aberdonian Scottish soldier whom he met whilst in the army in Catterick - he said he could never understand what he was saying!
Biography of James Doohan
James Doohan was born on the 3rd March 1920 in Vancouver, British Columbia, Canada. He died on the 20th July 2005 at Redmond, Washington, USA. He died from pneumonia and had also been suffering from Alzheimer's disease, Parkinson's disease, diabetes and lung fibrosis.
James Doohan saw active service during World War 2 and was on Juno Beach on D Day. He was a member of the Royal Canadian Artillery. His unit was trapped in a mine field and came under fire from the German army. James was shot four times in his leg, once in his chest and his right hand middle finger was shot off. He only survived he chest bullet because it hit his silver cigarette case - a lucky gift from his brother.
A poll of students at Milwaukee School of Engineering revealed the 50% of students were inspired to study engineering because of his Star Trek character. For this James Doohan was given an honorary Degree in Engineering.
James Doohan's ashes are to be sent up into space by Houston's Space Service's, Inc. They have also sent Gene Rodenberry's ashes, the creator of Star Trek, into space.
It is claimed that the character Scotty was born and raised in Aberdeen. Evidence to support this appears in a film where he marvels at San Francisco but declares it not to be a bonnie as Aberdeen. The accent the actor used was Aberdonian. In the original series he once described himself as an old Aberdeen pub crawler in an episode entitled Wolf In The Fold. In the same episode he talks about the marvellous fog of Aberdeen. The episode was written by Robert Bloch.
Further evidence can be seen in the computer game Starship Creator Warp 2 published by Simon and Schuster Interactive. This was co-made with the help of Paramount. In the personnel file of Scotty within the game it states he was born in 2222 and gives his place of birth as Aberdeen, Scotland, Earth.
On page 89 of the novel
First Strike: Invasion! 1 (Star Trek: The Original Series Book 79)
the author, Diane Carey, writes,
"Wouldn't want him to get bored sir," the stocky engineer excused, letting his Aberdeen accent make him sound quant, "lying' there an' all."
People from West Lothian claim he hails from Linlithgow and was born in the year 2222 and did his training in Aberdeen before joining Starfleet in 2242. His year of birth was first mentioned in the Star Trek The Next Generation Episode Relics.
Based on an interview with James Doohan in the 1970s the people of Elgin claim Scotty as there's because he said the character came from Elgin near Aberdeen.
Edinburgh are also laying claim to Scotty, based on original script notes which stated that the Enterprise's Engineer came from Edinburgh.
More famous film stars with an Aberdeen connection
.
Details about the Aberdeen Star Trek Fan Club
.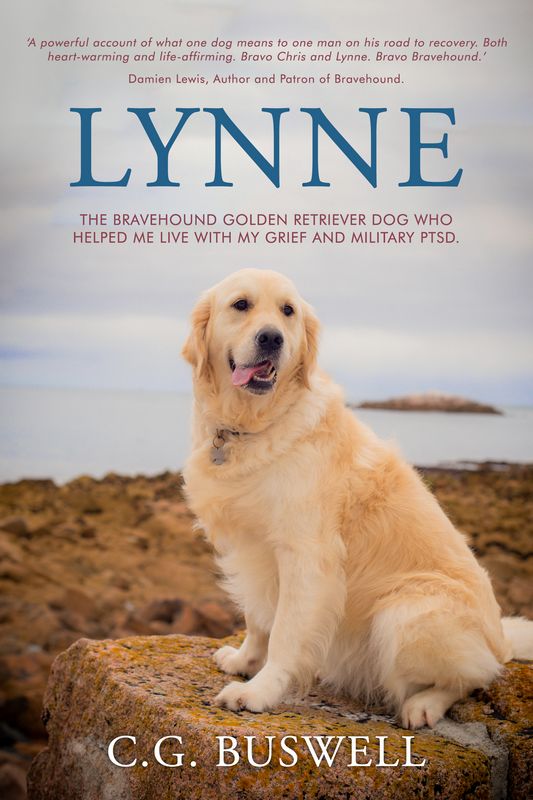 Have you seen my beautiful golden retriever Lynne out and about in Aberdeen? Ask her for a high-five! She's a Bravehound PTSD assistance dog, so we'll often be in shops, restaurants, and the cinema together.
We've written a book where I talk about growing up in Aberdeen and then joining the army to be a medic and nurse, and developing military Post Traumatic Stress Disorder.
I also talk about losing my son to suicide and the therapy I have had at Royal Cornhill Hospital and grief support groups in Aberdeen.
The author, Damien Lewis, said of Lynne:
"A powerful account of what one dog means to one man on his road to recovery. Both heart-warming and life-affirming. Bravo Chris and Lynne. Bravo Bravehound."
Download
.
Buy the paperback
.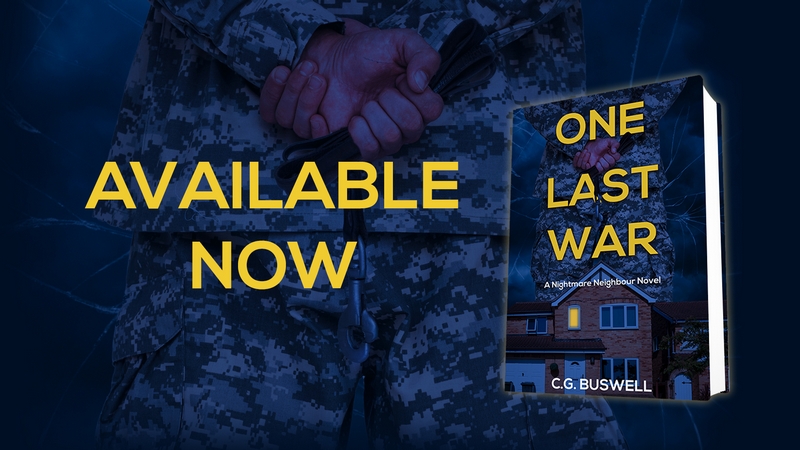 An army veteran moves his family back to his Aberdeenshire home, but his nightmare neighbour starts a battle of wits with him. Who will win this One Last War?
Buy this latest novel by local author C.G. Buswell on
Kindle
or
Paperback
.
Advertise Here from just £90.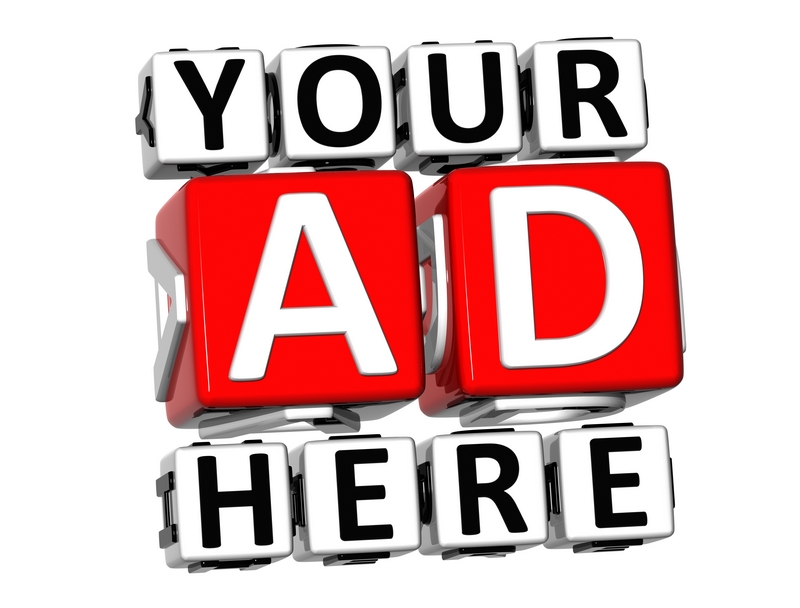 On Saturday 28 April 2007 a portion of the Ashes of James Doohan (Scotty) joined 200 other ashes, which included that of American astronaut Gordon Cooper, in a special capsule aboard a SpaceLoft XL rocket for one find space voyage. The ashes were launched into outer space at New Mexico by Celestis. The service is called an Earthrise Service and the capsule orbited Earth and then was parachuted back to the ground so that the ashes could be returned to the family.
On 19 May 2007 the rocker payload was safely recovered in the New Mexico mountains that contained the ashes of JamesDoohan. It had flown into outer space along with other ashes of famous people. It also included the ashes of John Meredith Lucas who was a writer on the Star Trek series. Other ashes included those of astronaut Gordon Cooper and 200 more partial ashes. Together they had been sent into space on the UP Aerospace 20 foot rocket on the 28 April 2007 and had landed safely in its designated recovery zone. It was the first rocket to be sent into space by Spaceport America from Southern New Mexico. It made a four minute sub orbital flight and then slowly drifted back to Earth.
Simon Pegg Scotty Star Trek Film
In August 2007 it was announced that Scots actor James McAvoy could play Scotty in the new Star Trek film to be released in 2008. It will be called Star Trek and directed by JJ Abrams (Lost and Alias) and will be set before the first and original series of Star Trek which starred James Doohan as Scotty the ship's engineer. It features Kirk and Scotty as Cadets at the Starfleet Academy and then on their first mission. It is thought that the original Spock (Leonard Nimoy) and Captain James T Kirk (William Shatner) will make guest appearances. James McAvoy recently starred in the TV series Shameless as Steve and the films Wanted as Wesley Gibson, The Last King of Scotland as Dr Nicholas Wardrobe and The Chronicles of Narnia: The Lion the Witch and the Wardrobe as Mr Tumnus.
In October 2007 the role of Montgomery "Scotty" Scott was announced as being played by comedy actor Simon Pegg who last worked with JJ Abrams on Mission Impossible 3 with Tom Cruise. Simon Pegg played the character Benjii.
Other actors and parts announced include Eric Bana as Nero the villian of the new Star Trek film, Anton Yelchin as Chekov, Zoe Saldana as Uhura, Zachary Quinto as young Spock and the original actor Leonard Nimoy as the older Spock.
Simon Pegg is no stranger to sci fi. He played The Editor in the episode The Long Game of Doctor Who and the lead role in horror fantasy comedy Shaun of the Dead. Previous roles have included Tim Bisley in Spaced, Kieron the Cat in I Am Not An Animal, the bearded cannibal in Grindhouse, Nicholas Angel in Hot Fuzz and Sidney Young in How To Lose Friends and Alienate People.
Simon Pegg played the role of Scotty with a Glaswegian accent. His father in law comes from Glasgow.