Home
>
Famous Aberdonians
>
Graeme Garioch - Aberdeen - Scottish Bingo Caller
Graeme Garioch - Aberdeen - Scottish Bingo Caller Of The Year Award Scotland
Winner of the yearly bingo caller award in Scotland Graeme Garioch who also won Deal or no Deal
The yearly winner of Scotland's bingo caller award for 2005 was Graeme Garioch from Aberdeen.
Graeme works at the Mecca Bingo Hall in Aberdeen and had only been bingo calling since 2003, when he gave up his job as a bus driver. A life long bingo player, Graeme won the award for his witty repertoire.
Follow us on:
Instagram
,
Twitter
and
Facebook
.
Contact Me
.
My new novel: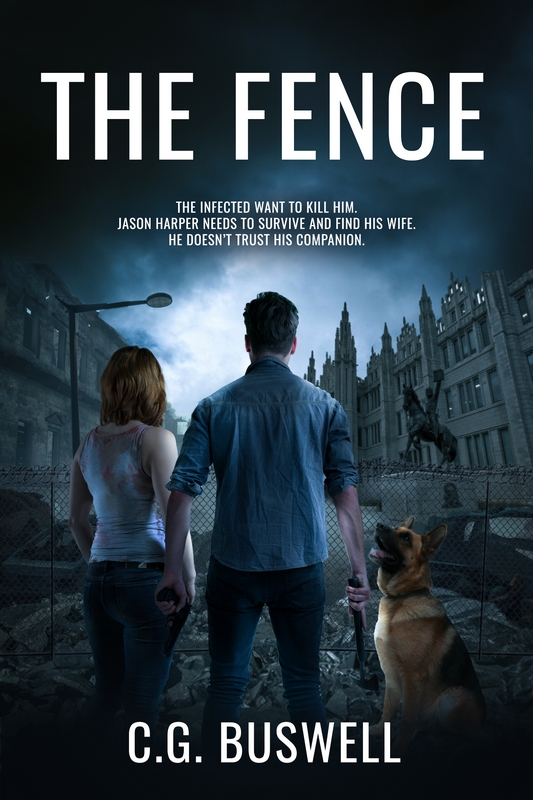 The Aberdeen skies are under attack from an enemy jet. It is spilling a strange yellow smoke. Minutes later, people start killing each other.
Former Royal Air Force Regiment Gunner Jason Harper witnesses this and then his wife, Pippa, telephones him, shouting that she needs him. They then get cut off. He sets straight out, unprepared for the nightmare that unfolds during his journey. Everyone seems to want to kill him.
Along the way, he pairs up with fellow survivor Imogen. But she enjoys killing the living dead far too much. Will she kill Jason in her blood thirst? Or will she hinder his journey through this zombie filled dystopian landscape to find his pregnant wife?
The Fence is the first in this series of post-apocalyptic military survival thrillers from the torturous mind of local horror and science fiction novel writer C.G. Buswell.
Download Now.
Buy the Paperback.
He was awarded the trophy at the County Bingo Hall in Coatbridge, Lanarkshire on the 12th September 2005.
In November 2005 Graeme competed in London for the UK National Bingo Caller Final. Graeme came second.
Graeme Garioch took the career change of becoming a bingo caller when he developed sleep apnoea which caused him to suddenly fall asleep during the day. He had to give up his job where he drove buses for safety reasons. This caused him to take early retirement on advice of his Doctors at the young age of 49. Aberdeenshire buses loss was Mecca Bingo Hall's gain where Graeme Garioch learnt to use his natural skills to entertain bingo players of all ages as he calls the bingo numbers.
In 2006 BBC Television filmed a programme about Graeme Garioch, his career change and his medical condition and how he overcame his problems. It is part of the 24/7 series and the episode Graeme features in is called Mr Bingo. It will be broadcast on St Valentine's Day on February 14th.
Deal or no Deal
In April 2007 Graeme Garioch again returned to television when he appeared on Deal or no Deal on Channel 4 with Noel Edmonds. He appeared as a contestant helping the gameshow players with their red boxes. He got to open his own red boxes on Deal or No Deal on the 4 May 2007. At the end of the game of Deal or no Deal he had the option of a £250,000 or a £3000 box. He got a phone call from the banker with an offer of £101,000 which Graeme Garioch accepted. Just as well since the box he had chosen only contained £3000. At the time of winning Graeme Garioch was the fourth highest winner of Deal or no Deal.
Graeme Garioch auditioned for Deal or no Deal in June 2006 and attended the Bristol studio for recording in 26 February 2007 and had to film 18 shows before appearing as the main contestant.
Graeme Garioch lives in Mastrick, Aberdeen with his partner Kathrine. Fame hasn't gone to his head and he can still be heard calling out the numbers at
Aberdeen Mecca Bingo Hall
. He was educated at Summerhill Academy and Fernielea Primary School.
Information about the
Mecca Bingo Hall in Aberdeen
.
More famous Aberdonians
.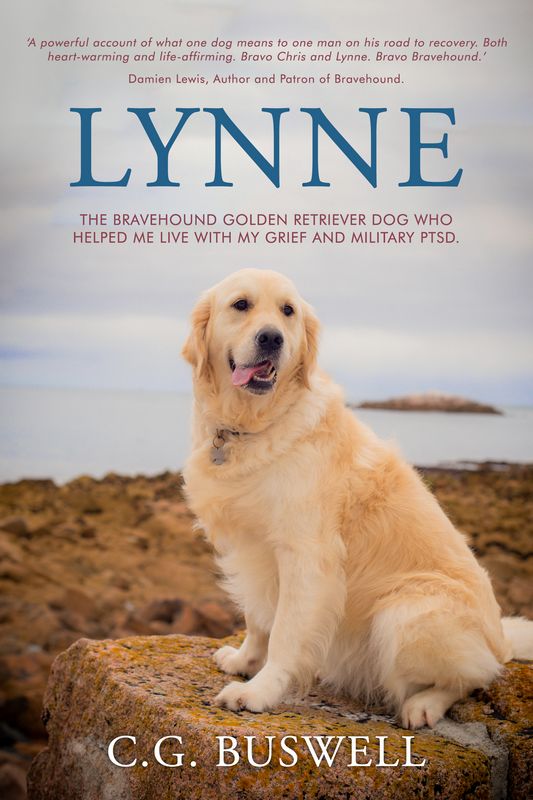 Have you seen my beautiful golden retriever Lynne out and about in Aberdeen? Ask her for a high-five! She's a Bravehound PTSD assistance dog, so we'll often be in shops, restaurants, and the cinema together.
We've written a book where I talk about growing up in Aberdeen and then joining the army to be a medic and nurse, and developing military Post Traumatic Stress Disorder.
I also talk about losing my son to suicide and the therapy I have had at Royal Cornhill Hospital and grief support groups in Aberdeen.
The author, Damien Lewis, said of Lynne:
"A powerful account of what one dog means to one man on his road to recovery. Both heart-warming and life-affirming. Bravo Chris and Lynne. Bravo Bravehound."
Download
.
Buy the paperback
.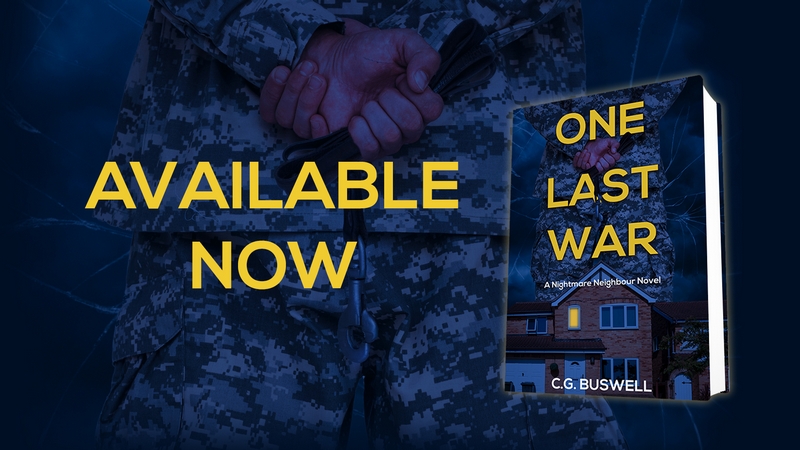 An army veteran moves his family back to his Aberdeenshire home, but his nightmare neighbour starts a battle of wits with him. Who will win this One Last War?
Buy this latest novel by local author C.G. Buswell on
Kindle
or
Paperback
.
Advertise Here from just £70.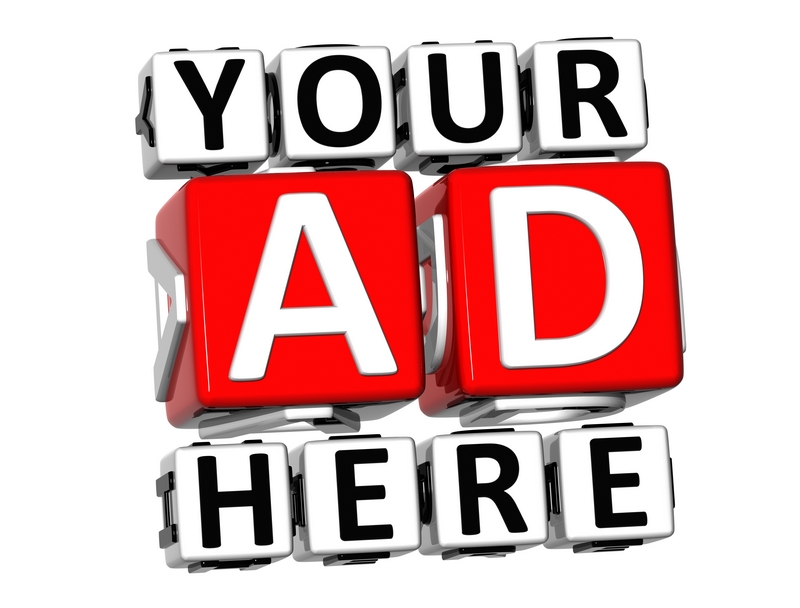 National Bingo Caller of the Year Competition
In September 2007 Graeme Garioch made it through to the 2007 National Bingo Caller of the Year Competition when he won entry to the final stage of the Scottish regional finals. Graeme Garioch was one of five finalists from Scotland. The grand final will be held on 25 October 2007 at Carlton Bingo Club in East Kilbride. Then the national bingo caller of the year gala will be held later in the year.
Bingo caller James Cooke won the Scottish National Bingo Caller of the Year Competition and represented Scotland on the 25 November 2007 in London. It took place at the Mecca bingo hall in Wood Green. The National Bingo Caller of the Year Competition winner will win a trip to America where he or she will call the number out in a bingo game at a top Las Vegas Casino.
The James Cooke is a bingo caller for Mecca in Fountain Park in Edinburgh. James' first job in bingo was as a cash line games caller before going on to call the bingo numbers in the main bingo games. So far no Scots person has won the National Bingo Caller of the Year Competition.
The Fountain Park Mecca bingo hall was Europe's first electronic bingo hall with touch screen bingo cards rather than card or paper with dabber pens. James Cooke has ran bingo games at Mecca in Edinburgh with jackpots of up to a quarter of a million pounds. Sadly though this has meant that the bingo catchphrases have had to be replaced with simply calling out the numbers because games have been nationwide networked to allow large cash prizes and need to be called much faster throughout the UK.
Unfortunately James Cooke did not win. The winner of the National Bingo Caller of the Year Competition 2007 was Blake Robson who calls the bingo numbers out at the South Shields Mecca Bingo Hall in Dean Road.
Blake Robson was presented his award by celebrity model and actress Lorraine Chase who played Mary Stephanie Steph Stokes and Stephanie Forsythe in Emmerdale, Barbie in Lock Stock and Two Smoking Barrels, Dolly Clothes Peg in Worzel Gummidge.