Home
>
Famous Aberdonians
>
Film Movie Made At Balmedie Beach Aberdeen
Film Movie Made At Balmedie Beach Aberdeen
Information about the science fiction movie The Planet which was filmed at Balmedie Beach in Aberdeen by film director Mark Stirton
:
In 2005 Mark Stirton, who lives in Stockethill, Aberdeen, Scotland, wrote, directed and filmed a science fiction film at Balmedie Beach. The beach was the backdrop for an alien planet. The scenes with the actors were filmed over ten days and Mark spent two years creating the special and visual effects and editing the movie with the crew of Stirton Productions - Mark Stirton, Michael Clark and Kerwin Robertson. They produced the movie and created all the models and effects seen in the film. Music for the soundtrack was created by local DJ Nicky Fraser. The Planet is 80 minutes long.
The Planet cost £8000 to make and has 400 visual effects.
Mark cast local Aberdonians and Scottish actors for the movie, which included actor and bodybuilder
Mike Mitchell
and comedian
Patrick Wight
who is better known as Patrice The Hairdresser To The Stars.
Follow us on:
Instagram
,
Twitter
and
Facebook
.
Contact Me
.
My new novel: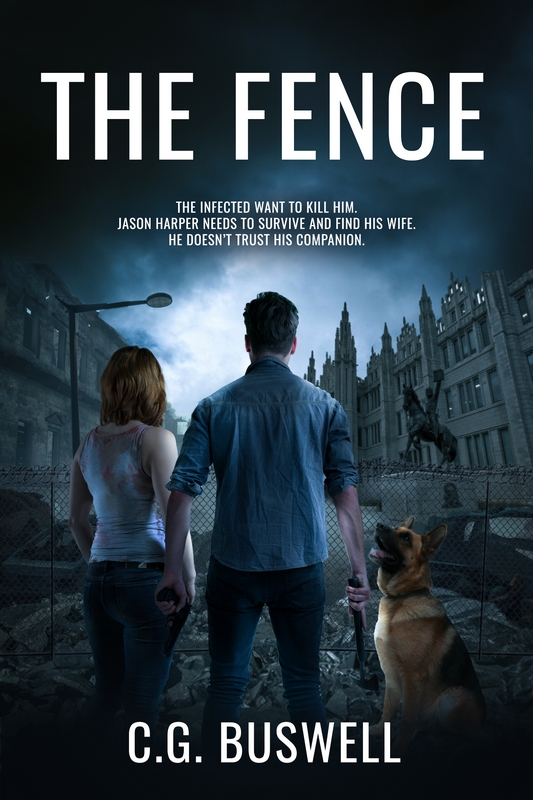 The Aberdeen skies are under attack from an enemy jet. It is spilling a strange yellow smoke. Minutes later, people start killing each other.
Former Royal Air Force Regiment Gunner Jason Harper witnesses this and then his wife, Pippa, telephones him, shouting that she needs him. They then get cut off. He sets straight out, unprepared for the nightmare that unfolds during his journey. Everyone seems to want to kill him.
Along the way, he pairs up with fellow survivor Imogen. But she enjoys killing the living dead far too much. Will she kill Jason in her blood thirst? Or will she hinder his journey through this zombie filled dystopian landscape to find his pregnant wife?
The Fence is the first in this series of post-apocalyptic military survival thrillers from the torturous mind of local horror and science fiction novel writer C.G. Buswell.
Download Now.
Buy the Paperback.
Mark formed the film company Stirton Productions. He had previously studied Film and Television broadcasting.
Mark Stirton got the idea of making a Science Fiction at Balmedie Beach after thinking it would have made a great location for a Doctor Who episode. Mark is a great Dr Who fan.
Sky TV bought the broadcasting rights for The Planet and it was broadcast on the Propeller Channel (channel 195) at 11pm on 16 December 2006. The Making of The Planet was broadcast at midnight on Christmas Eve.
The Planet was shown at the Aberdeen City cinema
The Belmont
in September 2006.
The Planet
The plot to The Planet revolves around a mercenary spaceship which is carrying a convict. The ship is attacked by a horde of unidentified fighter craft. The mercenaries, lead by Captain Morgan, are forced to abandon their crippled ship and the survivors land on The Planet. They soon discover that they are not alone and as they battle to survive they begin to fall prey to a malevolent force. This force turns the souls of their fallen comrades against them. The survivors form a rescue plan and race to execute it. However they soon discover that the dangerous prisoner is still alive and on the planet and his presence there could change the universe as they know it, forever.....
In October 2007 The Planet was dubbed for the Japanese market and sold throughout Japan and has also been sold throughout other countries such as New Zealand and Australia. The Planet was spotted by Cut Entertainment after winning a highly commended award at the Manchester Festival of Fantastic Films in September 2007.
Films By Mark Stirton
Previous films by Mark Stirton include the following short films:
One Day Removals
In 2007 Mark Stirton remade his film Removals and called it
One Day Removals
. He was able to remake it in high definition thanks to an investment from oil businessman Ken Fraser. This means the film can be easily released to the cinema.
One Day Removals stars local actors
Patrick Wight
and Scott Ironside who both keep their Aberdonian accents and use the Doric dialect. Scott Ironside plays Ronnie the removals man whilst Patrick Wight plays Andy.
One Day Removals
was filmed around Aberdeenshire. One Day Removals was also filmed in Aberdeen City in 2007 in areas such as Garthdee, Stockethill and Tillydrone. Mark Stirton lives in Garthdee and likes to highlight Aberdeen in his films. The actors, Scot Ironside and Patrick Wight spoke the Doric dialect during the film and there is to be no subtitles!
One Day Removals also saw the actors and director reunited with Aberdeenshire actor and bodybuilder
Mike Mitchell
who plays the police officer. Aberdeen football club legend John Hewitt who scored The Dons winning goal when they played against Real Madrid in the 1983 European Cup has an acting part in One Day Removals as the jury foreman who delivers the verdict that changes the lives of the two removal men. The court scenes were filmed at Aberdeen Business School. The test screen for One Day Removals will take place in January 2008 in Aberdeen at the Vue Cinema whilst the general release will be in February 2008.
Read the full About Aberdeen review of the film on our
One Day Removals
page.
Spooked
: A dark tale about a man facing his inner demons alone.
Removals
: A 30 minute comedy drama set in and around Aberdeen about two slightly dim-witted removal men and a day of death and destruction. This will be remade in 2007 as One Day Removals starring Patrick Wight and Scott Ironside.
Icons
: An action fantasy work about a female assassin.
Mutants
: A 30 minute comedy sketch show.
Unseen Among Us
: A short about a light juggler with some great lighting effects.
Visit the official Mark Stirton and Stirton Productions website at
www.stirtonproductions.com
The DVD of The Planet is available to buy directly from Mark at his website. It includes the original trailer and a making of The Planet feature. There is also a trailer to watch at the website and some free downloads.
More Famous Aberdeenshire TV People
.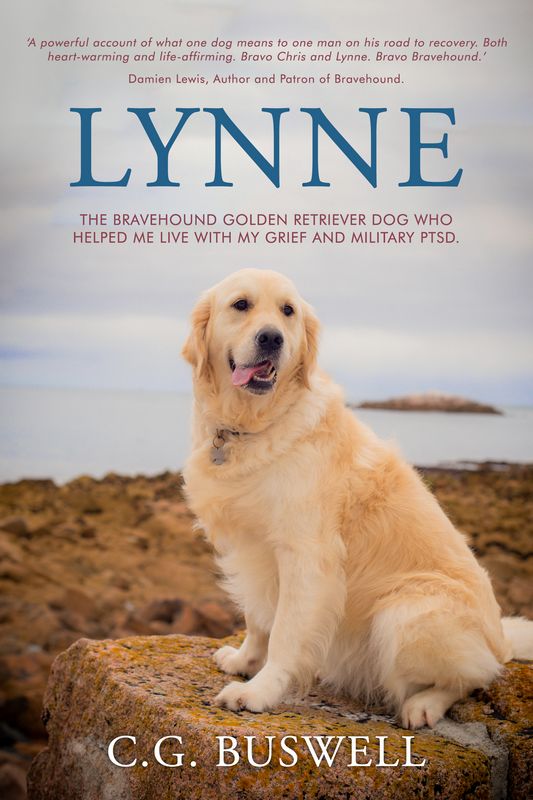 Have you seen my beautiful golden retriever Lynne out and about in Aberdeen? Ask her for a high-five! She's a Bravehound PTSD assistance dog, so we'll often be in shops, restaurants, and the cinema together.
We've written a book where I talk about growing up in Aberdeen and then joining the army to be a medic and nurse, and developing military Post Traumatic Stress Disorder.
I also talk about losing my son to suicide and the therapy I have had at Royal Cornhill Hospital and grief support groups in Aberdeen.
The author, Damien Lewis, said of Lynne:
"A powerful account of what one dog means to one man on his road to recovery. Both heart-warming and life-affirming. Bravo Chris and Lynne. Bravo Bravehound."
Download
.
Buy the paperback
.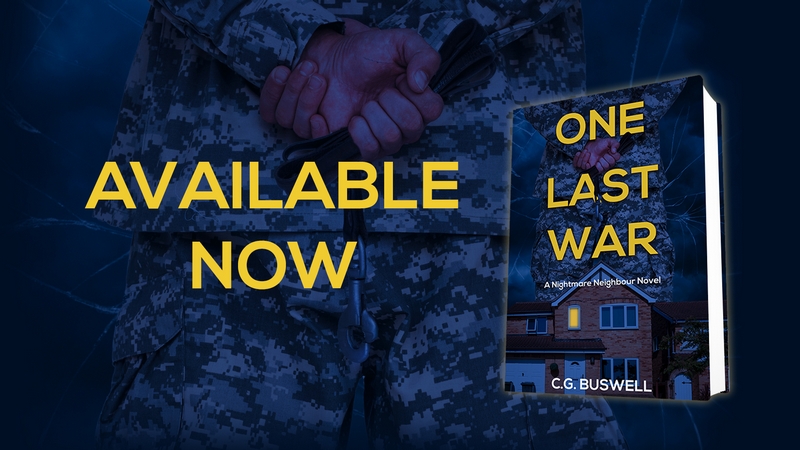 An army veteran moves his family back to his Aberdeenshire home, but his nightmare neighbour starts a battle of wits with him. Who will win this One Last War?
Buy this latest novel by local author C.G. Buswell on
Kindle
or
Paperback
.
Advertise Here from just £90.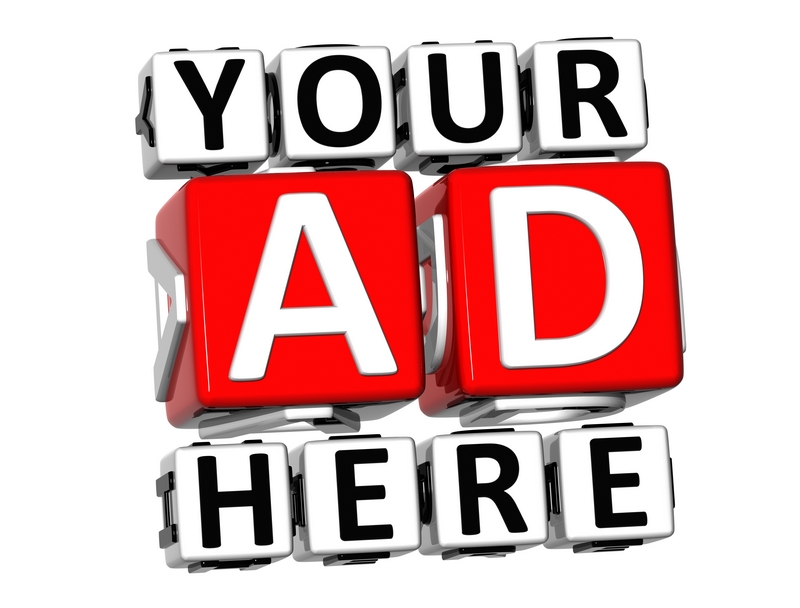 The Planet was released on DVD in America by MTI Home Video on the 10 June 2008. The Planet was also listed and available to buy at Amazon on their US site Amazon.com
The Planet DVD includes many extra features such as a making of documentary, biographies of the actors and subtitles.
Mark Stirton is now planning a move to London and is working on his next film Good Guys vs Bad Guys.