Home
>
Ghosts of Aberdeen and Scotland
>
Ethie Castle Grey Lady and Child Ghosts
Ethie Castle Grey Lady and Child Ghosts
The ghosts of Ethie Castle including Abbot of Arbroath David Beaton, the Grey Lady and the child pulling a wooden cart. Includes a brief history of Ethie Castle
:
Ethie Castle can be found just outside Arbroath and is thought to be the second oldest inhabited Castle in Scotland. Guests can stay overnight in the Hotel accommodation to enjoy the company of the ghosts first hand! Though the owners cannot guarantee a haunting they can boast a beautiful building and gardens with first class accommodation.
Ethie Castle dates back to the 14th Century and was built by the Abbot of Arbroath in the year 1300 as a sandstone keep with the help of the monks of nearby Arbroath Abbey . The sandstone fortress is now a family home and hotel of the de Morgan family.
Follow us on:
Instagram
,
Twitter
and
Facebook
.
Contact Me
.
My new novel: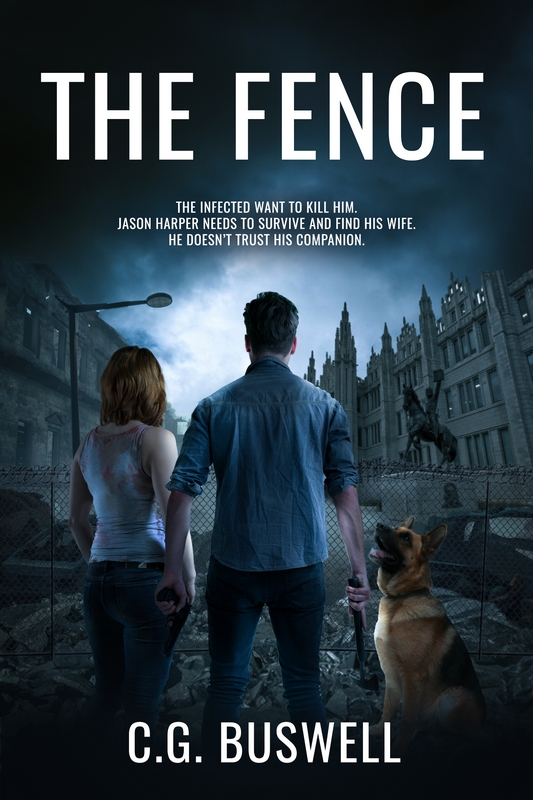 The Aberdeen skies are under attack from an enemy jet. It is spilling a strange yellow smoke. Minutes later, people start killing each other.
Former Royal Air Force Regiment Gunner Jason Harper witnesses this and then his wife, Pippa, telephones him, shouting that she needs him. They then get cut off. He sets straight out, unprepared for the nightmare that unfolds during his journey. Everyone seems to want to kill him.
Along the way, he pairs up with fellow survivor Imogen. But she enjoys killing the living dead far too much. Will she kill Jason in her blood thirst? Or will she hinder his journey through this zombie filled dystopian landscape to find his pregnant wife?
The Fence is the first in this series of post-apocalyptic military survival thrillers from the torturous mind of local horror and science fiction novel writer C.G. Buswell.
Download Now.
Buy the Paperback.
Sir Walter Scott Knockwinnoch
Sir Walter Scott, the Scottish historical writer and poet, based Knockwinnoch in his novel The Antiquary on Ethie Castle. He was a friend of the 8th Earl and often stayed at Ethie Castle. It is thought that he wrote much of The Antiquary at Ethie Castle and based a character on a neighbour of the Earl.
The History of Ethie Castle
The de Maxwell family were the first family to own Ethie Castle before it was returned to the Abbot of Arbroath, David Beaton in 1524. Beaton lived there with his wife and seven children. He later became the Cardinal and Chancellor of Scotland. He was murdered in nearby St Andrews. There is more about his ghost which is also said to haunt his place of death spot on the
St Andrews Ghosts
page. After his death the monks of
Arbroath Abbey
hid his treasures such as the church plates, vessels and vestments in the walls of Ethie Castle to keep them safe. There is more about the ghost of David Beaton further below in this article about Ethie Castle.
There was further building work undertaken in the year 1530 where the Castle was remodelled around a courtyard so that the owners could entertain King James V.
In 1665 Ethie Castle was bought by the Carnegie family, They later became the Earls of Northesk. The 7th Earl was a Vice Admiral at the Battle of Trafalgar in 1805 under the Command of Lord Nelson. In honour of his services the Earl was permitted to incorporate Trafalgar into the family arms and this can still be seen in a dormer at Ethie. The 7th Earl also oversaw further building and renovation work at Ethie Castle to bring it to more in keeping as a country residence. The Castle remained in the ownership of the Carnegie's until 1928
Hauntings At Ethie Castle
Ethie Castle boasts three ghosts and there have been many hauntings at Ethie Castle:
Ghost of David Beaton
David Beaton was born in 1494 at Balfour in Fife and was educated at Glasgow University and St Andrews University. He became the Abbot of Arbroath and a politician in the Scottish Parliament. In 1539 David Beaton became the Archbishop of St Andrews. He was murdered by Protestant reformers on the 29 May in 1546. Though he died in St Andrews his ghost was seen at Ethie Castle soon after his murder and has regularly been seen haunting Ethie Castle. The ghost of David Beaton is most commonly seen to appear at the narrow staircase which lead to a secret doorway to his old bedroom. Others have reported a dragging noise and unexplained footsteps coming from that area of the Castle. It is thought that the dragging noise is that of David Beaton dragging his gouty leg as he makes his way around Ethie Castle.
In the book
Castles of the Clans: The Strongholds and Seats of 750 Scottish Families and Clans
by Martin Coventry the haunting is described as the ghostly sound of footsteps climbing the stair. He goes on to describe other places said to be haunted by Ghost of David Beaton which includes Melgund Castle which was built for his mistress Marion Ogilvie and the streets of St Andrews in his spectral coach. There is another coach ghost at Blebo House which is thought to be Cardinal David Beaton's spirit.
Child Ghost Story
There is a child ghost story of a young boy who has been seen running across a room pulling an old fashioned wooden cart toy. The child ghost did not appear until a hidden room was discovered and in this room was a skeleton of a boy and a wooden cart toy. Since the secret room was discovered strange occurrences and events have happened throughout Ethie Castle. For example a clock would still chime and the hands move though the pendulum was broken and the winder key missing.
Grey Lady Ghost
Like most Scottish Castles Ethie Castle has a Grey Lady. She has been witnessed to walk by the walled garden. Local legend has it that when she appears it is a sign that the owner of the Castle will die.
Contact Details For Ethie Castle
Ethie Castle
Inverkeilor
By Arbroath
Angus
Scotland
DD11 5SP
Telephone Number: (01241) 830434
Official Website: www.ethiecastle.com
More Scottish Ghosts
.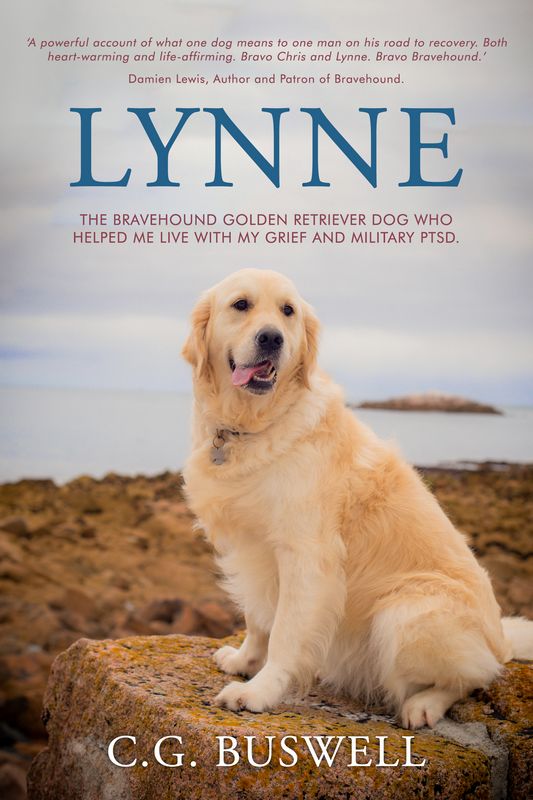 Have you seen my beautiful golden retriever Lynne out and about in Aberdeen? Ask her for a high-five! She's a Bravehound PTSD assistance dog, so we'll often be in shops, restaurants, and the cinema together.
We've written a book where I talk about growing up in Aberdeen and then joining the army to be a medic and nurse, and developing military Post Traumatic Stress Disorder.
I also talk about losing my son to suicide and the therapy I have had at Royal Cornhill Hospital and grief support groups in Aberdeen.
The author, Damien Lewis, said of Lynne:
"A powerful account of what one dog means to one man on his road to recovery. Both heart-warming and life-affirming. Bravo Chris and Lynne. Bravo Bravehound."
Download
.
Buy the paperback
.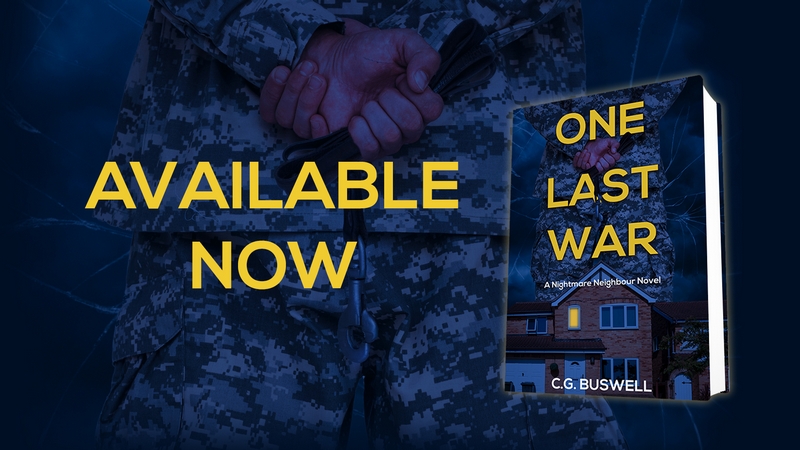 An army veteran moves his family back to his Aberdeenshire home, but his nightmare neighbour starts a battle of wits with him. Who will win this One Last War?
Buy this latest novel by local author C.G. Buswell on
Kindle
or
Paperback
.
Advertise Here from just £90.