Home
>
Festivals and Fairs in Aberdeen
>
Emmerdale Extravaganza Aberdeen Charity Events
Emmerdale Extravaganza Aberdeen Charity Events
Emmerdale Extravaganza - Details of how the cast of Emmerdale help raise funds for the Anthony Nolan trust through various events in Aberdeen and Aberdeenshire with dates, events and cast members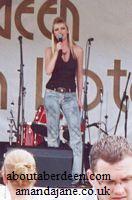 Each June some of the cast of ITVs programme Emmerdale come to Aberdeenshire to help raise funds for the Anthony Nolan Trust.
New for 2022 -
Stars from television's Emmerdale will stage an evening to remember to support local charity Charlie House, organised by The Rotary Club of Ellon. The New Inn Hotel will host the night of entertainment with celebrity guests from ITV's Emmerdale. This one-off Backstage Dinner will take place on May the 7th 2022. Lucky ticket holders will be joined by cast members Chris Chittell (aka Eric Pollard), Lawrence Robb (aka Mackenzie Boyd) and The Boss, Senior Production Manager, Nader Mabadi.
Lead by Chris Chittell, the actor who plays Eric Pollard, the cast have been coming to the Aberdeen area since 2001 in memory of Kevin Humphreys from Stonehaven who died from cancer on Christmas Day 2001, aged 15.
Follow us on:
Instagram
,
Twitter
and
Facebook
.
Contact Me
.
My new novel: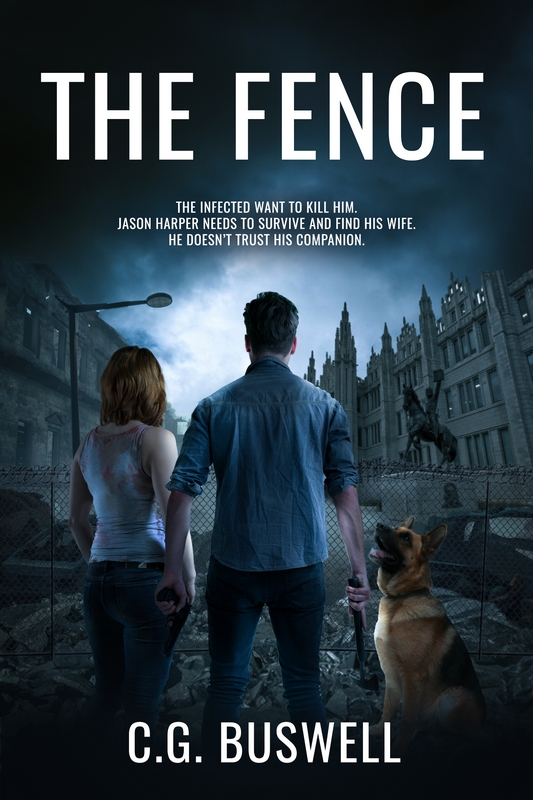 The Aberdeen skies are under attack from an enemy jet. It is spilling a strange yellow smoke. Minutes later, people start killing each other.
Former Royal Air Force Regiment Gunner Jason Harper witnesses this and then his wife, Pippa, telephones him, shouting that she needs him. They then get cut off. He sets straight out, unprepared for the nightmare that unfolds during his journey. Everyone seems to want to kill him.
Along the way, he pairs up with fellow survivor Imogen. But she enjoys killing the living dead far too much. Will she kill Jason in her blood thirst? Or will she hinder his journey through this zombie filled dystopian landscape to find his pregnant wife?
The Fence is the first in this series of post-apocalyptic military survival thrillers from the torturous mind of local horror and science fiction novel writer C.G. Buswell.
Download Now.
Buy the Paperback.
The Emmerdale cast take part in events such as:
Bungee jumping
Vintage plane wing walking
Golf Classic
Line dancing
10 kilometre Emmerdale Caledyne fun run
Karting grand prix
700 feet zip slide
Bike ride
Dinner dance
Displays
Autograph sessions
Emmerdale dog show
Live bands
Food
Shopping
Craft fair
Abseiling
Driving challenge
Truck Show
Funfair
Strongman competition
Stalls
Ice Show
Inflatables
Fashion show
Bucking Bronco
Laser Show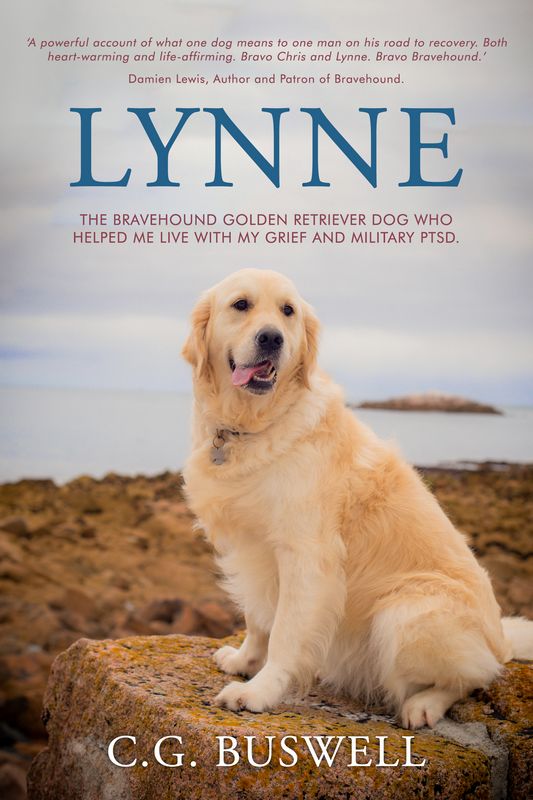 Have you seen my beautiful golden retriever Lynne out and about in Aberdeen? Ask her for a high-five! She's a Bravehound PTSD assistance dog, so we'll often be in shops, restaurants, and the cinema together.
We've written a book where I talk about growing up in Aberdeen and then joining the army to be a medic and nurse, and developing military Post Traumatic Stress Disorder.
I also talk about losing my son to suicide and the therapy I have had at Royal Cornhill Hospital and grief support groups in Aberdeen.
The author, Damien Lewis, said of Lynne:
"A powerful account of what one dog means to one man on his road to recovery. Both heart-warming and life-affirming. Bravo Chris and Lynne. Bravo Bravehound."
Download
.
Buy the paperback
.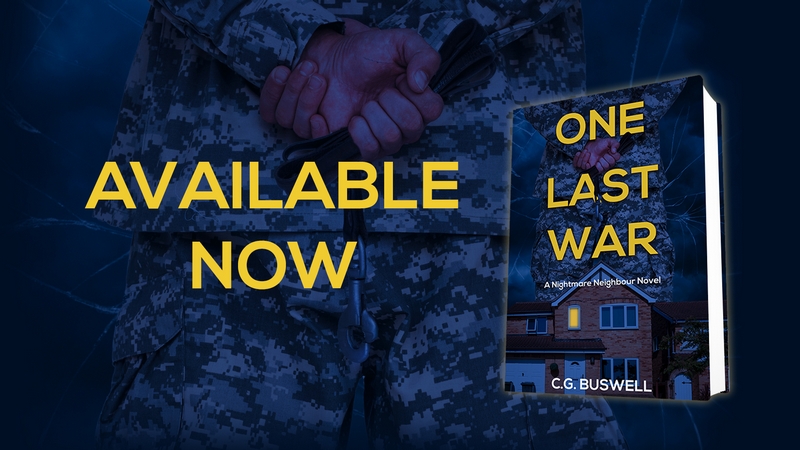 An army veteran moves his family back to his Aberdeenshire home, but his nightmare neighbour starts a battle of wits with him. Who will win this One Last War?
Buy this latest novel by local author C.G. Buswell on
Kindle
or
Paperback
.
Advertise Here from just £70.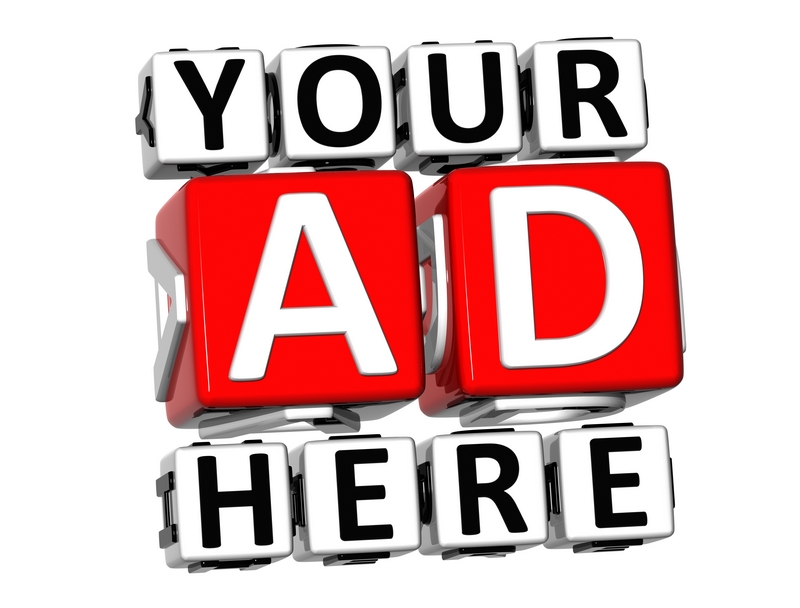 Emmerdale Aberdeen
Emmerdale Aberdeen
events for 2012 are being held to raise funds for Inspire Aberdeen. This takes place at the Grampian Country Fair 2012 at
Fyvie Castle
on the 9 June. Events involving the Emmerdale cast include equestrian vaulting, go carting and a dinner dance at the AECC. For full details please visit www.grampiancountryfair.co.uk
Grampian Country Fair 2010
The
Grampian Country Fair 2010
sees a welcome return to the cast of Emmerdale from ITV to Aberdeenshire. The Grampian Country Fair 2010 takes place at the B A Country Store at Lyne of Skene, Aberdeenshire on Saturday 12 June from 9am to 4pm and on Sunday 13 June from 10am to 5pm. The Emmerdale cast will only be at the Grampian Country Fair 2010 on the Saturday.
During the weekend of the Grampian Country Fair 2010 there will be a large food hall, trade stands, arts and crafts and events such live music, falconry, horse and pony show, vintage vehicles, children�s entertainments, Scottish Country Dancing, celebrity mini Highland Games, zip sliding, and golf.
Dogs are welcomed at Grampian Country Fair 2010.
The Grampian Country Fair Dinner Dance with the actors and actresses of Emmerdale takes place on the Saturday evening at The AECC.
For more information about the Grampian Country Fair 2010 visit their website at www.grampiancountryfair.co.uk
The events were held at the Inchmarlo Golf Centre in Banchory for the first six years of running but are now held at the
Aberdeen Exhibition and Conference Centre
(AECC) because it is a larger area and can cope with the increasing visitors of this popular annual event.
Emmerdale Extravaganza 2008
The
Emmerdale Extravaganza 2008
will not be held in Aberdeen Scotland for the year 08 but at the Ulster Folk and Transport Museum in Northern Ireland. The event organiser, George Walker of George Walker Events wanted a country location more suited to the events of Emmerdale Extravaganza 2008. The Ulster Emmerdale Extravaganza 2008 will take place on Saturday 7 June.
Though the Emmerdale Extravaganza is no longer held in Aberdeen some of the cast of Aberdeen are returning to Aberdeenshire. The actor Chris Chittell who plays the character Eric Pollard will be at the Keith Show on the 10 August 2008. Chris will be taking part in events such as the dinner and auction at Craigellachie Hotel, dressing as Oor Wullie for the kartie race and running the 10K race at Seafield Park. Chris Chittell will be raising funds for the Anthony Nolan Trust charity.
2007 Emmerdale Extravaganza
The 2007 Emmerdale Extravaganza took place on Saturday 9 June and for the first time it was held at the Aberdeen Exhibition and Conference Centre rather than Inchmarlo in Banchory. About 5000 car parking spaces were available at the AECC car park and surrounding business car parks. There was extra park and ride buses in operation from Kingswells, through to the Aberdeen City centre and to the Bridge of Don site. It is thought that up to 30,000 people attended. This is the 7th Emmerdale Extravaganza. Tickets to the Emmerdale Extravaganza cost �6 for adults and �3 for children and be purchased at the AECC or the
Box Office
or by calling GeorgeWalkerEvents on 0870 2726600.
Emmerdale cast members who attended included Chris Chittell (Eric Pollard), Alex Carter (Jamie Hope), Emily Symons (Louise Appleton), Verity Rushworth (Donna Windsor), Georgia Slowe (Peridita Hyde), Adele Silva (Kelly Windsor), Charley Webb (Debbie Dingle), Matthew Wolfenden (David Metcalfe), Victoria Hawkins (Sharon Lambert), Mathew Bose (Paul Lambert), Tony Audenshaw (Bob Hope), Richard Grieves (Johnny Foster), Steve Halliwell (Zak Dingle), Sammy Winward (Katie Sugden) and James Hooton (Sam Dingle). The Emmerdale stars arrived at the AECC in an open top bus and were waved and cheered through to the venue along Ellon Road.
A replica recreation of the Woolpack pub will be in one area of the AECC and visitors can take part in a Woolpack pub quiz and a darts competition.
Wing Walking For Charity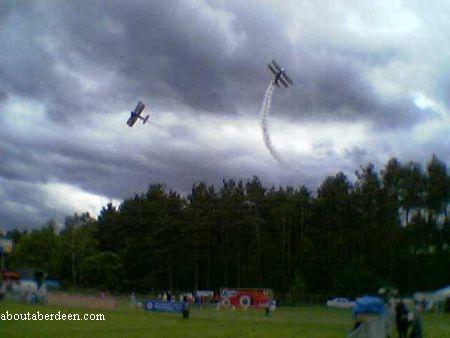 The wing walking for charity event took off from Hatton Airfield and flew over Aberdeen before performing displays over the Extravaganza like in the photograph above. There are more photos further below this Emmerdale review. Local lass Kate Synott, the fundraising manager at Ucan, was strapped into one of the 1940s vintage biplanes and took to the sky during a sponsored wing walk. Kate reached heights of over 300 feet. Straight after her wing walking for charity she abseiled down the AECC tower whose height is 150 ft. Not bad for a lassie who suffers from vertigo! Emmerdale stars who performed the wing walk event included Matthew Wolfenden and Adele Silva. They were flying on the Guinot plane from the aerobatic display team aerosuperbatics.
Reiki Healing for Charity
Since 2006 Reiki master healer and teacher Carol Leslie performs Reiki healing for the charity Cash For Kids the Northsound Radio charity which benefits Aberdeen children's charities. Carol's healing hands and those of her students have worked upon visitors to the Emmerdale Extravaganza and some of the stars of Emmerdale. Read more about Carol in
Divine Timing
.
The photo below is of Carol Leslie, Reiki master and teacher with students, Tessa Carr and Pauline Sangster at the Emmerdale Extravaganza 2007.
Emmerdale Cartoon
During the 2007 Emmerdale Extravaganza at the Aberdeen Exhibition and Conference Centre Scottish cartoonist Peter Brock mingled with the crowds and drew caricatures or a cartoon and the Crieff artist Pedro (you may have seen his Rab C Nesbit advert in the Sunday Post most weeks) created a large Emmerdale cartoon picture that featured all the Emmerdale stars and this Emmerdale cartoon was auctioned during the black tie event dinner dance in the evening which was attended by over 700 people.
The Emmerdale Golf Classic will be played at Craibstone Golf Centre, near Aberdeen Airport.
The Emmerdale dinner dance will also take place at the Exhibition Centre (AECC).
The charities for the 2007 Emmerdale Extravaganza include the Aberdeen cancer charity UCAN, The Anthony Nolan Trust, Leukaemia Research and Maggie's Cancer Centres. All part of the Press & Journal Year of Giving. The target of fund raising for 2007 is �500,000.
Emmerdale Truck Show
A new event for the Emmerdale Extravaganza at the Aberdeen Exhibition and Conference Centre is the truck show where for the 2007 event a model of a truck that was used in the filming of Emmerdale will be auctioned. Proceeds will go to the 2007 charities. In addition over 50 Corgi trucks will also be in the Emmerdale auction which will be conducted by Kevin Reid. The Emmerdale Extravaganza truck show is sponsored by Gray and Adams who provide refrigerated vehicles from Fraserburgh, Aberdeenshire and throughout Scotland, England and Ireland.
If you have a photograph of the Emmerdale Extravaganza that you would like added to this page then please
contact me
.
More family events in Aberdeenshire
.
include("hotels.php"); ?>
To read about the Emmerdale Extravaganza, programme of events, obtain an entry form for specific events, date it is held on and the timetable of events then see the Aberdeen Emerdale Events website at either www.georgewalkerevents.co.uk or at www.emmerdale-events.org (I think this may not longer be used) where the events are being run by the George Walker Event Management Team and his wife Jenny Walker.
Read more about The Anthony Nolan Trust
.
2008 Emmerdale Extravaganza
Date - TBA
Cast members who will be there, subject to work and charity commitments, will be - TBA.
2006 Emmerdale Extravaganza
The 2006 Emmerdale Extravaganza took place on Saturday 3 June at the Inchmarlo Golf Centre in Banchory. The dinner dance took place at the
Exhibition Centre
(AECC).
Cast members who were there included Paula Tilbrook (Betty Eagleton, Shirley Stelfox (Edna Birch), Andy Devine (Shadrach Dingle), Hayley Tamaddon (Delilah Dingle), Sammy Winward (Katie Sugden), Ursula Holden-Gill (Alice Dingle), Richard Shelton (Doctor Forsyth), Tony Audenshaw (Bob Hope), Karl Davies (Robert Sugden), Charlotte Bellamy (Laurel Potts) and Julia Mallam (Dawn Woods).
85 year old Aberdonian and former Desert Rat John Webster was strapped to the wing of a plane for a sponsored sky walk. He is thought to be the oldest man in the UK to have done this. Two Emmerdale actors joined him. These were Ursula Holden-Gill and Richard Shelton. Other locals who raised funds for UCAN by doing the wing walk were 18 year old Graeme Hird from Inverurie who raised �1600 in memory of his brother Gary Hird who died from cancer the year before.
Emmerdale Wedding Dress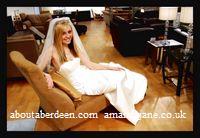 On the 17 May Aberdeen Ambassador Amanda-Jane Taylor modelled the wedding dress that is in the photo to the left and was worn by Donna Windsor in Emmerdale. It was then put on display at the Emmerdale Extravaganza on the 3 June 2006 before being auctioned to raise funds for UCAN.
More Information
.
Shadrach Dingle (played by actor Andy Devine) raised funds for the UCAN charity by having his legs waxed in front of a packed audience.
Betty Eagleton (actress Paula Tilbrook) and Edna Birch (actress Shirley Stelfox) had a three course lunch at nearby The Milton Restaurant and members of the public were able to join them and take part in a raffle.
When the event was run at Inchmarlo shuttle buses run from Banchory town centre and the police station. There are also two large car parks with free buses taking visitors to the Inchmarlo site. These run from 7am until 5pm. The car parking is free though please do consider leaving a donation to this year's charity.
Photographs of the Aberdeen Emmerdale Extravaganza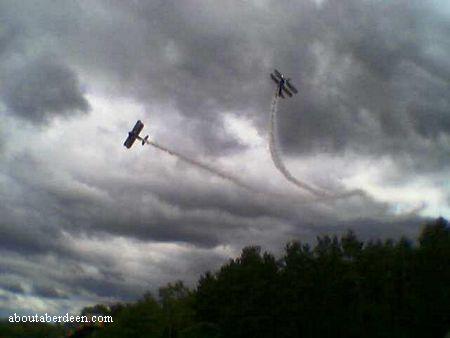 Chris Chittell who plays Eric Pollard still continues to come to Grampian to help fund raising. In the summer of 2008 Chris attended the Keith Show where he took part in a traditional cartie race dressed as Oor Wullie, ran a 10K race and attended the dinner and auction held in the evening. Proceeds were donated to the Anthony Nolan Trust.