Home
>
Monuments and Statues
>
Ellon Otter Statue Sculpture
Ellon Otter Statue Sculpture

On the Ellon roundabout in Aberdeenshire by the Ythan River Bridge as can be seen in the photo to the left there is a lovely statue sculpture of an otter.
There is a picture collection of the Ellon otter statue further below this page.
The 10 feet tall statue was designed and created by sculptor Andy Scott in Glasgow.
An otter was chosen to signify the relationship between Ellon and the River Ythan which is home to many otters.
Follow us on:
Instagram
,
Twitter
,
Facebook
and
Google+
Contact Me
.
The galvanised steel gives the monument a beautiful silver sheen and glow at night, especially when lit by passing cars.
Website of artist Andy Scott: TBA
Save 10% off the closest car parking to the terminal at
Aberdeen International Airport
with flexible bookings and no credit card fees for long or short stay. Use discount code ABZPARK10 or follow the link below where it will be automatically applied:
Pictures, Photographs and Photos of the Ellon Otter: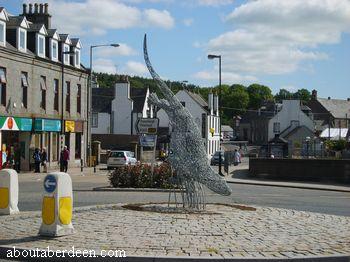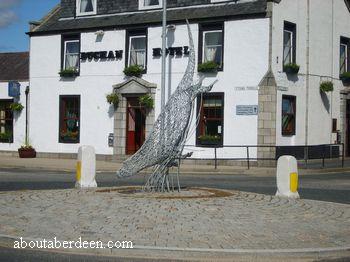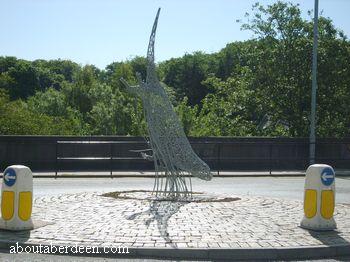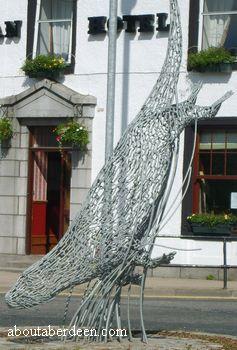 More Aberdeen monuments and statues
.