Home
>
Famous Aberdonians
>
David Rintoul
David Rintoul
Biography of actor David Rintoul from Aberdeen who is famous for playing Doctor Finlay on TV and Baby's Dad Dr Jake Houseman in Dirty Dancing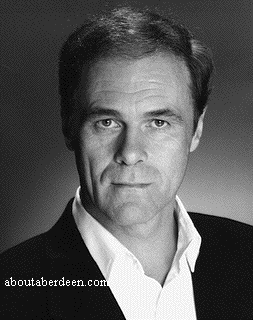 The actor David Rintoul was born on the 29 November 1948 in Aberdeen, Scotland. His birth name was David Wilson. He was educated at Robert Gordon's College in the City and was brought up in Rubislaw Den North.
He started acting at a young age and attended the Aberdeen Children's Theatre and was a Scottish Country dancer at Queen's Cross Church where he won many awards.
His father was Doctor Leslie Wilson who helped advance elderly care services throughout Aberdeenshire. His mother, Helen, was a PE teacher.
He graduated from Edinburgh University with an MA and then attended RADA. His first role after RADA was in Aladdin at the Connaught Theatre in Worthing, Sussex.
Follow us on:
Instagram
,
Twitter
and
Facebook
.
Contact Me
.
My new novel: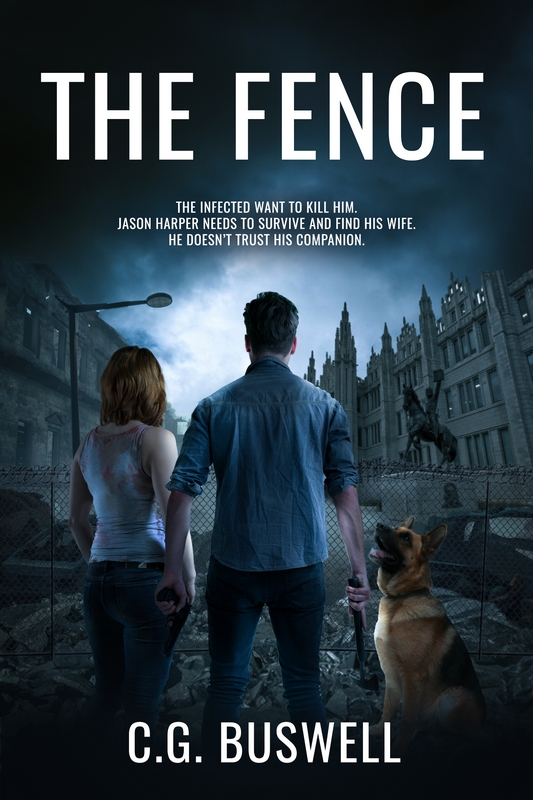 The Aberdeen skies are under attack from an enemy jet. It is spilling a strange yellow smoke. Minutes later, people start killing each other.
Former Royal Air Force Regiment Gunner Jason Harper witnesses this and then his wife, Pippa, telephones him, shouting that she needs him. They then get cut off. He sets straight out, unprepared for the nightmare that unfolds during his journey. Everyone seems to want to kill him.
Along the way, he pairs up with fellow survivor Imogen. But she enjoys killing the living dead far too much. Will she kill Jason in her blood thirst? Or will she hinder his journey through this zombie filled dystopian landscape to find his pregnant wife?
The Fence is the first in this series of post-apocalyptic military survival thrillers from the torturous mind of local horror and science fiction novel writer C.G. Buswell.
Download Now.
Buy the Paperback.
David Rintoul Actor
In 2013 he became the official patron of the Arts Centre and Theatre Aberdeen (ACT) which was rebranded from the Aberdeen Arts Centre for its 50th anniversary.
He is engaged to actress Vivien Heilbron who was Detective Sergeant Louise Colbert in Target and as Beatrice Protheroe in The New Statesman. She has had various parts on the stage including productions of Shakespeare's plays at Stratford such as Olivia in Twelfth Night and Titania in A Midsummer Night's Dream. In March 2008 she starred in the production The Life of Grassic Gibbon at HMT Aberdeen. Their engagement was announced after the show and their wedding date announced as the 3 August 08. Vivien Heilborn had previously starred in the 1971 BBC production of Sunset Song, a Lewis Grassic Gibbon book, where she was the lead role Chris Guthrie.
McLevy - The Blue Gown
He played the part of Andrew Crichton in the BBC radio 4 afternoon play McLevy on 29 November 2011.
Midsomer Murders
He added being a cowboy to his biography when he played the part of a Marshall in a cowboy re-enactment group in Midsomer Murders in the episode Blood in the Saddle. His character in this episode of Midsomer Murders was called Jack Fincher. David Rintoul was a bit of a baddie in Blood in the Saddle as he rode into the village at the beginning of the episode and shot dead a dog with his rifle. His character, Jack Fincher, had an affair and then was killed in cowboy style after the Wild West Fair when he was lassooed around his ankles and dragged by a horse until his death. Midsomer Murders Blood in the Saddle was broadcast as part of series 13 on the 8 September 2010.
Lady Chatterley's Lover
Lady Chatterley's Lover was broadcast on BBC Radio 7 in October 2010. He starred as Sir Malcolm, Lady Chatterley's father, in this production of the DH Lawrence novel.
House of Mercy
The House of Mercy was broadcast as a Woman's Hour Drama in June 2010 where he starred as Stewart. Other actors in House of Mercy, a Victorian London murder mystery written by Bruce Young and dramatised by Chris Dolan included Melody Grove, Sam Dale, Timothy West, Alexander Morton, Tracy Wiles, Tony Bell, Alison Pettitt and Keely Beresford.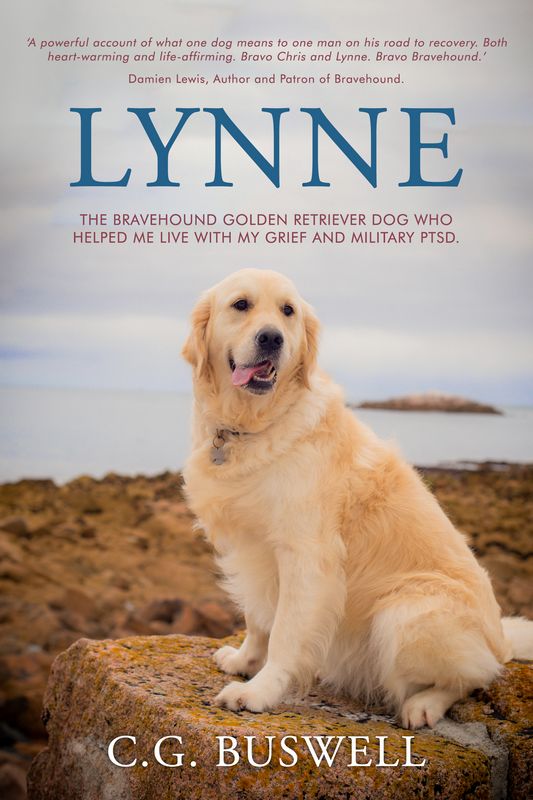 Have you seen my beautiful golden retriever Lynne out and about in Aberdeen? Ask her for a high-five! She's a Bravehound PTSD assistance dog, so we'll often be in shops, restaurants, and the cinema together.
We've written a book where I talk about growing up in Aberdeen and then joining the army to be a medic and nurse, and developing military Post Traumatic Stress Disorder.
I also talk about losing my son to suicide and the therapy I have had at Royal Cornhill Hospital and grief support groups in Aberdeen.
The author, Damien Lewis, said of Lynne:
"A powerful account of what one dog means to one man on his road to recovery. Both heart-warming and life-affirming. Bravo Chris and Lynne. Bravo Bravehound."
Download
.
Buy the paperback
.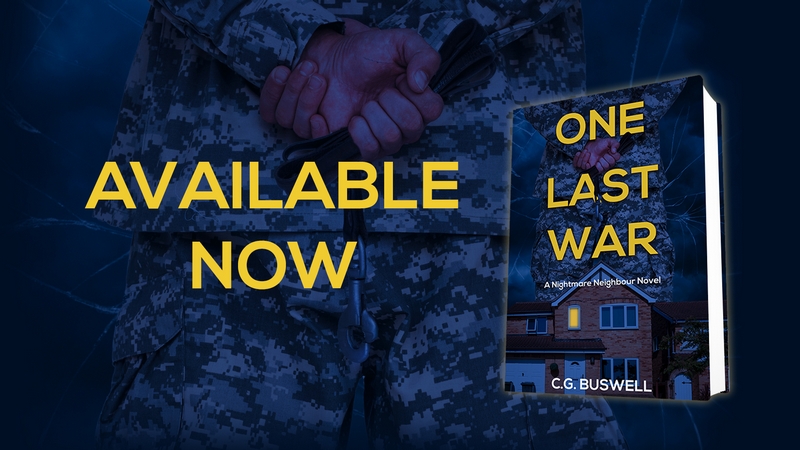 An army veteran moves his family back to his Aberdeenshire home, but his nightmare neighbour starts a battle of wits with him. Who will win this One Last War?
Buy this latest novel by local author C.G. Buswell on
Kindle
or
Paperback
.
Advertise Here from just £90.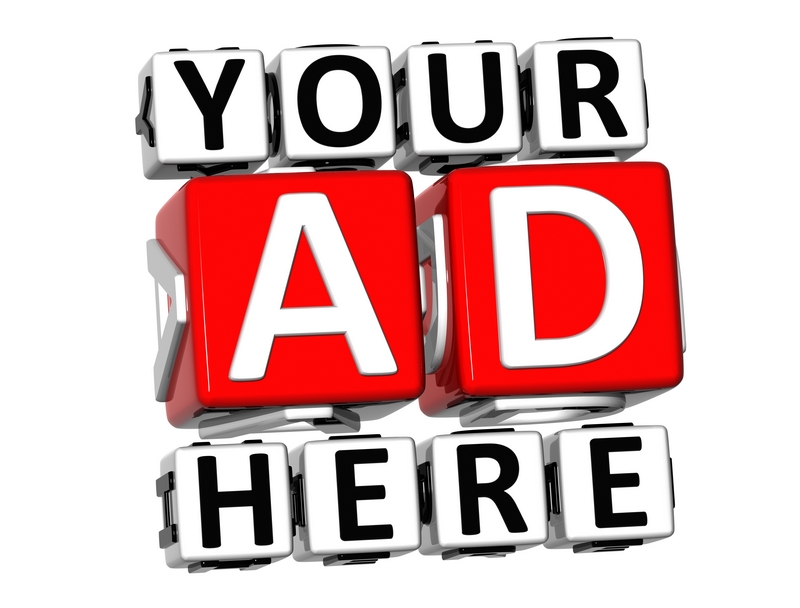 Baggage
In August 2009 he stared in Baggage on Radio 4. Baggage is a comedy play about four friends in Edinburgh. He was Hector the father of Caroline. Hector is a former gambler recently addicted to online poker. Baggage is written by Hilary Lyon who acts the part of Caroline and also stars Phyllis Logan, Adie Allen, Robin Cameron and Moray Hunter.
Dirty Dancing
He is currently playing the role of Baby's Dad Dr Jake Houseman in the production of Dirty Dancing at the Aldwych Theatre in West End London. This musical is based on the 1987 film Dirty Dancing which starred Jennifer Grey as Frances 'Baby' Houseman, Patrick Swayze as Johnny Castle and Jerry Orbach as Doctor Jake Houseman.
The plot is about the family of Housemans who go on vacation to a holiday camp. Their youngest daughter who is nicknamed Baby takes dancing classes with a dance teacher called Johnny. They fall in love despite being from different cultures. The stage show includes the popular hit songs Time Of My Life, Do You Love Me? and She's Like The Wind and some that have been specially written for the theatre production by the writer Eleanor Bergenstein. The director is James Powell and it is produced by Jacobsen Entertainment and Karl Sydow in association with Lions Gate Films and Eleanor Bergenstein. Other members of the cast include Isabella Calthorpe, Nigel Williams, Rae Baker, Billy Boyle, Richard Dempsey, Jason Griffiths, Richard Lloyd King, Richard O'Brien, Ursula Smith, Lucy Banfield, Ian Banham, Sarah Bowden, Melissa Keyes, Paul Kitson, Tanya Perera and Emma Woods.
Doctor Finlay
His most famous television role was as Doctor Finlay opposite to Ian Bannen as Doctor Cameron in the 1993 remake of the popular TV series about two Scottish Doctors in a small village. It also starred Annette Crosbie as the housekeeper Janet MacPherson. It ran to three series from 1993 to 1996. There were 24 episodes.
The original Doctor Finlay's Casebook was shown on BBC1 from 1962 to 1971 and run for 8 series with 191 episodes. The stars were Bill Simpson as Dr. Finlay, Andrew Cruickshank as Dr. Cameron and Barbara Mullen as Janet.
His first TV role was in 1973 when he played Archie Weir in Weir of Hermiston. Other small parts soon followed including a part in a Lord Peter Wimsey mystery called Five Red Herrings where he was Jock Graham. In the 1977 production of The Hunchback of Notre Dame he played Jehan.
Within a few years he gained larger parts such as Dr John Willis in Prince Regent (1979) and Dick Mallen in The Mallens. In 1980 he was Mr Fitzwilliam Darcy in the TV mini series of Pride and Prejudice.
Like most Scottish actors he has appeared in Taggart. He had two roles - in 1990 he was Alistair Balmain in the episode Death Comes Softly and then Assistant Chief Constable Torrance in the episode The Ties That Bind (2005). Other crime dramas that he has acted in includes Agatha Christie's Poirot in the story The Mysterious Affair at Styles (1990) where he played John Cavendish. He was Sir John Phillips in the Ngaio Marsh's Inspector Alleyn Mysteries in The Nursing Home Murder in 1993.
He has appeared in the highly popular Hornblower as Dr Clive the Ship's Surgeon. Some could say his strong Scottish burr and calm bedside manner has type cast him to play Doctors! Though we won't mention the panned Sweet Medicine ITV programme that was dropped after one series. Though he did act the part of a roguish Doctor with an eye for the lassies well! His character was called Andrew Sweet and he was certainly no sweetie! A real contrast to the delightful Doctor John Finlay.
He appears often on the stage and has even been back to Aberdeen to act in a pantomime at
His Majesty's Theatre
.
Peppa Pig
He provided many of the voice for Peppa Pig such as Grandad Dog, Dr Brown Bear and Mr Bull the dustman. As well as Peppa Pig he has voiced over the role of McBiscuit in the video game Wallace & Gromit's Grand Adventures: Muzzled!
The Making of Modern Medicine Radio 4 Series
In 2007 he was a reader and played some of the characters in Radio 4 factual serial The Making of Modern Medicine. In was on every weekday afternoon at 3:45 in February and March. Other readers and character actors were Peter Capaldi and Jason Watkins, the narrator and writer was Andrew Cunningham. The 30 part radio series The Making of Modern Medicine narrated and told the story of modern Western medicine through the centuries with historical accounts of ancient Greek and Roman medicine.
Lewis Grassic Gibbon Recital
In August 2007 David Rintoul and his partner, Vivien Heilbron, took part in a recital on the life of
Lewis Grassic Gibbon
. The script was written by North East author Jack Webster. Vivien Heilbron has had previous links with the Aberdeenshire author when in 1971 she played Chris Guthrie in Sunset Song which was based on one of his novels. Vivien Heilbron narrated the recital whilst husband David Rintoul played the part of Mearns writer Lewis Grassic Gibbon. The recital took place at the Lewis Grassic Gibbon centre at Arbuthnott on 19 August 2007.
The daughter of Lewis Grassic Gibbon, Rhea, was in attendance.
More
Aberdeenshire Actors
.