Home
>
Ghosts of Aberdeen and Scotland
>
Comlongon Castle Ghost
Comlongon Castle Ghost
Information about the lady ghost of Comlongon Castle and why she haunts the Castle. Includes a history of Comlongon Castle
: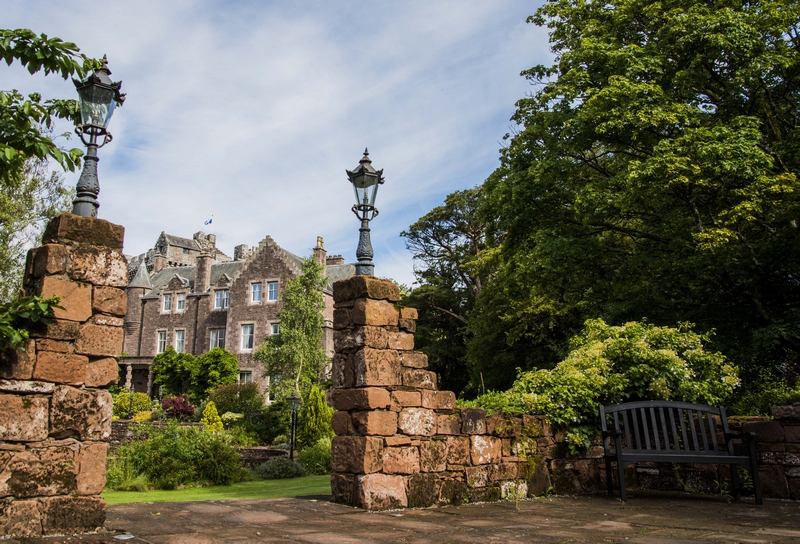 Comlongon Castle in Dumfries, Scotland is near the English and Scottish border and dates back to the 15th century. There is more about the history below this article but first the Comlongon Castle ghost:
Follow us on:
Instagram
,
Twitter
and
Facebook
.
Contact Me
.
My new novel: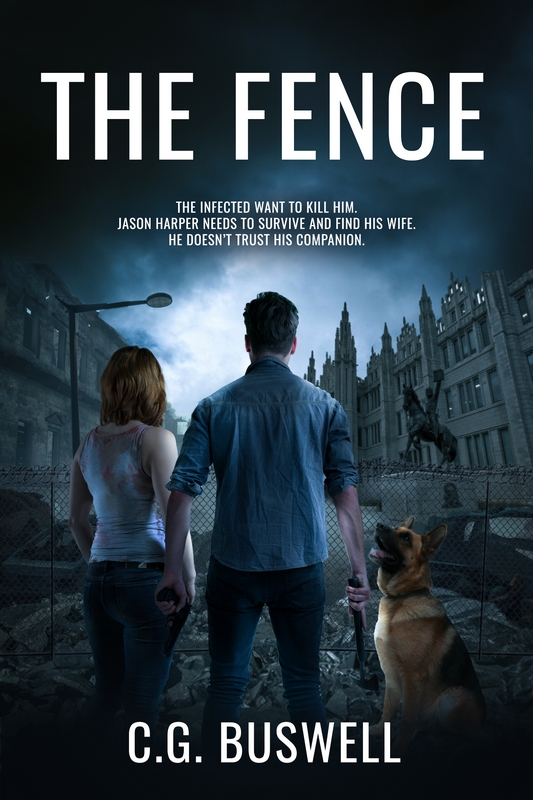 The Aberdeen skies are under attack from an enemy jet. It is spilling a strange yellow smoke. Minutes later, people start killing each other.
Former Royal Air Force Regiment Gunner Jason Harper witnesses this and then his wife, Pippa, telephones him, shouting that she needs him. They then get cut off. He sets straight out, unprepared for the nightmare that unfolds during his journey. Everyone seems to want to kill him.
Along the way, he pairs up with fellow survivor Imogen. But she enjoys killing the living dead far too much. Will she kill Jason in her blood thirst? Or will she hinder his journey through this zombie filled dystopian landscape to find his pregnant wife?
The Fence is the first in this series of post-apocalyptic military survival thrillers from the torturous mind of local horror and science fiction novel writer C.G. Buswell.
Download Now.
Buy the Paperback.
Lady Ghost
Comlongon Castle has a lady ghost who wanders the Castle crying. In life she was Lady Marion Carruthers who lived in the 16th century. She inherited the estate and lands of her father, Sir Simon Carruthers which she shared with her sister Janet. This included Mouswald Castle.
Two neighbouring families hoped to obtain the lands from Lady Marion and with them possession of Mouswald Castle. These were the Douglas family of Drumlanrigh and the Maxwell family of Caerlaverock Castle. Before his death Sir Simon Carruthers the Baron of Mouswald Castle had given consent for Sir James Douglas to marry his daughter Lady Marion.
Lord Maxwell then invaded Mouswald Castle and took occupation. Fortunately the Privy Council settled in James' favour in 1563 but Lady Marion had by this time fled to her uncle, Sir William Murray at Comlongon Castle. She tried to escape the intended marriage by giving her uncle half of her dowry. Sir James Douglas sued for his just inheritance and won his case. However Lady Marion Carruthers threw herself off the Lookout Tower at Comlongon Castle on the 25 September 1570. Her suicide was thought to have been murder by some. They thought that some of Sir James Douglas' men threw her off the Castle so that Sir James would inherit her Castle and lands without having to marry her and live with such a reluctant bride and wife.
Since that day no grass has grown on the spot that Lady Marion fell on. Strange occurrences have taken place at Comlongon Castle and the ghostly figure of a young lady crying has been seen wandering the Castle. It is thought that she haunts the Castle because she was not given a proper Christian burial because at that time suicides were not buried in Holy ground. The Comlongon Castle ghost walks the earth looking for her proper resting place.
History of Comlongon Castle
The original Comlongon Castle was a pink dressed sandstone building built by the Murray family of Cockpool on the tidal plain of the Solway Estuary. The building area was quite marshy so the Tower House was built on a stone plinth.
The earliest recorded date in history that mentions the area was 1331 when the Earl of Moray (Thomas Randolph) gave the unnamed Castle buildings to his nephew, Sir William Murray of Cockpool. In the 15th century Comlongon Castle was built by his descendant Cuthbert of Cockpool.
The 15th century Tower House fortress still exists and was a defence against English raiders.
Throughout the violent centuries Comlongon Castle was raided many times due to its border location. However the 14 inch thick walls offered some protection and the inhabitants lived in relative comfort and self sufficiently with their own water well, kitchen, granary, brewery, workshops, stables outbuildings and the curtained wall - all surrounded by a moat.
The original tower house still exists and adjoined to this is a mansion house that was built in later years. The Medieval Keep and Great Hall is also preserved as is the Yett. This is quite unusual because these iron portcullis gates were ordered to be destroyed throughout Scotland by the Privy Council in the year 1606 to help bring peace from the constant raiding and kidnapping. This defensive feature behind the studded oak door seems to have escaped this ruling.
The original buildings fell into disrepair until the descendants of the original owners, the Murray's Lord Mansfield of Scone Palace, Perthshire built a Mansion house adjacent to the Keep in the early 19th century. Much of the ruinous stones from the walls and outbuildings were used during the building work. The moat was removed during this building work. This first Mansion House was destroyed in a fire a century later and rebuilt in 1901 to the building which can be soon in modern days which incorporates old features like the Yett, Keep, Great Hall, Dungeons and fireplaces with their carvings.
When the basement of Comlongon Castle was excavated in the 20th century workers found mummified cats. It is thought that the superstitious builders of Comlongon Castle sealed them alive during building work for good luck. Their preserved bodies are on display in the Castle's basement.
In 1984 the Earl of Mansfield bought the estate and buildings.
Comlongon Castle is now used as a Hotel and wedding venue and is ideally located near the romantic village of Gretna Green.
Contact Details For Comlongon Castle Hotel
Comlongon Castle Hotel
Clarencefield
Dumfries
Scotland
DG1 4NA
Telephone Number: 01387 870283
Official Website Homepage Url:
More Scottish Ghosts
.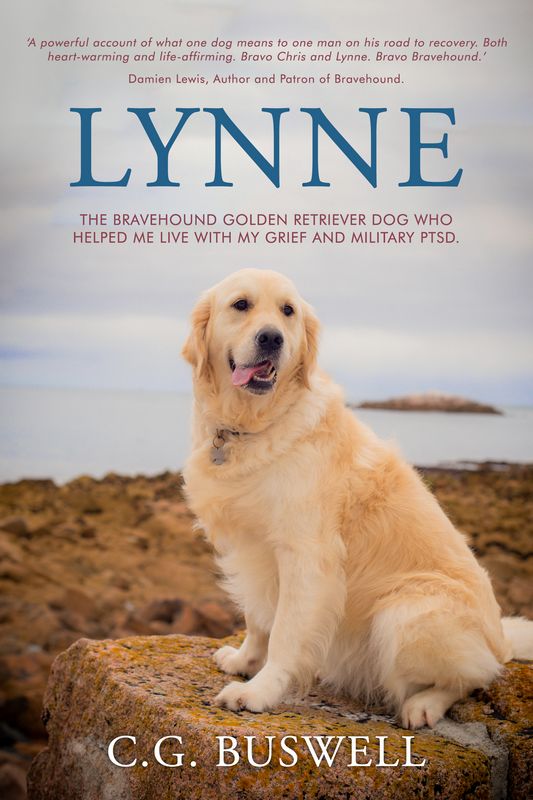 Have you seen my beautiful golden retriever Lynne out and about in Aberdeen? Ask her for a high-five! She's a Bravehound PTSD assistance dog, so we'll often be in shops, restaurants, and the cinema together.
We've written a book where I talk about growing up in Aberdeen and then joining the army to be a medic and nurse, and developing military Post Traumatic Stress Disorder.
I also talk about losing my son to suicide and the therapy I have had at Royal Cornhill Hospital and grief support groups in Aberdeen.
The author, Damien Lewis, said of Lynne:
"A powerful account of what one dog means to one man on his road to recovery. Both heart-warming and life-affirming. Bravo Chris and Lynne. Bravo Bravehound."
Download
.
Buy the paperback
.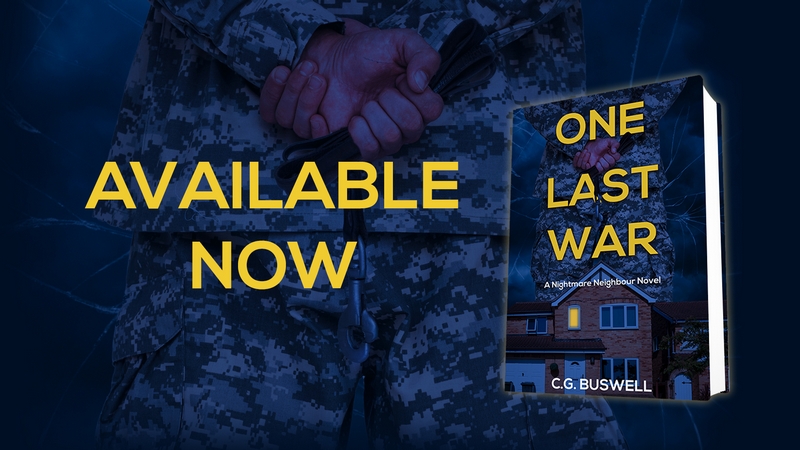 An army veteran moves his family back to his Aberdeenshire home, but his nightmare neighbour starts a battle of wits with him. Who will win this One Last War?
Buy this latest novel by local author C.G. Buswell on
Kindle
or
Paperback
.
Advertise Here from just £90.