Home
>
Famous Aberdonians
>
Barry Jones
Barry Jones
Biography of Magician Barry Jones and his TV performances in BBC The Magicians as Barry & Stuart
Barry Jones was born in 1980 and was brought up in Portlethen, Scotland.
His career path can be read in the biography of his stage and TV partner Stuart Macleod which can be read
here
.
Follow us on:
Instagram
,
Twitter
and
Facebook
.
Contact Me
.
My new novel: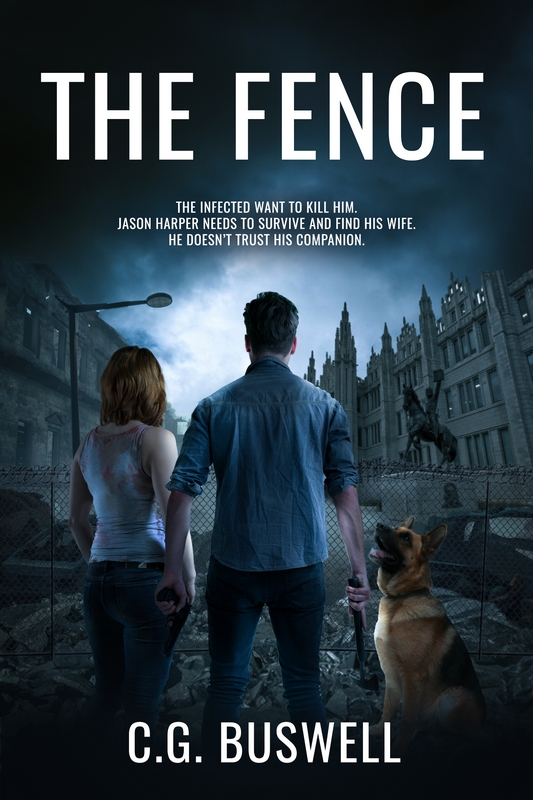 The Aberdeen skies are under attack from an enemy jet. It is spilling a strange yellow smoke. Minutes later, people start killing each other.
Former Royal Air Force Regiment Gunner Jason Harper witnesses this and then his wife, Pippa, telephones him, shouting that she needs him. They then get cut off. He sets straight out, unprepared for the nightmare that unfolds during his journey. Everyone seems to want to kill him.
Along the way, he pairs up with fellow survivor Imogen. But she enjoys killing the living dead far too much. Will she kill Jason in her blood thirst? Or will she hinder his journey through this zombie filled dystopian landscape to find his pregnant wife?
The Fence is the first in this series of post-apocalyptic military survival thrillers from the torturous mind of local horror and science fiction novel writer C.G. Buswell.
Download Now.
Buy the Paperback.
The Happenings
They will appear in The Happenings on the Watch channel in 2013 where they perform stunts like miracles and ghost sightings in front of live crowds in UK and US cities.
The Magicians
Stuart Macleod
and Barry Jones starred in The Magicians on BBC 1 each Saturday night in January 2011. The presenter was Lenny Henry who helps to bring magic back to Saturday nights on the BBC. The other magicians and illusionists in the program were Luis De Matos and Chris Korn. Each week they were joined by celebrity guests to help them with their magic tricks. Celebrities included Ashley Banjo, Diversity dance troupe,Bruno Tonioli, Sian Williams, Ade Edmondson, Amanda Byram and Peter Jones.
In the first episode these included getting the dance troupe diversity to appear one at a time out of a cardboard box., Bruno Tonioli sawing a woman in half in a Doctor Franenstein stage using a chainsaw and blade to separate the upper and lower body of the volunteer.
During the street magic section of episode one they took Breakfast presenter Sian Williams to a London sweet shop where they ate handfuls of assorted sweets and then regurgitated each sweet to a customer in an attempt to guess which sweet she was thinking off. Though magician Stuart Macleod did not get her first sweet right he got it correct when a hand was punched out of his stomach holding bubble gum.
They then taught Sian Williams how to mind read by reading the mind of a member of the studio audience. They then did the sword cabinet trick with Sian Williams in a box where instead of using swords they fired crossbows with bolts and ran at the box with sharpened javelins.
At the end of the episodes the studio audience vote for their favourite acts and those illusionists with the least votes have to perform a forfeit with their celebrity guest. They got the least votes for the first episode and had to perform a bare feet fire walk.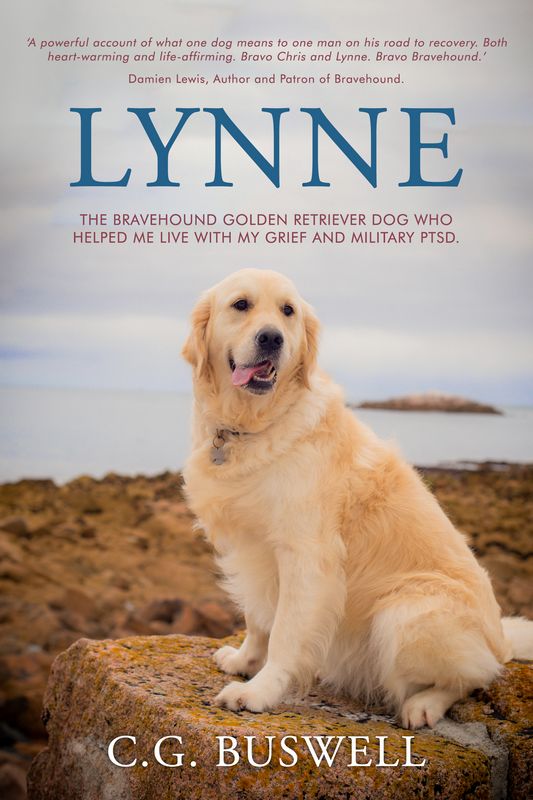 Have you seen my beautiful golden retriever Lynne out and about in Aberdeen? Ask her for a high-five! She's a Bravehound PTSD assistance dog, so we'll often be in shops, restaurants, and the cinema together.
We've written a book where I talk about growing up in Aberdeen and then joining the army to be a medic and nurse, and developing military Post Traumatic Stress Disorder.
I also talk about losing my son to suicide and the therapy I have had at Royal Cornhill Hospital and grief support groups in Aberdeen.
The author, Damien Lewis, said of Lynne:
"A powerful account of what one dog means to one man on his road to recovery. Both heart-warming and life-affirming. Bravo Chris and Lynne. Bravo Bravehound."
Download
.
Buy the paperback
.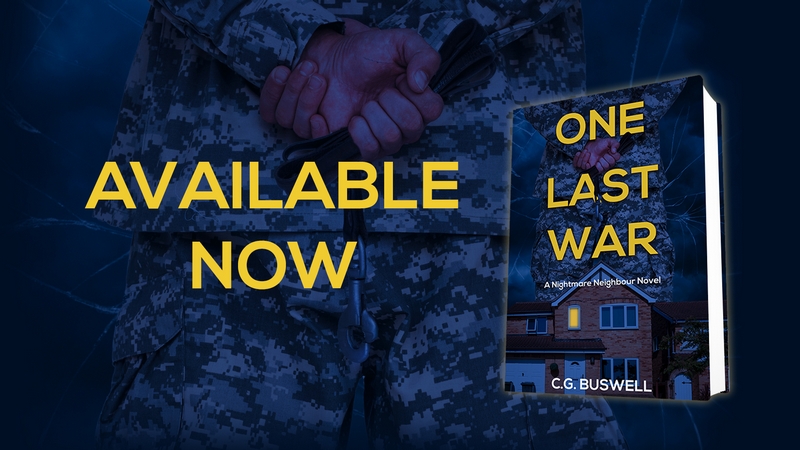 An army veteran moves his family back to his Aberdeenshire home, but his nightmare neighbour starts a battle of wits with him. Who will win this One Last War?
Buy this latest novel by local author C.G. Buswell on
Kindle
or
Paperback
.
Advertise Here from just £90.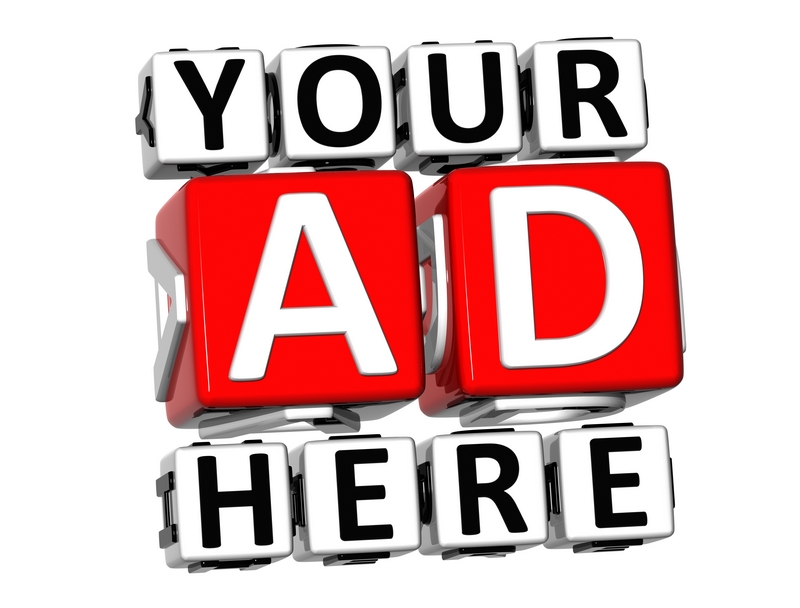 Part two aired on Saturday 8 January 2011 at 7pm. It was presented by Lenny Henry and celebrity guests were Dragon's Den and entrepreneur Peter Jones, actor and comedy performer Ade Edmondson and the presenter of Total Wipeout Amanada Byram.
Barry & Stuart
Barry & Stuart were partnered with Ade Edmondson and they performed the smashing watch trick with a mobile phone from the audience. Instead of a hammer they used a high speed blender and made the mobile phone into a cocktail drink which they drank. They then used an x-ray machine to see his spleen which showed an intact telephone. He then climbed through his abdomen to try to retrieve the mobile phone.
They then did a grand illusion trick to make appear a dream car using paint on a designated graffiti wall. This included the make, Audi, the colour, white, and a personalised number plate. From the trailer Ade Edmondson pulled out a crushed cube of a car which was a white Audi with the personalised number plate. When Ade Edmondson put the crushed car back into the trailer they did a magical MOT and turned it into a white horse.
They then did one of their famously disgusting tricks of balancing a spoon on the end of their nose – using a 5 inch nail through a nostril!
Luis de Matos and Peter did a stage vanishing trick with him in his Porsche car with license plate Peter1. Members of the audience held hands and circled the Porsche with him in the driving seat. Luis raised a curtain over the car and when he lowered the curtain seconds later the car and Peter had vanished.
They then did escapologist with Peter in chains and Luis de Matos in a strait jacket hung upside down tied with chains to his feet over the studio audience. Peter then had to give him instructions to escape from the strait jacket whilst Luis had to give Peter instructions to escape being chained.
During the street magic round they performed the disappearing card at Shepherd's Bush market.
Chris Korn and Amanda Byram did sleight of hand during the street magic round. This included the predicting card trick with the help of the fire brigade. The legendary Illusionist, with the help of Amanda Byram, performed the famous Victorian Mystery Box. Amanda Byram confessed that she had always wanted to be Houdini's assistant. A red and white rope was used to perform along with a walking stick and solid metal ring with the end reveal being Chris Korn making a lady called Victoria appear out of the Victorian Mystery Box.
The grand illusion by Chris Korn and Amanda Byram was called seeing is believing where they choose a sceptic from the audience and taught the rest of the audience to put Amanda Byram into a tent and make a car then helicopter appear.
Lenny Henry gave the answer to the trick on the Magicians website and announced the winners who were Luis de Matos and Peter Jones followed in second place by Barry Jones, Stuart Macleod and Ade Edmondson. The losers were Chris Korn and Amanda Byram who performed a forfeit of having to lie on a bed of nails whilst a motorbike and rider drove over their chests. The next episode has celebrity guests of Chris Tarrant, Stephen K Amos and Samantha Womack.
Episode three on Saturday 15 January 2011 saw them partner with comic Stephen K Amos. Other celebrity guests were Samantha Womack and Chris Tarrant. They demonstrated their first ever trick which was making a mouse appear in a matchbox. They modernised this into a giant matchbox suspended from a ceiling and made Stephen K Amos appear on a camel from it. Their next performance was an invisibility trick using boxes and a cloak to make parts of the body appear invisible. Their street magic used playing cards and £20 notes in decks of cards. They won this and Chris Tarrant and Luis de Matos performed the forfeit of walking on a glass and sword staircase.
Future celebrity guests included N-Dubz, Martin Kemp and Rolf Harris.
The fourth episode was broadcast on BBC1 on 22 January 2011 with celebrity guests N-Dubz, Martin Kemp and Rolf Harris. Martin Kemp was partnered with them and they performed the optical illusion of using a spiral to make a head shrink, perform teleportation between boxes and a grand illusion of a 12 inch needle piercing a tongue. They then performed balancing on the tip of a sword and then giving the illusion of being impaled. Their street magic was tying Martin Kemp to a chair and picking a card from his mouth. The winners were Stuart & Barry whilst the losers who had to perform the forfeit of having concrete slabs broken on their tummies was Chris Korn and Rolf Harris though presenter Lenny Henry had to perform the trick of having concrete smashed on his tummy.
Episode five was shown on the 29 January 2011 on BBC 1 with celeb guests Angela Griffin, Neil Morrissey and actor Larry Lamb and his radio and TV presenter son George Lamb. Angela Griffin was partnered with the two lads. They performed the red carpet illusion and whilst explaining it they swapped Angela Griffin and placed her in the audience from the box on the stage. They then performed the prediction trick using books, e-mail and YouTube. Back in the studio they performed a ghost story illusion. The winners were Luis De Matos and Neil Morrissey whilst Chris Korn, Larry Lamb and George Lamb had to perform a forfeit of bending a steel rod using their throats.
They returned for series two in January and February 2012. This was broadcast live from Shepperton Studios and was the first live magic act on the BBC for some years. It was presented by Darren McMullen. The other magicians were Jason Latimer and Peter Firman. Celebrity guests who assisted included Tyger Drew-Honey, Daniel Roche, Keith Duffy, Flavia Cacace, David Hasselhoff, Julia Bradbury, Craig Revel Horwood, David Hay, Kimberley Wyatt, Mel Giedroyc, Myleene Klass, Adam Woodyatt, Tina Hobley, John Torode and Gregg Wallace, Arlene Phillips, Phil Tufnell, George Samson, Ed Byrne and Joe Swash.
Tricks during season two included a ghost illusion, mind reading, escaping from a car boot as it goes over a cliff and appearing in a helicopter, elevating a lady, turning water to wine, walking through a wall made from tins of beans, cutting a woman in a box into pieces, walking on water and escaping from a sack whilst handcuffed and put into water like Houdini.
The audience and viewers voted for their favourite acts and those with the least votes had to pay a forfeit. Such forfeits included swallowing burning swords, walking a ladder made from samurai swords, being sandwiched between a bed of nails, walking on glass shards, having an arrow shoot an apple from a head whilst the archer was spun around, bending a bar with teeth and breaking an arrow whilst the point was held at the throat.
More
Magicians from Aberdeen
.