Home
>
Ghosts of Aberdeen and Scotland
>
Baldoon Castle Bride Ghost
Baldoon Castle Bride Ghost
The blood splattered bride ghost of Baldoon Castle that still haunts the ruins
: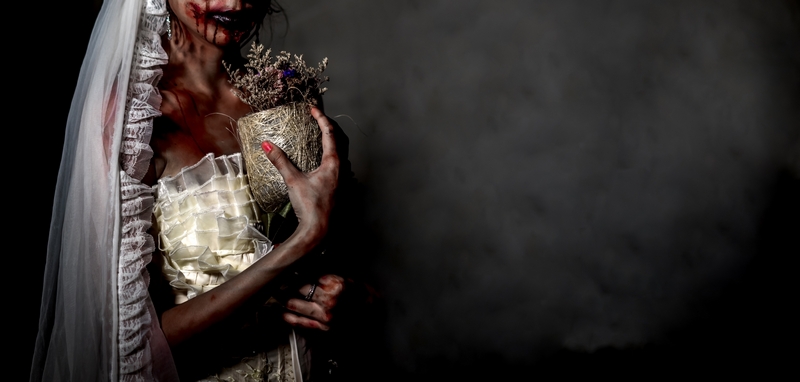 Baldoon Castle is now an isolated ruin covered in ivy which can be found at Bladnoch near Wigtown, Wigtownshire in Dumfries and Galloway, Scotland. The Castle was built in the early 16th century and was owned by the Dunbars of Westfield from 1530 to 1800.
In the mid 17th century Sir David Dunbar was the owner of Baldoon Castle. He had arranged for his son, also called David, to marry Janet, the eldest daughter of the local landowner, Sir James Dalrymple.
Follow us on:
Instagram
,
Twitter
and
Facebook
.
Contact Me
.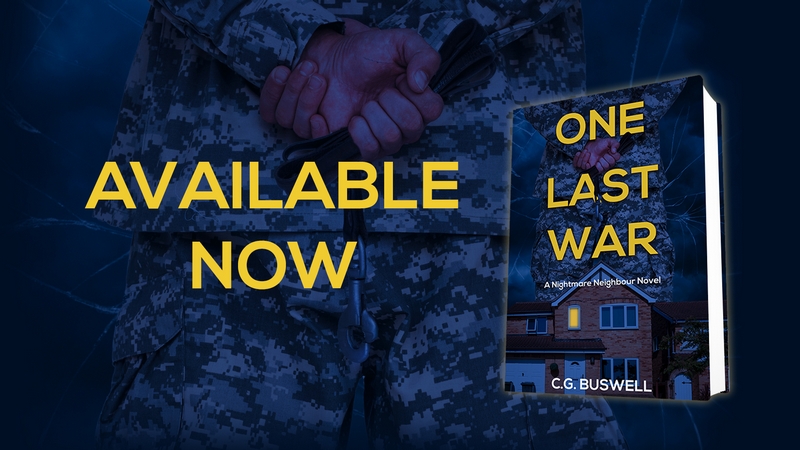 An army veteran moves his family back to his Aberdeenshire home, but his nightmare neighbour starts a battle of wits with him. Who will win this One Last War?
Buy this latest novel by local author C.G. Buswell on
Kindle
or
Paperback
.
However Janet was already in love with another young man called Archibald who was the 3rd Lord Rutherford. Sadly he was penniless and Janet's parents encouraged her to marry the more prosperous David and they were married at Old Luce Kirk near Carsecleugh Castle, the home of the Dalrymple family. Her two brothers escorted Janet to the church and they both later said that her hands were icy cold despite it being a hot summer day.
Things did not go well for the newly wed couple and on the wedding night their servants heard screaming and shrieks from the bridal chamber. The door was locked and neither the bride nor the groom would open the door to their knocks. The door had to be broken down and they were met with the sight of a badly wounded bridegroom lying across the threshold whilst Janet was cowering in the chimney corner of the room, her night gown covered in blood and incoherent. She was said to be grinning and muttering strange words.
Janet Dalrymple never recovered her senses and died insane a few weeks later on the 12 September 1669. Though her husband, David, survived he never talked about what happened and their families had to speculate over what happened.
Some thought that Janet attacked her husband and he defended himself whilst others thought that David Dalrymple attacked his wife and she in turn stabbed him in defence and were interrupted by the staff responding to the screams of his wife. There were even others who thought that the jilted lover Archibald had hidden in the room, attacked David and made his escape through the window and into the garden before being seen by the servants. There is even a local Legend that the Devil visited the couple in their bridal chamber.
David later married the daughter of the 7th Earl of Eglinton. He died after falling from his horse in 1682.
Heart broken Archibald never married and died in 1685.
This story was used by Sir Walter Scott for his novel The Bride of Lammermuir.
The ghost of Janet Dalrymple is said to still haunt the ruined Baldoon Castle. She is most often seen on the anniversary of her death on the 12 September she walks the Castle, screaming and her white wedding clothing covered in blood.
More Scottish Ghosts
.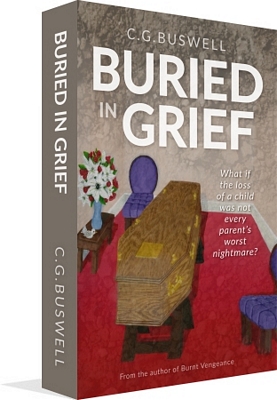 My new emotive, suspenseful Aberdeen crime novel is
Buried in Grief.
What if the loss of a child was not every parent's worst nightmare?
Hamish and Alison wake to some awful news from the police banging at their door, but what if their trauma was only just beginning?
Read how this couple cope with their grief through to a terrifying ending.
Available in Paperback or Kindle and other devices.
Read the Opening Chapter for Free.
Advertise Here from just £90.