Home
>
Famous Aberdonians
>
Annie Lennox Biography
Annie Lennox Biography
Annie Lennox
was born in Aberdeen, Scotland on December 25th in 1954. She is an only child. Her parents (Dorothy and Tom) lived in Aberdeenshire in the village of Ellon.
Annie went to the Aberdeen High School for Girls (later to become Harlaw Academy secondary school) where she was encouraged by her parents to explore her artistic qualities. She excelled at music, poetry and artwork. Here she learned to play the flute and the piano. She also sang in the choir and later played in symphony orchestras and military bands. Annie attended dance classes run by Marguerite Feltges - one such dance style was a Greek dance called Eurhythmics - a name Annie would call her band in later life, though with a different spelling.
Follow us on:
Instagram
,
Twitter
and
Facebook
.
Contact Me
.
My new novel: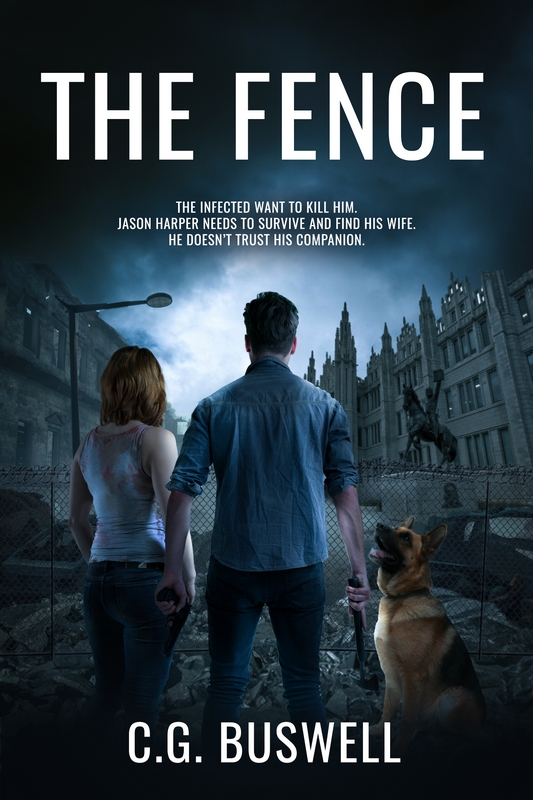 The Aberdeen skies are under attack from an enemy jet. It is spilling a strange yellow smoke. Minutes later, people start killing each other.
Former Royal Air Force Regiment Gunner Jason Harper witnesses this and then his wife, Pippa, telephones him, shouting that she needs him. They then get cut off. He sets straight out, unprepared for the nightmare that unfolds during his journey. Everyone seems to want to kill him.
Along the way, he pairs up with fellow survivor Imogen. But she enjoys killing the living dead far too much. Will she kill Jason in her blood thirst? Or will she hinder his journey through this zombie filled dystopian landscape to find his pregnant wife?
The Fence is the first in this series of post-apocalyptic military survival thrillers from the torturous mind of local horror and science fiction novel writer C.G. Buswell.
Download Now.
Buy the Paperback.
At 17 Annie Lennox won a place at London's prestigious Royal Academy Of Music where she spent 3 years studying classical music. Just weeks before her final exams she left to work in a bookstore in London.
The House of Annie Lennox
The House of Annie Lennox exhibition was first held at the Victoria and Albert Museum in London in September 2011 and then was held at
Aberdeen Art Gallery
from 7 July to 30 September 2012. Costumes and accessories from her career were on display along with her awards and music videos.
Who Do You Think You Are?
In September 2012 Annie Lennox appeared on the BBC One programme Who Do You Think You Are? It explored her family history which revealed that her paternal great-great grandmother, Jessie Fraser, worked at Broadford Flax Mill in Aberdeen, across from her own childhood home. Jessie Fraser was born in Banff and orphaned at five years of age. She became a servant for her great aunt but was thrown out when she was ten. At thirteen she worked six days a week at Broadford Mill until she married. She had four sons and died aged 36 years. Who Do You Think You Are? Research into family records also revealed that Jessie's mother Mary was the illegitimate daughter of a wealthy solicitor who disowned Mary and her children.
London Olympics 2012 Closing Ceremony
Annie Lennox performed during the London Olympics 2012 Closing Ceremony to a stunning background of a pirate ship.
Annie Lennox OBE
Annie Lennox OBE
was added to the Annie Lennox biography in the New Year's honours of 2011. Annie Lennox was awarded the OBE for her services to charity, in particular her efforts to raise awareness of HIV and poverty in Africa.
Saturday Live Inheritance Tracks
On New Year's Day 2011 Annie Lenox OBE added giving her
Saturday Live Inheritance Tracks
to her biography. This edition of BBC Radio 4 Saturday Live Inheritance Tracks was presented by the radio broadcaster Fi Glover. Annie Lennox OBE talked about her childhood growing up in a tenement flat in Hutcheon Street Aberdeen with no indoor bathroom, her all girl's school, her first party with boys where the other girls played spin the bottle, her first transistor radio, going to London for the first time, her career with the Eurythmics, her children and the importance of music in her life.
Annie Lennox's inherited track from her parents was The Kinks Waterloo Sunset. The record that she would pass on to her children was A Whiter Shade of Pale by Procol Harum which was the first record Annie Lennox bought, aged 14 years.
Other celebrities on this New Year Day edition of Saturday Live included Jon Holmes (Horrible Histories, The Now Show, Listen Against and BBC 6 Music show), the poet Luke Wright and the crime writer Patricia Cornwell (the Dr Kay Scarpetta series of books). Other guests in this first 2011 edition of Saturday Live included a lady who helped to bake the wedding cake for The Queen and Prince Philip and a woman whose baby arrived unexpectedly in the first few hours of the Millennium.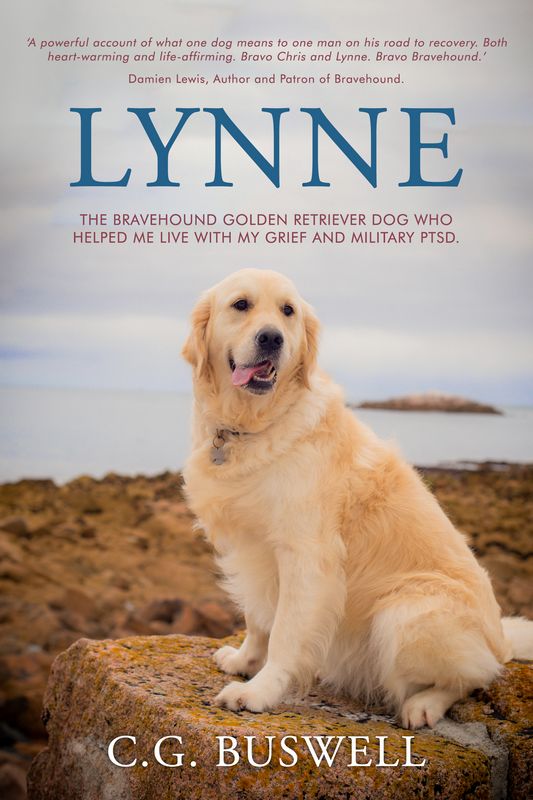 Have you seen my beautiful golden retriever Lynne out and about in Aberdeen? Ask her for a high-five! She's a Bravehound PTSD assistance dog, so we'll often be in shops, restaurants, and the cinema together.
We've written a book where I talk about growing up in Aberdeen and then joining the army to be a medic and nurse, and developing military Post Traumatic Stress Disorder.
I also talk about losing my son to suicide and the therapy I have had at Royal Cornhill Hospital and grief support groups in Aberdeen.
The author, Damien Lewis, said of Lynne:
"A powerful account of what one dog means to one man on his road to recovery. Both heart-warming and life-affirming. Bravo Chris and Lynne. Bravo Bravehound."
Download
.
Buy the paperback
.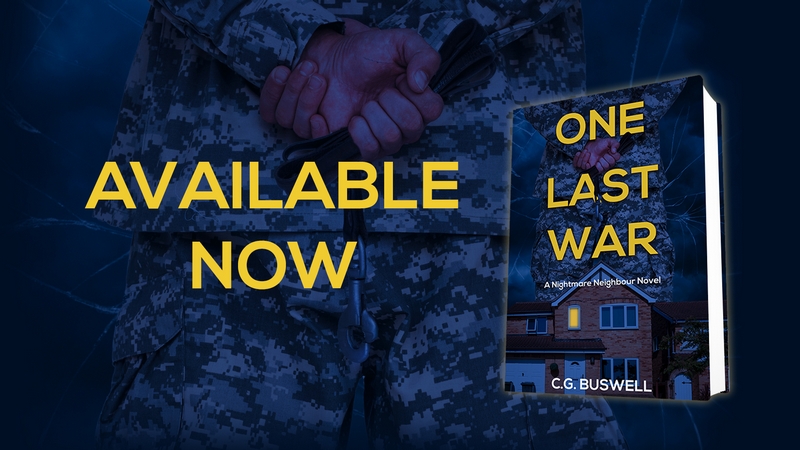 An army veteran moves his family back to his Aberdeenshire home, but his nightmare neighbour starts a battle of wits with him. Who will win this One Last War?
Buy this latest novel by local author C.G. Buswell on
Kindle
or
Paperback
.
Advertise Here from just £90.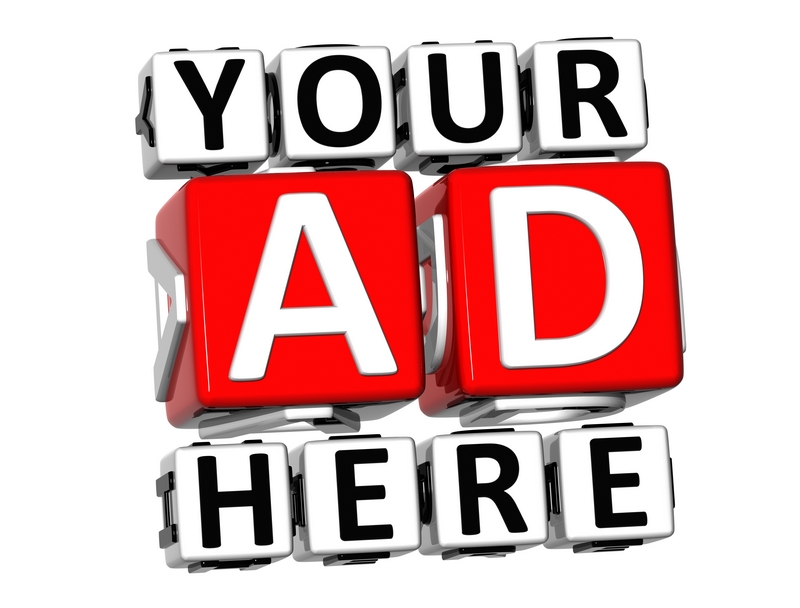 Annie Lennox Bands
Annie enrolled for singing lessons and then formed a band called Dragon's Playground which toured clubs and pubs playing Scottish folk songs.
After leaving Dragon's Playground the
Annie Lennox Biography
continued when she joined Red Brass. From here she joined Joy Dey (who later became an Opera singer) and formed Stocking Tops and together they played the London clubs.
Annie Lennox The Eurythmics
In 1976 Annie was working as a waitress at Pippins Restaurant in Hampstead in London when she met Dave Stewart. They became partners in love and in music and the Annie Lennox Biography formed the band The Tourists which then became The Eurythmics. Their songs included Sweet Dreams (Are Made Of This) and There Must Be An Angel ( Playing With My Heart) which was their first number one hit on the 27th July 1985. Other popular songs in the Annie Lennox Biography include Here Comes The Rain Again, Sisters Are Doin' It For Themselves, When Tomorrow Comes, Thorn In My Side and The Miracle Of Love.
The Eurythmics first album was called The Garden. Other albums soon followed in the Annie Lennox Biography and include Be Yourself Tonight, Revenge, Savage, We Too Are one and their albums which were produced after their breakup and reconciliation - Peace and Ultimate Collection.
In 1985 Annie Lennox missed out in adding performing at the Live Aid Concert to her bio due to throat problems. However 20 years later she performed live at the Live 8 concert on the 2nd July 2005.
Annie and Dave are no longer together and Annie now performs solo. Her latest album in her biography is called Bare. Previous albums included Diva and Medusa. Many of her songs have featured on film tracks including Bram Stoker's Dracula which starred Gary Oldman, The Film 1984, American Beauty, Bridget Jones: The Edge of Reason and the last part of The Lord of the Rings trilogy, The Return of the King. For this she won the Oscar 2004 Academy Award and a Golden Globe award for best song with Into The West.
In May 2006 Annie Lennox received a top US accolade for her pioneering contribution to songwriting and music in the form of a Founders Award from the American Society of Composers, Authors and Publishers. Very few Britain's or indeed Scots have received this award. Those that have received it in the past include Sir Paul McCartney, Joni Mitchell, Elvis Costello and Neil Young. American recipients of the Founders Award from the American Society of Composers, Authors and Publishers includes Stevie Wonder.
In July 2006 Annie Lennox will be honoured by the Royal Scottish Academy of Music and Drama with an honorary doctorate during the graduation ceremony in Glasgow. Scottish comedian Billy Connolly and Green Trax Recording Ian Green are also to be honoured.
Annie Lennox And Harlaw Academy Aberdeen
In June 2006 Annie Lennox donated her old school report cards and photographs to Harlaw Academy in Aberdeen. She was a pupil there from 1959 until 1972 when it was Aberdeen School for Girls. Pupils at Harlaw Academy had written to Annie Lennox asking her to donate items to commemorate her education at the school.
In the report cards her final year music report from her music teacher said:
"Ann has been a most co-operative musician to work with – her contribution to various aspects of school music, especially the orchestra, will be remembered for some time."
Her art teacher wrote that Annie had made "substantial progress", but added that "the quality of her work always depended on her current mood".
The items form a memorabilia montage display at the front foyer of Harlaw Academy. There is also a plaque with the dates the singer attended the school.
The teacher of the class responsible to writing to Annie Lennox asking for items was Anne Douglas who teaches a social and vocational skills class. Anne said:
"We are all absolutely delighted Annie has taken the time to do this. As far as I know, this is the first time she has made contact with the school since leaving."
Buy Annie Lennox and The Eurythmics CDs with discounted prices and free delivery available:
More famous people from Aberdeen
.
Union Jack Suit
Annie Lennox's famous Union Jack suit, which she wore when awarded the lifetime achievement award during the 1999 Brit Awards, appeared as an exhibit for the Brit Award Showcase. This was part of the British Music Experience show at the O2 Arena in London .
The Peace One Day Gig 2007
On the 21 September 2007 Annie Lennox, along with other pop stars like Corinne Bailey Rae and James Morrison will perform a concert for global piece called The Peace One Day gig at the Royal Albert Hall in London, England, UK.
Songs of Mass Destruction
In 2007 Annie Lennox released her fifth solo album called Songs of Mass Destruction. This was her first album release since Bare in 2003. One single from the album is called Sing and proceeds from its single released in December 2007 will be donated to the charity Treatment Action Campaign. This favourite charity of Annie Lennox helps people in Africa who have Aids. Other singers perform on the charity single of Annie Lennox and these include fellow Scottish singer KT Tunstall and other international stars such as Dido, Pink and Madonna.
South Bank Show Annie Lennox
The South Bank Show with Melvyn Bragg profiled the career and bio of Annie Lennox on ITV on Sunday 25 November 2007 at 10:45pm. The South Bank Show Annie Lennox programme featured Annie's career from her early days with The Tourists through to her work with Dave Stewart, The Eurythmics and then her solo career.
Children In Need Annie Lennox
Annie Lennox performed during Children In Need night 2007 on BBC television on Friday 16 November 2007
Parkinson
On Saturday 16 September 2007 Annie Lennox appeared on the ITV chat show Parkinson. This was the final series of the chat show hosted by Michael Parkinson.
In October 2007 Annie Lennox was confronted by a man wearing a cape, platform boots and a gas mark during a concert in America. It so unnerved Annie Lennox that she had to go off the stage mid performance. Annie is famed for spending time with her fans after performances and signing autographs but she was so unsettled by the man who made his way onto the stage area at Macky Auditorium in Boulder Colorado that she returned straight to her tour bus after her performance. The 32 year old man was removed from the hall and the police are investigating the incident that Annie Lennox is calling as something like Mr Nightmare on Elm Street.
In December 2007, as an early Christmas present, Annie Lennox donated £10,000 to Aberdeen Cyrenians the charity that helps homeless people of Aberdeen City.
Hear The World Campaign
In April 2008 Annie Lennox joined other celebrities such as Rod Stewart, Amy Winehouse and Joss Stone to take part in the photograph adverts for the Hear The World Campaign which helped to educate people about hearing loss. The photos showed the singers cupping their hands to their ears and were taken by Bryan Adams. The Hear The World Campaign was launched by the Phonak Hearing Systems.
British Red Cross Services to Humanity Award
In May 2008 Annie Lennox was awarded the British Red Cross Services to Humanity Award for her outstanding humanitarian work for her commitment to those families that are affected by HIV and AIDS.
Desert Island Discs
The Annie Lennox biography was esteemed when she was the guest of Kirsty Young on Desert Island Discs on BBC Radio 4 on Sunday 11 May 2008 at 11:15 am until noon.
Nelson Mandela Concert
On Friday 27 June 2008 Annie Lennox performed at the 90th birthday concert held for Nelson Mandela. Other musical performers were given by Amy Winehouse, Razorlight, Queen, Leona Lewis and Peter Gabriel. There was also performances by actor and singer Will Smith with his wife Jada Pinkett. Prime Minister Gordon Brown attended the Nelson Mandela concert which was held at Hyde Park in London. Proceeds from the concert were donated to Nelson Mandela's HIV and Aids charity 46664.
Jonathan Ross Show
On Friday 6 March 2009 Annie Lennox was a guest on the Jonathan Ross Show on BBC1.
Graham Norton Show
Annie Lennox added being a guest on the Graham Norton Show to her biography in 2009. Other guest in that edition of the Graham Norton Show were Stephen Fry, Bill Bailey and David Gray.
Freeman of the City of London
A new honour was added to the Annie Lennox biography when she was made a Freeman of the City of London in December 2009 after a nomination by the British Red Cross. This made Annie Lennox the youngest Freeman of the City of London. After the ceremony there was a fundraising tribute concert.