Home
>
Festivals and Fairs in Aberdeen
>
Aberdeen Word Festival
Aberdeen Word Festival
Details of the annual University of Aberdeen Word Writers and Book Festival held in Aberdeen Scotland events speakers actors authors and how to book tickets for Aberdeen Word Festival
:
Follow us on:
Instagram
,
Twitter
and
Facebook
.
Contact Me
.
My new novel: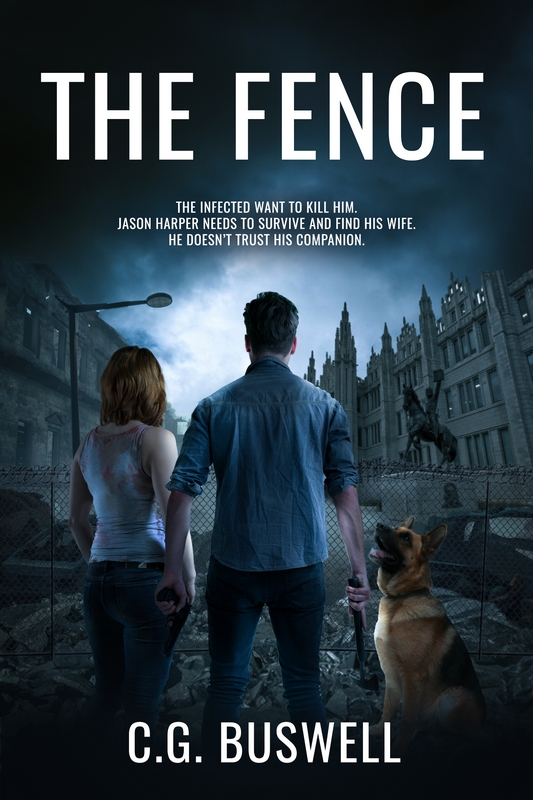 The Aberdeen skies are under attack from an enemy jet. It is spilling a strange yellow smoke. Minutes later, people start killing each other.
Former Royal Air Force Regiment Gunner Jason Harper witnesses this and then his wife, Pippa, telephones him, shouting that she needs him. They then get cut off. He sets straight out, unprepared for the nightmare that unfolds during his journey. Everyone seems to want to kill him.
Along the way, he pairs up with fellow survivor Imogen. But she enjoys killing the living dead far too much. Will she kill Jason in her blood thirst? Or will she hinder his journey through this zombie filled dystopian landscape to find his pregnant wife?
The Fence is the first in this series of post-apocalyptic military survival thrillers from the torturous mind of local horror and science fiction novel writer C.G. Buswell.
Download Now.
Buy the Paperback.
Each year Aberdeen University hosts a writer's festival called Word with a range of literature readings, Gaelic and Doric recitals and some top writers, novelists, poets, broadcasters, comedy writers and actors reading from their works.
Aberdeen Writers and Book Festival called Word takes place in the summer, usually in May, and this year's dates are further below. There is also a further Word Festival held a few months later called Autumn Word which is usually held in September and through to October.
Please note it is now rebranded as the
May Festival
from 2014.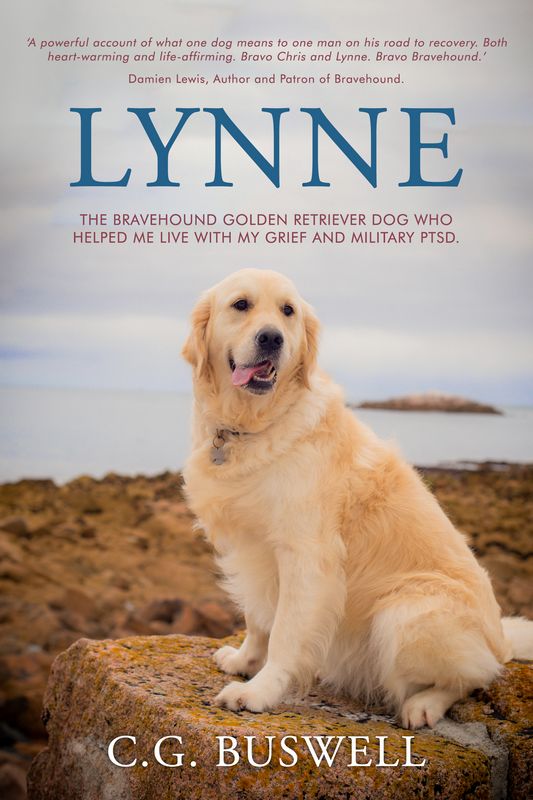 Have you seen my beautiful golden retriever Lynne out and about in Aberdeen? Ask her for a high-five! She's a Bravehound PTSD assistance dog, so we'll often be in shops, restaurants, and the cinema together.
We've written a book where I talk about growing up in Aberdeen and then joining the army to be a medic and nurse, and developing military Post Traumatic Stress Disorder.
I also talk about losing my son to suicide and the therapy I have had at Royal Cornhill Hospital and grief support groups in Aberdeen.
The author, Damien Lewis, said of Lynne:
"A powerful account of what one dog means to one man on his road to recovery. Both heart-warming and life-affirming. Bravo Chris and Lynne. Bravo Bravehound."
Download
.
Buy the paperback
.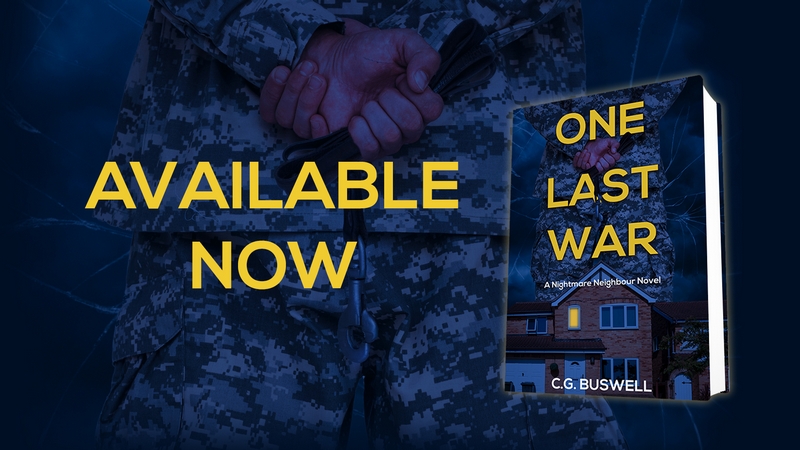 An army veteran moves his family back to his Aberdeenshire home, but his nightmare neighbour starts a battle of wits with him. Who will win this One Last War?
Buy this latest novel by local author C.G. Buswell on
Kindle
or
Paperback
.
Advertise Here from just £90.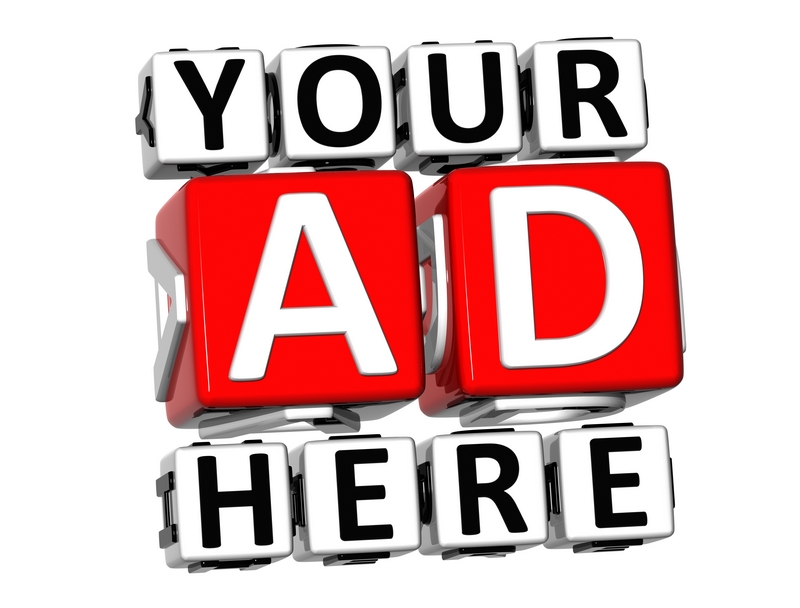 Aberdeen Word Festival 2012
Aberdeen Word Festival 2012 has been changed temporarily to a Wee Word event because the Aberdeen University is hosting the British Science Festival in September. Events during Wee Word 2012 will include shorty story themes with an Aberdeen connection with Doric story writer and poet Sheena Blackhall, Irish storyteller Claire Keegan and short story writer Wayne Price. Wee Word Aberdeen events will run from May 2 to May 16 at the Linklater Rooms, Aberdeen University.
Aberdeen Word Festival 2011
Aberdeen Word Festival
2011 takes place from the 13 to 15 May 2011 at the University of Aberdeen, King's College, Aberdeen. The Schools' Festival will run from 10 to 13 May 2011.
Word – University of Aberdeen Writers Festival promises to once again be a packed weekend of readings, debates, plays, screenings and exhibitions taking place at the historic King's College campus of the University of Aberdeen from 10am through to 9pm. The Word programme also includes artistic events throughout Aberdeen City and Shire. The Word Festival is one of the major events of the North-East of Scotland, which usually attracts more than 11,000 people every year. The previous headliners of Word Aberdeen include Nobel Laureate Alasdair Gray, Alexander McCall Smith, Louis de Bernieres, Seamus Heaney, Ian Rankin, Poet Laureate Carol Ann Duffy, Lionel Shriver, as well as Irvine Welsh. The Children's Festival will be as busy as ever with fun, creative events which are all free. For an adult the full price for the 2011 Aberdeen Word Festival is £8, students £6, OAP £5, Concession is £3 and children get free entry. Visit the website www.abdn.ac.uk/word for further information.
Aberdeen Word Festival 2010
Aberdeen Word Festival 2010
takes place from the 14 to the 16 May at King's College campus. The 2010 Aberdeen Word Festival is the 10th anniversary of this event and will consist of a weekend of readings, debates, music, art exhibitions, and film screenings which will include appearances by internationally acclaimed authors, writers, poets, performers and artists.
Children and families can once more enjoy the Reading Bus, Natural History Centre and Satrosphere during the Aberdeen Word Festival 2010 Schools' Festival which takes place from 11 - 13 May and the Children's Festival from 15 - 16 May.
To make the most of Aberdeen Word Festival 2010 why not become a Friend of Word. Benefits include a Waterstone's Goodie Bag and 10% off in-store from May 2010, an exclusive Friends of Word only event at the Festival and food and drink discounts throughout the Word weekend. Friends of Word also get advance notice of the Word 10 programme and have priority booking of tickets ahead of the general public. Visit www.abdn.ac.uk/word/friends/ for more information about Aberdeen Word Festival 2010.
Confirmed speakers to Word Festival Aberdeen 2010 include the author and actress Pauline McLynn, explorer, adventurer, author, TV presenter and filmmaker Benedict Allen, writer Louise Welsh, author David Peace, comic and TV star Karen Dunbar, wildlife photographer Simon King, crime writer William McIlvanney and reporter and MP Martin Bell.
WORDFirsts
Since 2005 the Aberdeen Word Festival publish a special book by local children each year. The first was The Wee Book of Gaelic Leabhar Beag na Gaidhlig. In 2006 they published a collection of short stories that were written by those who attended the Aberdeen Storytelling and Theatre Festival. It was based on the theme The Last Thing I Expected.
The Children's Word Festival
The Children's WORD Festival began in 2003 and is usually held over the Saturday and Sunday with week day events for Schools. Events include storytelling, workshops, drawing cartoons and talks by leading writers such as Mairi Hedderwick who wrote the Katie Morag series and Moira Munro author of the Hamish the Bear books. Some events are held in the popular storytelling tepee.
Wordfringe
Since 2006 Wordfringe is an event that runs in conjunction with the Aberdeen Word Festival. The 2006 event ran from the 12 to the 14 May. It was aimed at North East of Scotland new writers as well as established writers and authors. Events ranged from storytelling, poetry readings, video, dance and music. It had been organised by the festival director Haworth Hodgkinson. Read more on the AboutAberdeen
Wordfringe
page. For more information see www.wordfringe.co.uk
Book Tickets To The Aberdeen Word Festival
Most events are free. For more information and to book a ticket or seat visit the Aberdeen University website at abdn.ac.uk
Tickets to each event can be booked for free at www.abdn.ac.uk or by visiting Ottaker's bookshop at 5 - 7 Union Street, Aberdeen or by telephone on (01224) 273874.
Autumn Words
The 2007 Autumn Words information will be announced soon. Read below for info about Autumn Words 2006.
More Aberdeenshire Events
.
More Aberdeenshire Festivals
.
Word 09
Word 09
festival will take place May 15 -to17 2009 in the grounds of the University of Aberdeen as well as selected venues throughout Aberdeen. Confirmed speakers and guests at Word 09 include BBC Security correspondent Frank Gardner, The Boy in the Striped Pyjamas author John Boyne, Rebus author Ian Rankin, broadcaster and writer Joan Bakewell, Britpop godfather Luke Haines and George Mackay Brown biographer, Maggie Fergusson. Tickets for Word 09 events can be booked by contacting Aberdeen Box Office on 01224 641 122 from March 23 or online at https://www.abdn.ac.uk/word/tickets
Word 08
Word 08
will take place in Aberdeen City from the 9 to 11 May 2008. Venues for Word 08 include the grounds of the University of Aberdeen and at some of the major arts venues throughout The Granite City. Confirmed speakers and guests include James Kelman, Alasdair Gray, Glaswegian writer Janice Galloway and the Irish poet Michael Longley. They will be joined by Mark Millar the Marvel comic book writer, the TV celebrity and writer Hardeep Singh Kohli, folk rock star King Creosote and Dons legend Willie Miller who will be helping Aberdeen Football Club fans celebrate the 25th anniversary of the European win against Gothenburg. More details can be found at the official Word 08 website where tickets can be booked at www.abdn.ac.uk/word
University of Aberdeen Writers and Book Festival Word 7
The 2007 University of Aberdeen Writers and Book Festival Word 7 will take place between the 11 to the 13 May. The writers, artists and actors who will attend and give talks, book readings, discussions and workshops are the local crime writer
Stuart MacBride
, author Louis De Bernieres (Captain Corelli's Mandolin, Red Dog and Birds Without Wings), Roddy Woomble (Idlewild frontman), Irish writer Bernard MacLaverty (Cal and Lamb), adult and child writer Jaon Lingard (Twelfth Day of July and After Colette), Rhona Cameron (Scottish comedienne, I'm a Celebrity, Get Me Out of Here!), srcreen writer Deborah Moggach (Pride and Prejudice, Goggle Eyes, Close Relations and Final Demands), Rosemary Goring (Literary Editor of The Herald), academic and writer David Lodge (The Year of Henry James), Augustus Brown (Why Pandas Do Handstands!), novelist Iain Banks (The Steep Approach to Garbadale, The Wasp Factory, The Crow Road and Dead Air), sculptor Kenny Hunter who will be unveiling his statue of
George MacDonald
and poets such as Michael Schmidt, Henry Hart, Tessa Ransford, Pauline Prior-Pitt, Anne MacLeod, Hazel Hutchison, Trim Tricker, Tom Rist and Lucy Alford. The Word7 programme will follow.
Autumn Words 06
The 2006 Autumn Words takes place from September through to October. It is held in conjunction with the University of Aberdeen Word Writers Festival, the University of Aberdeen and the bookshop Ottakar's.
There are four free events which are one hour long with a book signing after the event. All events are held at the King's College Centre, University of Aberdeen:
Jon McGregor
: The author talks about his work which includes his latest book
So Many Ways to Begin
which has chapters set in Aberdeen after World War Two and is a story about the possibilities of love. Jon is considered as one of the leading writers in the UK and his first novel, If Nobody Speaks, was a huge success. (28 September 6:30pm).
Brenda Blethyn
: The actress and author will talk about her autobiography
Mixed Fancies
and her varied television, theatre and film career which included starring roles in films such as Pride and Prejudice, Secrets and Lies, Atonement and Little Voice. Brenda's TV work has included Maigret, Who Dares Wins, Yes Minister, Rumpole of the Bailey, The Buddha of Suburbia and War and Peace. (3 October 6:30pm).
Alan Spence
: Aberdeen author of
The Pure Land
which is about Fraserburgh and Aberdeen man
Thomas Blake Glover
who moved to Japan and became known as the Scottish or Broch Samurai. Alan will be reading from his book and this event has the added attraction of a wine reception. (11 October 6:30pm).
Lynda La Plante
: The career of writer Lynda La Plante stretches over a few decades and older visitors to Autumn Word will fondly remember her acting work in Rentaghost and Z Cars. She acted under the stage name of Lynda Marchal. Lynda has carved a successful career as a crime writer with book series of Prime Suspect and Trial and Retribution, Widows and The Commander which have successful been dramatised for TV. Lynda will be talking about her new book
The Red Dahlia
and her many other novels. (17 October 6:30pm).
Word06
The 2006 Aberdeen Word Festival was held from the 12 - 14 May and was be opened by Alistair MacLeod the Canadian author. His short fiction had won Alistair International acclaim.
Top star of the 2006 events was the TV and Film actor Richard E Grant whose wife,
Joan Washington
, is an Aberdonian. Richard starred in many films such as Withnail and I and Gosford Park, and television programmes such as The Scarlet Pimpernel and The Hound of the Baskervilles. At the Word06 programme introduced and talked about his latest film that he wrote and directed. Wah Wah is an autobiographical film about his childhood in the 1960s during the independence of Swaziland from Great Britain.
Another famous celebrity who attended was Liz Smith who many will know as Nanna from The Comedy TV series The Royale Family and Letitia Cropley in The Vicar Of Dibley. She was recently the voice of Mrs Mulch in the animated film Wallace and Gromit in The Curse of the Were-Rabbit. Liz Smith talked about her new book
Our Betty - Scenes from a Life
which are her memoirs of her acting career.
Other speakers included:
Mick O'Hare
Stuart McLean
Kirsty Gunn
Yang Lian
Marina Lewycka
Jeanne Ellin
Isobel Murray
Bob Tait
Sheena Blackhall
Derrick McClure
Tom Leonard
Hilary Mantel
Simon Armitage
Alain de Botton
History Of The Word Festival
The first Aberdeen Word Festival was in 1999 with speakers which include some top Scottish writers like Liz Lochhead, Janice Galloway and Edwin Morgan.
There was no festival in 2000 but the 2001 Word Festival brought authors from Ireland such as Seamus Heaney who were joined by speakers such as Tom Devine, John Burnside, Paul Muldoon, Kate Atkinson and Ali Smith.
The festival had another year's break and returned in 2003 and became a yearly event in the Aberdeenshire calendar. Extensions to the programme now includes a schools and children's programme.
Sponsors of the Aberdeen Writers and Book Festival Word include the University of Aberdeen, Scottish Arts Council, Aberdeen City Council, Event Scotland, Marathon, Cala Homes, Waterstone's, Hunting, Scotrail, the AA, BAA Aberdeen, First Bus Group, the Patio Hotel, Cairn o Mohr, National Book Tokens and the Sunday Herald.
Friends of Aberdeen Word Festival
Help support the festival by becoming joining friends of Aberdeen Word Festival. Membership of the Friends of Word scheme can benefit from an invitation to the opening party and press launch of Aberdeen Word Festival, see the programme of events in advance, a priority booking for events which includes reserved seating, entrance to the lead venue (usually King's College Auditorium) and concession discount prices for priced tickets.