Home
>
Music of Aberdeen and Scotland
>
Aberdeen Jazz
Aberdeen Jazz
Details tickets and programme of the Aberdeen Jazz Festival 2013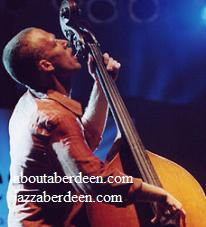 The annual Aberdeen Jazz Festival hosts a programme range of events, concerts and gigs from a range of saxophonists, pianists, bassists, and musicians from the UK, abroad and local Aberdeenshire talent. These include singer Alison Burns, guitar virtuosos Martin Taylor, American pianist Mulgrew Miller, New York Vibraphonist Joe Locke, the Alan Skidmore Quartet, Polar Bear, Gwilym Simcock, Neil Cowley and Avishai Cohen the bassist and composer from Israel.
It is so popular it has now formed part of the Scottish jazz scene with visitors travelling from various parts of Scotland, within the UK and Internationally.
Follow us on:
Instagram
,
Twitter
and
Facebook
.
Contact Me
.
My new novel: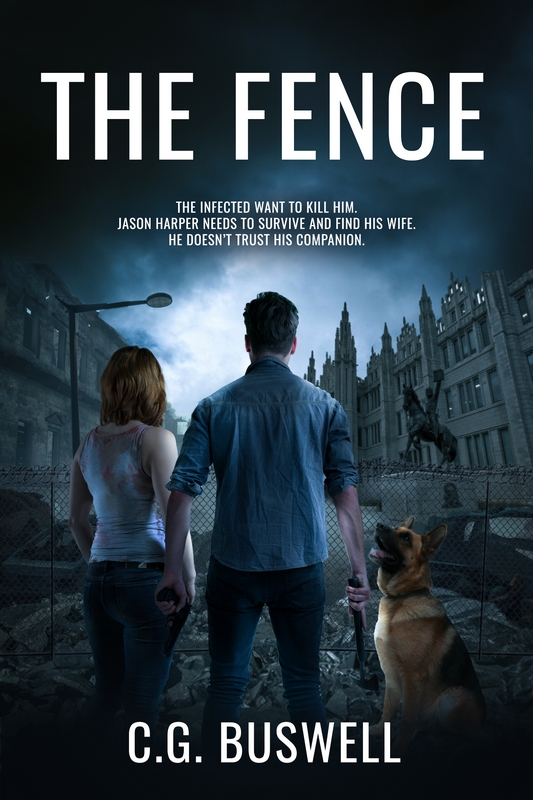 The Aberdeen skies are under attack from an enemy jet. It is spilling a strange yellow smoke. Minutes later, people start killing each other.
Former Royal Air Force Regiment Gunner Jason Harper witnesses this and then his wife, Pippa, telephones him, shouting that she needs him. They then get cut off. He sets straight out, unprepared for the nightmare that unfolds during his journey. Everyone seems to want to kill him.
Along the way, he pairs up with fellow survivor Imogen. But she enjoys killing the living dead far too much. Will she kill Jason in her blood thirst? Or will she hinder his journey through this zombie filled dystopian landscape to find his pregnant wife?
The Fence is the first in this series of post-apocalyptic military survival thrillers from the torturous mind of local horror and science fiction novel writer C.G. Buswell.
Download Now.
Buy the Paperback.
Aberdeen Jazz Festival 2013
The Aberdeen Jazz Festival 2013 takes places from March 12 to 17 at various venues that include The Blue Lamp, The Lemon Tree, Musa and The Carmelite Hotel. It also includes performance at the Beach Ballroom for the first time. Performers include Ruby Turner, Mud Morganfield and Courtney Pine. Read the full programme for the Aberdeen Jazz Festival 2013 at www.aberdeenjazzfestival.com and for tickets call: 0845 111 0302.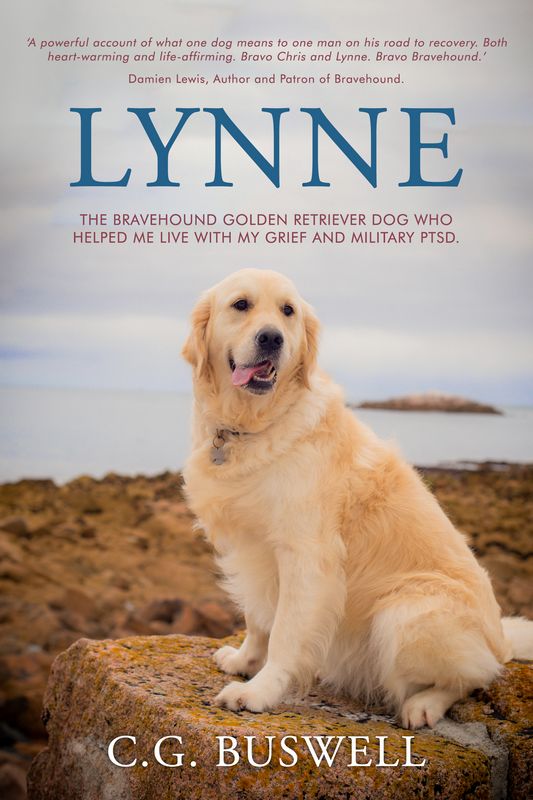 Have you seen my beautiful golden retriever Lynne out and about in Aberdeen? Ask her for a high-five! She's a Bravehound PTSD assistance dog, so we'll often be in shops, restaurants, and the cinema together.
We've written a book where I talk about growing up in Aberdeen and then joining the army to be a medic and nurse, and developing military Post Traumatic Stress Disorder.
I also talk about losing my son to suicide and the therapy I have had at Royal Cornhill Hospital and grief support groups in Aberdeen.
The author, Damien Lewis, said of Lynne:
"A powerful account of what one dog means to one man on his road to recovery. Both heart-warming and life-affirming. Bravo Chris and Lynne. Bravo Bravehound."
Download
.
Buy the paperback
.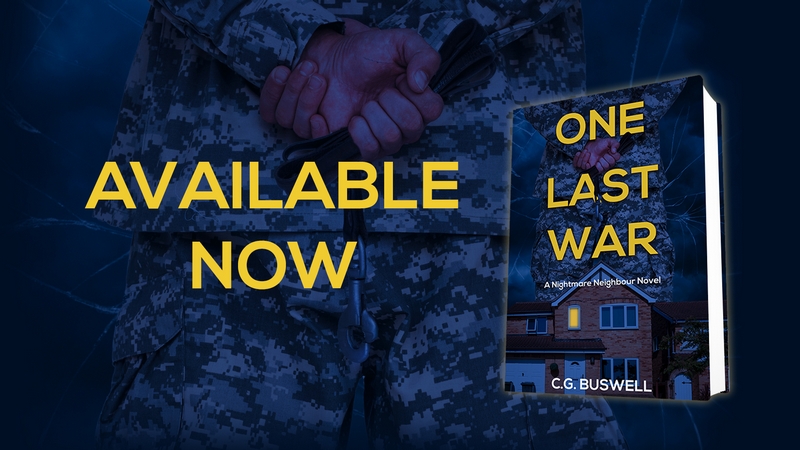 An army veteran moves his family back to his Aberdeenshire home, but his nightmare neighbour starts a battle of wits with him. Who will win this One Last War?
Buy this latest novel by local author C.G. Buswell on
Kindle
or
Paperback
.
Advertise Here from just £90.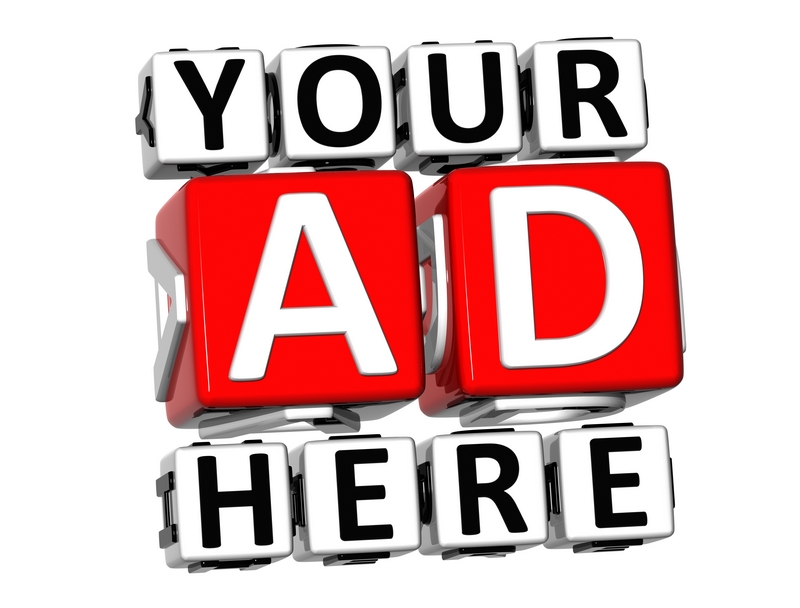 More Aberdeen music events
.
Aberdeen Jazz Festival
Aberdeen Jazz Festival 2011 takes place from 9 to 13 March. Venues include the Lemon Tree and The Blue Lamp. Performers include Aberdonian
Eileen Hunter
, Maceo Parker, El Salson, Jeremy Pelt, Neil Cowley, Trio Aab, Denys Baptiste, El Salson, Birdland, Newf, Eduardo Niebla and Dennis Rollins.
Jazz Aberdeen have merged with Assembly Direct of Edinburgh to form Jazz Scotland.
2010 will be the 6th event. This year it will be based entirely in the Blue Lamp which has a reputation throughout the city as a live venue which is loved by both performers and audiences alike. This year they welcome three great saxophonists who are Eric Alexander from America, Dave O'Higgins from London and Alan Barnes. Also performing are Blue Lamp favourites Graeme Stephen and the great Swedish trumpeter Anders Bergcrantz who will be playing with Aberdeen's own Gary Gibb. Below are some of the confirmed acts:
Eric Alexander & Dave O'Higgins Quintet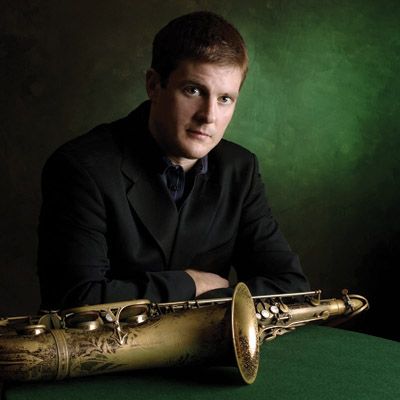 Eric Alexander & Dave O'Higgins Quintet on Wednesday 10th March at The Blue Lamp, Aberdeen from 8–10pm. Tickets cost £12.50 (concession £10.50). Eric Alexander & Dave O'Higgins Quintet are two tenor saxophonists who epitomise passionate, often very fast, grooving and hard hitting. Rooted in the soul/blues and bop end of the tradition, there's no stronger pillar of the hard blowing establishment than Alexander. A giant of New York tenor saxophonists, and here he is in a new two tenor band with the fleet-fingered Londoner, O'Higgins and a top rhythm team of Andrew McCormack (piano), Arnie Somogyi (bass) and Kristian Leth (drums).
Jacob Karlzon Trio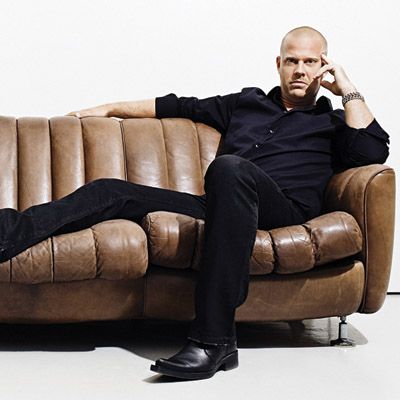 Jacob Karlzon Trio at The Blue Lamp on Thursday 11th March from 8–10pm. Tickets are £10 (conc £8). Jacob Karlzon is one of the leading pianists in Europe, Karlzon has an extraordinary touch. He can hit the most sensitive of emotional chords, communicating directly with audience's hearts, and he can also play thrilling, uptempo grooves, packed with bright melodies. His Trio with Hans Andersson (bass) and Rasmus Kihlberg (drums) covers all the bases – wonderfully turned simple folkloric ballads, blues grooves, swinging..if you like Keith Jarrett, Bill Evans or EST, you'll be thrilled by Karlzon's band.
Graeme Stephen Sextet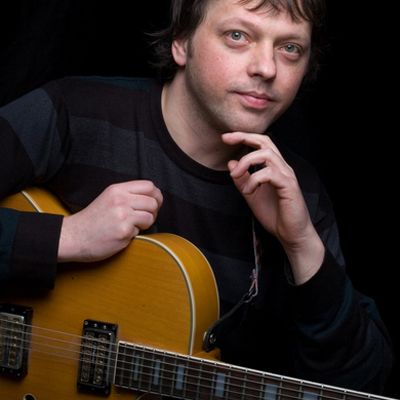 Graeme Stephen Sextet at The Blue Lamp on Friday 12 March from 8–10pm with tickets only £10 (conc £8). Graeme's star continues to rise, with wider critical acclaim, high profile tours, and new recordings. Once a mainstay on the scene, he's now a major force. The guitarist's Sextet is his flagship group. "A beacon of original, ambitious and brilliantly realised music" (The Herald) – beautiful melodies, rhythms full of surprises, evocative soundscapes, folk musics, blowing - with a band packed with exciting musicians: Phil Bancroft (saxes), Fraser Fifield (saxes, whistles), Ben Davis (cello), Euan Burton (bass) and Stu Ritchie (drums).
El Salson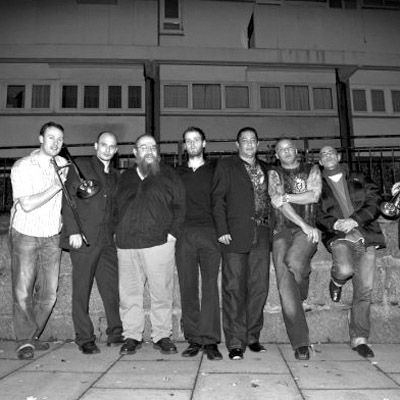 El Salson at the Aberdeen Blue Lamp on Friday 12 March from 10.30pm–00.30am. Tickets: £10 (conc £8). The Blue Lamp moves to Havana for this late night session as El Salson's infectious salsa rhythms fill the dancefloor. Fronted by Salsa Celtica's great Venezuelan singer, Lino Rocha and featuring Cuban timbale maestro, Eric Alfonso, the band is packed with seasoned top class salsa and latin musicians: Dougie Hudson (congas/percussion), Simon Gall (piano), Pete Coutts (tres), Mike Rae (bass), Scott Annison (trombone), Euan Allardice (trumpet).
Alan Barnes & Ken Mathieson Classic Jazz Orchestra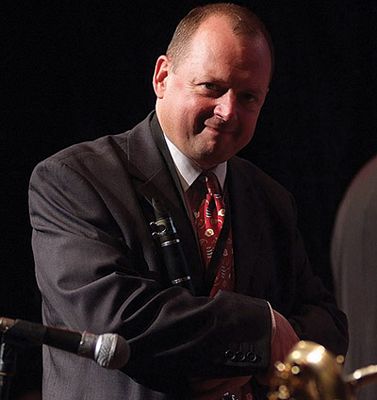 Alan Barnes & Ken Mathieson Classic Jazz Orchestra at Aberdeen The Blue Lamp on Saturday 13 March from 7.30–9.30pm. Tickets: £12.50 (conc £10.50). Playing the music of Benny Carter. Ken Mathieson's octet features the cream of Scottish classic talent, joined tonight by the effervescent clarinettist and alto saxophonist Alan Barnes playing Carter's role. A rare chance to hear music by one of the great giants of swing to bop. "Terrific music, imaginative arrangements and strong playing with great panache" (The Herald).
Garry Gibb Quartet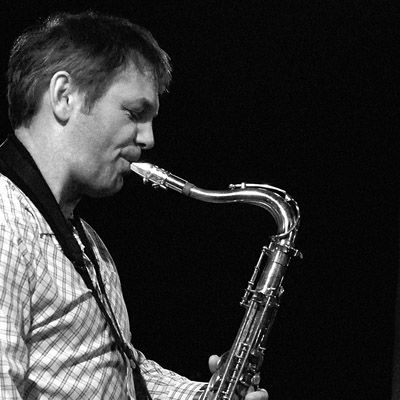 Garry Gibb Quartet featuring Anders Bergcrantz - Garry blows hot swinging modern jazz in the Rollins, Coltrane, Joe Henderson mode, and deserves his status as the North East's leading resident musician. Here he is in illustrious company, with one of the leading trumpeters in the world. Bergcrantz is a phenomenal musician. He's got all the fire of Freddie Hubbard, the subtlety of Miles Davis, and a truly distinctive personal voice. He astonishes with his extraordinary technical capacity, but never lets it get in the way of the music. Tonight: hot, hard grooving blues and bop.
Mercy, Mercy, Mercy
Mercy, Mercy, Mercy at Aberdeen The Blue Lamp on Sunday 14 March from 8–10pm with tickets costing £10 (conc £8). A brand new "supergroup" (Herald) fronted by trumpeter, Colin Steele and alto saxophonist, Martin Kershaw, playing the music of Cannonball and Nat Adderley. Steve Hamilton (piano), Brian Shiels (bass) and Alyn Cosker (drums) are the rhythm team. This is soulful, funky, swinging jazz that makes everyone feel good – audiences and musicians. Some would say it's the essence of Blue Note Jazz. Hot, steaming rhythm section, passionate solos, catchy tunes. Destined to be one of the major new groups of 2010.
The popularity grew to such an extent that in 2008, there would be an all year round events held in the City. These are held at the Blue Lamp in the Gallowgate area on Thursday evenings from 8pm. Performers include International stars such as saxophonist Gilad Atzmon's Orient House Ensemble and the Neil Cowley Trio who were the winners of the 2007 BBC Best Jazz Album Award.
Then in September 2009 it will be re-launched as the two week event called Aberdeen International Jazz Festival which will then be held every other year.
The dates will coincide with the Offshore Europe Exhibition.
Jazz Events Aberdeen
2008 Events
The Paul Towndrow Quartet
Paul Towndrow is one of the UK's most exciting young saxophonists. With a style that honours the great masters of the past and present while creating an individual voice of his own, he has won lavish praise from the critics as well as earning enthusiastic responses from audiences at home and abroad. A star soloist currently with both the Scottish National Jazz Orchestra and the multinational European Colours Orchestra, he brings a hugely talented quartet featuring Steve Hamilton (piano), Mike Janisch (bass) and Alyn Cosker (drums) to the Blue Lamp for a session of tough, melodic blowing.
A turbo-charged amalgam of all your saxophone heroes
John Fordham, the Guardian.
The Graeme Stephen Quartet
One of the most accomplished and inventive guitarists on the European scene, Graeme Stephen began playing rock music during his teens in Aberdeen before discovering jazz through Pat Metheny and Jim Hall. These influences, along with a thrilling sense of adventure, still inform his music, which has recently found enormous favour at London Jazz Festival and on tour with his multicultural sextet. Back at the Blue Lamp for a hometown gig, he leads long-time associates Garry Gibb (saxophone), Pete Lowitt (bass) and Bill Kemp (drums) in a quartet full of energy and engaging creativity and fresh from a successful performance at the Maijazz Festival in Stavanger.
The Avishai Cohen Trio
Double bassist Avishai Cohen brings a world class trio to the Blue Lamp, playing music that sings with emotion and packs an irresistible rhythmical punch. Since coming to international attention with keyboard legend Chick Corea in the 1990s, Israeli-born Cohen has gone on to record nine acclaimed albums, blending jazz tradition with Israeli folk music and popular influences from The Beatles to Dr Dre. He introduces the astonishingly gifted young pianist Shai Maestro alongside effervescent drummer Mark Guilliana for a session that will appeal to EST and Neil Cowley Trio fans especially.
…one of the best double bassists in the world
Time Out.
Tam White and the Sermon Organ Quartet
Scotland's very own Howlin' Wolf, Tam White has been a major presence on the UK blues and jazz scene for almost fifty years. With a rasping, lived-in voice that caused British blues godfather Alexis Korner to purr in admiration and inspired the late Bad Company bassist Boz Burrell to form a band specially to feature him, White declaims blues standards and his own street-wise songs with unimpeachable authority. Accompanied by Paul Harrison (organ), Malcolm MacFarlane (guitar), Martin Kershaw (saxophone) and Tom Bell (drums), playing in the spirit of Hammond organ master Jimmy Smith, White is proof positive that hard times never felt so good.
The Adam Bishop Quartet
Saxophonist Adam Bishop leads one of the freshest, most compelling groups to arrive on the London scene in the past decade. Born in England and raised in Australia, Bishop studied formally at the Canberra School of Music and with heavyweights including Barry Harris and Mark Helias in New York and has played with Tomorrow's Warriors and Polar Bear. Featuring vibraphonist Jim Hart, Larry Bartley (bass) and Shane Forbes (drums), his quartet is the perfect setting for Bishop's assured, lyrical and searching tenor and soprano saxophones and bass clarinet, creating melodic, daring music with grooving momentum.
The Alan Benzie Trio
BBC Radio Scotland Young Jazz Musician of the Year 2007, eighteen year old pianist Alan Benzie is a star in the making. Originally a classical violinist, Benzie switched to piano in his mid-teens and was soon playing gigs with his own trio and trumpeters Valery Ponomarev and Colin Steele. Currently studying at Berklee School of Music in Massachusetts, where he has already won the 2008 Jazz Performance (Piano) Award, he returns to Scotland with fast-rising young rhythm team Andrew Robb (bass) and Jonathan Silk (drums) for an evening of swinging standards and high-energy original compositions. This performance is presented in association with the 2008 Aberdeen International Youth Festival.
Succinctly swinging…a very bright prospect
John Fordham, The Guardian
Theo Travis' Double Talk
The Theo Travis' Double Talk event takes place on the 6 June at 8pm at The Blue Lamp. Saxophonist and flautist Theo Travis is joined by his group Double Talk. They feature Hammond organist Pete Whittaker, guitarist Mike Outram and drummer Roy Dodds. Together they create music that is by turns intensely physical, hauntingly atmospheric, passionately direct and infectiously groovin'.
The Herb Geller Quartet
Herb Geller performs the saxophone and appears with Scots pianist Paul Kirby, German bass master Martin Zenker and Chicago-born drummer Adam Sorensen
Trio AAB
The Trio AAB are a waggish and mischievous group whose sound is feel good rhythms. Trio AAB are the twins Phil and Tom Bancroft on saxophones and drums with guitarist Kevin Mackenzie.
The Martin Kershaw Quartet
Saxophonist Martin Kershaw is one of the Scottish scene's top talents. He is a star soloist with the Scottish National Jazz Orchestra and has won acclaim for his celebration of Charlie Parker's music. Martin Kershaw is a vital member of the experimental trio Trianglehead. The Martin Kershaw Quartet group brings their unique creation of melody, swing and improvisation music.
The Neil Cowley Trio
The Neil Cowley Trio have appeared with Jools Holland and are winners of the BBC Jazz Award. The Neil Cowley Trio have been described as having an exciting megadynamic style up for the MP3 generation with their pianist, bassist and drummer. The debut album of The Neil Cowley Trio is called Displaced.
The Hub
The Hub are from New York and combine Jazz music with punk rock. The Hub are Tim Dahl (electric bass), Sean Noonan (drums) and keyboardist Alex Marcelo.
Cathie Rae Quintet
Scottish Jazz singer Cathie Rae has a warm, personal approach that brings out the story in every song. Cathie Rae will be accompanied by a band comprising of piano (Paul Harrison), bass (Euan Burton) and drums (Stu Ritchie). Her special guest will be Colin Steele on the trumpet.
NeWt Trio
NeWt is one of the most creative bands on Scotland's vibrant jazz scene. NeWt features the Scottish National Jazz Orchestra trombonist Chris Grieve, the splendidly accomplished drummer Chris Wallace and guitarist Graeme Stephen, an Aberdonian who is carving out an international reputation. The NeWt trio combines melody with adventure, harmony with intensity and muscular rhythms with poised reflection. Their music is entirely composed by the group and is Scottish in its darkness, international in its influences and universal in its appeal.
Peter King Quartet
Peter King has been describes as one of the world's greatest keepers of Charlie Parker's alto saxophone flame. A brilliantly creative player, Peter King negotiates bebop's hairpin bends with the speed of thought of a formula one racing driver and can also play ballads with sensitivity and major emotional impact. Leading a top London quartet with Steve Melling (piano), Geoff Gascoyne (bass) and Martin Drew (drums), Peter King brings the bebop spirit into the modern age, presenting music brimming with virtuosity, imagination and heart.
Danny Healy Quartet
The Saxophonist Danny Healy is one of the most vital musicians on Melbourne's vibrant music scene. He has been inspired by Sonny Rollins, Joe Lovano, Joe Henderson and Dexter Gordon and has led his own trio and quartet for the past decade. Danny Healy is a star performer with the Melbourne Jazz Orchestra. The group he brings to the Blue Lamp features long-time associate, Berlin based guitarist Jon Delaney, who has recently been making a big impression in Europe, leading Scottish bassist Brian Shiels and drummer Bill Kyle, and promises keenly reworked standards alongside distinctive original compositions.
Konrad Wiszniewski Quintet
Konrad Wiszniewski is a UK saxophonists who combines traditional jazz with a new sound described as being full of clear thinking passion. Konrad Wiszniewski is a member of the Scottish National Jazz Orchestra saxophone section and also plays with the European Youth Jazz Orchestra. Joining Konrad Wiszniewski will be the sextet Paul Towndrow and the singer Jacqui Dankworth. Together they will celebrate hard bop and beyond with sharply honed skill and vigour.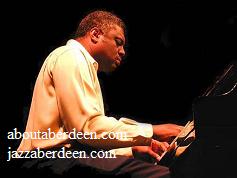 Organisers have secured a highly impressive roster of artists for this year's event, with the likes of world-famous Scottish sax star Tommy Smith and internationally acclaimed guitar virtuoso Martin Taylor alongside leading lights of the contemporary scene Polar Bear and The Neil Cowley Trio. It is being broadcast on BBC Radio 2 and Radio 3.
Aberdeen Jazz Festival Line-up
Blue Lamp
121 Gallowgate
Aberdeen
AB25 1BU

Telephone: (01224 647 472)


Tribute to Canadian trumpet icon Maynard Ferguson with special guest soloist Ryan Quigley, one of Scotland's top young trumpeters.

Neil Cowley Trio playing tracks from their album Displaced.
Wayne Brasel Quartet from Norway who play a blend of jazz with blues, rock and soul. The Wayne Brasel Quartet feature Wayne Brasel on guitar, Per Mathisen on bass, Tor Yttredal on saxophone and Stein Inge Braekhus on drums.

Tommy Smith Quartet with special guest Joe Locke
Jonas Kullhammar Quartet.
Gordon MacNeil's Late Night Jazz with surprise guests.

Tommy Smith Youth Orchestra with special guest Joe Locke.
Twin City Jazz Concert with University of Stavanger Jazz Ensemble Albus with guests Wayne Brasel on the guitar and Ytterdal on the saxophone.
Leo Blanco Quartet. Venezuelan pianist plays South American rhythms.
Colin Steele's "Kind of Blue".
Ulf Wakenius Quartet. The Swedish guitarist is joined by Paul Harrison on the piano, Stuart Ritchie on drums and Aidan O' Donnell on bass.


Aberdeen Exhibition & Conference Centre


Bridge of Don
Aberdeen
AB23 8BL

Tel: (01224 824824)

Martin Taylor with Alison Burns at the AECC Concourse.

A carvery meal before these performances is available at the cost of £17.50. Tables must be booked in advance by calling (01224) 330345.


Lemon Tree


5 West North Street,
Aberdeen
AB24 5AT

Tel: (01224 642230)

Aberdeen's International School Big Band / Westhill Academy Big Band

Aberdeen City Youth Big Band / Inverurie Academy Big Band

Harlaw Academy Big Band / South Aberdeenshire Music Centre Big Band
Pete Carney and Orange Alert. Chicago saxophonist Pete Carney joins Orange Alert to play a blend of hip hop, house, and nu soul.
Gwilym Simcock Quintet. This is a free concert with a live performance on the BBC Radio 3 Jazz line up programme. Free tickets can be obtained by ringing the BBC Radio3 information line on 08700 100300. Pianist Gwilym Simcock is joined by John Parricelli on the guitar, Stan Sulzmann on the sax, Phil Donkin on the bass and Martin France on the drums. This free performance is part of the New Generation Artists Scheme of which Gwilym Simcock is a member. It is supported by Aviva plc.
Swedish singer Victoria Tolstoy (the great great granddaughter of Leo Tolstoy the author of War and Peace and Anna Karenina).

Aberdeen Jazz Review. This free concert showcases the best talent of Aberdeen and Aberdeenshire jazz musicians.


Music Hall


Union Street
Aberdeen
AB10 1QS

Telephone Number : (01224 641122)

BBC Big Band with special guest Broadway singer Elaine Delmar. Martin Taylor will be joining the BBC Big Band. This Aberdeen Jazz Festival performance will be broadcast live on BBC Radio Two.


The Tunnels

Carnegies Brae
Aberdeen
AB10 1BF

Tel No: (01224 211121)

Trianglehead

Yuval Ron and the Residents of the Future. This band from Israel plays a mixture of rock, jazz and metal.

Fringe Events will also take place at:

MUSA

Exchange Street
Aberdeen

Telephone Number: (01224) 571771

Sam Payne

Fiona McKenzie and Graeme Stephen

Maria Speight

Victoria Fifield



Carmelite Hotel

Stirling Street
Aberdeen

Telephone Number: (01224) 589101

Maria Speight

Norman Moy Quartet



The Albyn Club

28 Albyn Place
Aberdeen

Telephone Number: (01224) 582952

Havana Swing

Garry Gibb Quartet

Sam Payne

Meals are available at these fringe events.


The Aberdeen Jazz Festival first took place in 2004 and has been held each year since.


The third annual Aberdeen Jazz Festival attracted more international stars in an expanded programme which also featured additional venues. Top American jazz pianist, Mulgrew Miller and acclaimed Israeli bassist and composer, Avishai Cohen, lead the overseas line-up.

It also attracted BBC Radio 3 who recorded the Mulgrew Miller Trio concert and was also broadcast live from the festival the following day to the whole of the UK. The programme was presented by another virtuoso pianist and composer, Julian Joseph, who was interviewed Mulgrew Miller along with other stars.

The opening night included the big band sound of the Aberdeen Jazz Orchestra, with special guest star singer Tina May, who has performed with most major big bands in the UK, including Humphrey Lyttleton's.

The Festival also included:
Polar Bear, hottest band on the London jazz scene, led by Seb Rochford, the outstanding Aberdeen-born drummer
Blues and Hammond organ wizard, Bruce Katz, from USA with his band
Oscar Petersen's regular guitarist, Ulf Wakenius, from Sweden
Scotland's own international star, Tommy Smith, with his new quartet
Top London bassist, Dave Green, with his trio
Leading UK saxophonist, Tim Garland, with a specially commissioned quartet
The famous Ronnie Scott Legacy Band from London, led by Ronnie's pianist, John Critchinson, with Pat Crumly on saxophone
Italian born, London based singer Brigitte Beraha
The Tommy Smith Youth Jazz Orchestra, with the cream of young Scottish jazz musicians, and the renowned Strathclyde University Big Band are also in the programme
Over 100 youngsters fine-tuned their skills at Jazz workshops which have become a popular feature of the festival. These included master classes by Mulgrew Miller and Alan Skidmore.


Aberdeen City Council is the main sponsor for the Festival. It is also supported by the Scottish Arts Council. Other sponsors include Clydesdale Bank, Aberdeen Audio Visual, The Douglas Hotel, Aberdeen College, The Clubhouse Hotel, EventScotland and The National Lottery. Each year there is a main sponsor and in 2007 it was KW Ltd the international offshore pipeline and subsea engineering consultancy firm.