Scottish Snowdrop Festival 2018
During February and March 2018, the Scottish Snowdrop Festival takes place in a range of locations such as castles, stately homes, woodlands and even private gardens. In Aberdeen and Aberdeenshire places to visit include:
Fyvie Castle
Bruckhills Croft, Inverurie
Ecclesgreig Castle, St Cyrus,
Follow us on:
Instagram
,
Twitter
,
Facebook
and
Google+
The Scottish Snowdrop Festival 2018 is funded by Visit Scotland and organised by Discover Scottish Gardens.
Snowdrops, or galanthus, to give them their Latin name, are such an encouraging sign of spring, with their beautifully serene whiteness, nestled amongst the early shoots of other bulbs such as daffodils.
More
Aberdeen Festivals
.
Bill Bailey brings his act, Larks in Transit, a compendium of travellersí tales and a reflection upon his 20 years as a travelling comedian to Aberdeen at the AECC on Saturday 1st June 2019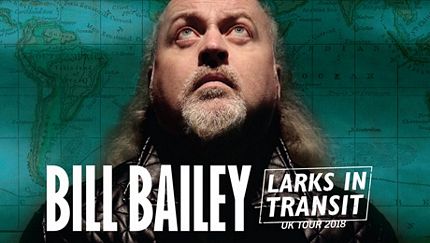 Buy Tickets
.