Scottish Engraved and Personalised Gifts At Glass Creations Aberdeen
Glass Creations sell the highest quality crystal and glassware personally engraved to a high standard to provide exquisite unique glass gifts and presents. The wide range at Glass Creations include White Fire Optical Crystal which are ideal for awards or gifts. Their Rock Tablet Range are all unique and handcrafted in Scotland. Each are provided with its own certificate of authenticity therefore you are guaranteed a one off Scottish item.
Follow us on:
Instagram
,
Twitter
,
Facebook
and
Google+
Glass Creations also have a range of glasses from scotch tumblers, decanters through to their 2 pint Bavarian Jug covering all tastes. Glass Creations pride themselves on their quality of service and understand the importance of your timescale. All orders, no matter how large or small are treated with the same supreme importance and dedication.
Visit their website for more information or to view and buy their products.
More art sites
.
Bill Bailey brings his act, Larks in Transit, a compendium of travellersí tales and a reflection upon his 20 years as a travelling comedian to Aberdeen at the AECC on Saturday 1st June 2019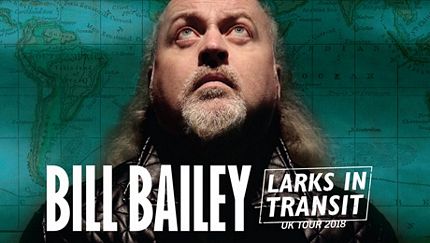 Buy Tickets
.