Scotland Internet Websites
About Aberdeen is listed in the top 100 Scottish Website - visit the site where you will find some excellent website links such as Scottish Photographers, Artists, Musicians, Bands, Markets, Shops, Tourist Information, Blogs, Political Parties, Football, Writers, Whisky, Camp Sites and Camping.
If the About Aberdeen site has been useful to you then please visit their website and give About Aberdeen a vote and a comment.
Thank you!
Follow us on:
Instagram
,
Twitter
,
Facebook
and
Google+
Bill Bailey brings his act, Larks in Transit, a compendium of travellersí tales and a reflection upon his 20 years as a travelling comedian to Aberdeen at the AECC on Saturday 1st June 2019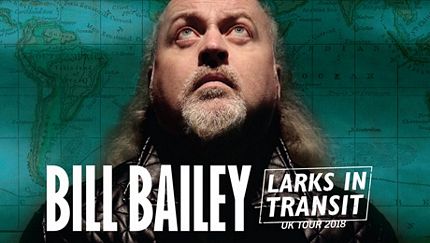 Buy Tickets
.