Scotch and Wry
Scotch and Wry was a favourite programme of many Scots which ran from 1978 until 1983. It starred Rikki Fulton, Gregor Fisher, Claire Nielson, Tony Roper and a host of guests. Its long run also included the traditional Hogmanay slot.
Follow us on:
Instagram
,
Twitter
,
Facebook
and
Google+
The Reverend I.M. Jolly
Popular characters included Supercop and The Reverend I.M. Jolly and gave rise to catchphrases like Alright Stirling.
More Scottish Comedy
.
Aberdeenshire Hogmanay
.
Bill Bailey brings his act, Larks in Transit, a compendium of travellersí tales and a reflection upon his 20 years as a travelling comedian to Aberdeen at the AECC on Saturday 1st June 2019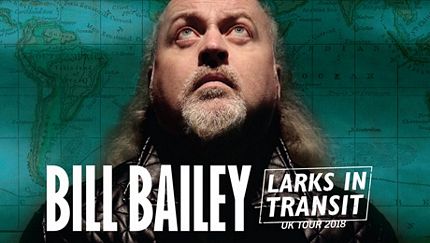 Buy Tickets
.