Sarah Boyle Aberdeen
Biography
Model Sarah Boyle was born in Aberdeen and lives in Bridge of Don. She was educated at Forehill Primary School and Oldmachar Academy Secondary School. She attended Aberdeen University and gained a degree in Sociology.
Sarah Boyle started her modelling career when she won the Evening Express Face of 1999 competition at the Amadeus nightclub in Aberdeen.
Sarah Boyle has appeared in many fashion and lifestyle magazines such as Cosmopolitan and Vogue.
She has modelled for Jenners and Slater Menswear in their posters and billboards.
Follow us on:
Instagram
,
Twitter
,
Facebook
and
Google+
Contact Me
.
From being a model, Sarah moved on to television work which included a role in Meet The Magoons on channel 4 TV. This hilarious comedy was set in a Punjabi curry house in Glasgow and starred Nitin Chandra Ganatra (Nitin), Paul Sharma (Paul), Sanjeev Kohli (Surjit), Hardeep Singh Kohli (Hamish).
Sarah Boyle now works as a health and safety training officer at the University of Aberdeen. She still works as a model for The Look Agency in Glasgow.
More famous Aberdonians
.
Bill Bailey brings his act, Larks in Transit, a compendium of travellersí tales and a reflection upon his 20 years as a travelling comedian to Aberdeen at the AECC on Saturday 1st June 2019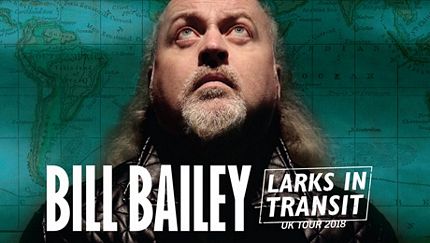 Buy Tickets
.