Lifewave Patches Aberdeen
Nanotechnology ! The future……………………..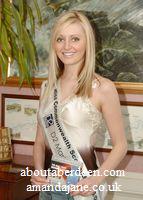 How many could admit to not knowing what this is? But nanotechnology is the future and the shape of things to come. In the next decade nanotechnology will let us fabricate an entire new generation of products developed from ions.
How Lifewave Energy Patches Work
One such product is already revolutionising our ways of improving quality of life without drugs or herbal remedies of any kind. Lifewave patches: The new software for the human body. Lifewave energy patches communicate by transmitting through the body's magnetic field. The patches contain amino acids sugars, oxygen and water and are being used internationally by celebrities and in particular sports personalities, including David Beckham, to improve their results. Widespread information of records being broken in marathons, swimming, golfing and other sports have been reported worldwide. 80 of the 100 top lady golfers in the LPGA are known to use them with obvious results.
Follow us on:
Instagram
,
Twitter
,
Facebook
and
Google+
Contact Me
.
Lifewave promises to transform the lives of many more people, one of those is International beauty queen,
Amanda-Jane Taylor
. Approached by Lifewave because of her demanding schedule as Miss Commonwealth Scotland for a second year, Amanda-Jane was very sceptical but was inquisitive as to how a non drug patch could help her. Dental hygienist by day, guest appearing, singing, modelling and attending photo shoots and press calls (over 150 to date), at nights and weekends, her levels of energy are constantly being drained. So she agreed to try the energy patches and was astounded at the results. Within days the Aberdeen beauty noticed she was more alert and able to continue with work without feeling exhausted.
"I believe this patch technology is amazing" she said. "I don't wear them every day, however when I have particularly challenging schedule I use them to give me energy on demand. I would recommend them to everyone especially as it's impressive and reassuring to know nothing enters the body from the patch. It is non-transdermal."
Amanda-Jane Taylor was so impressed with the Lifewave energy patches that she suggested her mum try the Rest Quiet sleep patches. Julie, a sufferer of the debilitating condition fibromyalgia was as sceptical as Amanda-Jane had been, but was willing to try anything in the hope of a nights sleep. Fibromyalgia is an arthritic condition which affects the tissues around the joints as well as the immune system. Flare-ups can leave the afflicted in an immense amount of pain throughout the body as well as chronic fatigue. Sufferers get very little sleep so the body does not get chance to repair. Because of this Julie has been reliant on sleeping tablets. "I cannot believe that within two weeks I was completely off prescribed sleeping drugs and sleeping like a baby, in fact this is the first time I can ever recall sleeping a whole night". She added, "Lifewave should be renamed Lifesave and I believe the future will be life changing for so many".
With a new Lifewave Facelift patch round the corner expect nanotechnology to be a word all will be acquainted with very soon.
The photograph of Amanda-Jane Taylor was taken by Graham Millar at Quartz Photography & Imaging Services, Aberdeen. See more photographs and contact Graham at his website at
www.quartzphoto.co.uk
where he can discuss your requirements for Baby, child, event, family, passport, studio, photos and portraits.
For more information about Lifewave visit their website at
www.lifewave.com
Where To Buy Lifewave Patches In Aberdeen
Local stockists of Lifewave Patches in Aberdeen and Aberdeenshire include:
If you would like your Hotel listed here for free then please
Contact Me
.
Bill Bailey brings his act, Larks in Transit, a compendium of travellers' tales and a reflection upon his 20 years as a travelling comedian to Aberdeen at the AECC on Saturday 1st June 2019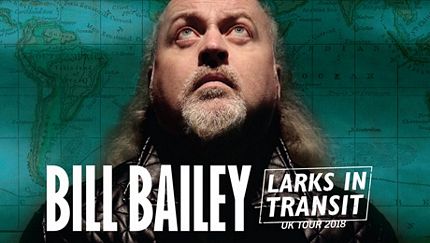 Buy Tickets
.