Inverey Castle History and Ghost
The History Of Inverey Castle
Inverey Castle is now in ruinous state after being demolished in 1689 after the death of its owner John Farquharson, who was nicknamed the Black Colonel. This occurred following the Battle of Killiecrankie. John Farquharson was a Jacobite who did succeed in defeating an attack upon Braemar Castle.
The Ghosts Of Inverey Castle
John Farquharson was buried in the St Andrew's churchyard at Braemar against his wishes. His widow and children over ruled his wishes. He wanted to be buried at Inverey, alongside his mistress. His coffin is reputed to have voiced its objection by rising from the burial ground three times, until it was interred at Inverey.
The ghost of John Farquharson has been sighted at Braemar Castle.
Follow us on:
Instagram
,
Twitter
,
Facebook
and
Google+
Contact Me
.
More ghost stories from Aberdeenshire
.
Read about Braemar Castle
.
Bill Bailey brings his act, Larks in Transit, a compendium of travellersí tales and a reflection upon his 20 years as a travelling comedian to Aberdeen at the AECC on Saturday 1st June 2019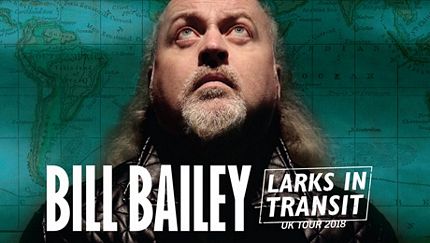 Buy Tickets
.