Free Pen
Free pens samples from About Aberdeen with our personalised logo of the bagpipe cartoon character in the first of our promotional giveaways
Get a free pen like those in the image further below. This is the first of many promotional giveaways that will be announced on our facebook page and twitter feed so be quick because some, like next month's shoulder bags, will be of limited number and will be highly collectable throughout Scotland. But don't worry about not getting these free pens samples because I have a regular monthly order of them.
Follow us on:
Instagram
,
Twitter
,
Facebook
and
Google+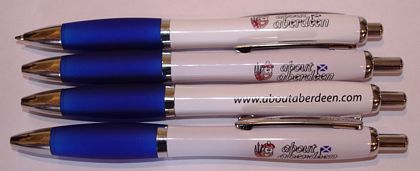 I don't just give out one though. I'm a generous Aberdonian and will send out six logo pens at a time.
Please do allow time for delivery and just ask the once, don't be greedy! Those who trawl the internet looking for free stuff are also welcome to apply for them, but preference will be given to Scottish addresses since this is our target audience.
To apply please drop me an e-mail at chris@cgbuswell.freeserve.co.uk with the address you would like them delivered.
Thanks
Chris
Bill Bailey brings his act, Larks in Transit, a compendium of travellersí tales and a reflection upon his 20 years as a travelling comedian to Aberdeen at the AECC on Saturday 1st June 2019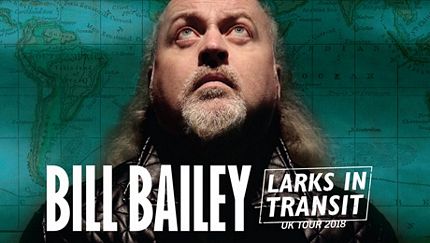 Buy Tickets
.