Francois Louis Pierre Fouin
Purchase Glen Tanar Exile
: Memoirs of an Anglo-French Scot with free delivery available
Biography
Pierre Fouin was born in Torphins and brought up in Glen Tanar. He studied medicine and practiced in Deeside.
His autobiography narrates the story of his father, Francois Louis Pierre Fouin, and mother, Rebecca, and his upbringing in Aboyne.
Francois Louis Pierre Fouin was born in Brittanny France but left his Breton Village and moved to England to marry his Northumbrian wife, Rebecca Watson from Morpath.
Follow us on:
Instagram
,
Twitter
,
Facebook
and
Google+
He arrived in Scotland to become valet to Lord Glentanar at the Glen Tanar Estate near Aboyne, Aberdeenshire during the 1920s.
His book describes the estates day to day events and the range of characters who worked there.
Pierre Fouin now lives in Milltimber.
Buy Glen Tanar Exile
: Memoirs of an Anglo-French Scot with free delivery available
More famous Aberdonians
.
Bill Bailey brings his act, Larks in Transit, a compendium of travellersí tales and a reflection upon his 20 years as a travelling comedian to Aberdeen at the AECC on Saturday 1st June 2019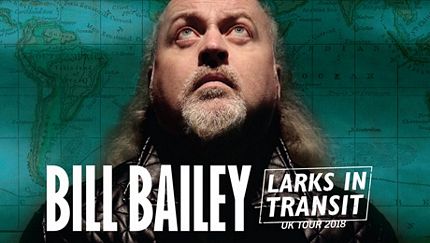 Buy Tickets
.