Eskimo Blonde
Biography
The rock music group
Eskimo Blonde
was formed in Aberdeen in 1997 by drummer Graeme Cruickshank. The unusual band name was chosen when Graeme was searching through Teletext for the football results. He saw some broken letters on the screen which spelt out the name Eskimo Blonde. The band decided to take this as their name.
The other group members are Michael Loszak (frontman), Barry Mitchell, Tim Bennett and Rohan Cree.
Follow us on:
Instagram
,
Twitter
,
Facebook
and
Google+
Their song Sometimes Paradise was used in the American series Felicity.
Visit their website www.eskimoblonde.com which has their latest news, where you can hear them play and photographs.
The Aberdonian band should not be confused with their namesakes from the TV programme X Factor who took the name Eskimo Blonde for their pop band and are lead by Jemma Moon from Liverpool. Their other members are Hari Blanch and Gemma Davies.
More famous Aberdonians
.
Bill Bailey brings his act, Larks in Transit, a compendium of travellersí tales and a reflection upon his 20 years as a travelling comedian to Aberdeen at the AECC on Saturday 1st June 2019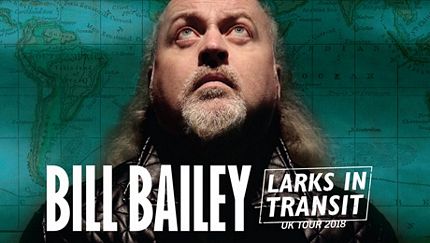 Buy Tickets
.
In June 2008 Eskimo Blonde were in the final heats for the prize of performing at the second Wizard Festival at New Deer in August. Read about the
Wizard Festival
.
Eskimo Blonde went on to become joint winners with another Aberdeen band called Toy. Eskimo Blonde won the opportunity to open the Wizard Festival main Stage on Saturday 23 August 2008.