ChildLine Aberdeen Scotland
ChildLine Scotland is a free Scottish helpline for children and young people in danger or distress. It provides a telephone counselling service for any child with any problem.
Every day around 725 children and young people call ChildLine Scotland but currently lack of funds means that only around 396 are able to get through to their counsellors for comfort, advice and protection. They still have a long way to go before they can answer every caller at their first attempt, but they know that their ever growing team of trained counsellors in Aberdeen are making a considerable difference.
Follow us on:
Instagram
,
Twitter
,
Facebook
and
Google+
Contact Me
.
You can help by donating directly to the charity, volunteering to train as a counsellor, providing prizes for the ChildLine auction and raffles or sponsoring or attending their fund raising activities, such as the
annual ChildLine golfing day
and the
ChildLine Summer Ball
.
Contact Address, Telephone Number And Website
ChildLine Scotland
2 Poynernook Road
Aberdeen
Scotland
AB11 5RW
www.childLine.org.uk
More Aberdeen Charities
.
Bill Bailey brings his act, Larks in Transit, a compendium of travellersí tales and a reflection upon his 20 years as a travelling comedian to Aberdeen at the AECC on Saturday 1st June 2019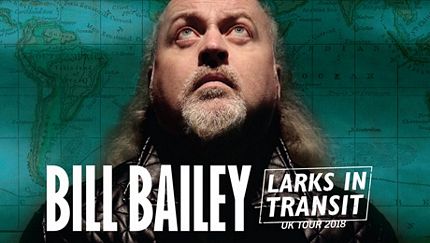 Buy Tickets
.