Biography Of Joan Washington Voice Dialect Coach
Joan Washington was born in Aberdeen and was educated at Aberdeen High School for Girls (now Harlaw Academy).
When Joan was 18 she moved to London to attend Drama School where she trained as a voice teacher at the Central School of Speech and Drama.
Joan regularly works in the theatre and for television and films where she teaches the stars to speak with a wide range of accents and dialects.
Follow us on:
Instagram
,
Twitter
,
Facebook
and
Google+
Contact Me
.
Joan Washington Film Work
Joan's film work includes Captain Correlli's Mandolin, Charlotte Gray, River Queen, Stage Beauty, 101 Dalmations, Notes on a Scandal, Breaking and Entering, The Weather Man, Wah-Wah, Star Wars Episode I - The Phantom Menace, Star Wars Episode II - Attack of the Clones, Pearl Harbor, The Borrowers, Titanic, Brassed Off, Schindler's List, The Bounty, Greystoke The Legend of Tarzan, Lord of the Apes and Yentl.
Joan Washington Stage Work
Joan's stage work includes Edmond, All My Sons, The Crucible, The Price, Mourning Becomes Elektra, His Dark Material, Suddenly Last Summer, The Goat, Ride Down Mount Morgan, Guys and Dolls and Calico.
Joan Washington Television Work
Joan's TV work includes Middlemarch, Daniel Deronda, Our Friends From The North, The Singing Detective, Scarlet, Band of Brothers and The Ice House,
She combines this work whilst teaching at The Royal Academy Of Dramatic Art and at the Central School of Speech and Drama.
Joan has worked with many leading actors and actresses which include Cate Blanchett, Natalie Portman, Glen Close, Nicholas Hoult and Ewan McGreggor.
Joan Washington is married to actor Richard E. Grant whose films include Withnail and I, Dracula, Gosford Park, The Little Vampire, Keep the Aspidistra Flying and Corpse Bride. His television work includes The Scarlet Pimpernel, Trial & Retribution III and A Christmas Carol. He also plays the rock star in the Argos adverts.
They met in 1983 whilst working together on an acting project.
Joan Washington and Richard E Grant have a daughter called Olivia Grant.
More famous Aberdonians
.
Bill Bailey brings his act, Larks in Transit, a compendium of travellersí tales and a reflection upon his 20 years as a travelling comedian to Aberdeen at the AECC on Saturday 1st June 2019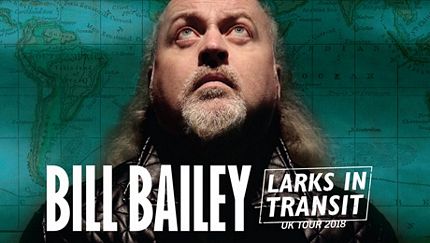 Buy Tickets
.
How The Edwardians Spoke
On Sunday 6 May 2007 Joan Washington appeared on the BBC4 documentary How The Edwardians Spoke as the presenter.
Contact Joan Washington
Contact information such as the agent, telephone number and address for Joan Washington to appear soon with a photograph of Joan Washington.