Aberdeenshire and Aberdeen Media
- Guide to the television and radio stations of Aberdeen and local newspapers.
The North East of Scotland has their own television channel and many independent radio stations and newspapers which serve the Grampian community with the latest local, national and international news, events and weather. Together they bring human interest stories, keep the communities up to date with what is going on in the local area and entertain the folk throughout Aberdeenshire.
Click the links below to go to read about each radio station, TV channel or newspaper:
The Buchan Observer Newspaper
The Sunday Post Newspaper
BBC Radio 2 Road Show
Evening Express Newspaper
Northsound Radio
Sky TV
Waves Radio
Follow us on:
Instagram
,
Twitter
,
Facebook
and
Google+
Bill Bailey brings his act, Larks in Transit, a compendium of travellersí tales and a reflection upon his 20 years as a travelling comedian to Aberdeen at the AECC on Saturday 1st June 2019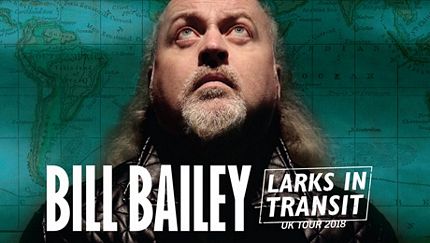 Buy Tickets
.