Home
>
Famous Aberdonians
>
Patrick Manson
Patrick Manson
Patrick Manson was born on 3 October 1844 in Old Meldrum (now called Oldmeldrum) in Aberdeenshire, Scotland. He was the second child of nine. His parents were John Manson and Elisabeth whose maiden surname was Blaihie.
At the age of 15 years Patrick Manson worked as an apprentice at an ironmaster's firm in Aberdeen. Ill health stopped Patrick from continuing in this trade. Instead he enrolled at Aberdeen University to study medicine.
When he was 20 years old Patrick Manson passed his final examinations but had to wait a year to officially receive his medical degree because of medical and University regulations. His first paper was a thesis on the internal carotid artery which he wrote whilst working as a Medical Officer at Durham Lunatic Asylum. Patrick Manson received his Bachelor of Medicine from the University of Aberdeen in 1865. A year later he was awarded his Master of Surgery, his Medical Doctorate and Doctor of Law.
Follow us on:
Instagram
,
Twitter
and
Facebook
.
Contact Me
.
My new novel: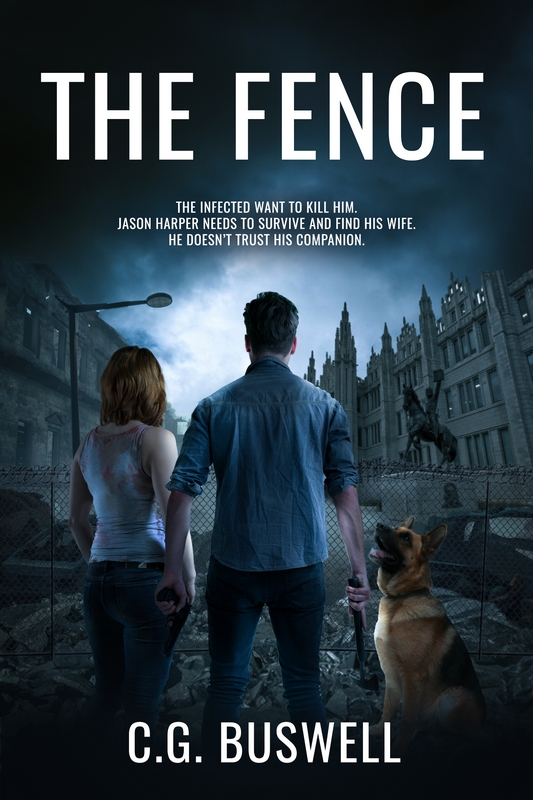 The Aberdeen skies are under attack from an enemy jet. It is spilling a strange yellow smoke. Minutes later, people start killing each other.
Former Royal Air Force Regiment Gunner Jason Harper witnesses this and then his wife, Pippa, telephones him, shouting that she needs him. They then get cut off. He sets straight out, unprepared for the nightmare that unfolds during his journey. Everyone seems to want to kill him.
Along the way, he pairs up with fellow survivor Imogen. But she enjoys killing the living dead far too much. Will she kill Jason in her blood thirst? Or will she hinder his journey through this zombie filled dystopian landscape to find his pregnant wife?
The Fence is the first in this series of post-apocalyptic military survival thrillers from the torturous mind of local horror and science fiction novel writer C.G. Buswell.
Download Now.
Buy the Paperback.
Patrick Manson In China
In 1866 Patrick Manson set sail to Formosa (now Taiwan), China, where he secured a position as Medical Officer to the Chinese Imperial Maritime Customs. He stayed here for five years and then moved to Amoy to take charge of two hospitals. One was for seamen and the other a missionary hospital. He stayed at these posts for a further 13 years. He founded the first Western style medical school whilst in China and in 1883 he founded another in Hong Kong which specialised in tropical diseases.
Patrick Manson And Lymphatic Filariasis - Elephantiasis
In China Patrick Manson had an interest in tropical medicine and diseases and studied mosquitoes. He made the discovery that they carry the disease Lymphatic Filariasis, which was commonly called elephantiasis. He found that the embryonic filariae only appear in the patient's peripheral blood stream at night when mosquitoes feed.
Elephantiasis was rife at the time and caused disfigurement such as severe swelling of limbs and genitalia due to water being retained in tissues (oedema), thickening of the skin and underlying tissue, fevers, chyluria (milky urine caused by the breakdown of body fats), headaches and general ill health.
The swelling often lead to gangrene and surgery was often required in advanced cases. Unfortunately it was hard to detect until the patient was displaying such symptoms.
Patrick Manson temporarily travelled back to the UK in 1875 to learn more about Lymphatic Filariasis from the English doctors. He was shocked to discover that there was no medical school in London able to expand his knowledge. He then turned to the British Museum where he read Timothy Lewis' account of his discovery of a microscopic worm which was named Filaria sanguinis hominis. It was found in the blood and urine of patients with chyluria in Calcutta, India.
In 1876 Patrick Manson married Henrietta Isabella Thurbun. They had three sons and one daughter.
Founder Of The Original London School Of Tropical Medicine
In 1889 Patrick Manson returned permanently to Britain where he set up a practice in London at 21 Queen Anne Street. He had hoped to retire to Scotland but had no savings, so continued his medical work. Within the year he had passed his examination to become a member of the Royal College of Physicians.
In 1892 Patrick Manson was appointed Physician to the Seamen's Hospital Society. He was in charge of the ward at the Albert Dock Hospital.
Because of his earlier lack of findings on information about tropical medicine he wanted to establish a centre for the study of tropical diseases and medicine. It started with a series of lectures at St George's Hospital. These lectures secured him the appointment of Medical Advisor to the Colonial Office. At the time Joseph Chamberlain was the Colonial Secretary and Patrick Manson was able to talk to him about founding a school of tropical medicine with financial backing from The Treasury. It opened in September 1899 as the London School of Tropical Medicine at the Branch Hospital of the Seamen's Hospital. This was the third medical school that Patrick Manson had been responsible for opening and his first UK medical school.
Publications And Books By Patrick Manson
Patrick Manson then wrote his bestselling Manual of Tropical Diseases for his students. It became a standard reading book for medical students. His other published works were:
Lectures on Tropical Diseases - 1905
Diet in the Diseases of Hot Climates - 1908 - co-written with Charles Wilberforce Daniels
Tropical Diseases: a Manual of the Diseases of Warm Climates - 1898
In 1903 Patrick Manson was Knighted.
Sir Patrick Manson retired to Ireland in 1912. He moved here for the fishing.
In 1914 he returned to London due to the outbreak of the First World War and continued with his work in medical education.
Throughout his life Sir Patrick Manson suffered from crippling attacks of gout. He died on 9 April in 1922. He is remembered as the Father of Tropical Medicine.
More famous Aberdonians
.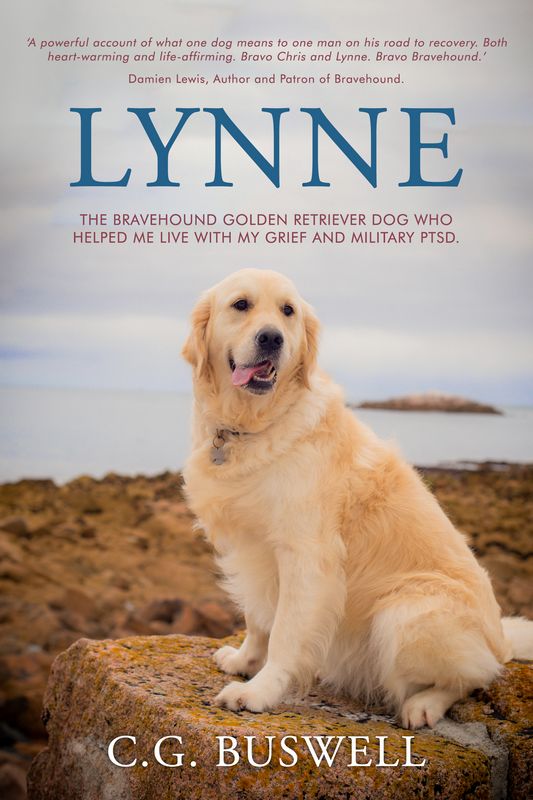 Have you seen my beautiful golden retriever Lynne out and about in Aberdeen? Ask her for a high-five! She's a Bravehound PTSD assistance dog, so we'll often be in shops, restaurants, and the cinema together.
We've written a book where I talk about growing up in Aberdeen and then joining the army to be a medic and nurse, and developing military Post Traumatic Stress Disorder.
I also talk about losing my son to suicide and the therapy I have had at Royal Cornhill Hospital and grief support groups in Aberdeen.
The author, Damien Lewis, said of Lynne:
"A powerful account of what one dog means to one man on his road to recovery. Both heart-warming and life-affirming. Bravo Chris and Lynne. Bravo Bravehound."
Download
.
Buy the paperback
.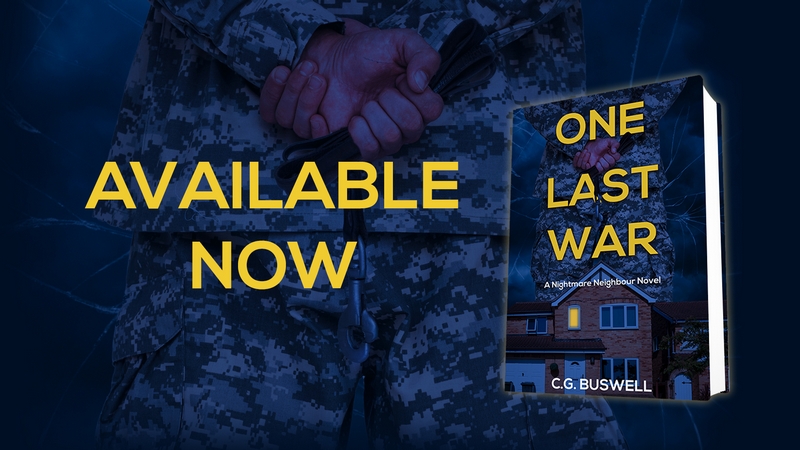 An army veteran moves his family back to his Aberdeenshire home, but his nightmare neighbour starts a battle of wits with him. Who will win this One Last War?
Buy this latest novel by local author C.G. Buswell on
Kindle
or
Paperback
.
Advertise Here from just £70.